Take your beauty addiction to new heights with this sinister Plastic Surgery Addict makeup look, created exclusively for Beauty Bay by Illamasqua Brand Ambassador Zoe Peplow.
1. Use foundation with a fine liner brush to map out the eyeliner flick.
2. Apply Precision Gel Liner with an angled eyeliner brush to create the surgery lines.
3. Draw arrows at the eyes and brows, place cross shapes on the forehead and lips, and draw dashed lines down centre of the nose, cheekbones and chin.
Complete the Look: The Plastic Surgery Addict Hair Tutorial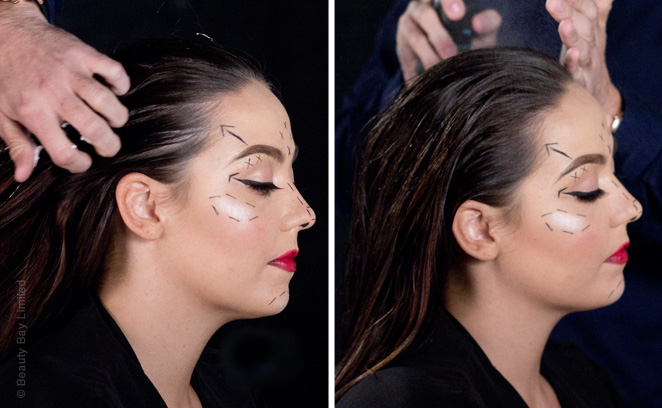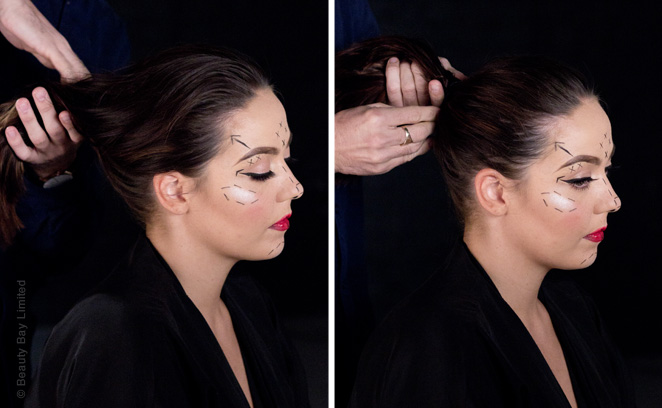 1. Roughly blow dry hair using fingers to lift at the roots.
2. Direct hair backwards in the direction it will be styled.
3. Pull back hair with hands and gather up towards the crown.
4. Tie off with a bobble and use fingers to loosen the style.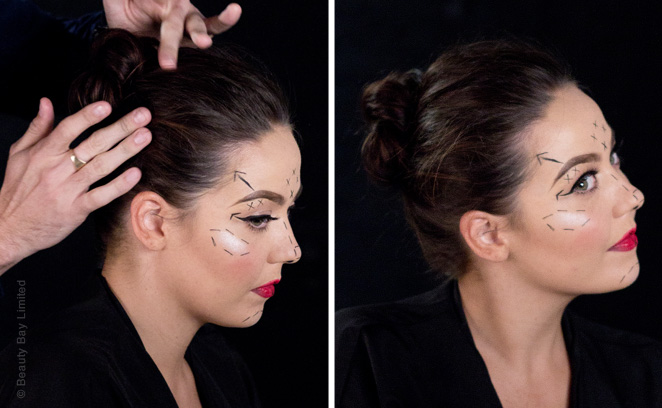 1. Twist the ponytail up into a bun.
2. Secure with grips.
3. Fluff surface of the hair to soften the style by pulling palms against the hair.