Picture this: a stage set with baby pink fur walls, bright pink leather sofas, sequinned curtains, and faux fur rugs, surrounded by flashing lights and 1500 screaming fans. The music fades, the crowd screams louder, and who strides onto the stage? None other than Jeffree Star, in the UK for three nights only, to spill the tea…
Here's everything we learned on tour with Jeffree…
1. London is one of Jeffree's favourite cities…
…he first visited it with Kelly Osbourne (who was his first celeb client).
2. Jeffree's first experience with makeup was stealing makeup…
…like many of us, Jeffree took lipsticks from his mum's makeup as a kid – and that's where it all began.
3. Jeffree first wore makeup when he was in eighth grade…
… and his school complained to his mum (who put them in their place!) even though he had straight As.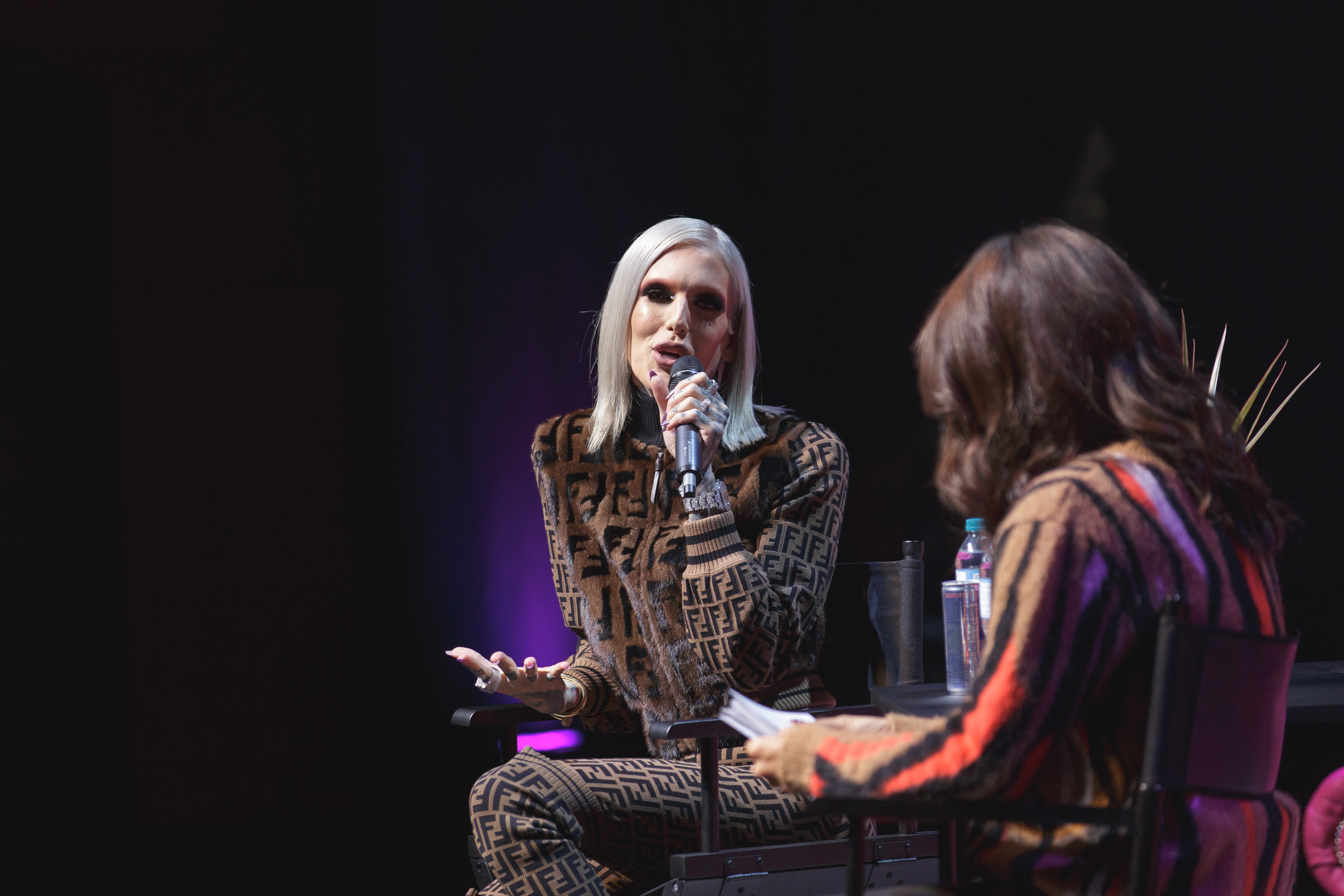 4. Jeffree started his beauty career as a makeup artist for MAC…
…Jeffree moved to LA when he graduated high school early at the age of 17 and (like many pro MUAs) started out working in beauty retail.
5. His favourite celebrity client was Paris Hilton…
…after Jeffree quit his retail job he worked as a makeup artist on music videos before working with celebrity clients. His favourite is Paris Hilton, and they're still in touch…
6. When Jeffree Star Cosmetics first launched, Jeffree did all the customer service himself…
…that's right, for a whole year the customer services department was just Jeffree on his couch.
7. Jeffree has some wise words when it comes to dealing with haters…
…"It's funny! Embrace the word, put it on merch, make coin"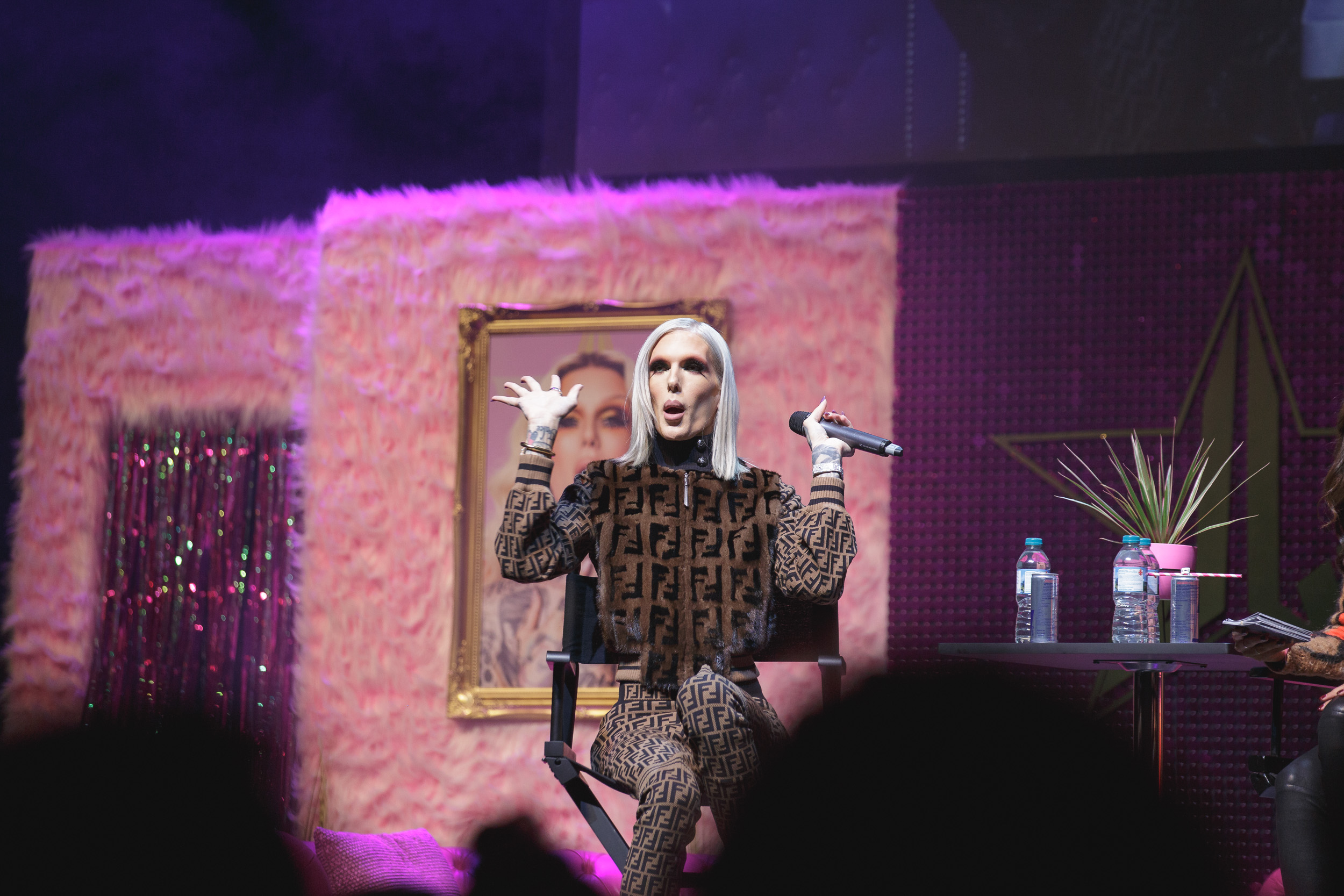 8. Jeffree knew Nate was 'the one' within a few hours…
…"I knew he was 'the one' because we clicked easily and effortlessly" he said, "I felt like I'd known him for years".
9. Jeffree's favourite dog is Diva
…because she's been with him through thick and thin! But shhh, don't tell the others.
10. Jeffree hinted that there are big things coming…
…as well as new products and ranges coming soon, Jeffree hinted that there are some big collabs in the works.