With the countdown to Christmas now in single figures, most people will be spending their week at work parties or festive lunches and dressing up just to stay at home.
For those of you like myself (who like their makeup to match) I've pulled together some of the best makeup looks to ensure you have allll the inspo you need for every event. 'Tis the season to be brave after all…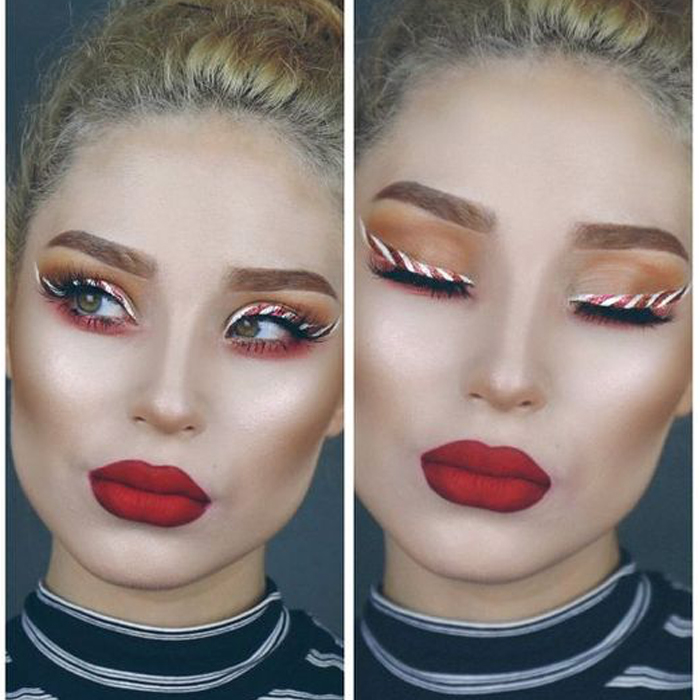 A festive twist on the classic winged eyeliner.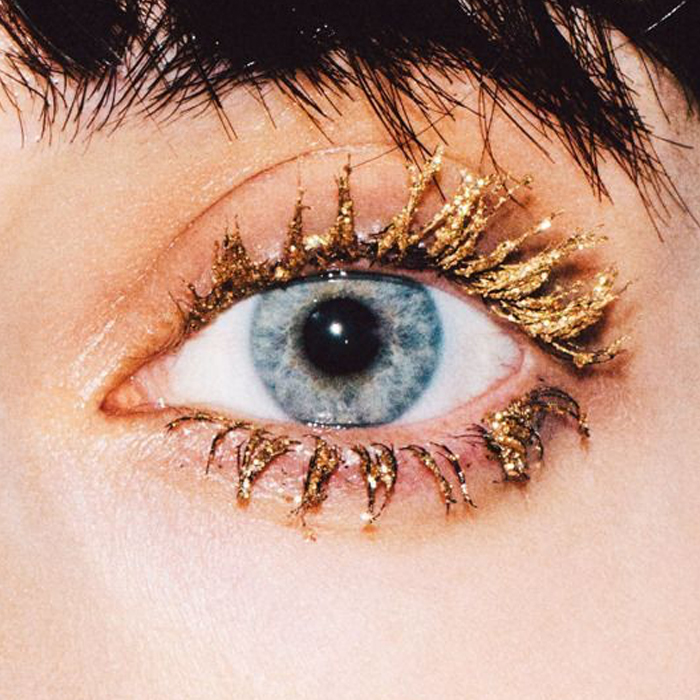 The one I'll be wearing on Christmas day, gold glittering lashes – swoon.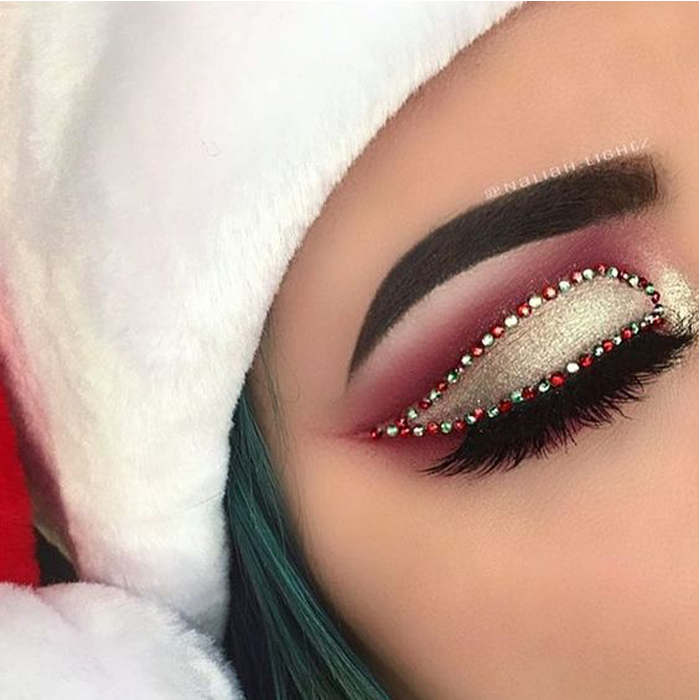 Add some festive detailing to your usual smoky eye (hat is compulsory).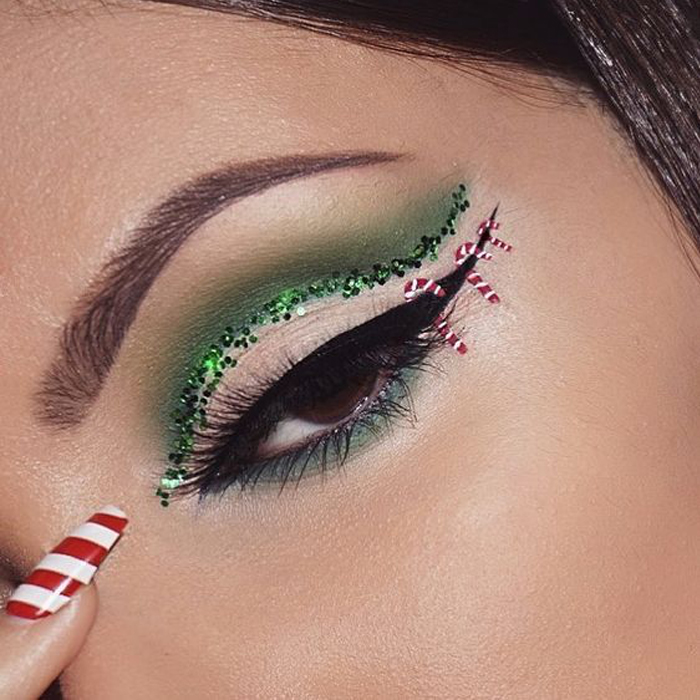 The one time of the year where you can hide eyeliner mistakes with candy canes.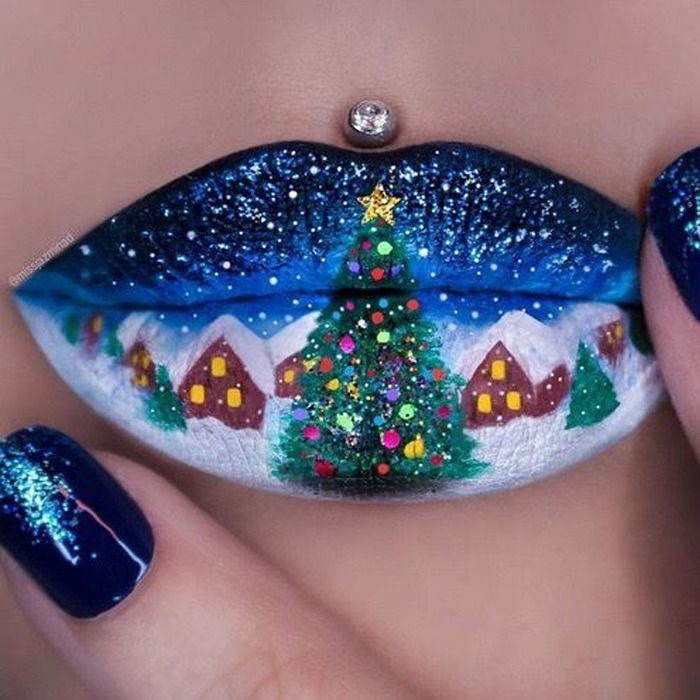 For those of you with patience, I give you the ultimate Christmas lip.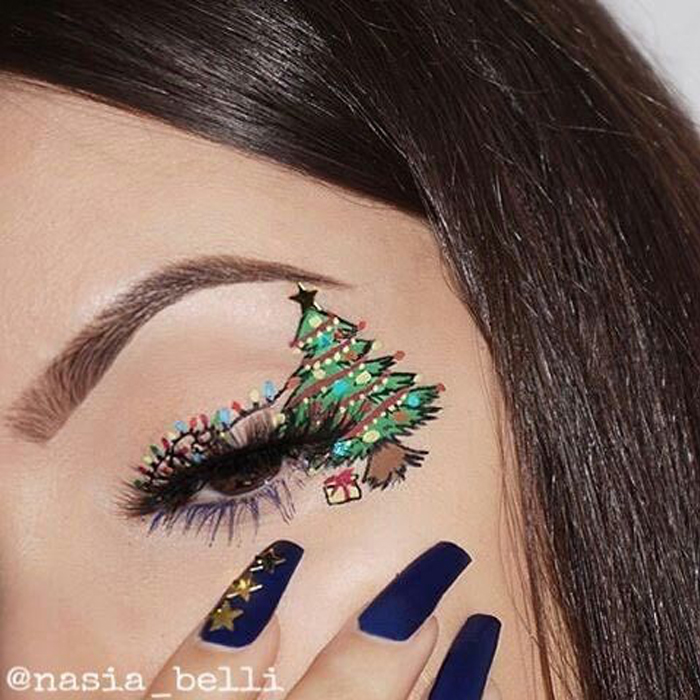 Decorate and top this tree with whatever your makeup bag desires.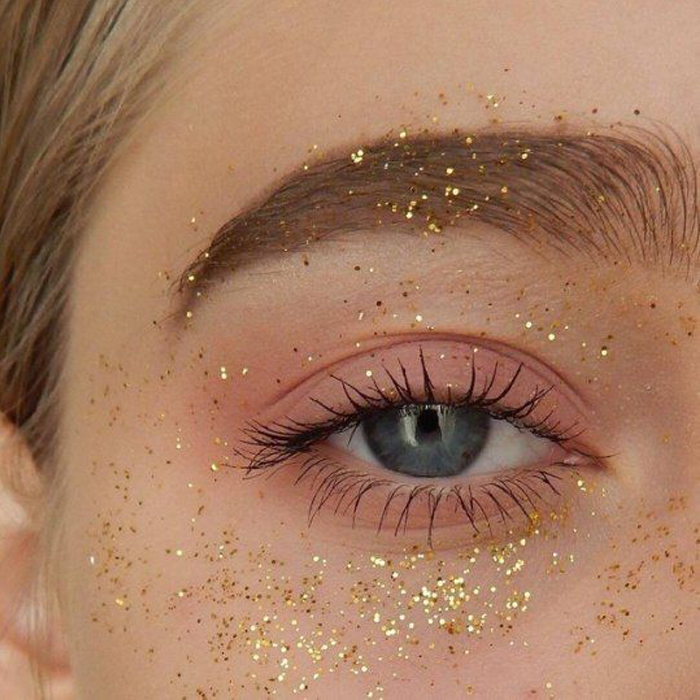 You can NEVER have too much glitter.
Suitable for all events (minus antlers), a wing of elegant gold.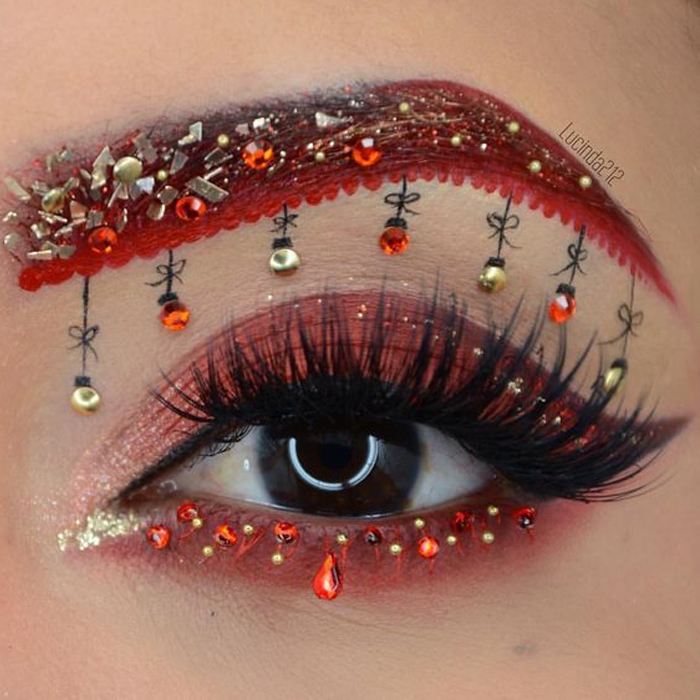 Simple and effective. Why wouldn't you hang baubles from your eyebrow??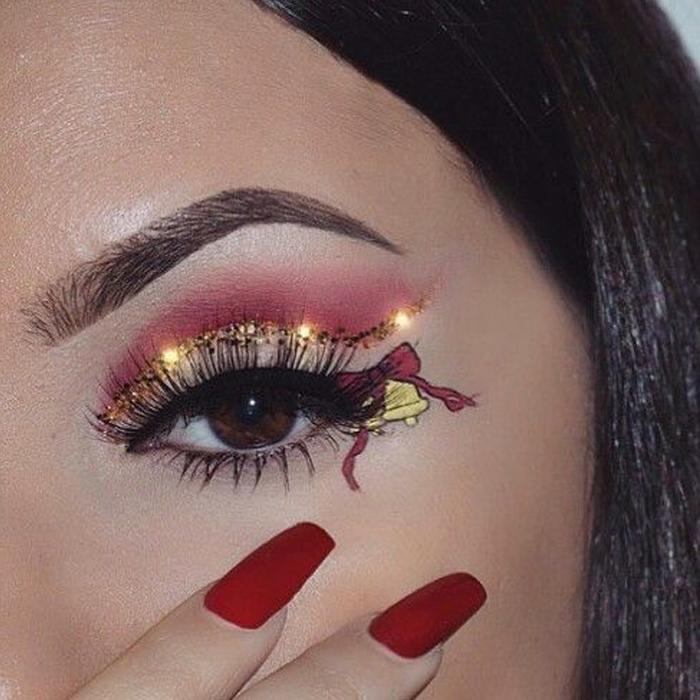 Ding dong! What a cute little wing.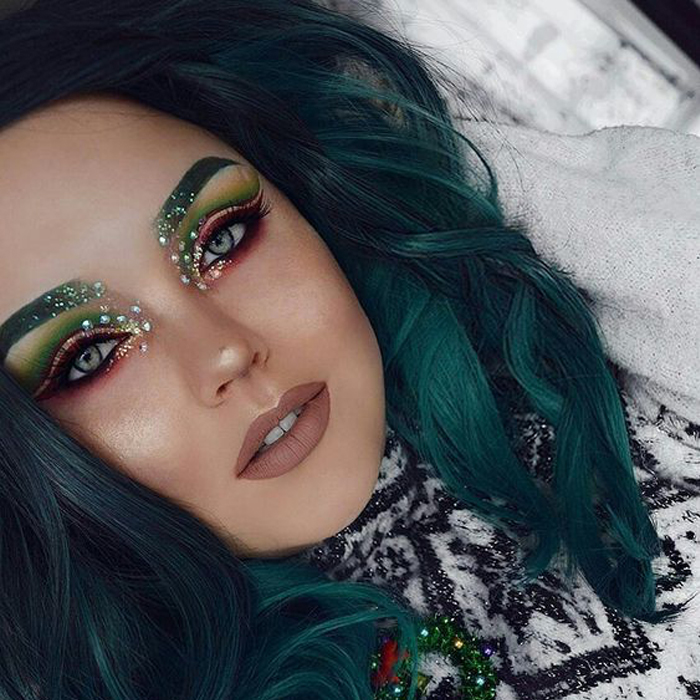 Green and red, a Christmas classic.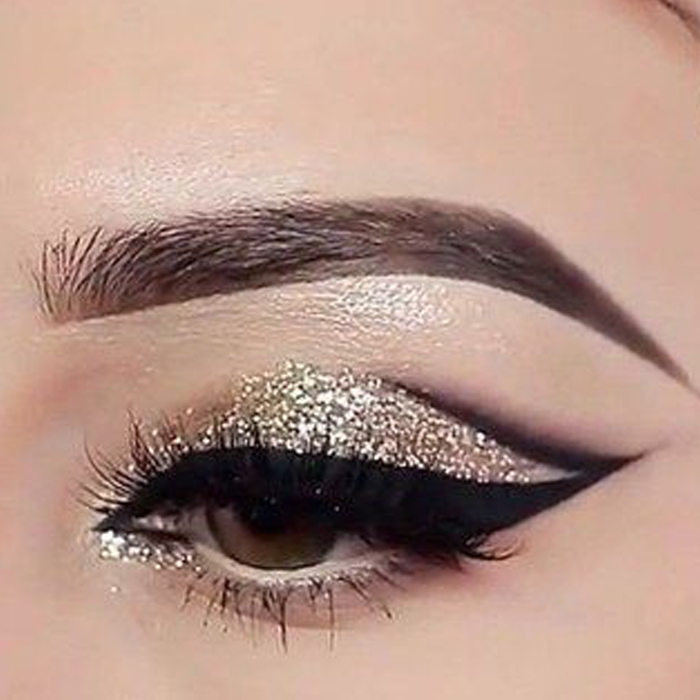 A little more reserved but most definitely festive, a black and gold masterpiece.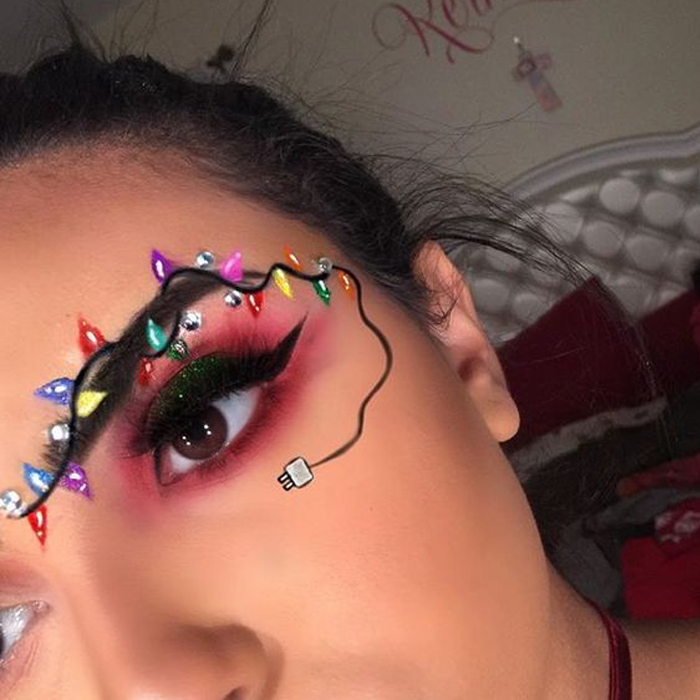 There's been some crazy brow trends in 2017, why not end it with some lights?!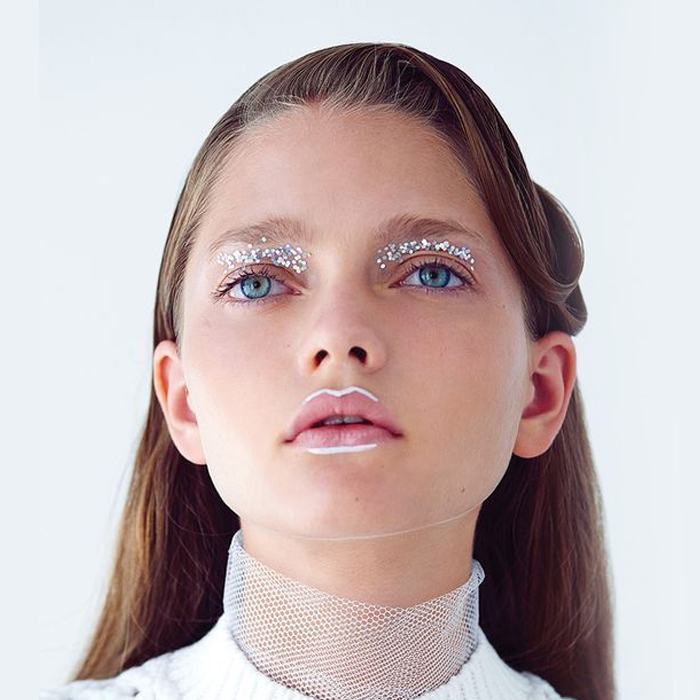 One for the whole of winter as far as I'm concerned.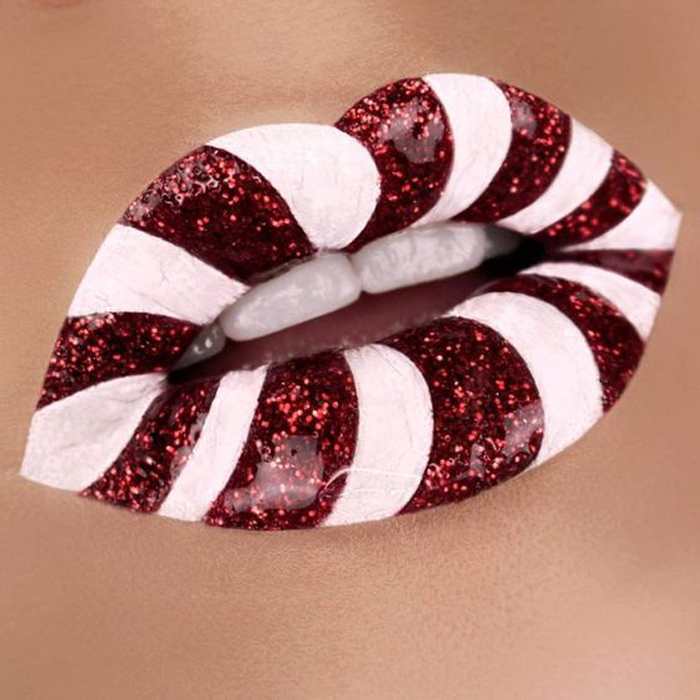 Wear what you eat this festive season.