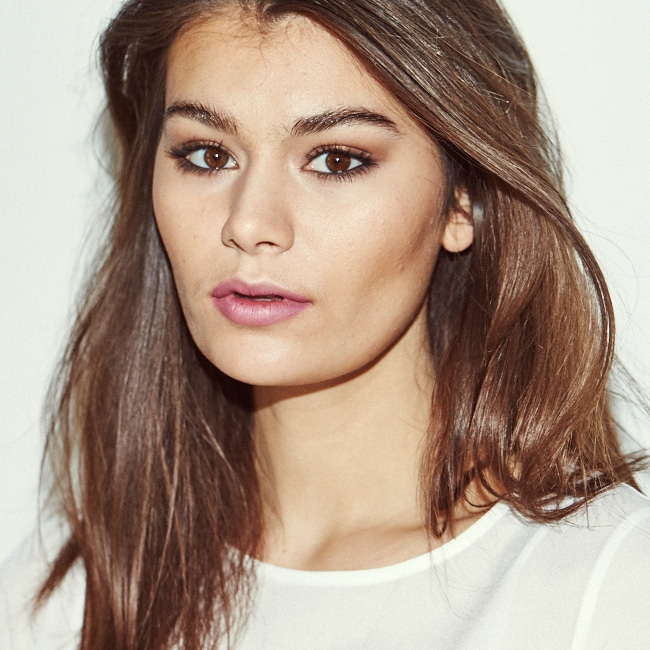 In your twenties your hair is a blank canvas to be chopped, styled, and coloured as you please – and styling options really are endless. So make the most of having healthy, strong hair (dependent, of course, on how well you treated it during your teens) and grow it long in order to play around with styles. From one-length cuts to layered looks, and a wealth of up-do options at your fingertips (quite literally), now is the time to get playful with your tresses.
When it comes to products,now's the time to learn what does and doesn't work best for you and your hairtype. In general, silicone-based products are a pertinent choice for most hairtypes – the advanced technology helps to smooth cuticles, decrease comb friction and breakage, and improve hair's ability to retain colour. You'll know that during your twenties, life is fast-paced to say the least, so it's no surprise that when pressed for time, you'll want easy-wins to create and maintain styles. So, take your cue from Anna Ayers (co-founder of Rahua Beauty) who recommends that any flatness or greasiness at the roots be assuaged with a little of Rahua's Dry Shampoo massaged into the scalp – "organic cassava root makes for easy brushing after application and cosmetic clay absorbs oils instantly, plus it gives instant lift and texture to second-day hair". Doubling up as a texturising spray, it injects hair with that easy, tousled, model-off-duty finish, whilst absorbing excess oils – perfect for postponing your next hairwash – for your haircare routine needn't dictate your schedule.
Rahua's Dry Shampoo >
Whilst your hair is at its strongest and healthiest, make time to future-proof it by getting into a good haircare routing, ensuring its quality is maintained, and condition is tip-top. Over-colouring, sun exposure, and excessive use of heated styling tools will do their damage, in both the long-term and the short-term. So, when it comes to reducing the tell-tale signs of early hair damage (frizz and flyaways), prevention is always better than cure. Embrace your natural texture, limit your use of styling tools, use your hairdryer on the lowest setting (or better still, not at all), and invest in a heat protectant like Philip B's Oud Royal Thermal Protection Spray. The rich, oud-scented mist acts as a shield against extreme temperatures to keep heat-related damage to a minimum, hydrating and protecting hair with a potent blend of peptides and amino acids, which repair hair from within.
If you're too late on the prevention front, fear not, your hair is still young, healthy, and capable of restoration; replenish lost moisture and indulge it with a deep conditioning mask to return it to its former glory.
Sachajuan's Overnight Hair Repair is our favourite for its effortless convenience and ability to fully restore shine and vitality to our hair; simply apply in place of your regular conditioner and skip your rinse. Thanks to its water-based formula, you can even treat it as a leave-in conditioner and keep it on until your next wash without the fear of sporting greasy roots.
Whilst experimentation is fun, it's important not to get too carried away. Over-processed hair can quite quickly end up dry, damaged and in a state beyond repair. If you have coloured hair, embrace the current trend for co-washing (use of a single product that combines the merits of shampoo and conditioner) to ensure that you're maintaining hair health at all times. Or for finer-tresses, we've found the perfect formula in Sebastian's Penetraitt Shampoo, which whilst designed to be used with it's matching conditioner, it's rich enough alone to nourish young, healthy hair. The reparative formula softens and hydrates hair whilst gently but effectively removing product buildup and balancing the scalp.