Your NYE outfit is sorted, so now all you need is a beauty look to match, and if there's one night of the year that you can go all out and no one can say anything, it's NYE.
Keep scrolling for the ultimate party makeup inspo.
This look is giving us so much life right now. When it's NYE, don't waste time being subtle – come thru with the stars/gold/glitter and take the faux freckle trend to a whole new level.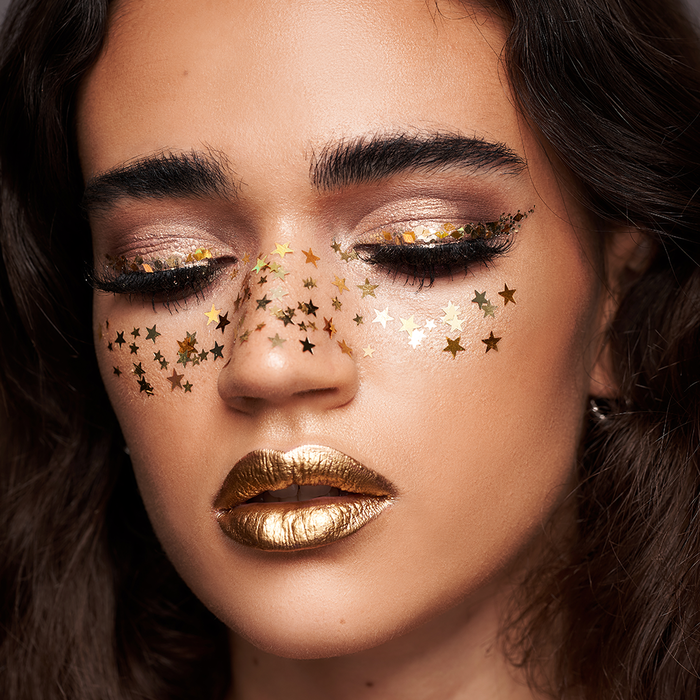 We're crying (literally) over this ultimate highlighter look. Even if you don't go for full on tears – it's the party season and that's the only excuse you need to be heavy-handed with your highlight.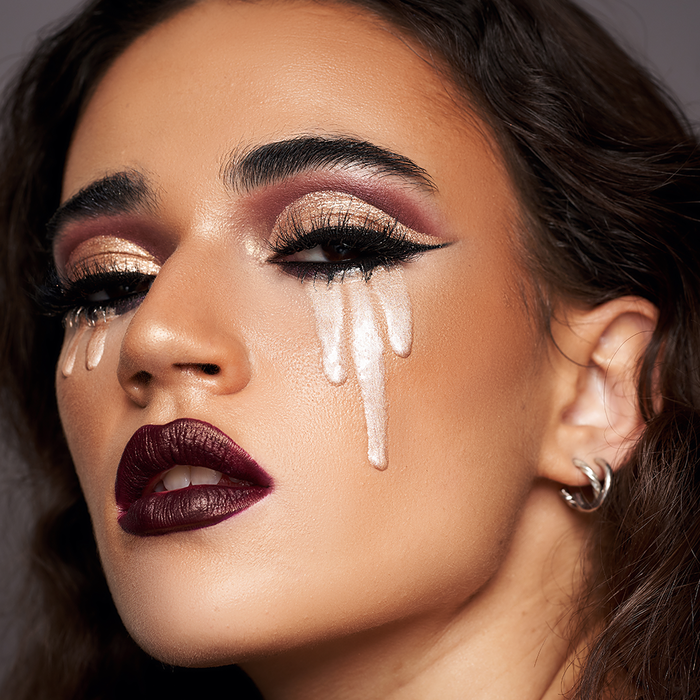 If you've always wanted to experiment with your highlighter, the time is now – this cris-cross pattern is easy to replicate and perfect if you're partying this NYE – it's bold but still sophisticated.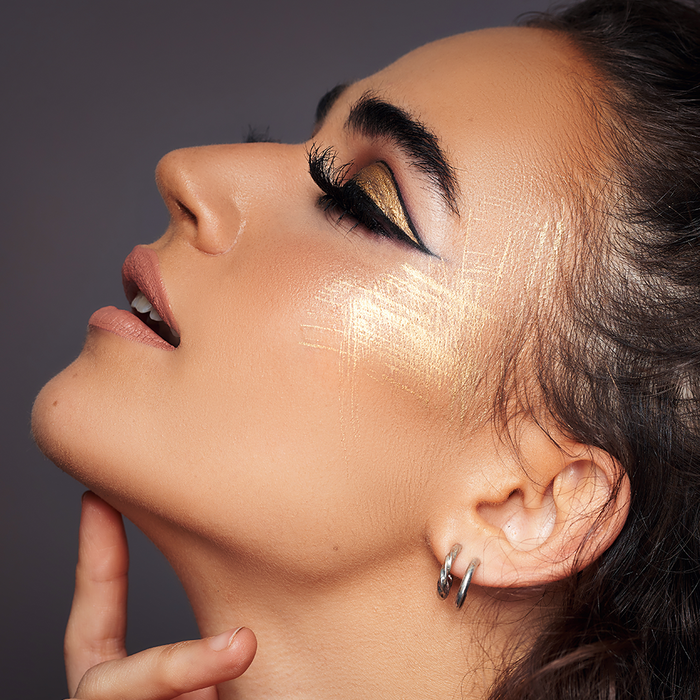 This super festive look nails the classic red lip look and this season's metallic lip trend in one go. The molten effect on the lips really gives the extra punch that everyone should be rocking come midnight.