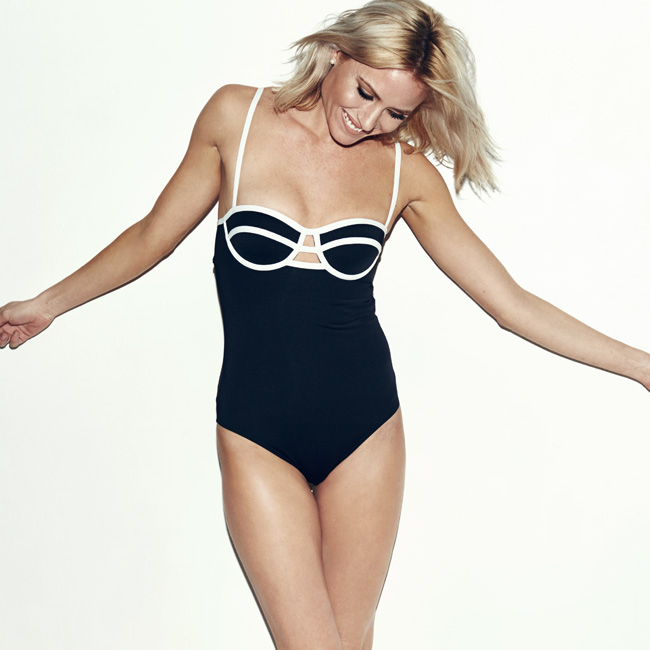 You will notice the more obvious signs of skin ageing in your forties, so it's time to invest in high impact body care. We may treat our faces with the latest breakthroughs in anti-ageing skincare technology, but when it comes to body treatments our limbs are often overlooked. As oestrogen levels taper, skin becomes drier, cell renewal slows down and collagen fibres stiffen. Brown spots and lines become more prominent and skin appears a little looser and slack with deepened wrinkles and loss of radiance. Overall you'll need to boost moisture levels and add collagen-building ingredients like peptides and retinols.
Your skin regenerates overnight, so sleep is your number one beauty ally. Taking the time to relax and unwind before bed not only helps to relieve bodily tensions but will also promote a good night's sleep – leading to an improvement in cell renewal, micro-circulation, and active skin repair. We suggest indulging in a moment of peace and tranquility twice a week (or whenever you can) with the help of This Works' Deep Sleep Bath Soak. A modern take on the age-old ritual of soaking, these bath salts deliver minerals and nutrients to cleanse, purify, and keep skin soft and supple, while the therapeutic blend of essential oils acts as a natural sleep-inducer.
This Works' Deep Sleep Bath Soak >
Creams and lotions may contain a high concentration of actives, but even when used daily, don't always have the strength required to keep skin suitably plumped and hydrated. Instead, apply a body oil beneath your moisturiser for an extra hydration boost that will last. Oils are typically rich in high levels of antioxidants and active ingredients that deliver benefits deep below the epidermis, counteracting the fact that as we age, our skin produces and retains less oil. Likewise, vitamin levels naturally decrease as we age, but are vital to preventing the damage caused by free radicals and are most effective when applied topically. A complex oil blend such as the Anne Semonin Vitamin Rich Oil, delivers vitamins A & E in their most potent form alongside Omega oils and fruit extracts. Used daily after showering, the non-greasy texture helps to tone and condition skin.
Anne Semonin Vitamin Rich Oil >
The biggest no-brainer in efficient skincare practice is using SPF. Sun is the number one factor in anti-ageing so daily protection will go a long way in preventing the tell-tale signs of sun damage from worsening as you age. It's never too late to start, and the latest breakthroughs in skincare technology mean that the best sun protectants double up as hydrators as well. We love Payot's Sun Sensi Huile Corps SPF50+ Protective Anti Aging Oil, which is enriched with a blend of nourishing oils and antioxidants designed to veil the body in a protective layer of skincare goodness.
Payot's Sun Sensi Huile Corps SPF50+ Protective Anti Aging Oil >