They may only be 15, but having started their YouTube channel three years ago and amassing over 250k followers in the meantime, Grace and Grace are veterans of the beauty scene. Keep on reading to find out everything you need to know about our fave YouTube duo, and shop their top Beauty Bay products.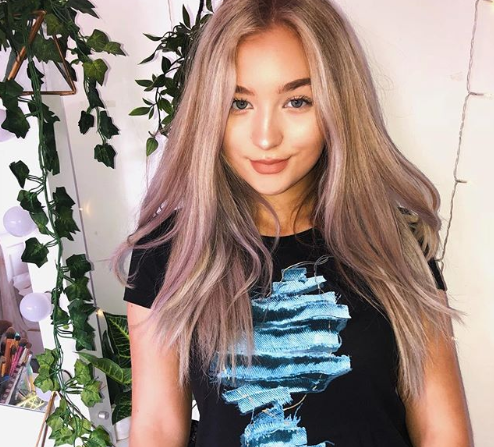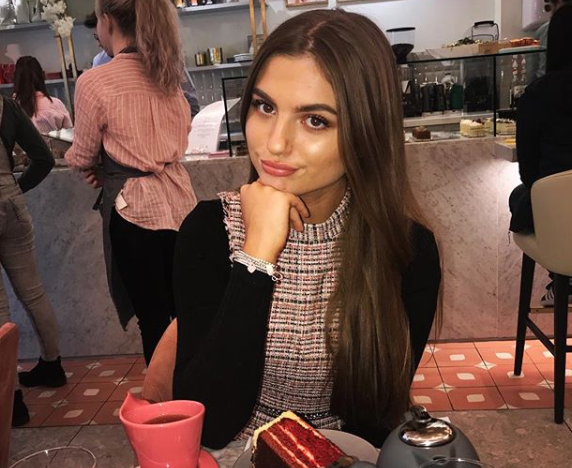 Name: Grace Foley
Instagram handle: @gracefoley and @graceandgraceofficial
Age: 15
Location: Essex, England
Favourite Beauty Bay products: OFRA Highlighter in Rodeo Drive
Average time it takes to do your makeup in the morning: Too long!
Top beauty tip: "Never over-do it with your brows – keep them natural and you won't regret it."
What's an ideal day in the life like for you?
Grace S: "I wake up and have a shower, apply my everyday glowy makeup, and style my hair. Then I'll make myself pancakes for breakfast, pick an outfit, and head up to London with my family for some vintage shopping. After a quick lunch I meet with Grace to film for our channel, play some records, and watch some YouTube. In the evening I'll have a relaxing bath and do my skincare routine before getting in my pajamas, snuggling up, and watching some movies. Then I'll chill out in bed for a bit before nodding off after a busy day!"
Grace F: "The first thing I do is make myself a cuppa, then I'll spend way to long doing my makeup and choosing an outfit while watching an episode of Gossip Girl (my absolute fave!). I then love to pop into London with my friends, have a look around the shops, and get some tea and cake. I'll come home with too many shopping bags and film with Grace for our YouTube channel, we'll get a Thai takeaway and watch a chick flick in our matching onesies."
How did you get into this line of work?
Grace S: "Grace and I met and became friends at secondary school, we were 12 when we started filming YouTube videos every Friday as a fun thing to do. We both discovered a passion for makeup and started filming ourselves testing makeup brands which kickstarted our Grace and Grace channel."
Grace F: "Grace and I started our channel as we needed something to do during the summer holidays. We loved filming together at the weekends and on our sleepovers, and we eventually began to get recognition for our makeup videos – the rest is history!"
What's your earliest beauty memory?
Grace S: "My first beauty memory is of buying a really cheap rainbow make up palette. The minute I received it I made a video of it and sent it to Grace, and to this day Grace still reminds me of quotes I said in that video!"
Grace F: "When I was younger and my mum went to Superdrug I used to go with her and play with the testers – I'd swatch and pretend I was doing reviews of the products! Little did my mum know that's exactly what I would be doing on YouTube 10 years later!"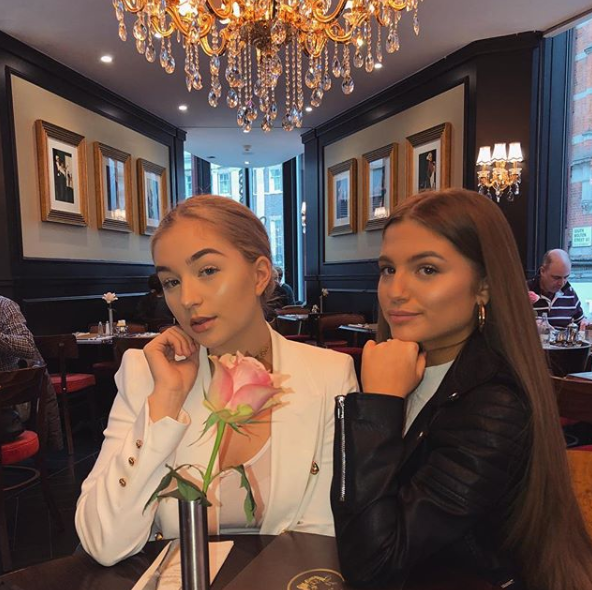 Biggest beauty mistake?
Grace S: "Wearing thick wonky winged eyeliner and overfilling my eyebrows! I'm much more about the full natural-looking brows now."
Grace F: "Over-filling my eyebrows"
What three words would you use to describe your look?
Grace S: "Glowy, glamourous, and polished"
Grace F: "Classic, glossy, and chic"
What inpsires you – where do you find inspiration?
Grace S: "I love to take inspiration from what's trending – it could be from a makeup artist on Instagram, music videos, or a runway fashion show."
Grace F: "Supermodels, my monthly Vogue magazine subscription, and looks in movies and TV shows such as Gossip Girl"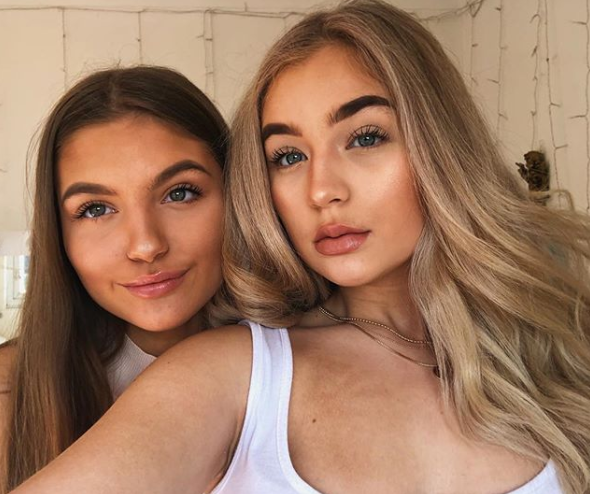 What are you listening to right now?
Grace S: "Usually Amy Winehouse (Queen!), but at the moment Dang! by Mac Miller feat. Anderson Paak."
Grace F: "One of the Mamma Mia movie soundtracks! I've been obsessed recently."
What is your idea of a perfect evening?
Grace S: "Realistically, having a Thai takeaway and watching YouTube. In a dream world, dinner in New York with my friends"
Grace F: "Seeing a show at the theatre in London and having dinner afterwards"
What is the most-used emoji on your phone?
Grace S: 🍑
Grace F: 💋