It goes without saying that the best beauty products are created by those who know best. Makeup artists are well known for 'cocktailing' their own beauty concoctions backstage, but take that one step further and they're creating their own products based on self-identified gaps in the market. The success of these products is undoubtedly down to the fact that having worked with just about every product, ingredient, and skintype imaginable, the pros know exactly what works (and what doesn't). A case in point, award-winning makeup artist Natasha Denona – best known for the 'lit from within' glow she perfected through years worth of photoshoots and has since translated into her own line of sell-out beauty products.
Denona's own story has the kind of fairy-tale qualities that include leaving home at the age of 18, working in the upper echelons of the fashion industry, and establishing her own makeup academy. Born in Croatia in 1970 and raised in Germany, her love of science and cosmetics was inspired by her mother, a chemist and technical illustrator whose labs were a second home to Denona during her childhood. Growing up she expressed her creativity via dance, photography, and painting, and at the age of 18 she moved to Israel and began dancing for a well-known company whilst pursuing a modelling career. As well as being required to do her own makeup for performances (often up to five times a day), Natasha became the unofficial go-to makeup artist for the other dancers in her company and soon realised that she gained more pleasure from these preparations than from dancing in the show itself.
Within a few years she'd quit the worlds of dancing and modelling and officially taken her skills backstage in pursuit of a career in makeup artistry. Drawing upon insights and skills gained as an artist, model, and performer, and through years of having worked alongside leading makeup artists, Denona spent a year creating a portfolio with well-known actresses and models, using innovative styles and techniques that were considered to be revolutionary in Israel in the 1990s. She received her first job offer from Ron Kedmi, Israel's leading fashion photographer, which consequently lead to a slew of campaigns and covers with leading brands, magazines, models, and celebrities.
Following nationwide recognition in being awarded Makeup Artist of the Year in the Israeli Fashion Oscars in 2002 and 2006, Denona was inundated with requests from aspiring makeup artists, asking her to teach them her groundbreaking methods of makeup application. She consequently established the Natasha Denona Makeup Academy in Tel Aviv, where she personally conducts all lessons and demonstrations.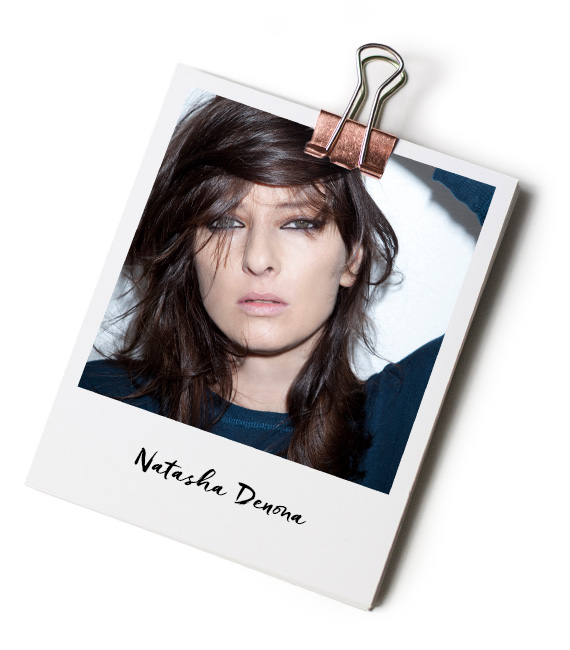 "Trends are always born, yet in my case, the concept of fresh-looking skin is not really a trend – it's more of a classic because it is stable and doesn't get eliminated nor replaced by other concepts."
Denona is as thorough and innovative in her product line as she is in her makeup artistry. Maintaining the idea that makeup is a living art and that each creation is a totally unique composition, Denona's modern style and innovative, artistic approach to makeup translate fluidly within the growing collection of top-quality products. Based on the idea that the first step in a successful makeup routine should be observation (in order to optimise each clients appearance in a totally unique way), the products are designed to be tailored to the individual's style, personality, and preferences in attempt to avoid being drawn into the trap of creating a one-size-fits-all, mask-like look.
Combining Denona's love of cosmetics and aesthetics with acknowledgement that precision, skill, and technique are vital to makeup application, each product is created with in-depth scientific research and development. The cutting-edge formulas and top-quality ingredients are designed to address womens' everyday beauty needs, allowing each user to match colours and textures for herself – adapting her look to suit her mood and activities. Above all, the user-friendly, mix-and-match makeup system provides innovative solutions to address gaps in the global makeup market.