Allies of Skin has fast-become an insider-favourite skincare brand since its launch in 2016, along with (more recently) its sister brand, PSA Skin. Its founder, Nicolas Travis, is not your average beauty founder, nor are his products 'average'. In fact, they are far from it – smart, innovative formulas, made with high-tech, active ingredients that show impressive results (it's easy to see why the brands fans are so loyal). As for Nicolas, it's evident that he takes a proactive, hands-on approach to his role, with a genuine love of skincare stemming from his own personal background and passions. Authenticity is a word thrown around a lot in the beauty industry, but it's an ethos that's been with Nicolas since the beginning – he founded the brand based on his own experiences with acne and the products he used.
Read on to learn more about how Nicolas broke into the beauty industry – and while you're here be sure to check out our introductions to Allies of Skin and PSA Skin.
What did you want to be when you were younger?
I wanted to be a rockstar – act, write music, and sing. I dabbled in plays in school and bit roles on local TV shows but never pursued it further because I soon realised that I'm not talented that way.
What attracted you to the beauty industry?
I had severe acne as a teenager and that ignited my passion for skincare. I found the process of shopping for products daunting and intimidating. I remember being in a store in my teens and the sales assistant was counting the number of zits I had out loud in the store and then proceeded to tell me that my skin would never get better if I didn't purchase everything she recommended. I could only afford three out of the seven things (none of them worked btw) and I came home feeling so defeated and felt so ashamed about having severe acne. I did not want that to happen to anyone else. So, when I had the opportunity to start my own skincare line, I founded it on the basis of three principals:
Joy: I believe there's no such thing as too much joy. So, in whatever you do, heading in the direction of joy is always the right one. Taking care of yourself should feel like joy. Your products should give you joy. I aspire to create formulas that will offer visible results and give you joy.
Effortlessness: I believe in putting myself in situations that recharge me. When you have friends, who know how to be friends, for example. Taking care of yourself, like using your skincare regimen, should feel effortless. I wanted our products to be effortless.
Love: I spent a huge part of my life not liking myself and my skin. Learning to love myself is a journey that I'm still on. I wanted to create products that would help you feel good about yourself and that could facilitate the journey to self-love.
These values form a triangle loop like in our logo, so they recycle each other.
What did you study and how did this guide your current role/how do you use the skills from your degree in your job?
I studied Biomedical and Pharmaceutical Science for my undergraduate and I have a MIB (Master in International Business) too. My science studies have helped me understand the science behind skincare and how the skin works physiologically (I formulate all our products and we own all our formulas).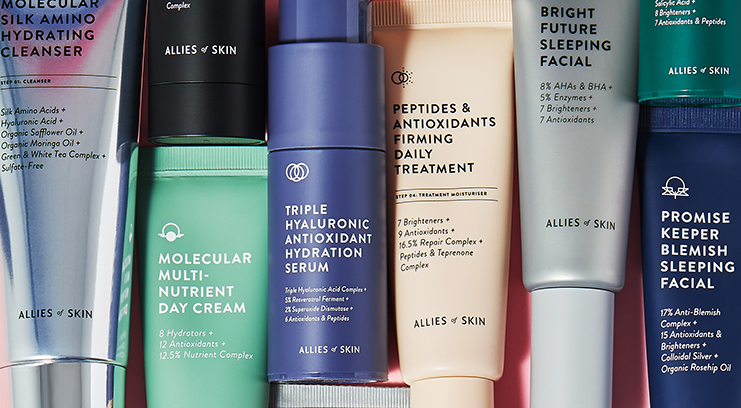 What path did your career take after graduation?
I did PR and social media at Ogilvy & Mather.
What skills and experience do you need to succeed as a brand founder?
I had no connections and no experience in the beauty industry when I started. I had to learn on the job and after falling many times on my face, I think the biggest thing I've learnt is that you just have to recover fast. Pay attention to detail and be open to change.
What does your day-to-day entail?
It changes day to day; depending on what milestones we have and what problems I need to solve. Right now, our focus is on dealing with all the delays that COVID-19 has caused and making sure that all our launches happen this year.
What are some common misconceptions people have about your job?
That all the travel = glamour. It's far from the truth. I get to go to the coolest, nicest cities, yes but the hotels are not so nice because we have a startup budget and I can't keep count of how many times my luggage has split open because I had to carry lots of products over to ensure that a press event in London or Paris has products in time.
What is the best part of your job?
Helping our customers attain their best, clearest skin. There's nothing that gives me more joy than hearing our customer's stories and how we've helped on their journey to clear skin and enough confidence to leave the house without makeup.
What has been the most surreal moment of your career so far?
Our incredible international distribution channel. I still have to pinch myself sometimes when my dream retailers approach me and say they want to stock us.
What advice would you give to someone wanting to be a brand founder?
Trust yourself. Don't let all the 'nos' you will hear get you down. Focus on finding that one 'yes'. That's all you need. One person, one retailer to say yes and open that door for you.
What deskside essentials are vital to you doing your job?
Hand cream, organic Roobois tea, Allies of Skin Molecular Saviour Probiotics Mist, a water bottle, and my iPhone charger.
What's your top piece of beauty advice?
Get more sleep and wear SPF every single day.
Nicolas' favourite products