Selfies may have domianted Instagram since its launch, but us beauty addicts think a snapshot of the actual products you're using is far more interesting. The fact that #shelfie currently has over a million tags on the social media platform (uploaded by everyone from beauty bloggers and vloggers, to us regular beauty hoarders!) is testament to the increasing popularity of this type of content. It's the perfect way to document and show off your skincare routine, face mask collection, and latest product haul, made easier by the fact that beauty brands are cleverly designing their product packaging with Instagram in mind.
We spoke to Elle, the beauty blogger behind the #shelfie-fuelled Instagram account @Bambidoesbeauty to find out the secrets to building a shelfie that will get the likes rolling in…
"Forget selfies, Instagram's latest beauty obsession is all about the ultimate #shelfie."
"Looking back on my first shelfie, it was bleak – a few drugstore products and a half-empty sad-looking pack of cotton wool pads. As my Instagram blog has grown, so has my skincare stash – I get at least four packages a day and they're usually filled with multiple products, so you can imagine how crowded my shelves are becoming (not that I'm complaining)! It seems my audience are becoming fascinated with multiple product photos, and I get it – it's like a sense of voyeurism, like when you go to a friend's house and are fascinated by what products they have lying around their bathroom. People just want to buy what other people are using – not just what's being advertised to them. I'll interrupt my feed with a shelfie once every few weeks, to showcase what's new for me, or just to keep my audience happy (my shelfies get the highest engagement level over any other type of image)."
Set Up
"This takes the most time and effort for me. I like to keep a colour aesthetic with my shelfies so all my really 'unaesthetic' items don't make the cut. It's a shame when a product is amazing but the packaging doesn't live up to the formula (although I do think packaging is something new brands are really taking into account in this Instagram age). I don't arrange things in order of use whatsoever, just by which colours compliment being next to each other. I keep larger taller items to the back (as you'd expect) and smaller serums/bottles to the front. One thing I don't like is for the shelfie to look too 'posed' – I like my products to look placed in quite a natural way, slightly cluttered and messy is the look I go for."
Angles
"I often experiment with angles when taking shelfies, though I always go back to the winning formula – straight on and just far away enough to capture the whole shelf. Sometimes it's nice to go a little closer in too."
Shelves
"To begin, I literally chuck everything from my shelves onto my bed. I like to start completely fresh and to clean my shelves a little before I arrange my products. I either use my white floating shelves that are hung to my wall, or my wooden bedside table as I painted it myself (a gorgeous millenial pink colour) and it's a little more rustic."
Lighting
"I'm really into natural light these days. I did buy a ring light which definitely has its moments, but I always prefer to shoot in natural light – particularly that soft light that comes in the summer around 7pm."
Products
"When looking to round up products for a shelfie, they have to be A) something I use or I know to be useful to a certain skin type and B) have their own beauty. I use a lot of pastel-toned products in my sheflies and I guess that's my aesthetic – brands such as Glow Hub, Sand & Sky, and Mario Badescu. I do like to mix up the colour palette by featuring more heritage brands and packaging – some products don't necessarily fit into my typical colour palette, but I'll still throw one or two in."
Props
"I've only recently started using the odd prop! I think it really does add a lovely dimension to your shelfie and means you can put your own stamp and identity on the image. I'm really into mermaid and shell adornments at the moment. I often use my clam nightlight (sometimes taking the light out and adding lip balms!). I also have a few lovely little soap dishes in soft pink and white, which really compliment small products."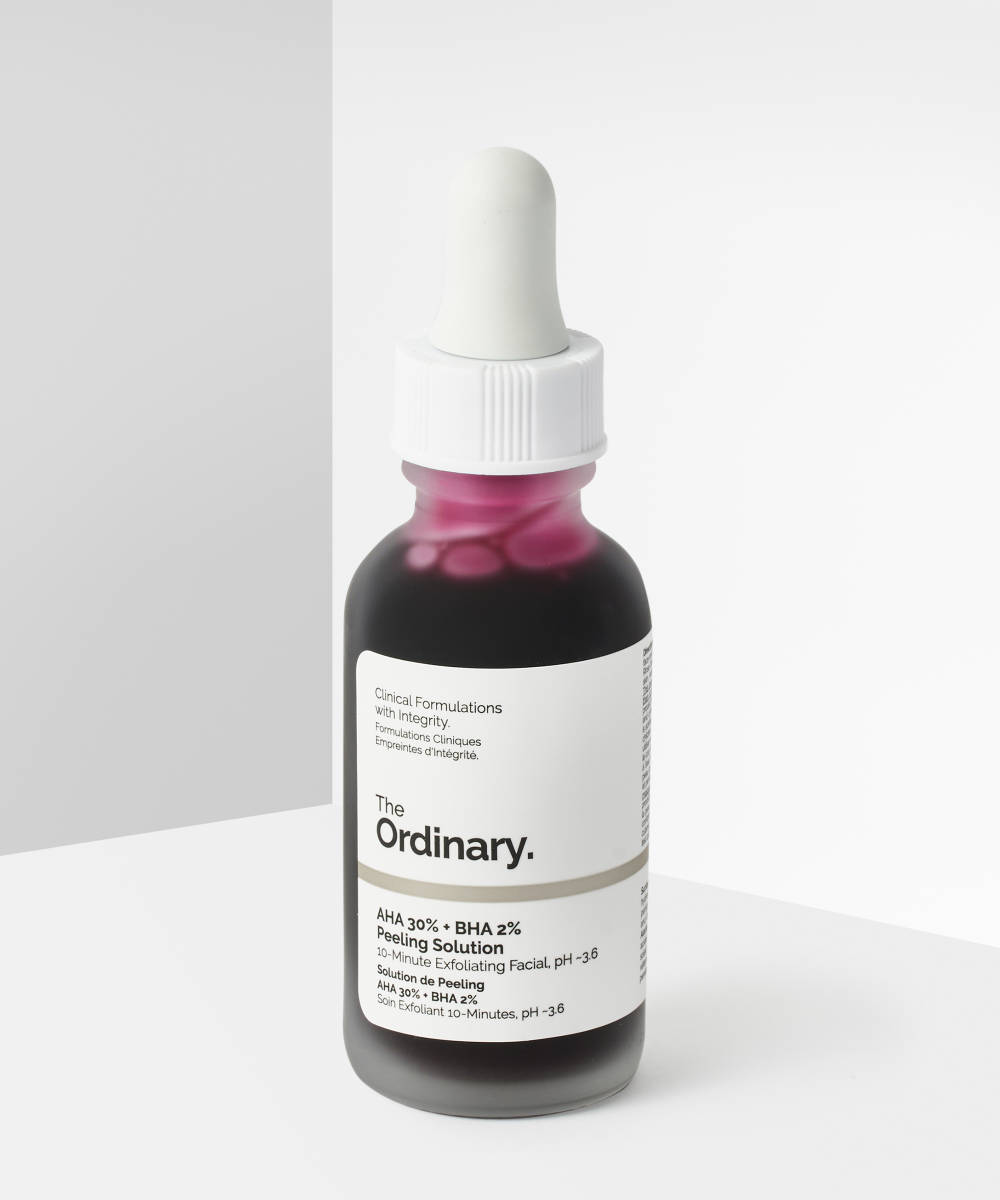 This bottle is £6.25 of absolute MAGIC! I've used this product for the last year and from the first time I used it I couldn't believe the results. A blend of AHA and BHA acids to exfoliate the top layer of dead skin, with no scrubbing or effort required. The blood red formula can look a little scary but once you get used to that you will be addicted. I use once or twice a week, leave on for 10 minutes to reveal softer, brighter skin and a more even toned complexion. It does tingle a little but that's just the acids doing their job! What I love most about this product is how little time it needs to make such a big difference to my skin, it's really a wonder product at such an amazing price point. No shelfie is complete without a little bottle from The Ordinary.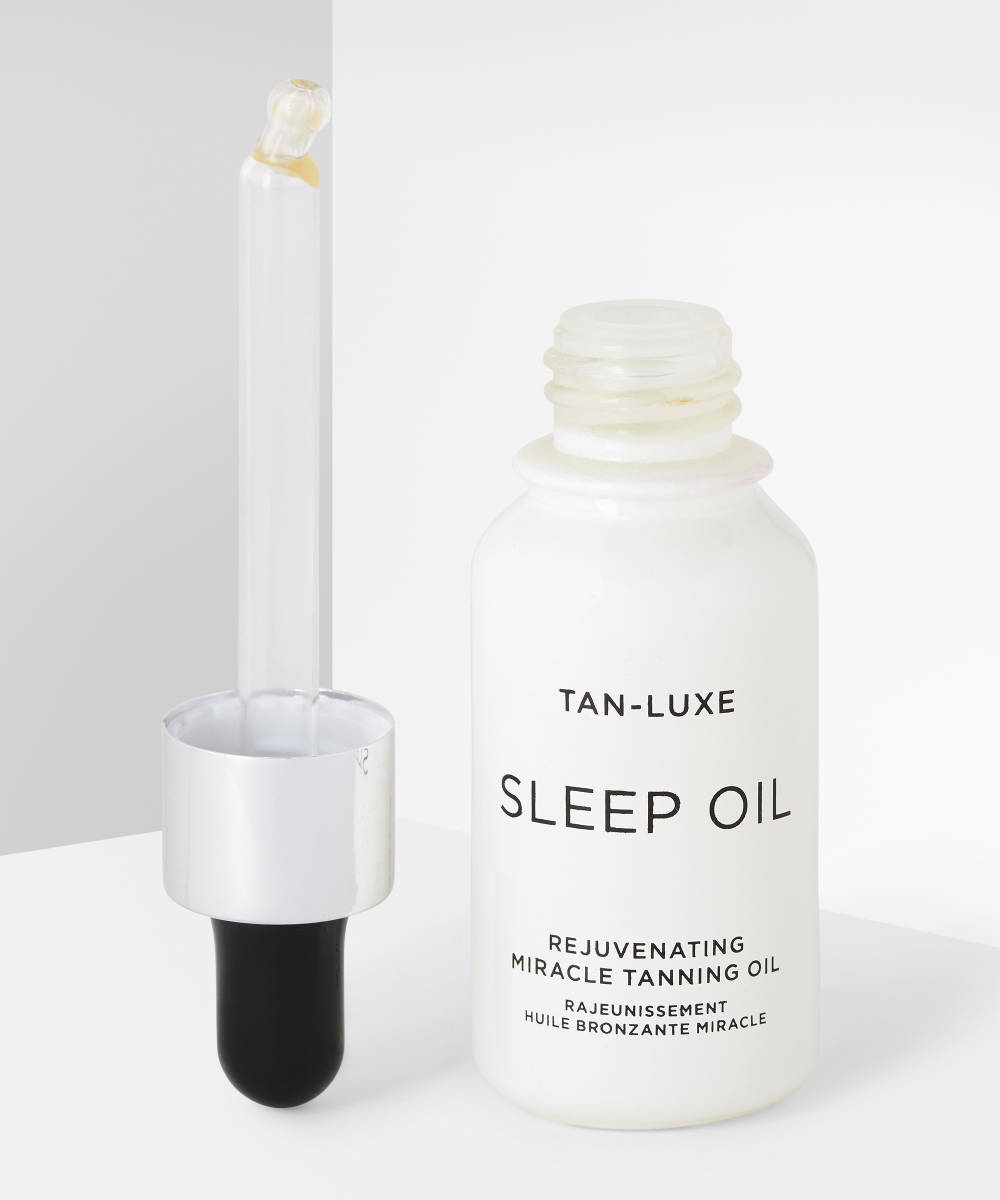 Tan Luxe has officially make fake tanning chic again!. Their packaging is ultra Instagrammable due to it's simplistic colour tones and minimal logo, and their formulas are made with skincare as a priority. Sleep Oil is probably my favourite product from their whole line, add a few drops of this clear oil to your moisturiser (or directly to your skin as I prefer to do) at night and wake up to that 'just got back off holiday' glow.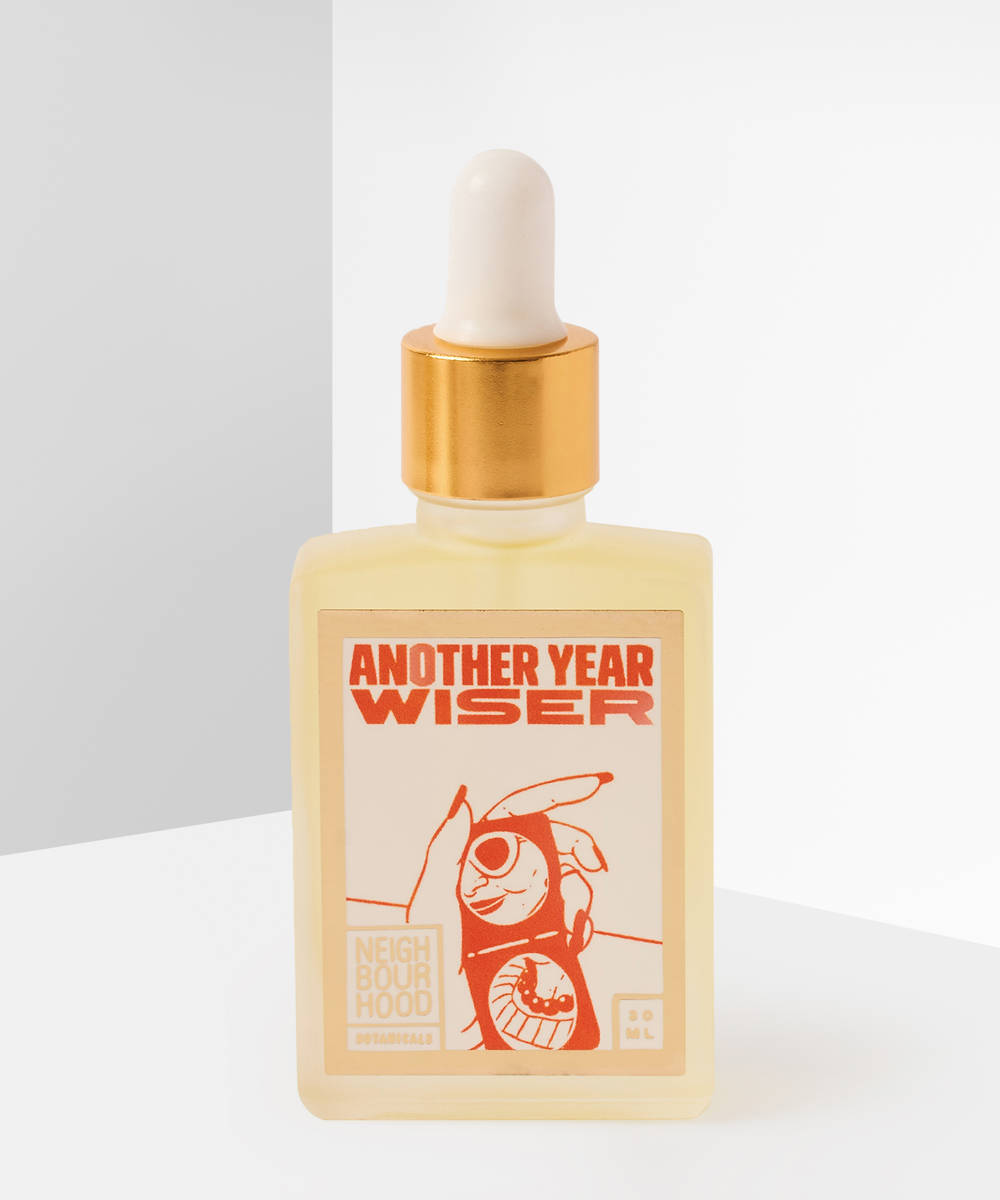 NEIGHBOURHOOD BOTANICALS ANOTHER YEAR WISER FACIAL OIL
This one's a newbie for me, and I'm now using it everyday! I love this oil as it's quite thick in consistency, leaving a really dewy glow, but also works to soothe blemishes. Formulated with argan and blue tansy oil to reduce redness and calm the skin, it's the dream oil for those who suffer with problem skin but don't want to clog their pores! Their products are the most gorgeous hues, blush pink, soft green and marshmellow cream, their packaging is simple yet stylish so naturally they're a shelfie must-have.