The festive season is upon us, which can only mean one thing…it's time to primp, preen, and pucker up for your office Christmas do.
For others outfit choices might be the most important part of a party look, but for us it's beauty that's the main event. We're the type of girls who prefer getting ready for the party to the party itself. We're beauty girls, after all, and party season is the perfect time to play. There are no hurried autopilot smudges of mascara and lipstick in this office.
If you're having the annual 'what-to-wear-on-my-face?!' conundrum, we've written about our own looks to inspire yours…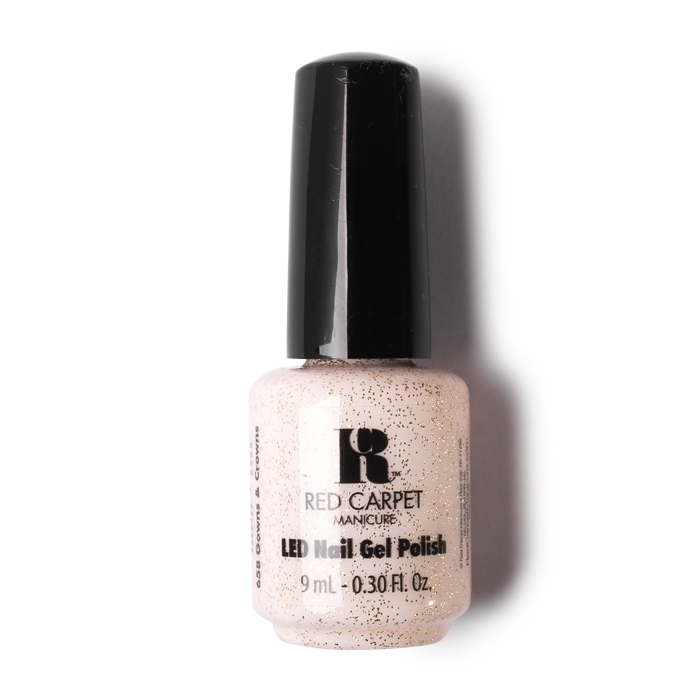 Fran, Copywriter
There was a real buzz around the office as soon as the week of the Christmas party arrived, so I started my prep early. I opted for festive nails using the Red Carpet Manicure Gown and Crowns nail polish – the perfect glittery gold to get me in the party mood! I considered wearing false lashes but I'm rubbish at applying them so instead I went for the Laura Geller GlamLASH Dramatic Volumizing Mascara. With just a couple of coats, my lashes looked instantly thicker and longer. On my lips I wore Jeffree Star Velour Liquid Lipstick in Gemini. I love Jeffree's liquid lipsticks because they're easy to apply and the colour lasts all night long, so I don't have to worry about reapplying (badly!) after a few drinks.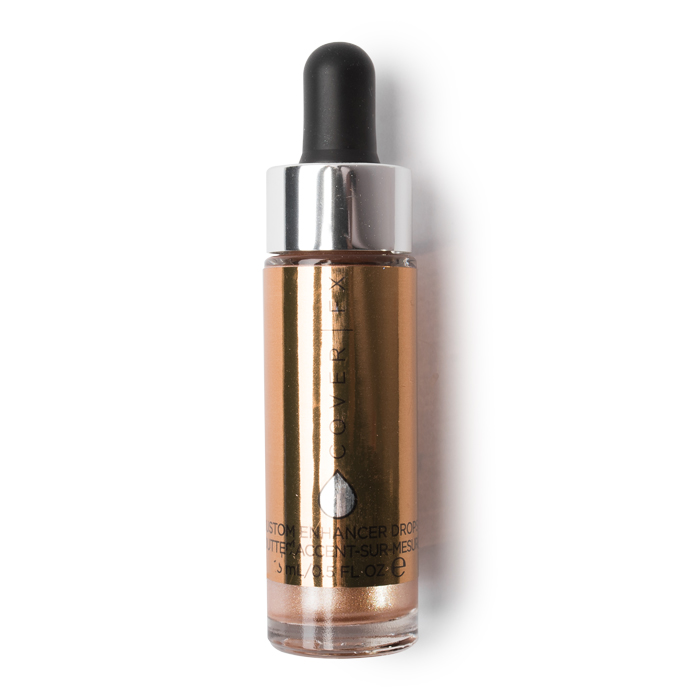 Grace, Beauty Writer
Forget all about the lips versus eyes debate – for me, party season makeup is all about glowing skin (after all, it is Christmas – 'tis the season to be jolly, not restrained). Before I'd even decided what eyeshadow or lipstick I'd be wearing, I knew that Cover FX Custom Cover Drops in Sunlight would be gracing my cheeks (NGL I also mixed a few drops in with my foundation for an extra all-over glow as well). The pigmented liquid formula blends seamlessly with fingers for a perfect not-too-shimmery glow. Nude lips, thick lashes, a flick of eyeliner, and dancing shoes are all it needs for company.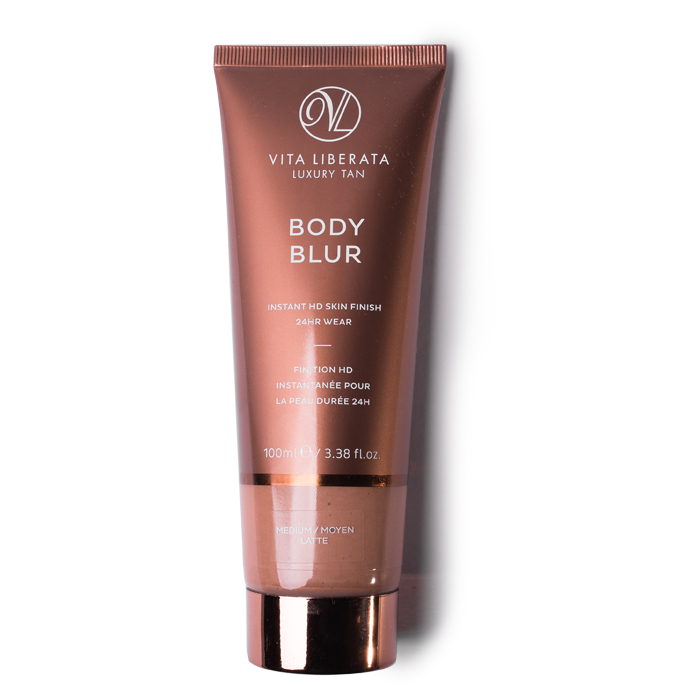 Beth, Assistant Buyer
As our work Christmas Party approached, the talk of the office became "what are you going to wear/how are you having your hair/are you getting your nails/tan/makeup done?" We were very blessed to have professionals come in to get the office party ready! That included the wonderful Clara from Vita Liberata to make us all look like we had just walked off the plane from a 3 week holiday in the Bahamas!! When my turn came I knew straight away what shade I was going…dark…as dark as I could get (so Clara made my dreams come true and gave me 2 layers). As you can imagine I was a wonderful shade of brown after washing off the next morning, BUT my tan dreams were answered a second time round when I was given a tube of Vita Liberata Body Blur to apply the night of the party to accentuate my tan. Boy did it do just that – my skin was flawless and golden, blemishes giving me that extra boost of confidence ready to party the night away!!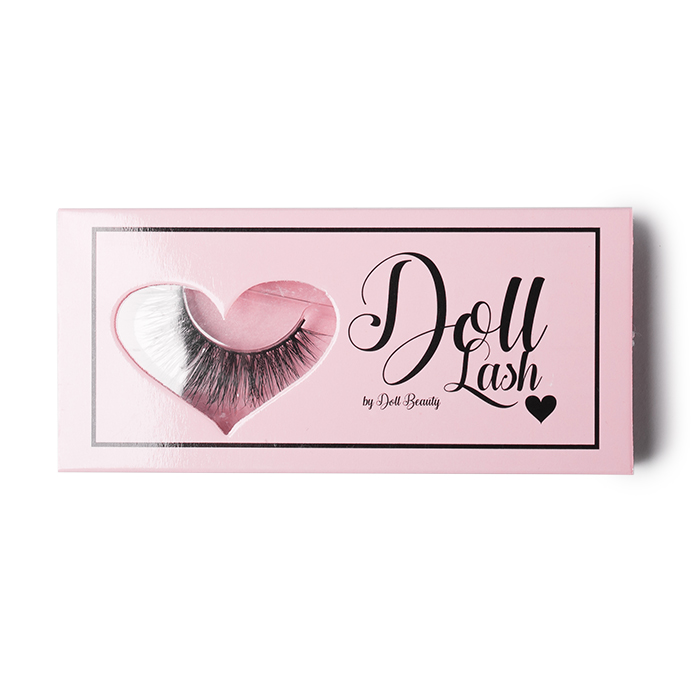 Rosie, Video Producer
I went all out for this year's Beauty Bay Christmas party – I'm talking sequins, feather trims, glitter and alllll the lashes. Because if you can't at Christmas, when can you?? We were extremely lucky to be spoilt rotten with Doll Beauty popping in to do our makeup pre-party: think sculpted cheekbones, blinding highlight and the sharpest of winged liners. I opted for the ultimate in Instagram makeup – an ultra-glowy, contoured base, razor sharp brows with an ombre fade and a smoky winged eye with a bright golden crease. The perfect finishing touch? The flutteriest of falsies: Kimberley Lashes by Doll Beauty. Long and wispy, they added volume and drama to my look without hiding my beautiful eye makeup. The lightweight band was super comfortable on my sometimes-sensitive eyes and they kept me looking flawless – even when I was definitely feeling worse for wear towards the end of the night!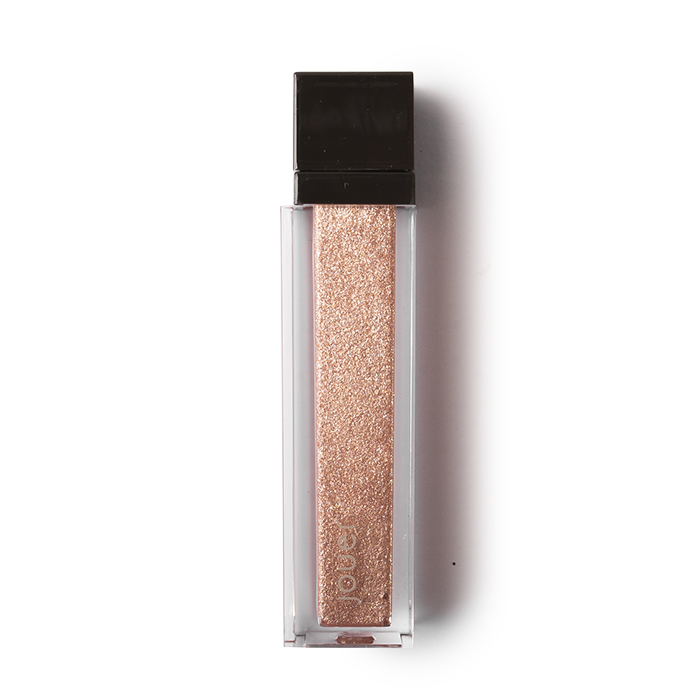 Abbie, Buying Assistant
One of the many perks of being part of the Beauty Bay team, is that your lip collection is forever growing with gorgeous shades from some amazing brands. With the Christmas party prep taking place in the office, I started to think about what lip I would be wearing, straight away I went to my good old faithful the Jouer Lip Topper in the shade Skinnydip. This is the perfect product for me; it's so versatile that it can be worn during the day on its own to keep your lips nourished, then it can be transitioned to a night out lip by layering it over any colour lipstick! It was the perfect sparkling finishing touch for our 'Winter Wonderland'-themed Christmas party!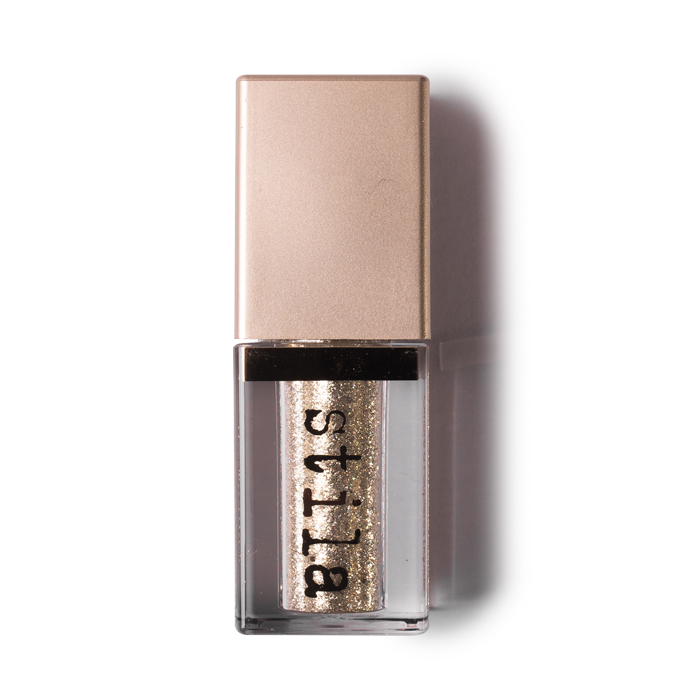 Amelia, Copywriter
On the week of the Christmas party I was furiously scrolling through Instagram and Pinterest looking for some makeup inspiration. Wanting a festive twist to add to my all-time favourite red lip classic, I decided to add a touch of Stila Magnificent Metals Glitter & Glow Liquid Eyeshadow in Gold Goddess. Patted into my inner corners, it enhanced my neutral eyeshadow and added just the right amount of shimmer that miraculously managed to last well into the night…ok, morning.