Put simply, dry skin lacks moisture, so you'll want to add products to your routine with hydration at its core. This is even more important during the winter months when cold temperatures can exacerbate your dry skin.
When shopping for the best products for dry skin, look for ingredients such as hyaluronic acid, squalane, oat, and hydrating oils for a soft, smooth, hydrated texture that radiates a next-level glow.
Starting with your cleanser through to masks, treatments, and moisturisers, you'll want to layer conditioning and hydrating products to lock the extra moisture in. So, let's get you started with your new routine.
Chamomile + Oat Lipid Cleansing Balm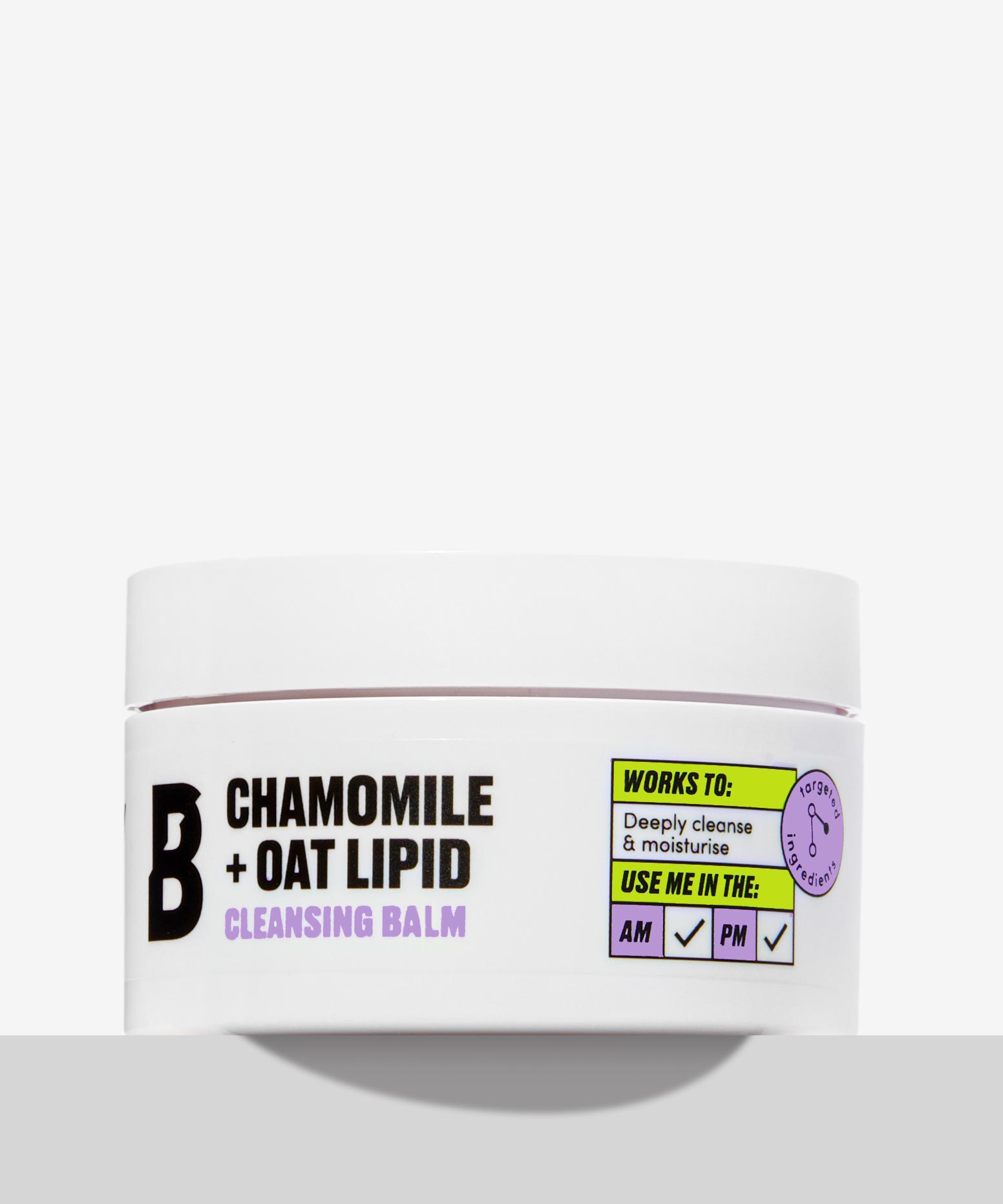 Whilst it's essential to cleanse your skin twice a day, falling for the wrong cleanser can make your dry skin worse. That's why you need the Chamomile + Oat Lipid Cleansing Balm. Ideal as the first step in your double cleansing routine, this ultra-nourishing balm melts away any traces of dirt, makeup, and SPF without over-stripping the skin of moisture.
Formulated with chamomile to soften and smooth, this cleanser soothes stressed-out, flaky skin in seconds. Oat lipid is rich in ceramides, rebuilding and replenishing the skin's natural barrier, restoring hydrated, glowy complexions without any dryness in sight.
Moisture Complex + Algae Face Mask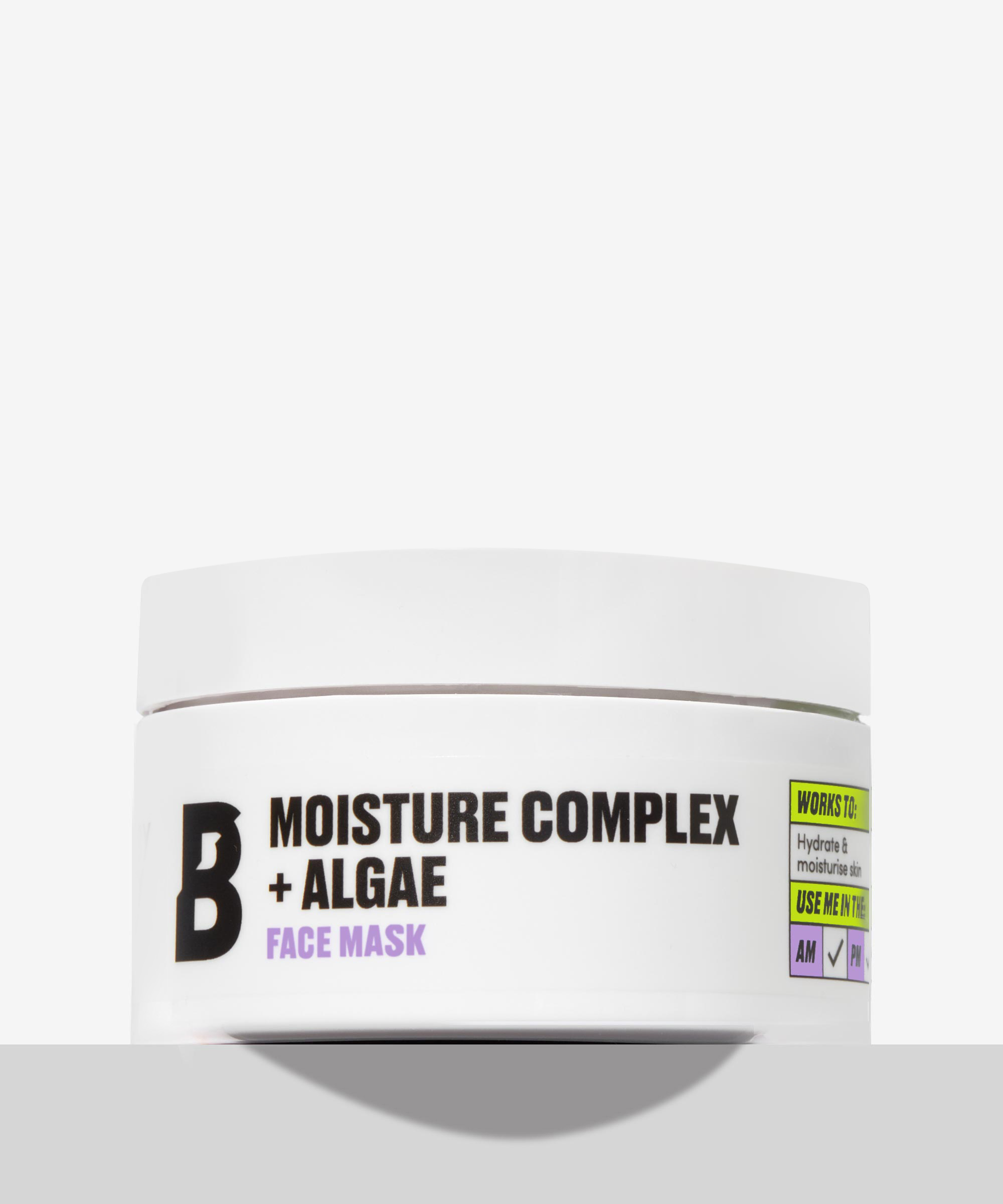 Is your dry skin in need of some TLC? You need the Moisture Complex + Algae Face Mask. This multi-use mask infuses hydration deep below the skin's surface and can be used as an overnight mask or an extra-rich treatment at the end of your skincare routine.
Formulated with hydration hero hyaluronic acid and squalane, this soothing, cooling, and balancing mask locks in moisture for a smooth texture and glowing complexion. The addition of algae helps boost and nourish the skin, getting rid of any dryness or flakiness in no time.
5% Squalane, Hyaluronic Acid + Polyglutamic Acid Overnight Balm
Like a literal hug for your skin, the 5% Squalane, Hyaluronic Acid + Polyglutamic Acid Overnight Balm gives a whole new meaning to beauty sleep. This super-rich, ultra-nourishing overnight balm sinks into the skin, infusing hydration and moisture layer by layer, transforming dry skin in the process.
Featuring game-changing ingredients, the overnight balm melts into the skin for the ultimate treatment. Hyaluronic acid hydrates, while polyglutamic acid supports the skin's natural barrier, and squalane nourishes and conditions. This is the secret to your best skin yet.
5% Squalane + Grapeseed Oil Oil Serum Hybrid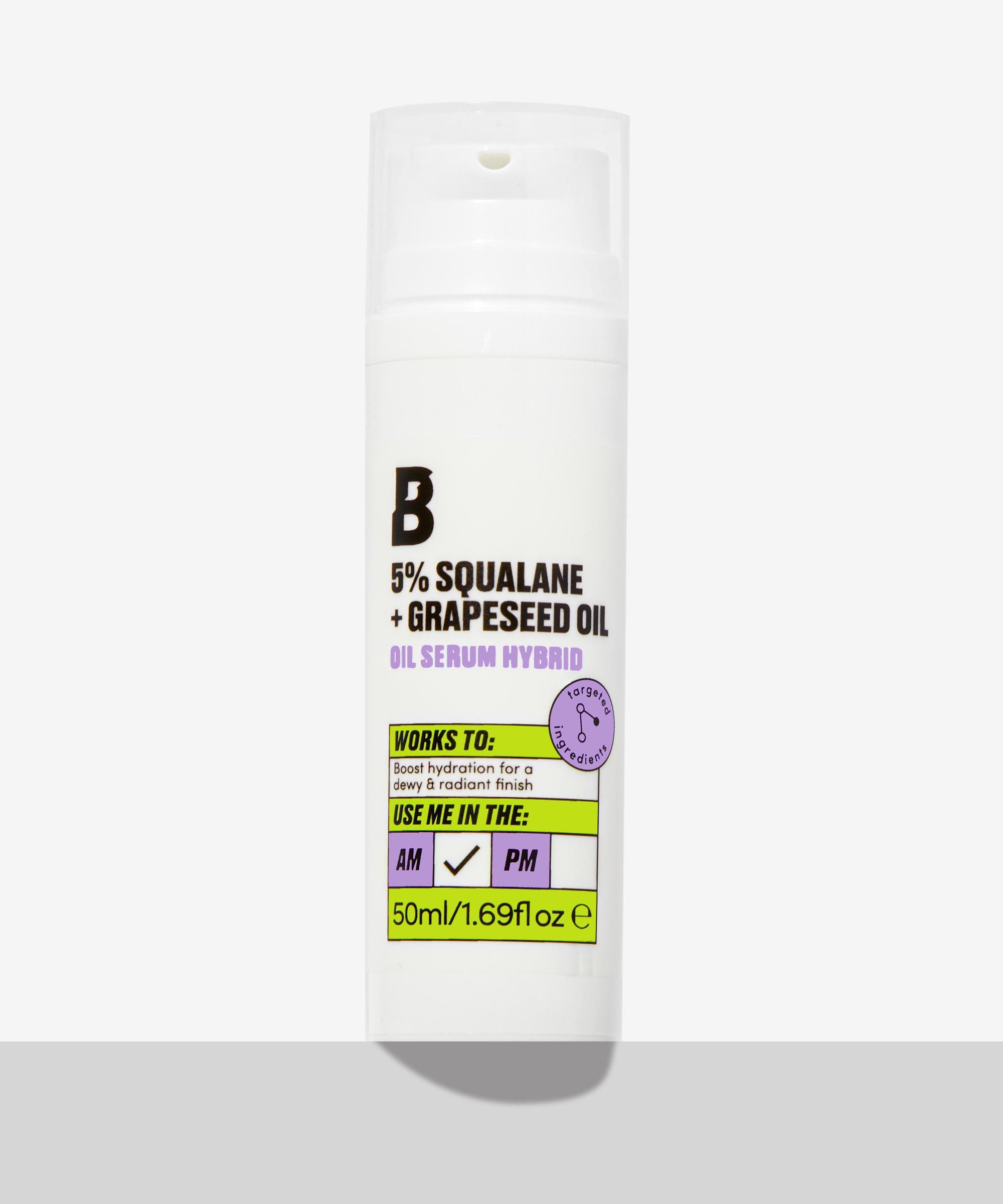 The latest newbie to join the Skincare By BEAUTY BAY gang is the 5% Squalane + Grapeseed Oil Oil Serum Hybrid. This innovative oil serum hybrid sinks into the skin for hydration, moisture, and glow like no other.
The ingredients in this formula boost hydration for a dewy and radiant finish. Olive squalane helps to hydrate the skin whilst still feeling lightweight and non-greasy. Kakadu oil is rich in vitamin C, giving dry skin the glow boost it needs. Finally, grapeseed oil is rich in nourishing ingredients, conditioning, protecting, and moisturising the skin.