It may be October, but mentally we're already putting up our Christmas trees and cracking open the mince pies. Yep, we're looking forward to the festive season more than ever before and browsing our latest holiday collections is making us even more excited. Keep reading to find out which beauty essentials we'll be adding to our Christmas lists ASAP.
Beautyblender Masters Of The Beautiverse
We may already own each item individually, but that's not going to stop us from bagging the Beautyblender Masters Of The Beautiverse set because (a) you can never have too many beautyblenders, and (b) we absolutely need the pink pouch it comes in. Giving us major '90s nostalgia vibes, this adorable gift set will see us way into the new year.
Jouer Molten Glow Highlight
If you can't glow all over at Christmas, when can you? We can't wait to reach Kim K level of extra by highlighting ourselves from head to toe with Jouer Molten Glow Highlight on the big day. Featuring a shimmering champagne hue that buffs effortlessly over the skin, this highlighter is a straight up essential.
By BEAUTY BAY Book Of Magic
Our long-awaited Book Of Magic Palette is here, and we could not be more obsessed. Made up of twenty richly pigmented matte, shimmer, and duochrome hues in our traditional buttery formula, this mystical eyeshadow collection has already made its way into our latest haul (oops).
By BEAUTY BAY Rose Gold Glam 18 Piece Brush Set With Brush Stand
The By BEAUTY BAY Rose Gold Glam 18 Piece Brush set has been on out wishlists all year long, and the holiday season is the perfect time to officially make it ours. All wrapped up in the matching brush stand, these brushes are a must-have for creating show-stopping, full-face festive looks.
Mario Badescu Dew It For The Glow
What could be better than the gift of great skin? If you ask us, not much. Mario Badescu Dew It For The Glow is made up of five skincare staples we can't wait to add to our kits. Containing some of our fave OGs such as the Enzyme Cleansing Gel to clean and refresh and the Facial Spray with Aloe Herbs and Rosewater to boost moisture and radiance, it would be rude not to feature this set in our shelfies this season.
Anastasia Beverly Hills Norvina Palette Vol. 4
Featuring twenty-five deluxe and intensely pigmented shades, Norvina Pro Pigment Palette Vol. 4 is a Christmas dream come true for any Anastasia Beverly Hills lover. Versatile and fun, this iconic palette can be used to create pastel-inspired looks and sparkling festive finishes. We're ticking our boujee besties off our lists, guaranteed gift faces incoming.
Elemis Superfood AHA Glow Booster
Elemis Superfood AHA Glow Booster is the only kind of shot we're interested in this festive season. Although we may not be out partying this year, we're still planning on eating our bodyweight in chocolate whilst we binge watch Bridget Jones' Diary for the 100th time, and the changes in our diets and routines will mean our skin still needs some extra TLC. This concentrated glow booster acts as a multi-vitamin for the skin, brightening, nourishing, and hydrating the complexion in one hit.
Makeup Revolution Advent Calendar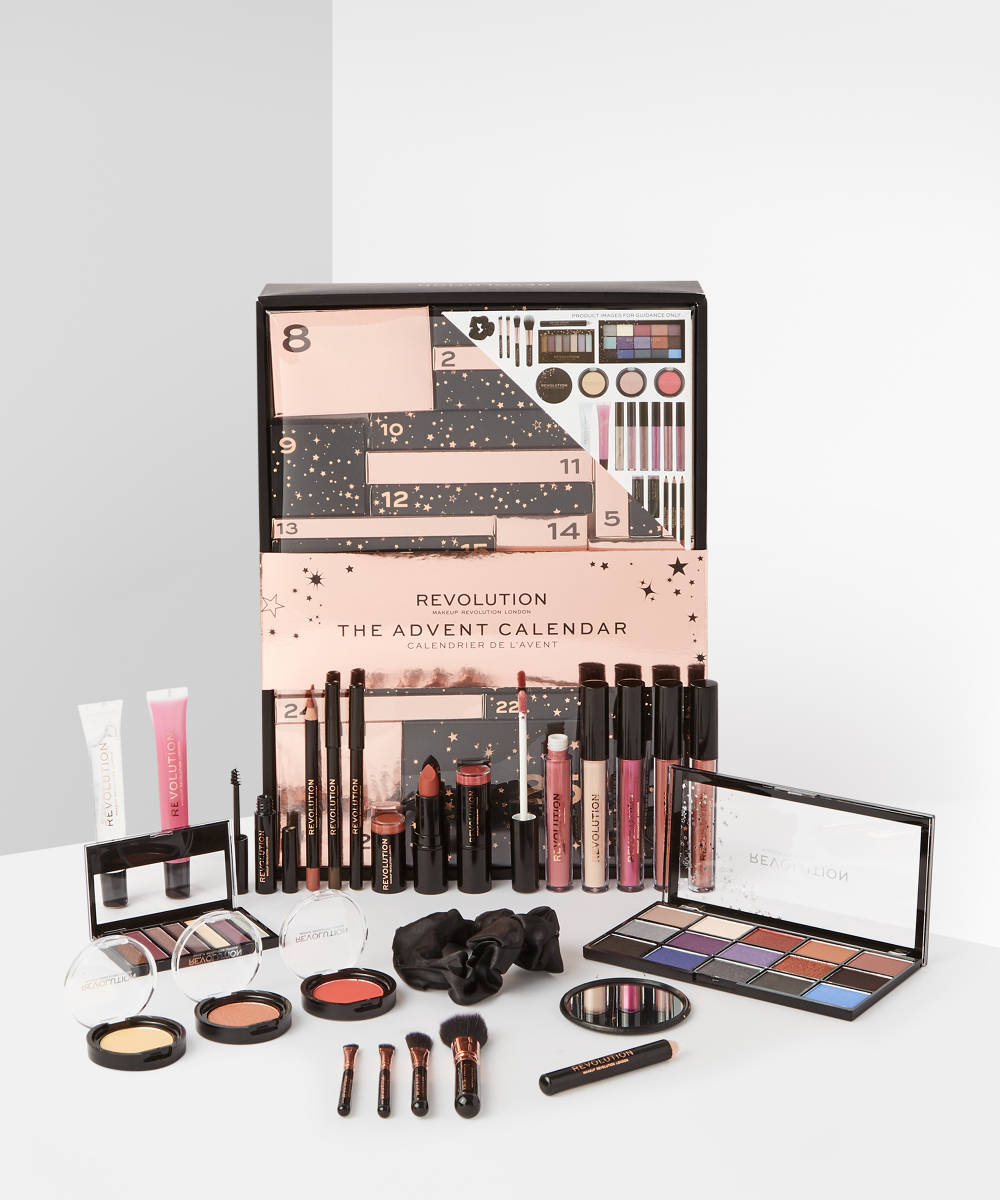 Nothing beats a Christmas countdown, especially when it means we get a new makeup bag must-have almost every day of the month. Makeup Revolution Advent Calendar contains 25 exclusive products to help you count down to the big day. We are sold.
Isle Of Paradise Take Me To Paradise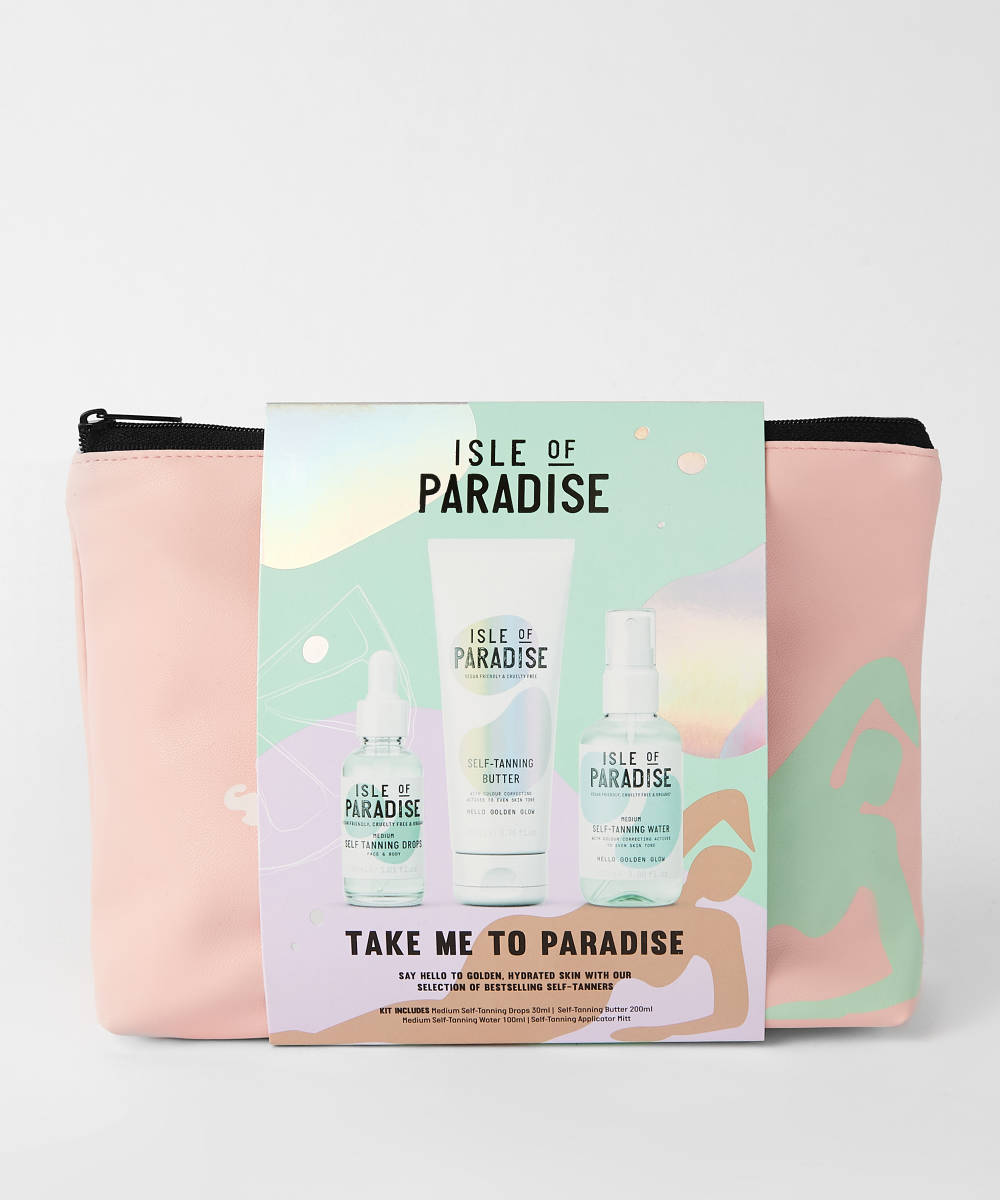 Whatever the weather, we are always up for an Isle Of Paradise gift set, and the Take Me To Paradise collection is no exception. Containing a bottle of self-tanning drops, a bottle of self-tanning water, self-tanning butter, an applicator mitt, and a limited-edition beauty bag, this four-piece kit is set to keep us glowing into 2021 (and beyond).
STILA Kaleidoscope Eyeshadow Quad Heaven's Vault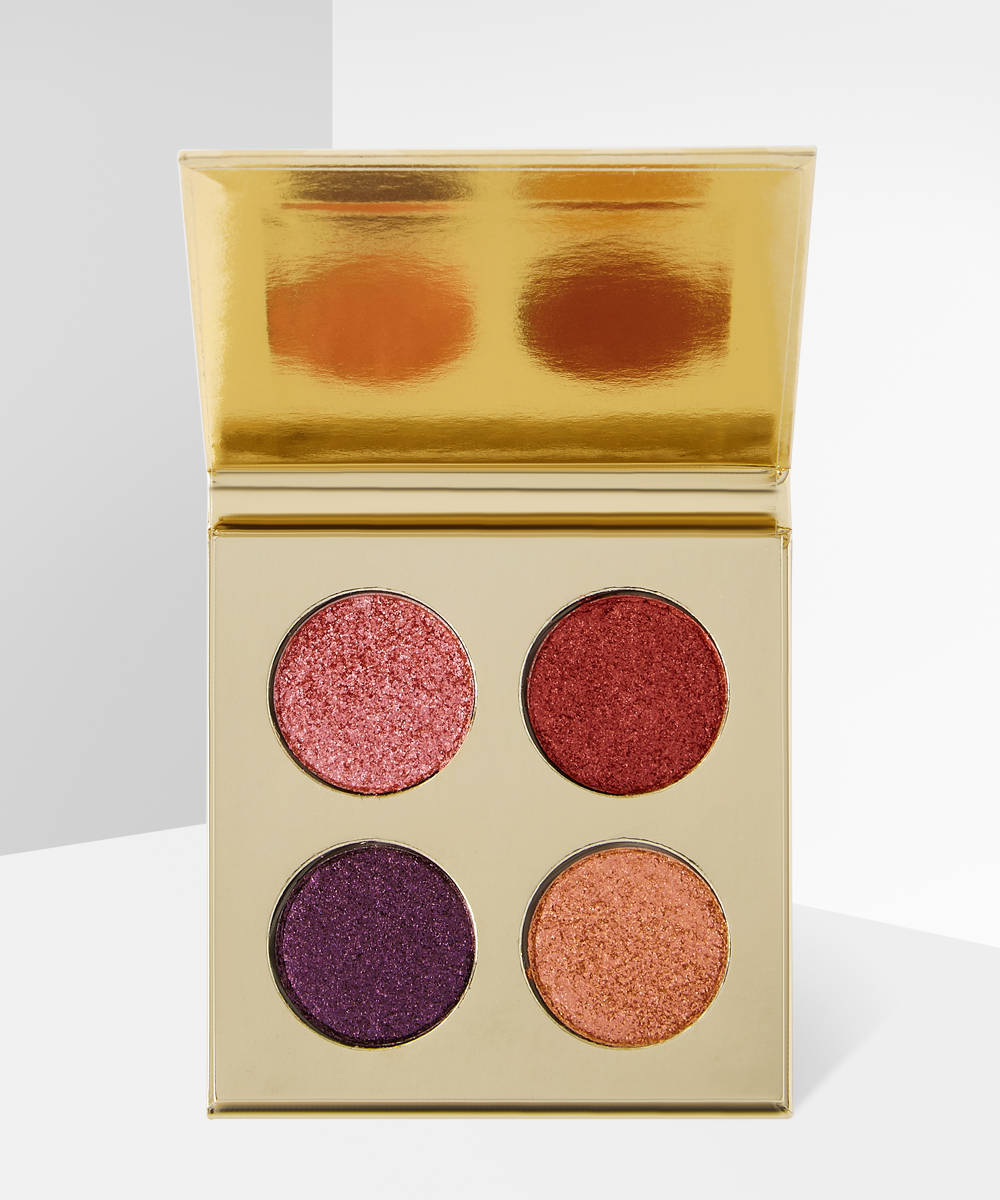 We are 100% ready to make our eyes glitter like never before with the STILA Kaleidoscope Eyeshadow Quad Heaven's Vault. Made up of four wearable shimmers and packaged in sleek gold, this festive essential is everything we want from a Christmas palette and more. Santa, if you're listening, we're definitely hoping to find this under our trees on December 25th.