We've all used our fingers to pat on primer, smudge some blush and cover our face with foundation. When you wake up late, the thought of intricately buffing, blending and smearing makeup with brushes is the last thing you need and it's a seemingly perfect way of shaving some precious time off your morning routine. Perhaps you don't own any brushes at all, and the thought of investing is far scarier than the streaky lines your fingers leave?
Here to help you choose the right tools for the job, I've put together a list of must-haves that'll make the most of the makeup you're splashing your hard-earned cash on and why wouldn't you want that?
The Sculpting Set – Morphe 690 6 Piece Deluxe Contour Brush Set
There's a reason this set has such rave reviews, with 3 full size brushes and 3 smaller replicas, add sharp definition to both the larger and smaller areas of the face with complete control. Simplifying even further, the white and chrome brushes can be used with your choice of contour creams, liquids and powders and come in a convenient zipped bag. What more do you actually want? Like seriously?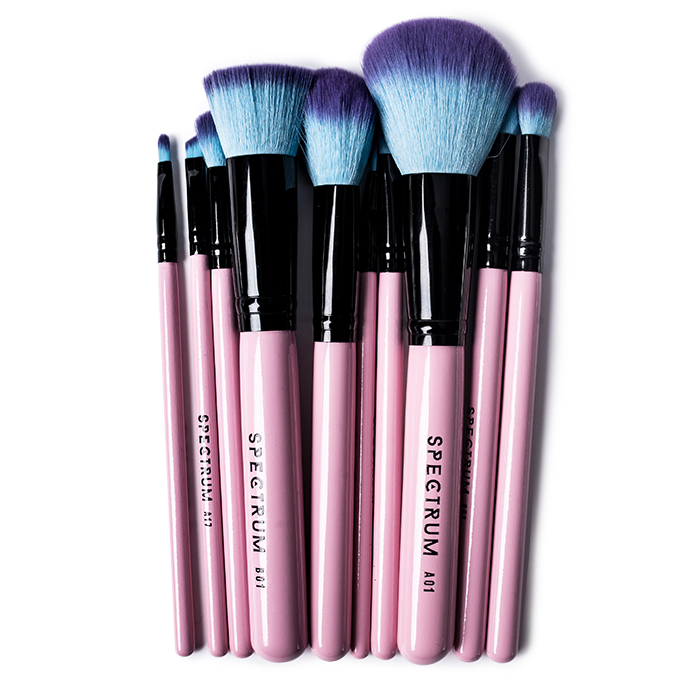 The Beginners Brush Set – Spectrum Attention Seeker 10 Piece Essential Brush Set
Not only will these look AMAZING on your dressing table, but this 10-piece set covers everything from your eyes, brows and lips to your cheeks and chin. Made with high quality synthetic hair, the super soft bristles work with all your favourite products to create an airbrushed base and super smoky eyes without absorbing and wasting powders, creams or liquids.
The On-The-Go Set – BH Cosmetics 10 Piece Pop Art Brush Set
Bright and beautiful, this full-face brush set has everything you need to cover, colour and enhance the eyes, lips and face. If you can't bring yourself to use them at home, travelling with brushes may seem like an absolute no go, but when they come in a compact and convenient case there's really no excuse.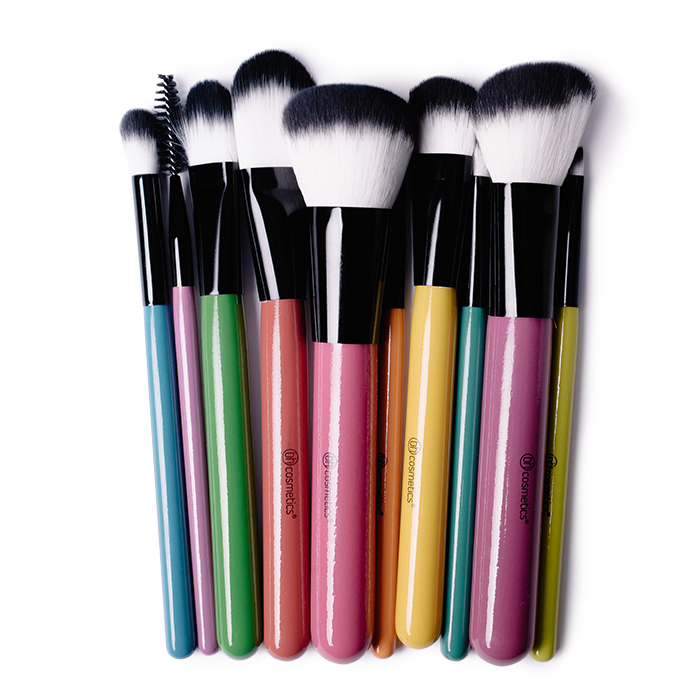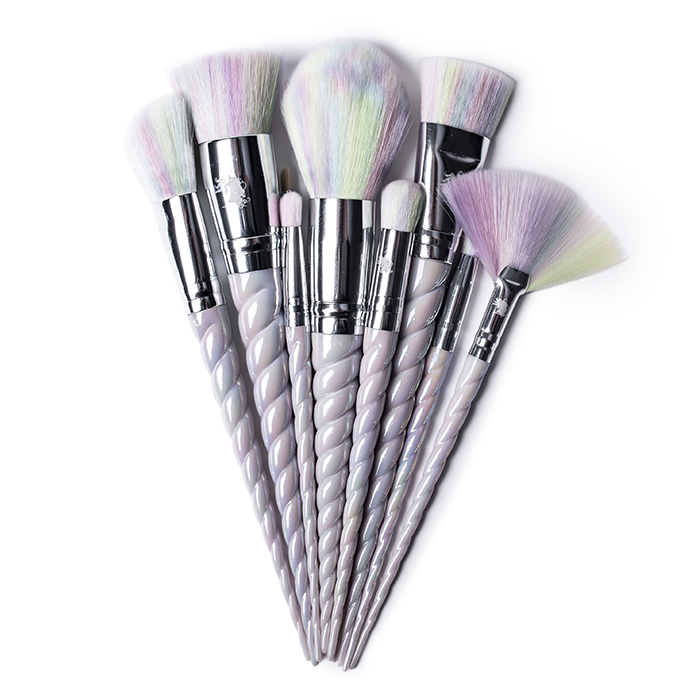 The Instagrammable Set – Unicorn Brushes Set
They're almost too pretty to use and they definitely deserve a 'look what just arrived' kind of Instagram post in their holographic diamond case. With unique unicorn horn handles and pastel rainbow bristles, these brushes make practicing fun and you know what they say about practice…
The Vegan-Friendly Set – Morphe Deluxe Vegan Brush Set
Completely cruelty free, this Morphe brush set contains nine essentials that create a flawless base and detailed eye looks. With classic black handles and a silver ferrule, the two-toned bristles are synthetic and super soft which work with all products to create the perfect day to day face.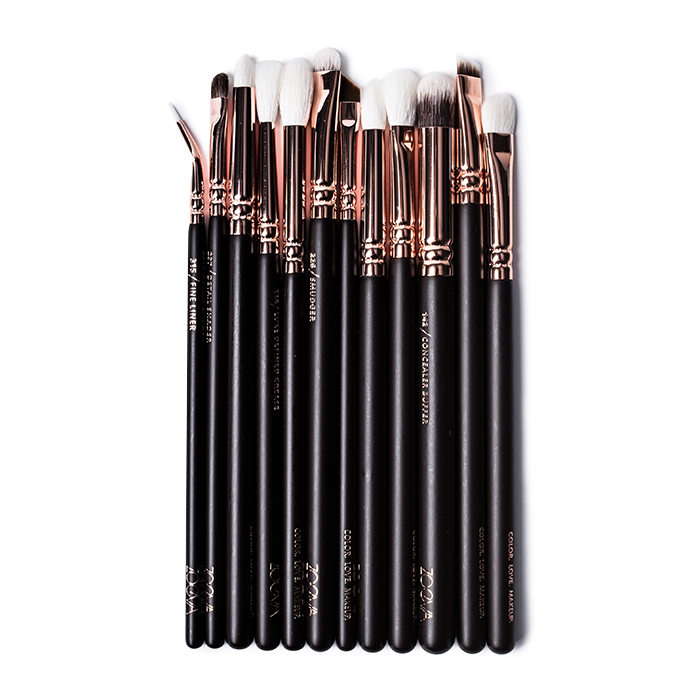 The MUA's Essential Set – ZOEVA Rose Golden Complete Eye Set
With 12 brushes just for your eyes, even if your hands are shaking over the selection you're guaranteed to look like you know exactly what you're doing. With a beautiful black and rose gold colourway, this stylish selection includes every eye tool imaginable and stands you in good stead for whatever each YouTube tutorial throws at you.