When it comes to brushes, Sigma Beauty are one of the brands that you can always rely on. Focusing on quality, function, and innovation, Sigma has brought us some of the most coveted tools in our makeup kits. Crafted from patented synthetic fibres that minimise product absorption, as well as high quality ergonomic handles, their collection of brushes is unparalleled. So, what are you waiting for? Find out about our go-tos and add them to your haul right this second.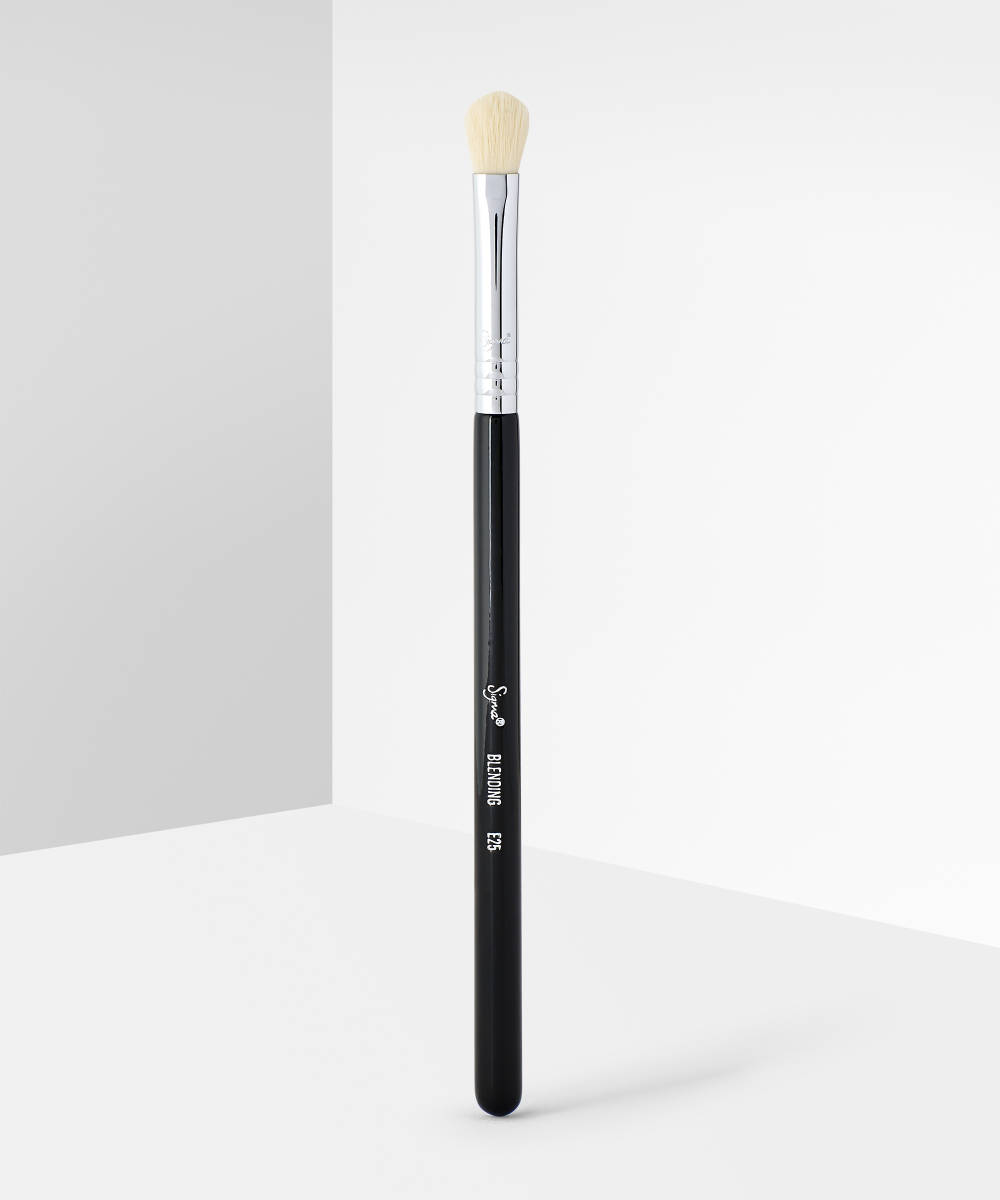 The E25 Blending Brush is a bestseller for a reason. It's one of those brushes that you can rely on to do just about anything. The domed, fluffy-yet-dense shape allows you to buff out harsh eyeshadow edges, blend colours together, and you can even use the flatter side to pack pigment onto the lid. Traditionally an eye brush, Sigma believe that you should use your brushes however works for you, making this one ideal for buffing and blending concealer too.
E40 Tapered Blending Brush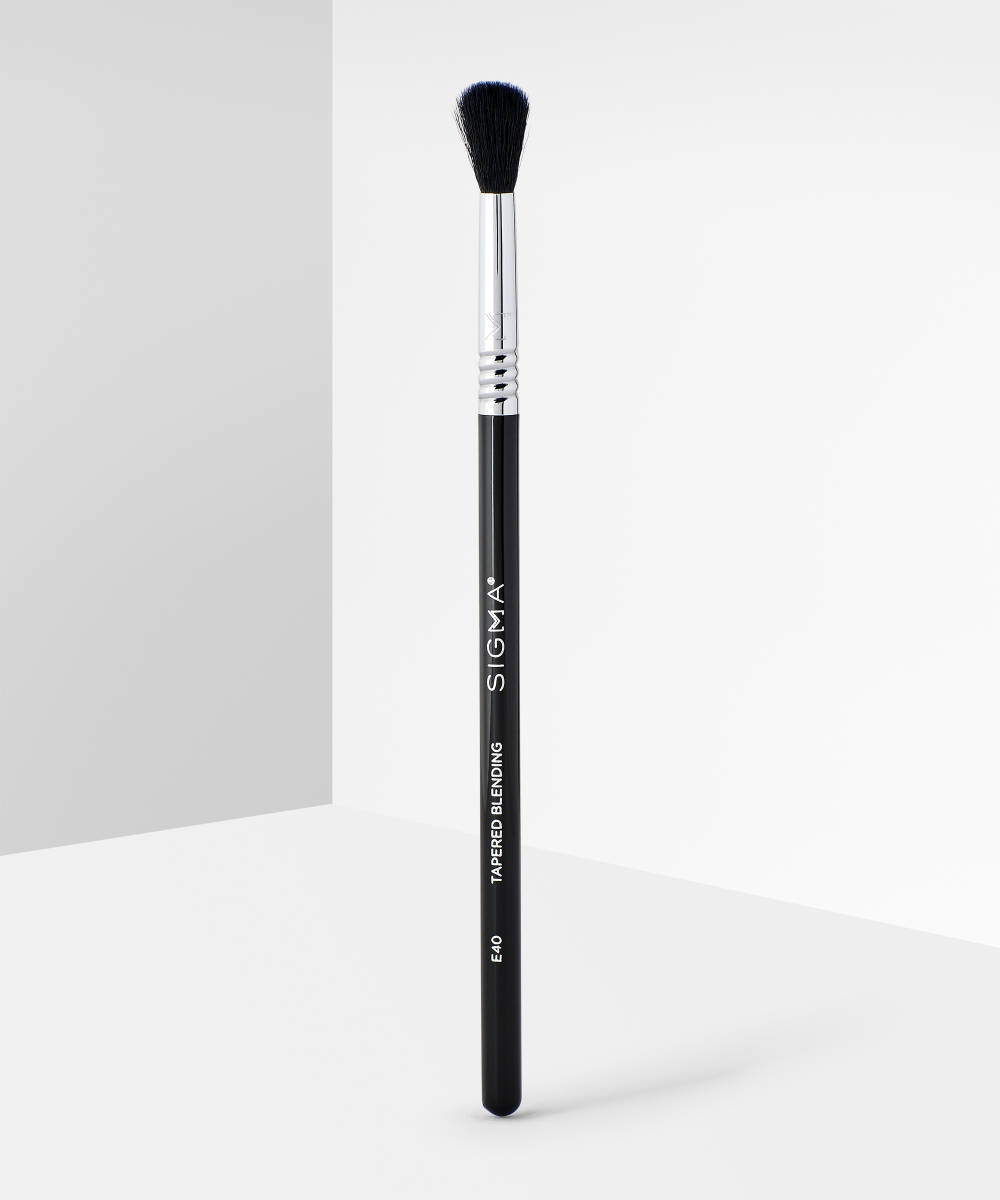 Even makeup newbies need this kind of brush in their kit. The E40 Tapered Blending Brush is a classic, fluffy, eye blending brush that makes buffing out harsh lines easy. The everyday shape of this brush makes it perfect for adding a wash of colour to the whole lid quickly, as well as working for more complex eye looks. Again, not strictly just for eyes, this brush is also ideal for applying finishing powder to targeted areas, such as around the nose and under the eyes.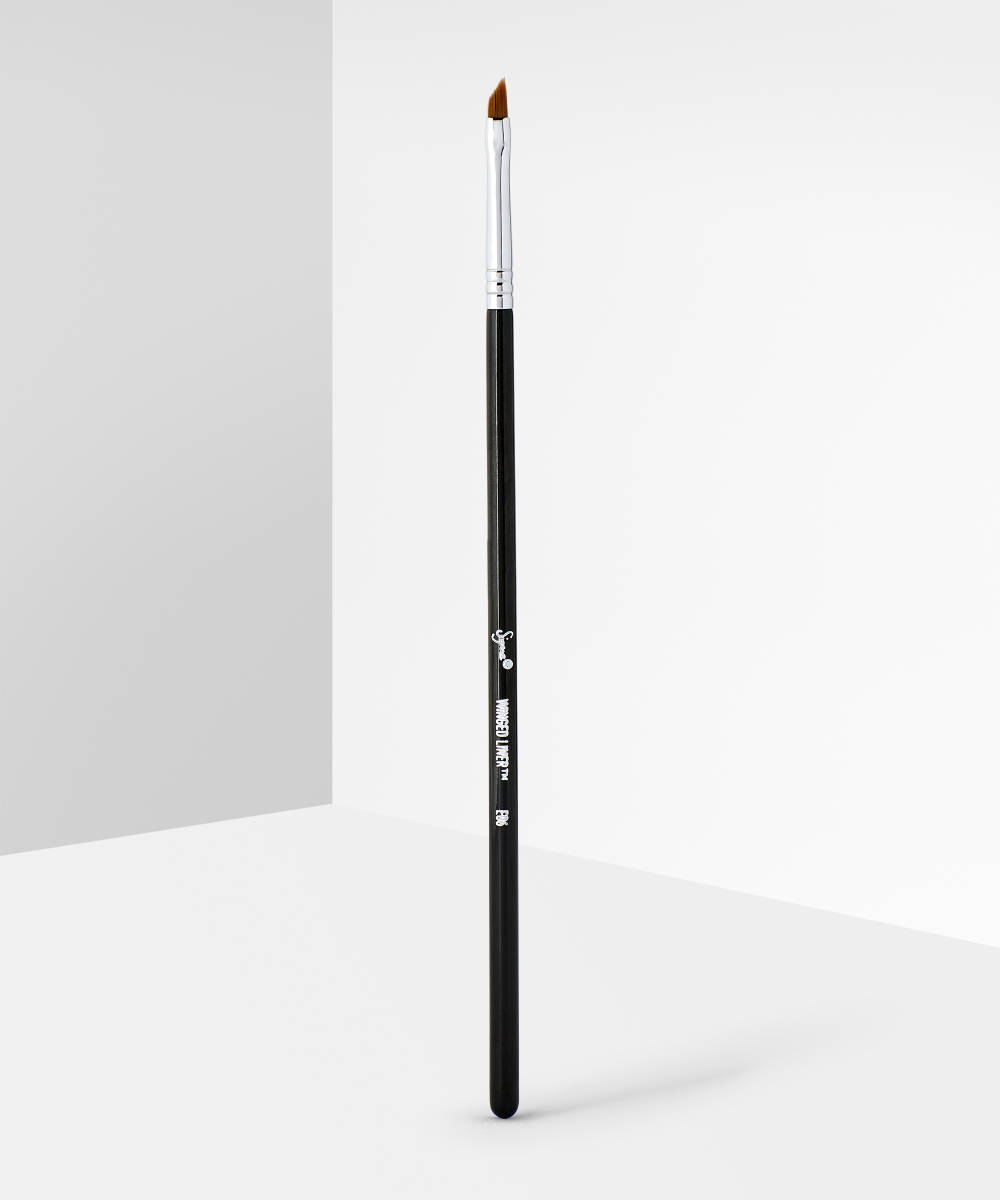 This brush makes mastering the perfect winged liner easy for even those of us who are makeup novices. And this is why the E06 Winged Liner is the precise liner brush that you need – the ultra-fine, small, angled tip allows you to sketch across the lid and create a sharp wing without any slip-ups. The firm fibres allow for easy distribution of product, without ever dragging or tugging on the skin.
E42 Precision Firm Blender Brush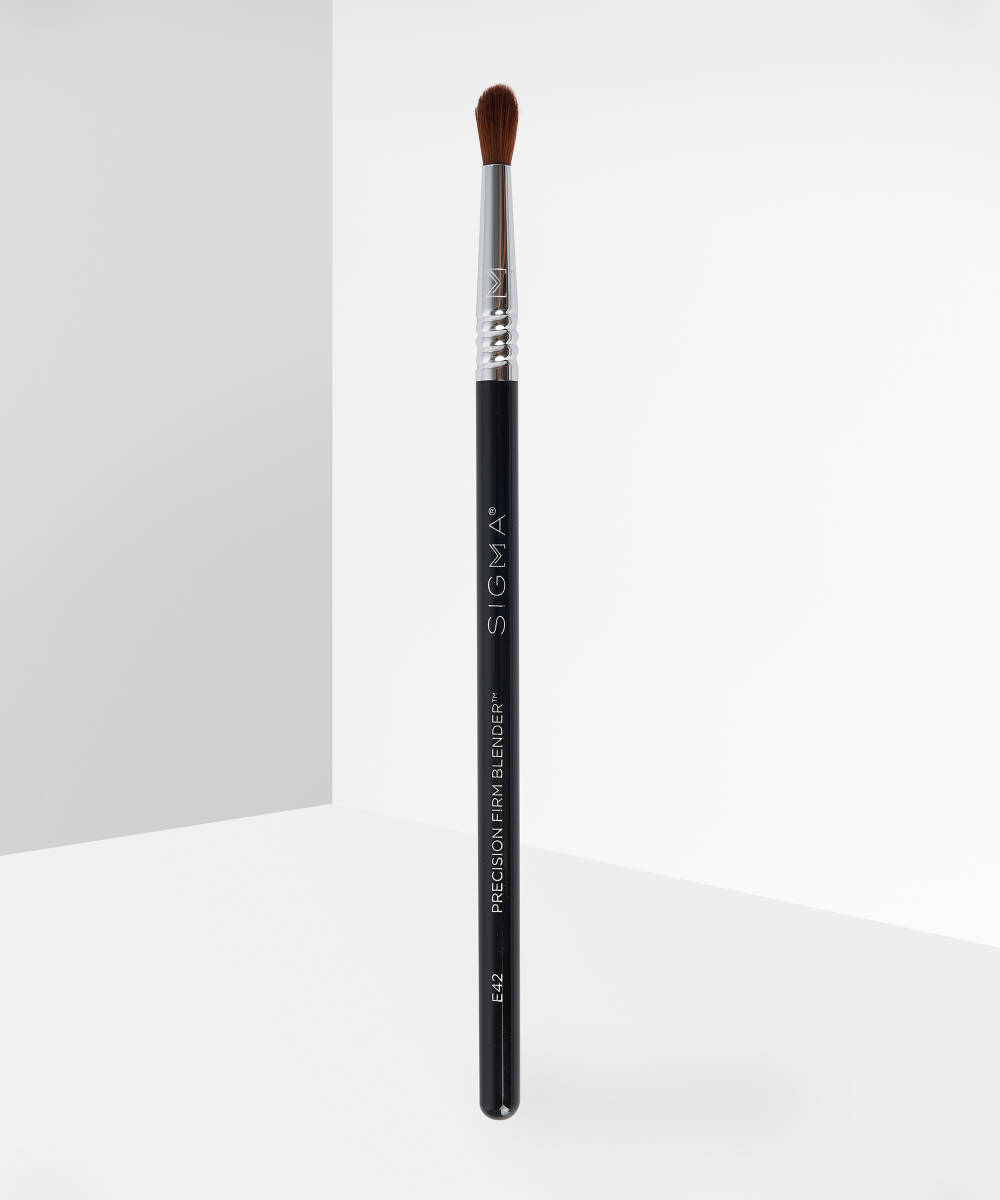 When it comes to eyeshadow, you can never have too many blending brushes to get that seamless effect, and that's why you need the E42 Precision Firm Blender Brush too. This blending brush has much more densely packed brushes than the previous two, making it ideal for packing colour onto the lid as well as buffing it out. This brush was made for a flawless crease-transition blend.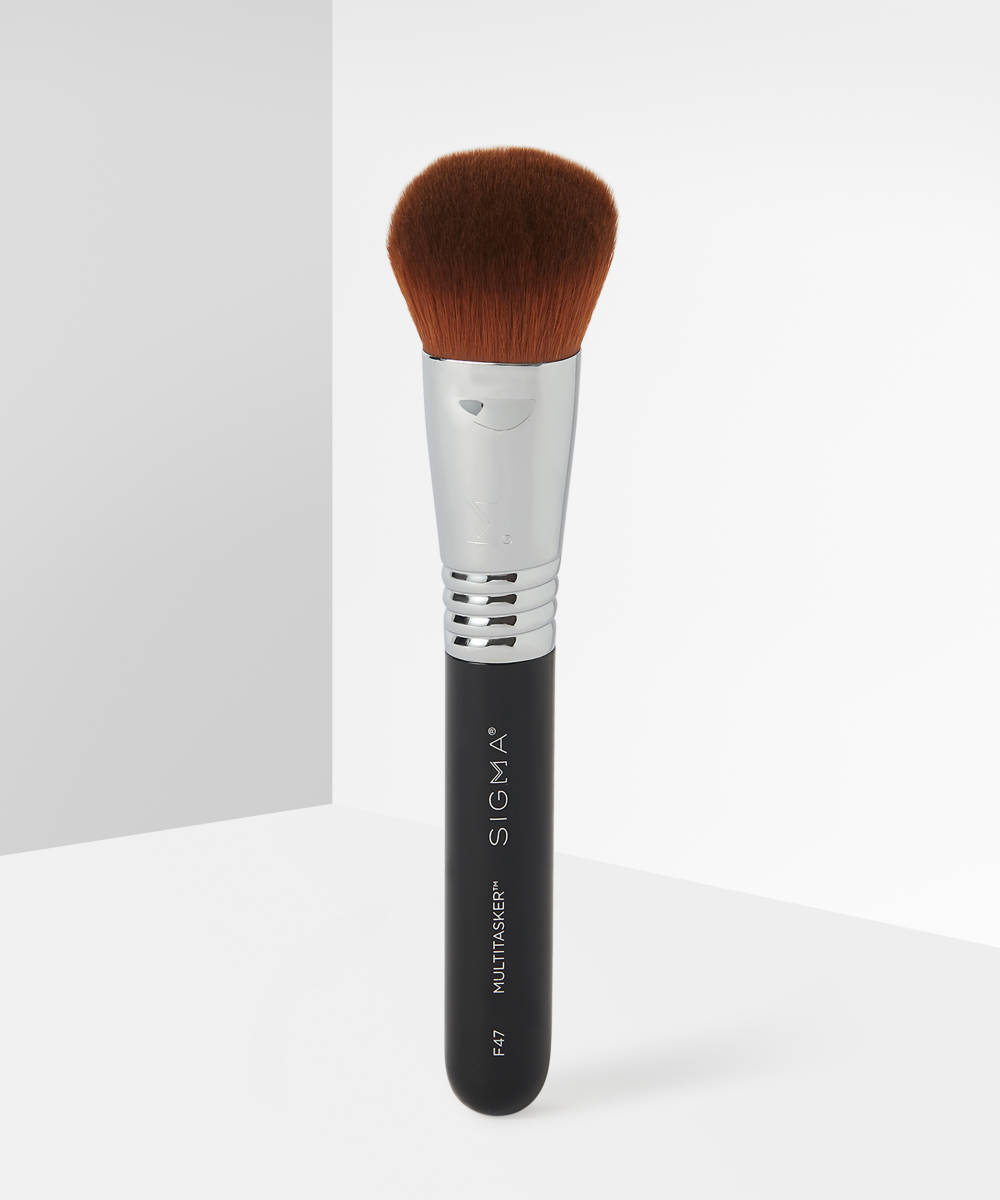 We all have that one brush in our collection that's so versatile that you can use it for anything and everything. As the name suggests, this is the brush that does exactly that. The F47 Multitasker Brush is your BFF when it comes to makeup application. The densely packed, slightly angled head is made from ultra-soft fibres that pick up and distribute liquid, cream, and powder products evenly and seamlessly. Use for your primer, foundation, liquid and powder blushers, bronzers, contour… the list goes on and on. Experiment for yourself and you'll wonder how you ever lived without this brush.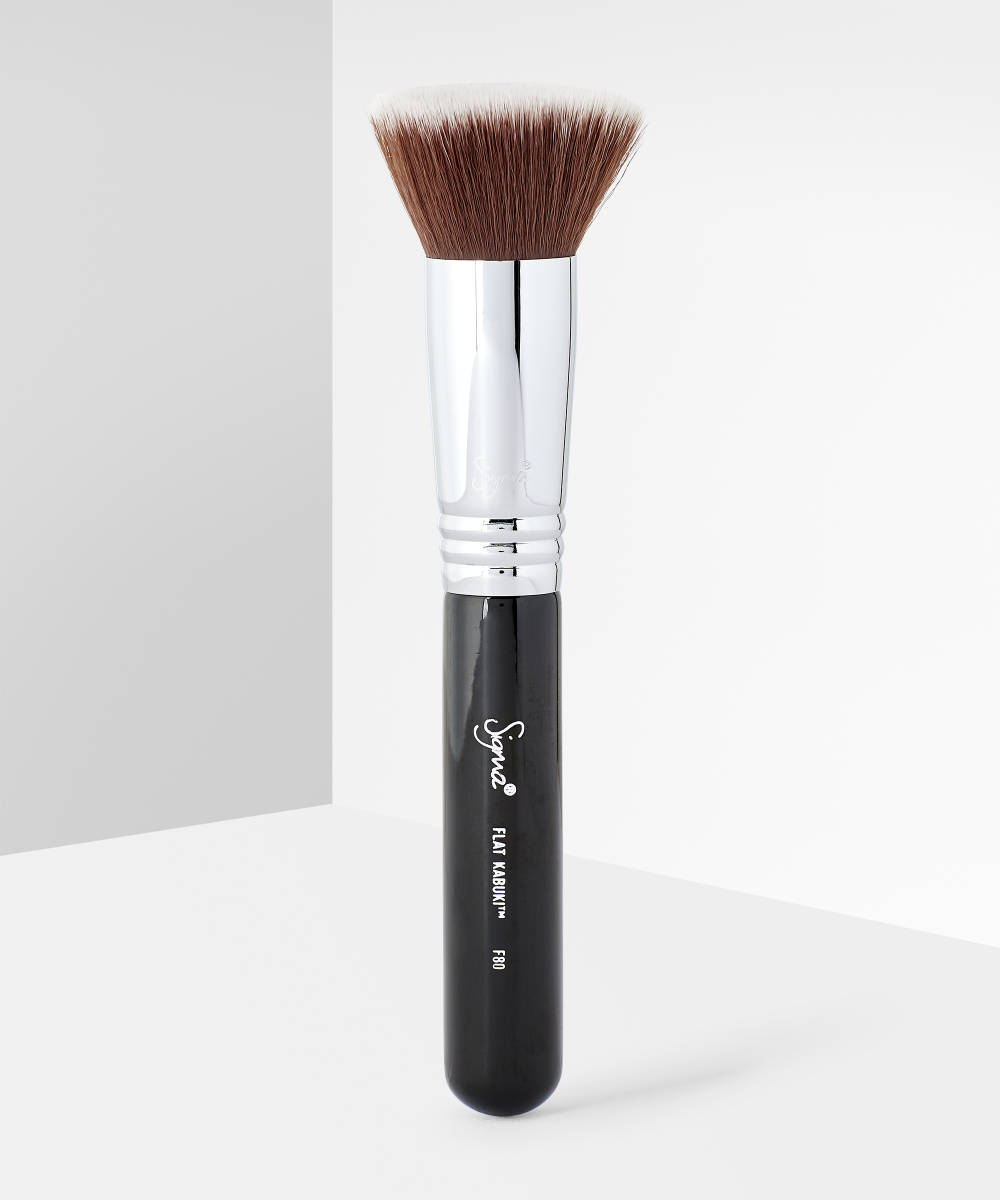 Another bestseller in the Sigma collection (it's the number 1 foundation brush to be precise), the F80 Flat Kabuki Brush is the tool that's going to get you a flawless base every single time. The dense, flat topped brush makes applying and blending liquid and cream foundation easy, whilst the ultra-soft fibres result in a seam-free, second skin finish. Not just strictly for foundation, this brush is just as good at applying liquid and cream blushers, bronzers, and contour too.
F03 High Cheekbone Highlighter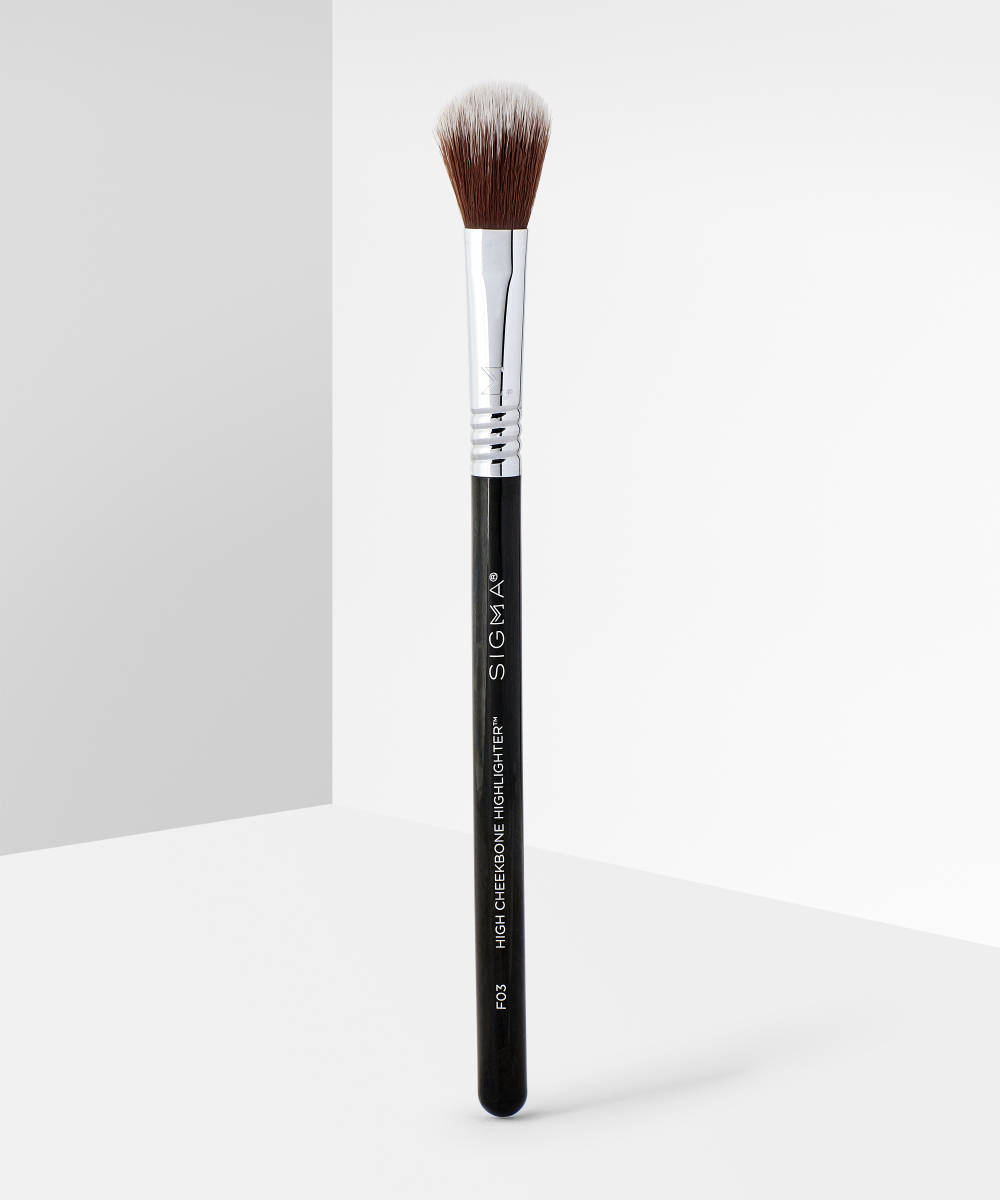 Look no further, the search for the ultimate highlighter brush ends here. The F03 High Cheekbone Highlighter is the perfect balance between petite and fluffy, making the precise application of highlighter easy. Suitable for use with liquid, cream, and powder products, this fluffy head picks up product and distributes it onto the skin to get that lit-from-within glow.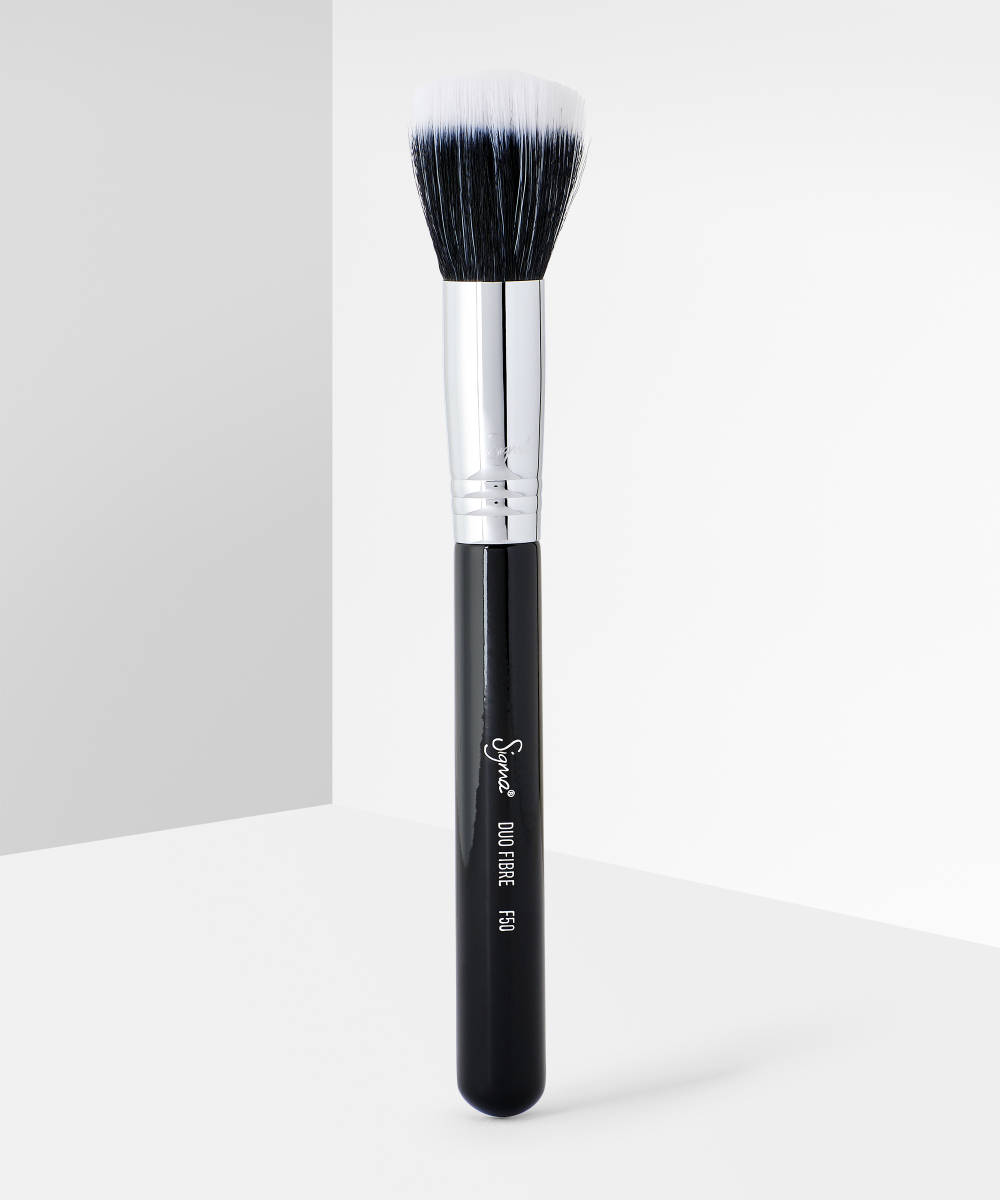 If you've not used a duo fibre brush before, then you're missing out. The F50 Duo Fibre Brush has ultra-soft bristles in varying lengths, which allow you to apply your favourite products with a natural, dewy finish. Either use to stipple products onto the skin for a high coverage yet seamless finish, or use to buff and blend liquids and creams for a second skin effect.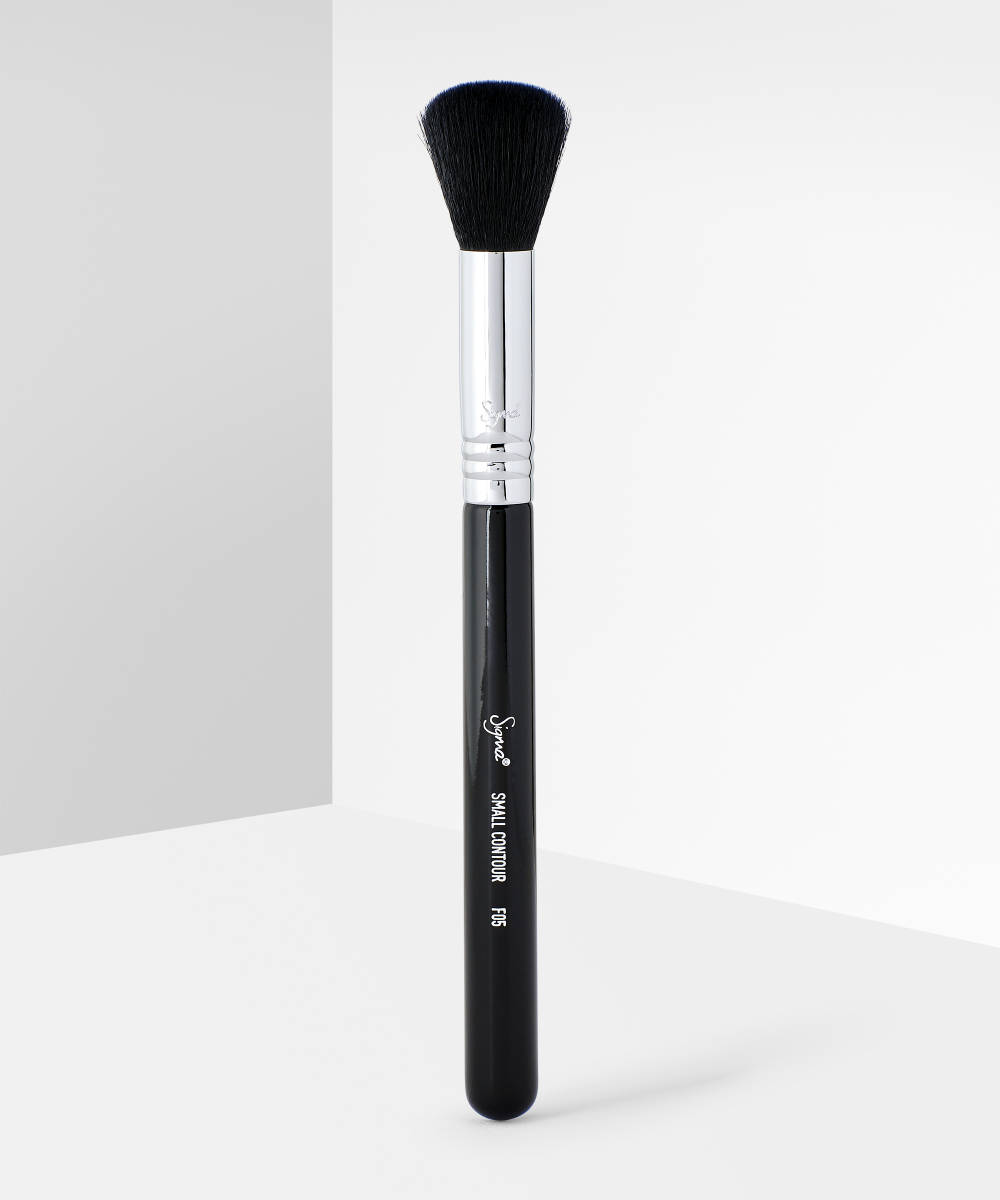 Getting that naturally sculpted finish has just been made that bit easier thanks to the F05 Small Contour Brush. This fluffy yet dense, domed brush can be used to contour and sculpt the face with your favourite bronzers, blushers, and contour products. The fluffy head allows for a seamless, buildable blend that still looks natural and is the perfect size to fit in the hollows of the cheeks.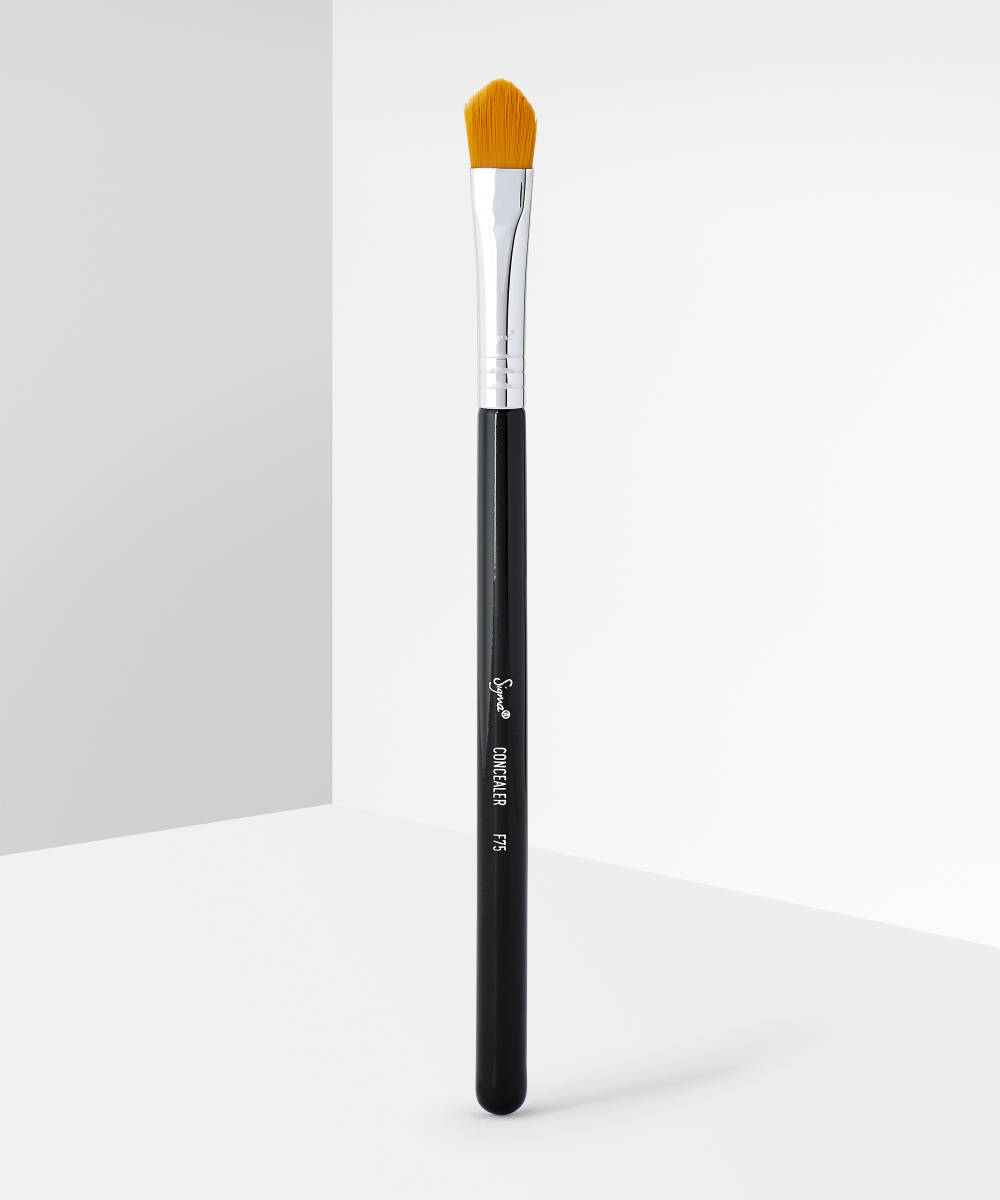 Last but by no means least is the F75 Concealer Brush – a classic, flat concealer brush that makes covering imperfections and sculpting the features easy. The flat shape not only allows you to create maximum coverage over dark circles, redness, and imperfections, but the precision edge also makes it ideal for sculpting under the brows, around the lips, and for creating a cut crease. Everyone needs a brush like this in their collection.