Having a skin condition can be expensive. More often than not, you need to take extra care than the average Joe when it comes to inspecting ingredient lists and selecting products that help rather than hinder your condition. For rosacea, this often means avoiding any potential irritants (we're looking at you, essential oils) and keeping your routine as basic yet effective as possible.
But it's important to remember that not every routine has to be an investment. I — and most dermatologists out there — always preach that more expensive doesn't mean better. Thankfully there are plenty of affordable options out there that get the job done — and really well.
One of those options is The Ordinary, a brand under Deciem, which burst onto the scene in 2016 and changed the beauty industry forever. Fast forward to today, the company is still making products with impressive formulas at an affordable price point. Although as a beauty editor who has access to hundreds of products, it's still taken me a long time to understand which products work for, not against my rosacea. And spoiler alert: my routine is anything but expensive and complicated.
To help you discover the very best products for your rosacea, I'm sharing which The Ordinary products are ideal for people with the skin condition, and won't break the bank.
Before diving into any products, let's recap exactly what rosacea is. Rosacea is a common — affecting 1 in 10 people in the UK — chronic inflammatory skin condition that causes redness and flushing (which can be hot to touch and incredibly uncomfortable), sensitive skin, breakouts, thickened skin and even eye problems. It can be divided into four subtypes: erythematotelangiectatic rosacea (persistent redness), papulopustular rosacea (often nicknamed acne-rosacea due to the presence of pustules), phymatous rosacea (thickening of the skin, often the nose), and ocular rosacea (impacting the eyes).
As with all skin conditions, it's individual when it comes to triggers and best treatments. So your first task, if you can, is to get help from a dermatologist or skin specialist to understand your rosacea. Having said that, there are some general golden rules when it comes to the condition. The first and most important is sun protection. For many people, sun exposure is the biggest trigger so keeping topped up with SPF 30 or 50 is important — yep, even when it's cloudy outside. Next up is avoiding fragrance, essential oils and alcohol in skincare where you can as, generally, they can be irritants for those with a compromised skin barrier. This doesn't have to be forever, but at least until you have a handle on your personal triggers. Lastly, be careful with active ingredients. Step away from the glycolic acid and benzoyl peroxide and look for azelaic acid and ceramides instead.
Let's dig into the best The Ordinary products that are rosacea-friendly.
MINERAL UV FILTERS SPF 30 WITH ANTIOXIDANTS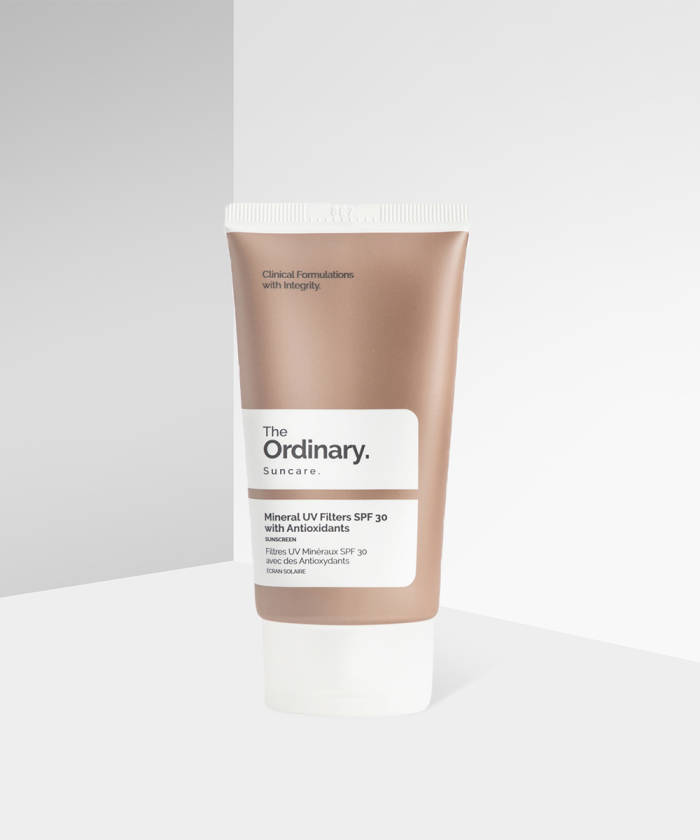 First things first, SPF. It wouldn't be a rosacea roundup without sunscreen. This is the most important step in anyone's routine, but especially those with rosacea where they are more prone to sun sensitivity, which can result in flare-ups of the condition. A mineral (also designed as physical) formula is the safest bet for those with sensitive skin when compared with chemical sunscreen. This is because the ingredients used in mineral SPF (zinc or titanium dioxide) are less irritating. However, the downsides of a mineral formula is that it can leave a white cast, especially for those with darker skin tones.
This formula is SPF 30, sits nicely under makeup, and while it's thick, it's not incredibly greasy and soaks in well. The only downsides? The mentioned white cast and that it's SPF 30, using an SPF 50 is preferred for those really sunny days.
NATURAL MOISTURIZING FACTORS + HA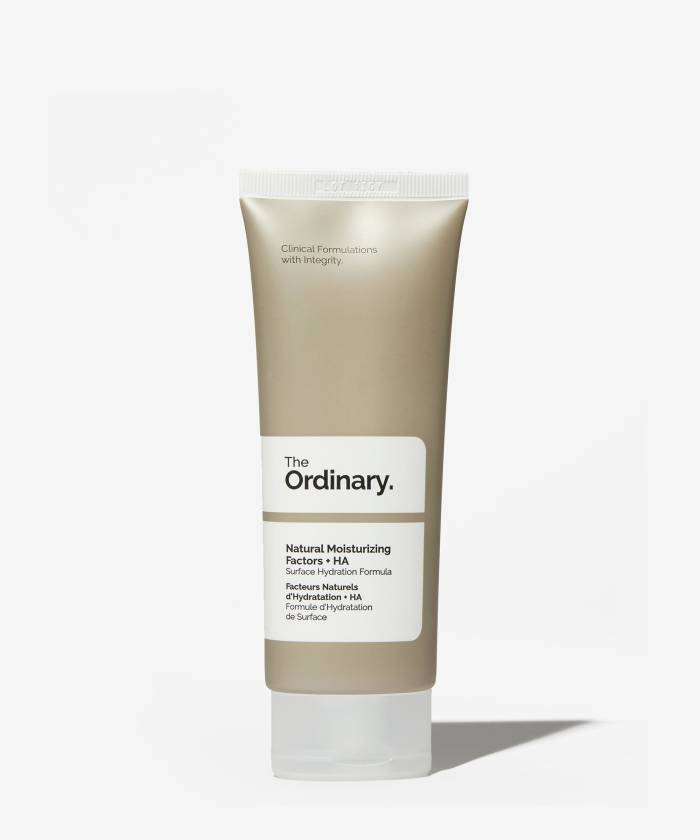 With rosacea often comes dry skin, so a thicker moisturiser is preferred for a lot of people, including me, to keep skin feeling in tip top condition. Now, this moisturiser is on the thicker side yet it spreads really nicely without too much rubbing necessary (this is something you want to avoid so as not to aggravate your redness). It leaves a film on the skin, which you'll either love or hate; I personally love this as I like to resemble an iced bun at nighttime.
AZELAIC ACID SUSPENSION 10%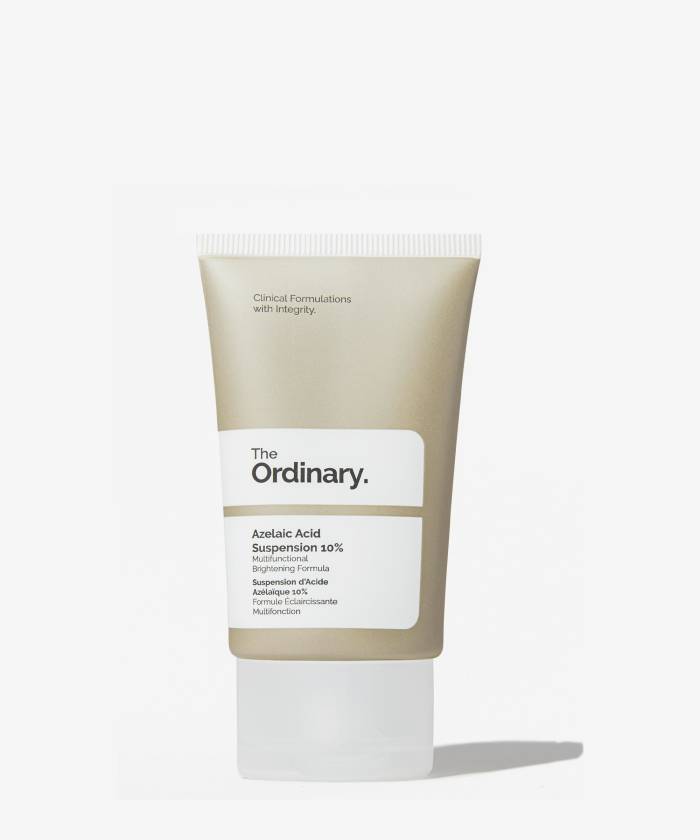 A hero ingredient for rosacea is, you guessed it, azelaic acid. This smart ingredient is part of the dicarboxylic acids group and gently exfoliates the skin. It also acts as an anti-inflammatory and antibacterial, which is why it works so brilliantly for rosacea; targeting redness and pustules. Containing 10% azelaic acid, this gel-cream formula is powerful but gives very little irritation (which some prescription-strength azelaic acids can) making sure blemishes are calmed and hyperpigmentation reduced. Give this product some time to work; the best results are always slow and steady. Begin by using it a few times a week to make sure you don't overdo it and sensitise your skin.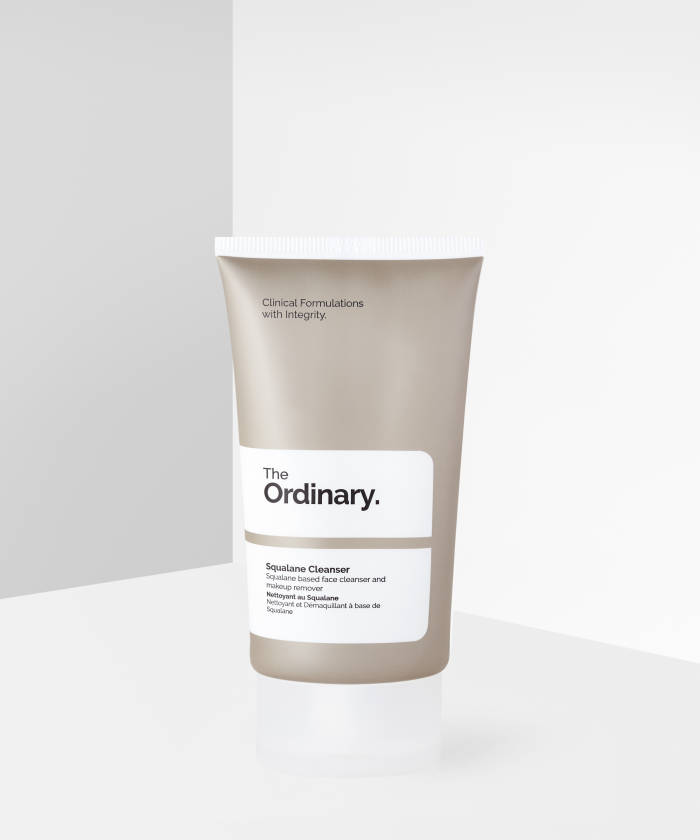 Cleansing is easy but has to be done correctly, especially if you have a skin condition like rosacea. Not over-cleansing is super important and selecting a product that soothes, not strips the skin is vital. Sure, this soap-free squalane cleanser isn't fancy, but if you have a skin condition, you pretty much want your cleanser to, well, cleanse. This balm texture does just the trick. It easily removes leftover makeup from the day, breaking down oils and grime, and leaves skin feeling both clean and comforted. What more could you want from a cleanser?
100% ORGANIC COLD-PRESSED ROSE HIP SEED OIL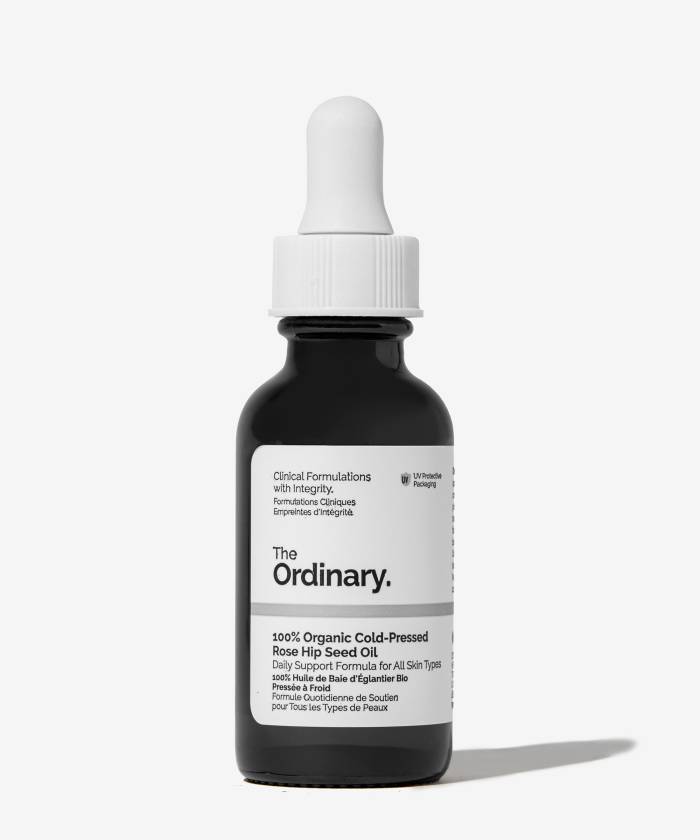 Sometimes a moisturiser just isn't enough, you might want to add a little something extra. For this, I love to press some of this rosehip oil over the top of my moisturiser to really lock in that hydration. Packed full of antioxidants and essential fatty acids, this little bottle helps calm the skin and deeply hydrate, plus it can also help with scarring. This addition to your nighttime routine can be really beneficial if you have dry and flaking skin; this is where I've noticed the biggest improvement in my skin.