To celebrate the launch of the best of USA boxes, I went behind the scenes with my notebook, pen, and iPhone (are you following us on Snapchat?) for an exclusive look at the shoot. Besides the treasure trove of beauty products on display – I picked up some amazing tips from our visiting beauty experts, on everything from hair-styling to skin-prepping.
Makeup artist Lou and hairstylist Josh transformed our gorgeous model Louise twice over whilst our photographers snapped away to showcase the looks from our two Best of USA beauty boxes. We took a lot of pictures – thousands in fact – for the shoot, and hours of footage (which you can watch here).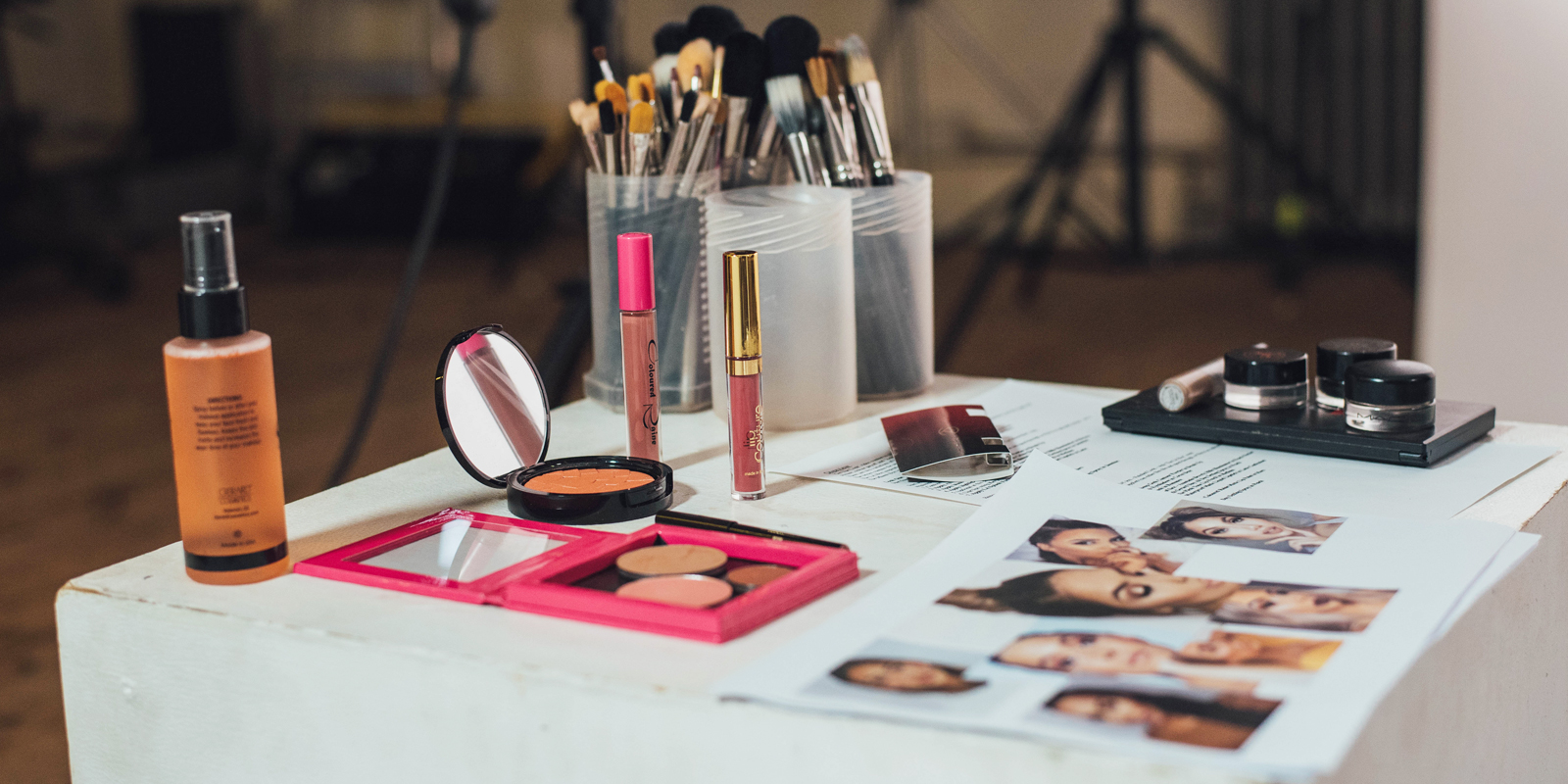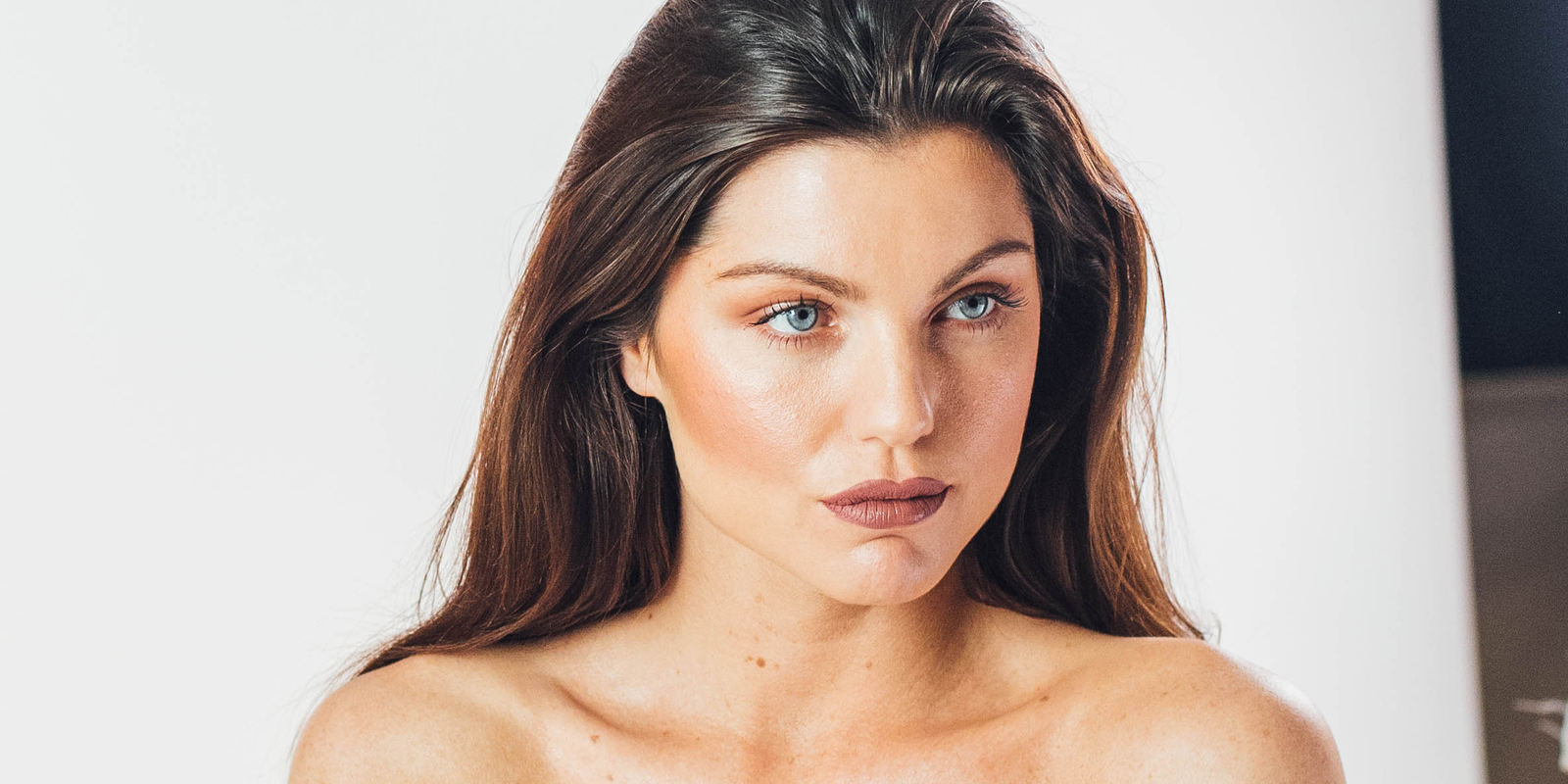 Inspired by a city of blue skies and golden sunsets, where summer lasts all year and each day blends seamlessly into the next – in LA, it's all about a fresh golden radiance. We gave the bronzed look an update by adding a peachy golden glow to the cheekbones, defined lips, and a soft warmth to the eyes with a collection of products designed to create dreamy, illuminated and sun-kissed summer skin.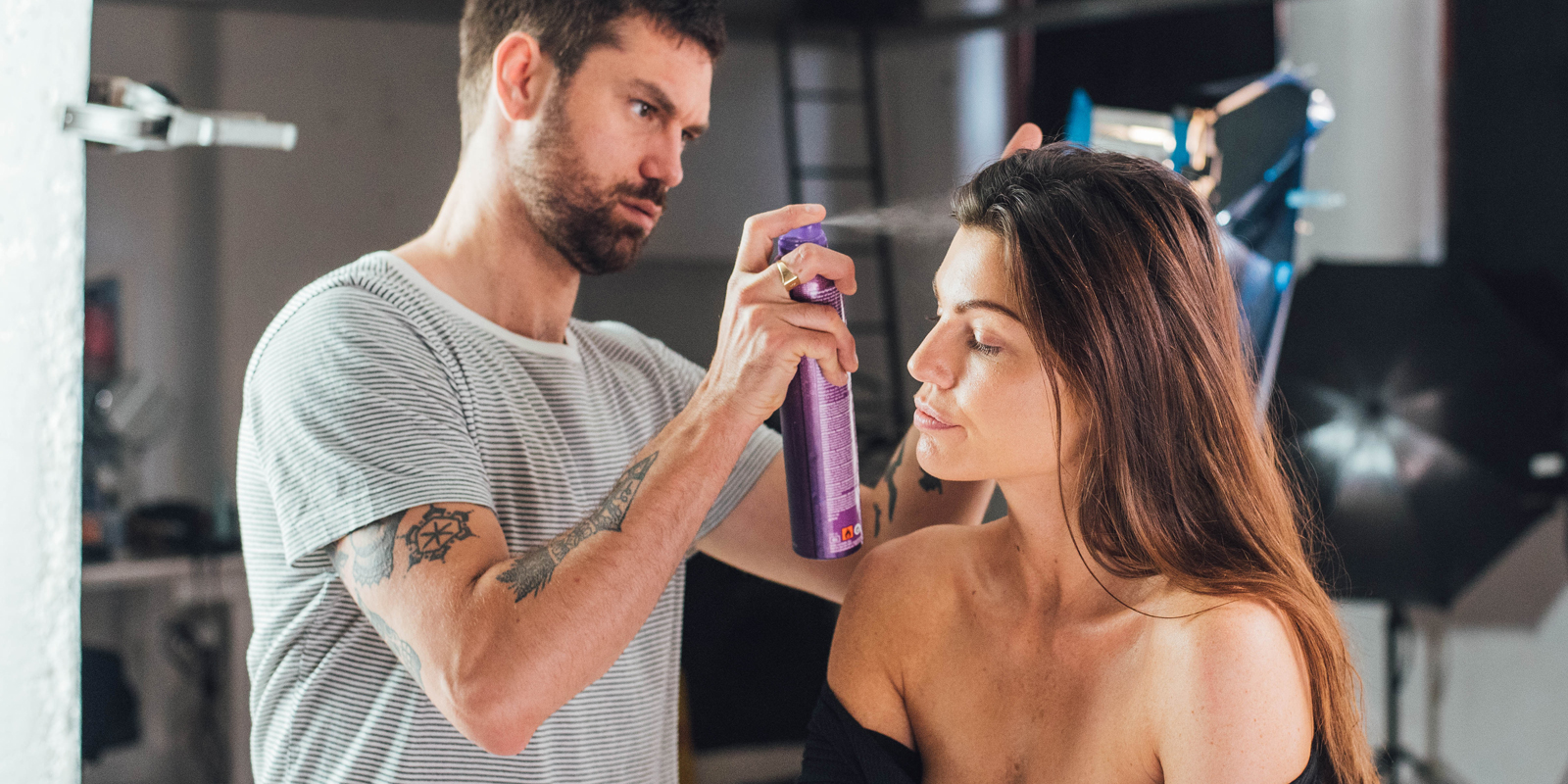 This is Josh's signature beachy look, created with Sachajuan Ocean Mist and Babyliss Pro Titanium Expression Curling Tongs. "This isn't an unnatural high-fashion hair look, it's for a fun, carefree LA girl who heads straight from the beach to the party" he says. "I've modernised it by waving random sections of hair in alternate directions, so really you get two textures, the loose curls and then the soft, natural wave, which gives it a more casual feel."
"I always start with a good canvas on the skin" says Lou, who massaged in Embryolisse Lait-Creme Concentre after a sweep of Resultime Micellar Water to wick away surface grime and residue, "the texture of the Embryolisse cream is perfect because it's thick enough to nourish dry skin, but also sheers out and sinks in really fast." Louise had a really natural glow so there was no need for an extensive skincare routine – instead Lou spent just a few moments rapidly massaging Mario Badescu Hyaluronic Acid Eye Cream into her eye area for an instant lifting effect.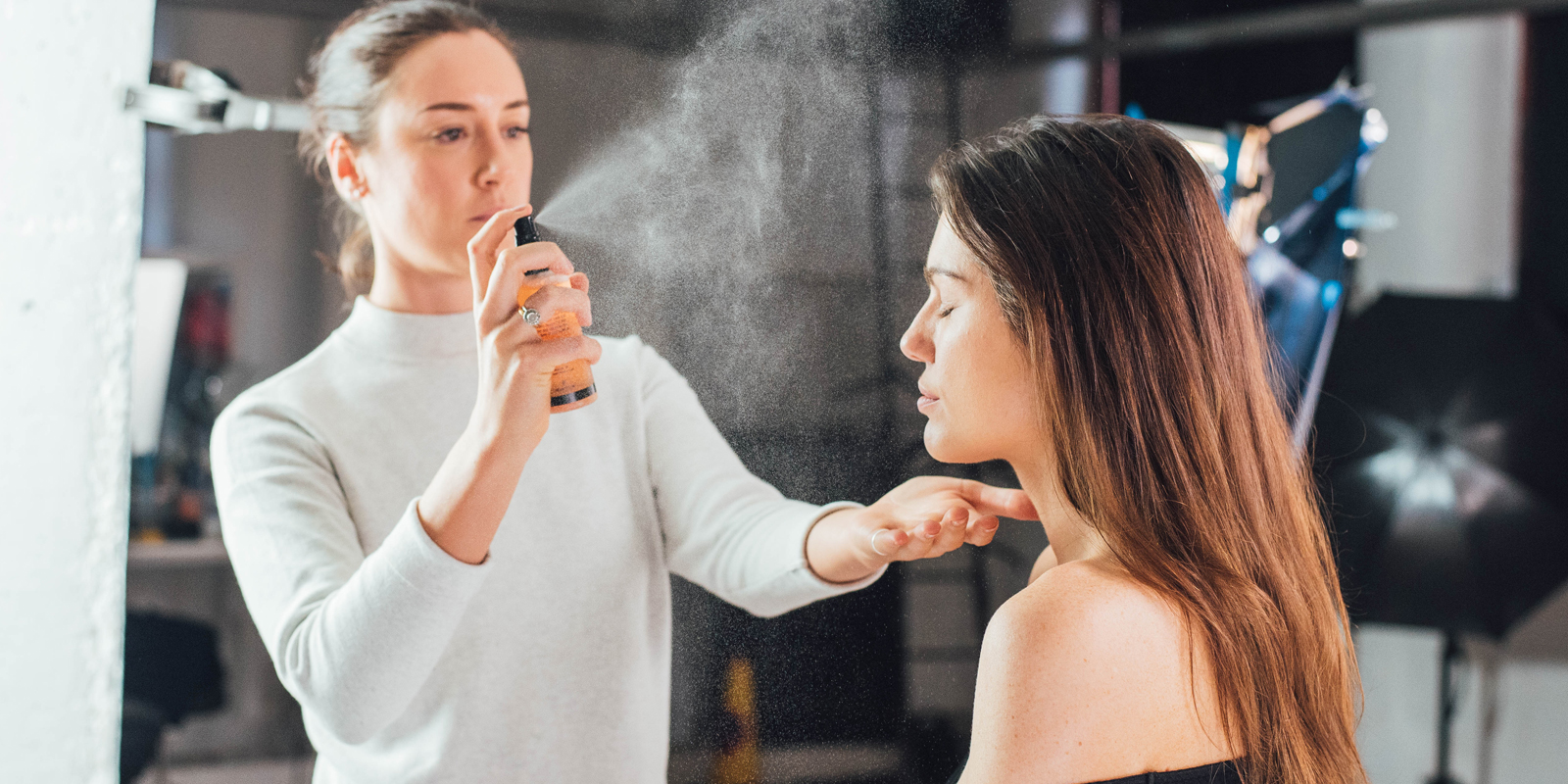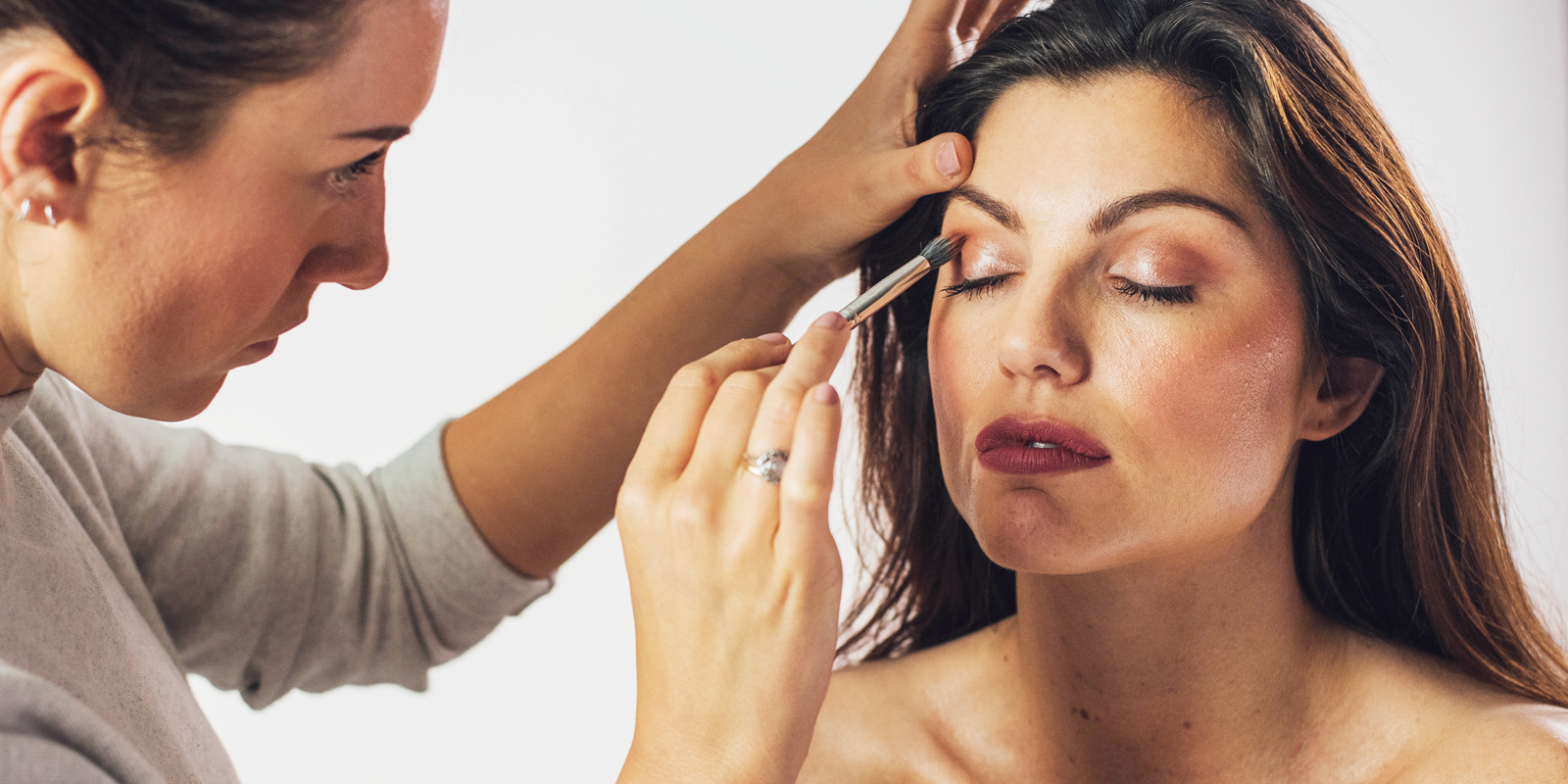 Her eyebrows were lightly filled with Anastasia Beverly Hills Brow Wiz. Lou curled her lashes with Kevyn Aucoin Eyelash Curler before coating them in Eye of Horus Goddess Mascara, concentrating on the root of the lash, and applied one coat of mascara to the bottom lashes. Wanting to keep her eyes clean and eyecatching, she opted for a single eyeshadow – Make Up Geek Eyeshadow in Cocoa Bear – and instead used the contour and highlight products, softly blended into her crease and patted onto her lid for extra definition.
Lou used Kevyn Aucoin Flesh Tone Lip Pencil in Medium to shape and define her lips, before trialling the two lip products. She started with LA Splash Lip Couture Waterproof Matte Lipstick in Latte Confession, a rich, dusky red. "I layered the product twice to intensify the colour," says Lou. For a more neutral look, Lou used Coloured Raine Matte Liquid Paint in Mars. Finally, she misted Gerard Slay All Day Setting Spray over Louise's face to set her makeup in a veil of refreshing peach scent.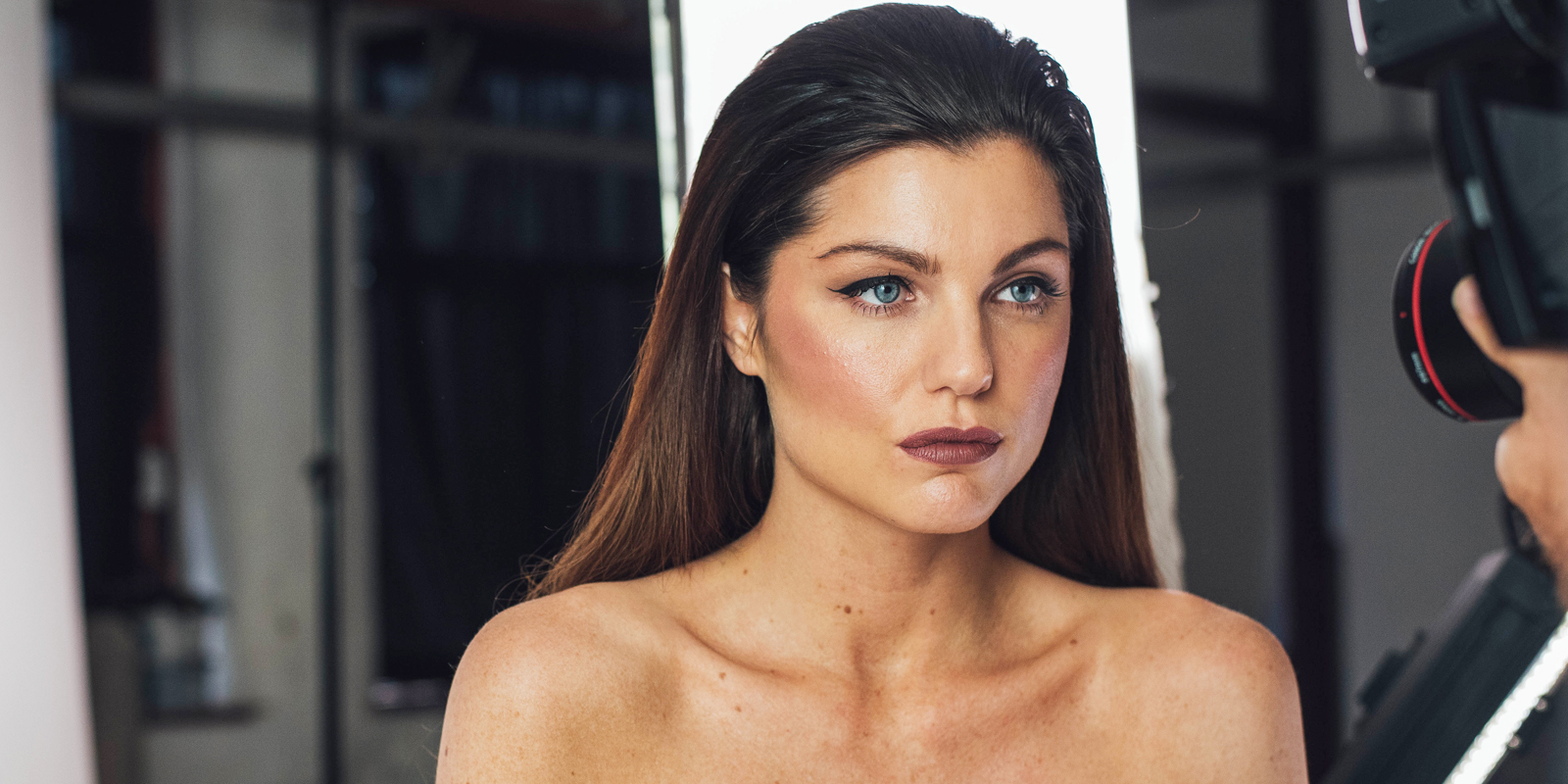 Taking inspiration from a city of blinding lights and palm trees, where beach life and party life collide in an eclectic display of colour and culture, the Miami look was all about providing a versatile take on glamour – sleek, glossy, and groomed, the chosen products effortlessly result in an iconic evening look.
Although the Miami look is a party look, it didn't make sense to do anything bold with hair, since it was all about the makeup, which is pretty strong on its own. The slicked back look is essentially two key products – Matrix Style Link Volume Booster, which Josh backcombed through the roots, and then Ouidad Texture Smoothing Frizz & Flyaway Fighter Spray to keep it sleek and smooth. "We wanted to have body even though the hair was pulled back," says Josh "the result is smart but casual, an important one to have in your arsenal."