When life feels out of control, there's something comforting about looking to the stars and planets for guidance and – lets face it – blaming them for our bad choices. Searches for horoscopes and signs of the zodiac are constantly increasing as more and more of us embrace astrology and want to find out what is written in the stars for us. We can also use astrology to help us in our beauty choices, and advise us on the products that will suit us best.
At BEAUTY BAY, we wanted to put the astrology trend to the test, and find out if we can really work out more about ourselves by looking at the way the planets are aligned. Three members of BEAUTY BAY staff challenged Instagram Astrologist, @StalkAlice to tell us about ourselves from our birth charts. Birth charts map out where all the planets were in their journey around the sun at the exact moment you were born. From this, astrologists can work out your personality traits: strengths; weaknesses; timings for big life events and loads more specific details about you. All we had to do was send Alice the date and time that we were born, as well as our birth city.
Here's what we found out… *SPOILER* We were shook.
Eden, Influencer Marketing Assistant and horoscope addict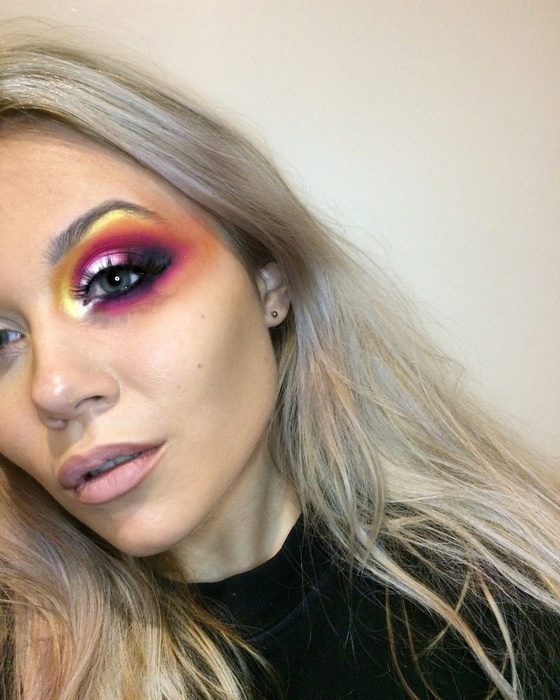 "I've always been super into horoscopes and I'm always the person in the office saying "Oh my god this is so accurate!", so when we got the chance to have our birth charts read, I was first in line. I can honestly say I've never read anything so accurate about my life from a total stranger! Alice gave insights about work such as 'The biggest part of your job is connecting and speaking with other people.' Working in influencer marketing, this is at the heart of what I do daily! The stars also told her I'm a very creative person: 'Having a 5th house North Node means this life is heavily focused on expressing your creativity…' which is something that's been central to my whole life (I even did an art degree at uni). This is also something I love putting into my makeup, playing with bright colours is my fave thing to do on a weekend or when I'm going out. My fave palettes to get creative with at the EYN Bright's palette – you can literally create any look with this! There were so many insights into my life that I'm going to keep to myself, as someone once told me its bad luck to read your horoscope out loud, but I highly recommend getting your birth chat read – whether you're a true believer or sceptic!"
Alex, Social Media Assistant and converted cynic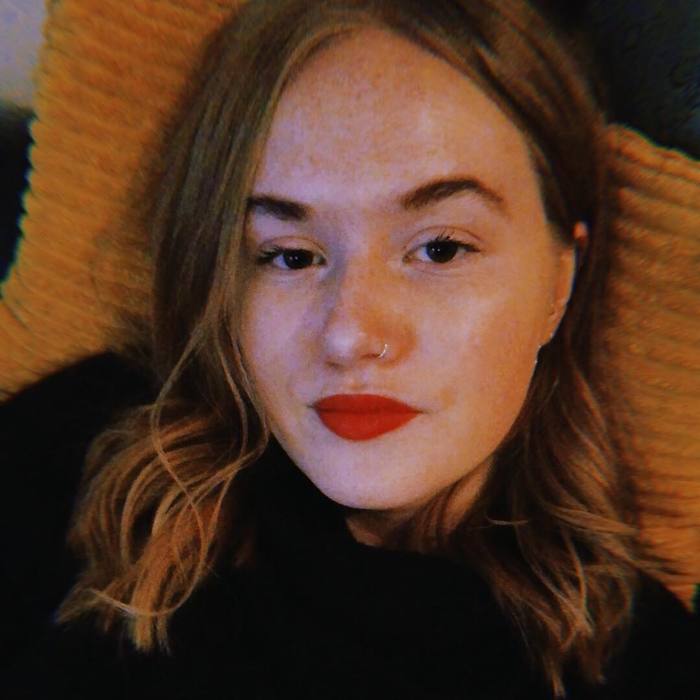 "Once a sceptic, I used to ignore the horoscope section in magazines and brush off any astrological predictions, preferring to believe that I am in full control of my life path. In recent years my mind has been opened to the way that the moon can affect your menstrual cycle and the position of the planets can change the way you feel (shout out to mercury in retrograde). When I asked my mum what time I was born because I was getting my birth chart read, she told me not to waste my time! But I can honestly say I am now fully convinced after reading Alice's notes. 'You probably prefer to wear all black or darker clothing, and your makeup isn't super extravagant but it does make a statement. You like a bold black eyeliner and a red lip,' I read while wearing my black dungarees and fave deep red lipstick… Now I feel like everyone should get their birth chart read as they can give a really clear insight about how you can overcome and work with some of the traits that you were born with. For example, my notes described how I can be strong with my opinions and my sense of self, and I could learn to be a little more sympathetic towards those who aren't as strong as me."
Grace, Beauty Editor and conflicted rational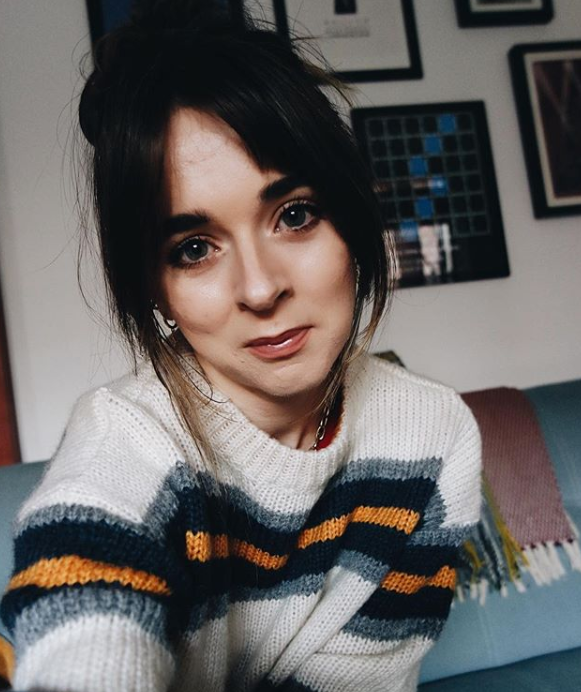 "While my rational side shouldn't believe in zodiac signs, I do identify as an Aquarian – empathic, stubborn, independent, and a lil' bit eccentric. I've always had an interest in astrology, but until now, have never taken it further beyond flicking to the horoscope pages in magazines (when no one else was watching!)… Reading my birth chart, however, was like hearing one of my closest friends give a full-on debrief into the intricacies of my personality – made even more surreal by the fact it was coming from a total stranger. Alice's reading of my birth chart picked up on things like my tendency to always think of the bigger picture, the fact I easily get stuck in my own head, and my constant desire to always find the solution to problems. It even called out my love of writing and visual communication – that justifies the time I spend on Instagram, right? As for beauty, the reading hit the nail on the head – 'you enjoy caring for your body and treating yourself to anything that's meditative' – I'm a self-confessed skincare addict so this couldn't be more accurate. Above all, reading my birth chart has weirdly given me more peace of mind and confidence in my personality – accepting that I am who I am, and understanding that I shouldn't/can't(!) change this."
If you want to find out more about astrology and birth chart readings (or even get your own!), you can follow Alice at @StalkAlice or check out her website stalkalice.com.