Ever wondered how to blowdry your hair the right way? The reason your hair looks (and feels) so good after a visit to the salon is because the pros have mastered exactly what works to execute a flawless blowdry – simply blasting hair with a dryer won't get you that salon-quality weightless movement and shine.
If you've ever attempted to replicate the polished finish and lustrous bounce of a salon blow-dry at home, you'll know that it's harder than it looks. That's right, it takes more than just a good hairdryer – movement, product application, brush technique, sectioning, and angles all come into play.
Before you get scared off, we turned to the pros to get the scoop on their top tips and how to apply them. Starting with…
Timing is key
The blowdry process starts from the moment you step out of the shower. Towel drying speeds up the drying process, but a vigorous towel rub will cause frizz and breakage to cuticles. Instead of creating friction, use a microfibre towel (more effective at absorption than a towel) to soak up and blot out excess moisture. Once hair is no longer dripping wet, use a wide-toothed comb to remove knots and tangles, then rough dry using your fingers (with your hairdryer on a low setting) until hair is about 75% dry. You don't need to be too precious because you're not trying to style at this point, instead take the opportunity to focus heat on your roots to add volume. The most important thing is to keep your hairdryer moving throughout– focussing it on one areas for too long will cause heat damage. A good quality hairdryer will shave minutes (and armwork) off your hair routine – stylist to the stars Gary Taylor, who regularly performs blowdrys on magazine shoots and TV sets, recommends the Parlux Advance Light Hairdryer for the optimal blowdry, "the whole of my team use it, it's lightweight and easy to control".
Choose the right brush
Medium or large round brushes with anti-static technology are best for styling hair. As a general rule, the longer your hair is, the wider the barrel of the brush needs to be, and according to Gary, the more sections you make, the longer the blowdry will last. "Too much hair on your brush can cause frizz and will make it harder to style, so divide it into small sections around 1-2 inches wide". Begin with the back sections, then the side panels, followed by the fringe, and finally the top and crown areas. To dry hair smoothly and create movement, wrap it around the brush and roll it back towards your scalp as you dry, creating tension by pulling it at a 45 degree angle to your head. Then for extra curl and volume, pull it in an upwards motion.
For optimal smoothness and ease of movement, Gary's go-tos are Head Jog's Gold Thermal Ceramic Brushes. Thanks to a mix of synthetic and boar bristles, these brushes glide through hair without snagging and leave hair silky smooth.
Use a nozzle
Gary recommends always using a nozzle to allow you to get the correct angle on hair – "it gives better direction of heat, resulting in a smoother blow dry and longer lasting finish". Start by concentrating heat on your roots and mid-shaft – position your drier around three inches away from hair and angle the nozzle down the hair shaft instead of directly on it (this will reduce flyways) for a flatter cuticle and smoother look. Use the nozzle to direct air over the bristles of your brush and move the heat from roots to ends to seal the cuticle. Shapely, voluminous styles demand a diffuser, so to enhance natural waves and curls or to add extra volume at the roots, flip your hair over and blast it with the diffuser on a low speed and high heat setting.
A beauty editor favourite, Parlux's Advance Light Diffuser isn't only lightweight but it cuts drying time in half by distributing heat more evenly for a faster drying experience.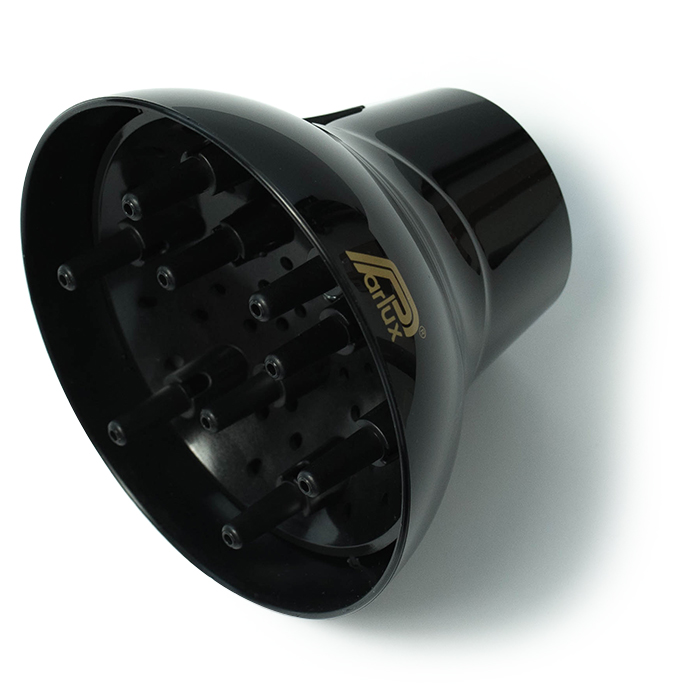 Let it set
Any hairstylist will tell you that while styles are made with hot air, they're set with cold air. Once your hair is fully dry, blast each section with the 'cool' setting on your hairdryer. This will help shape to last much longer and will also help to create more shine and prevent frizz and flyaways. If you struggle to keep volume in your hair, another useful trick is to pin up each section once it's done in order to maintain shape. Once it's cool, spritz through a lightweight hairspray then take out the pins and gently rake through with your fingers. Try not to overwork hair once it's finished, the more you fiddle with it, the faster the look will break down.
Hairsprays that turn your hair stiff and sticky are the last thing you want in your locks once they've reached buoyant, bouncy perfection. It's taken me years of testing, but I've finally found an alternative – Alterna Bamboo Smooth Kendi Dry Oil Micromist is rare for a hairspray in that it combines unbeatable hold with a touchably soft finish.
Use the right products
"Always use product", Gary says. "It's best to have a blow dry product and then a couple of finishing products, without these your hair simply will not last as long". As for the products themselves, the types you use, and when and where you use them makes more of a difference than you'd realise. In a typical blowdry arsenal you're likely to find most (if not all) of the below.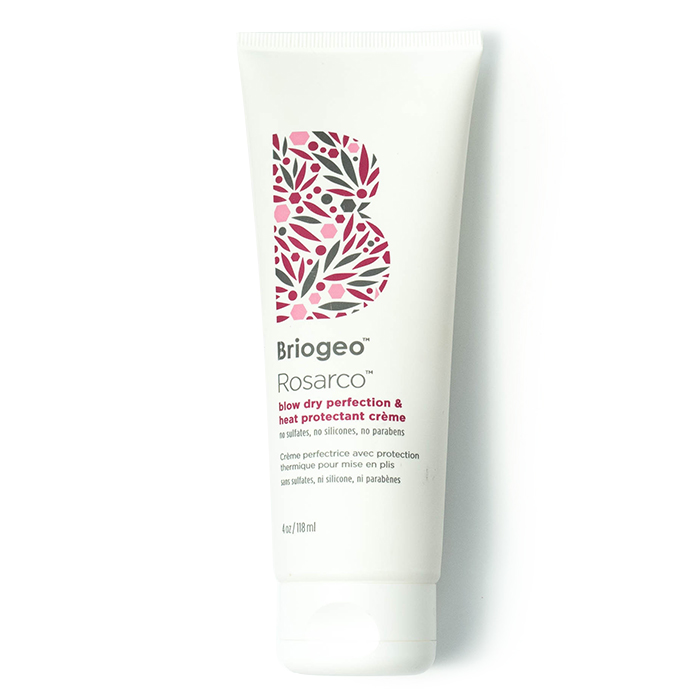 If you're going to use just one product then let it be a blowdry crème – specially formulated to protect hair from heat and styling damage, whilst at the same time working with your hairdryer to add shine and a smooth, soft texture to tresses. Briogeo's Blowdry Crème will lock in moisture to prevent heat damage and improve hair texture in the long-run, and works double-duty to add definition and hold.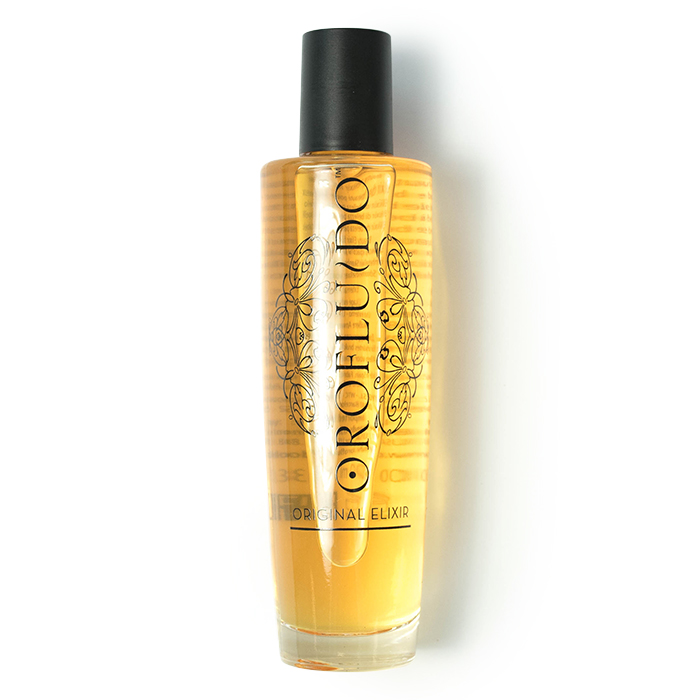 Once the blowdry is complete, use a lightweight oil at the ends to keep tips looking sleek and healthy. This is a foolproof way to prevent frizz, especially if you have fine hair and need a bit of volume. A veritable liquid gold for the hair, Orofluido's Hair Oil has a multi-oil complex that locks the cuticle, keeping the moisture in, and boosting shine.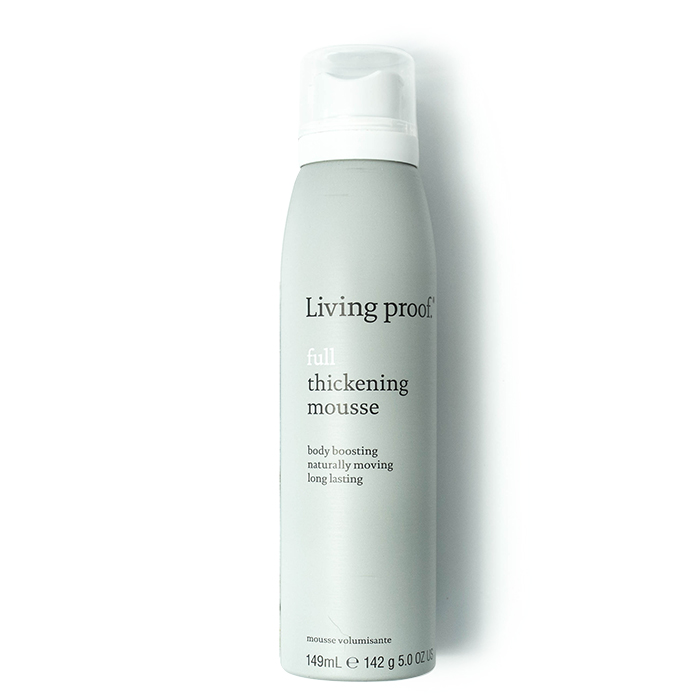 It might seem like the preserve of Eighties style icons, but every time I've been on a photoshoot there's been a canister within several feet. Pros cite it as the base for all hairstyles – for fullness, run a golf-ball sized amount through clean hair pre-blowdry. This will set your style and give lift to roots and movement to lengths. I particularly love Living Proof's Full Thickening Mousse, which uses patented thickening molecules to make hair look three times fuller.