Anyone who works in beauty will tell you that it's a fun, inspiring place, full of creative ideas (and the occasional free sample!), but exactly how do you break into the beauty industry? In a new series, we'll be chatting with Beauty Bay staff members to find out what their jobs involve and the paths they took to get where they are now.
From makeup artists and beauty editors to social media assistants, buyers, and web developers – these stories are proof that you can enter the beauty industry via any career path.
Meet Amy, Junior Designer.
What did you want to be when you were younger?
I went through lots of phases of what I wanted to be to be honest – I wanted to play guitar for a lot of it, but realized it's really not that easy to get into!
What attracted you to the beauty industry?
Its uniqueness I think, and I'm always amazed at what some people can create with makeup! Coming from a creative background, it's a good industry to be involved in.
What did you study and how did this guide you into your current role/how do you use the skills from your degree in your job?
At college I studied photography, media, and film studies, but I actually didn't get a degree! My way into Beauty Bay was slightly unconventional – I started out as an apprentice and learned a lot of what I know on the job! It was a great way to learn, I guess you could say I like throwing myself in the deep end.
What skills and experience do you need to become a designer?
You need to be creative, and a love of Photoshop is pretty essential. Aside from that I would say time management is key, to make sure all images are done on time and are ready to be uploaded!
What does your day-to-day job entail?
My job mainly involves retouching and editing the products images that you see on site!
What is the best part of your job?
I do enjoy being able to see all the products before they go live. As we work with all the products hands-on, it's nice to be able to get a good look at everything before everyone else! There are some days when I'll leave the office with an armful of swatches of products!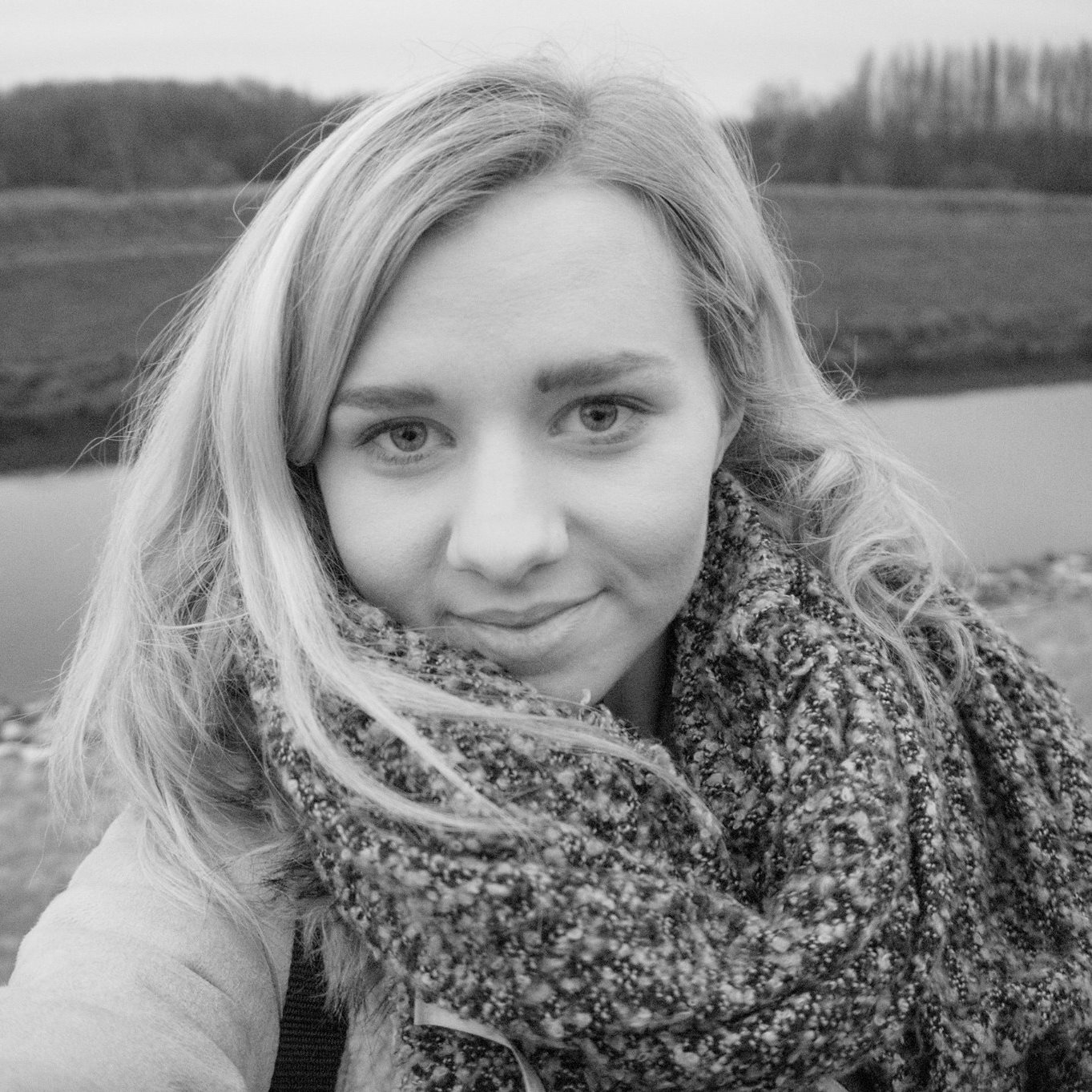 What are some common misconceptions people have about your job?
To be honest most of my family and friends don't really understand what I do – or they think it's easy! People probably just don't really realise how much work can go into the images that go on a website.
What advice would you give to someone wanting to start a career in your field?
Use Photoshop as much as you can! The more you do the better you get, and experience is key.
What's your favourite thing about working at Beauty Bay?
I have a lot of fun working at Beauty Bay – especially being a part of the creative team, There's never a dull moment, whether it be making rollercoaster Halloween costumes, or dealing with our never ending fish tank drama (long story).
What deskside essential is vital to you doing your job?
I'd definitely say my headphones! They can really help get you through when you've got a lot of work on – our office can be pretty loud at times and it makes it a lot easier to focus and get the images ready!
What's your favourite Beauty Bay product?
Yes to Blueberries Shampoo and Conditioner! They leave my hair really soft, they're also very natural, and best of all they're cruelty free.