Anyone who works in beauty will tell you that it's a fun, inspiring place, full of creative ideas (and the occasional free sample!), but exactly how do you break into the beauty industry? In a new series, we'll be chatting with Beauty Bay staff members to find out what their jobs involve and the paths they took to get where they are now.
From makeup artists and beauty editors to social media assistants, buyers, and web developers – these stories are proof that you can enter the beauty industry via any career path.
Meet Beth, Account Manager.
What did you want to be when you were younger?
An archaeologist! I used to watch Time Team religiously 😂
What attracted you to the beauty industry?
I love how fast-paced the industry is and the power that cosmetics have! I think it's incredible how you can become someone completely different once you have applied your makeup and can transform yourself into whoever you want to be. I also love how unafraid the new generation of makeup lovers are and their genuine need for knowledge on the latest trends and tutorials.
What did you study and how did this guide you into your current role/how do you use the skills from your degree in your job?
I studied Fashion Buying at Manchester Metropolitan University. The skill set I gained at university has developed throughout my career, building supplier/account relationships, trend analysis and negotiations. I use all these elements in my job day to day to secure new product launches, promotions and maintain relationships with current brands.
What path did your career take after graduation?
I started in the fashion industry straight away – I was very lucky to be offered my first buying admin job (for a fashion retailer) on the day I graduated. I worked my way up to Assistant Buyer in men's suits and tailoring, before making a big move down to Bath when I was offered a job with a men's streetwear clothing company and worked there for two years. However I missed the north so I moved back up to Manchester when I then came to Beauty Bay! I've now been in beauty buying for just over a year.
What does your day-to-day job entail?
I work with brands to secure any promotional, seasonal and exclusive content and products for influencers, and to ensure that new product launches to launch on Beauty Bay in line with the brand launch. Internally, I also work with other departments to secure support and activate launch plans – making sure that launches are supported by marketing activity and that the launch goes smoothly with the product arriving in our warehouse and going live on the website.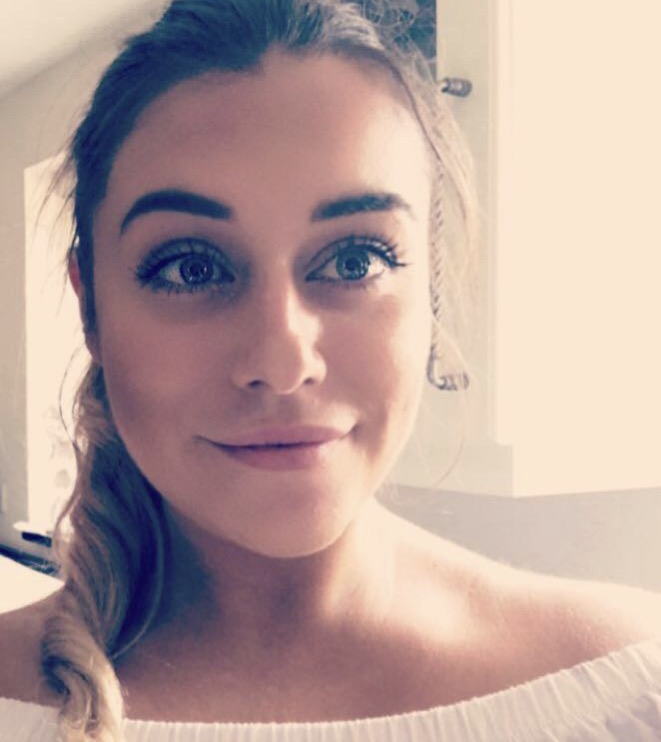 What skills and experience do you need to work in buying?
Strong negotiation skills, strong attention to detail, good organisation, the ability to prioritise your workload, and an ability to build and maintain both internal and external relationships. It's also super important to maintain trend knowledge so you can assess the strength of new brands and products.
What are common misconceptions people have about your job?
That the travel is glamorous!
What is the best part of your job?
The relationships I have developed with the brands I manage.
What has been the most surreal moment of your career so far?
When I was stopped in the Trafford Centre buy a group of girls who recognised the "B" Beauty Bay logo on my work lanyard and asked when the next Jeffree Star collection was due to launch.
What advice would you give to someone wanting to start a career in your field?
To really know the products and brands in the area you want to work in – and make sure you love it as you will be surrounded by it.
What's your favourite thing about working at Beauty Bay?
The fun atmosphere, the people and the samples….obviously!
What deskside essential is vital to you doing your job?
An EOS Lip Balm – they are a must-have when I feel a little stressed and also keep my lips super soft and smooth.
What's your favourite Beauty Bay product and why?
St Tropez Purity Mousse – it's just amazing, gives me the best tan and smells incredible.