Anyone who works in beauty will tell you that it's a fun, inspiring place, full of creative ideas (and the occasional free sample!), but exactly how do you break into the beauty industry? In a new series, we'll be chatting with Beauty Bay staff members to find out what their jobs involve and the paths they took to get where they are now.
From makeup artists and beauty editors to social media assistants, buyers, and web developers – these stories are proof that you can enter the beauty industry via any career path.
Meet Eden, Influencer Marketing Assistant.
What did you want to be when you were younger?
After I watched The September Issue (a documentary about Vogue), I thought I would work for a magazine or in the fashion industry. My mum was a fashion designer in her younger days so I would spend hours looking through her sketchbooks and drawing out my own designs.
What attracted you to the beauty industry?
I quickly realized my heart was in the beauty industry more so than with fashion – I love painting so I was naturally drawn to how creative you can be with beauty, and to the artistry side of makeup. I would create all kinds of looks in my bedroom with the makeup freebies from teen magazines – ah the good ol' days!
What did you study and how did this guide you into your current role/how do you use the skills from your degree in your job?
I studied Creative Advertising at Lincoln University, graduating in 2016. I loved my course and I feel it gave me the best foundations for creative problem solving and strategic thinking. These are skills I use in my job daily, and my course really helped me learn to think in different ways and go against the norm – this is essential in my job where there is so much content and we want to stand out from the crowd.
What path did your career take after graduation/school?
After I graduated I moved to London to pursue a career as a copywriter, which was the straightforward route that a lot of my coursemates took. But – long story short – it just wasn't for me. So I moved home to Manchester and got in touch with Beauty Bay through LinkedIn, asking for an internship – I was already a huge fan of Beauty Bay so when I got accepted I was so excited to start. After working as an intern for nine months I decided to travel the world, and I was lucky enough to interview for the full-time role when I returned – so here I am!
What skills and experience do you need to become an Influencer Marketing Assistant?
I'd say the skills you'd need to do my job is being personable, organized, creative and positive. You have to bring a good atmosphere every day to get the creatives juices flowing.
What does your day-to-day job entail?
I'm lucky enough that I love what I do every day – I talk to influencers about content and setting up new partnerships. I'm constantly discovering new upcoming influencers to work with and briefing content, and we always have influencers in our studio filming content – that's always a fun day.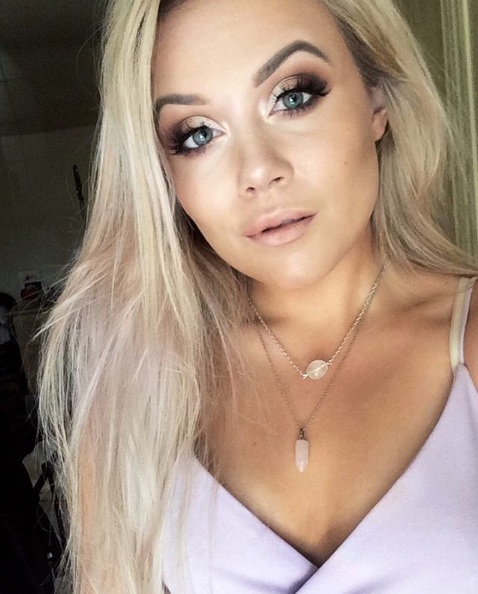 What are common misconceptions people have about your job?
Most of the time people have no idea what my job entails, and if they do they often think it's just sending out free products left right and center. They never realise how much planning, strategic thinking and negotiation actually goes into everything we do, and also how closely we measure the results.
What is the best part of your job?
Meeting influencers who I've followed for years and seeing them grow on their platform – I'm also the type of person who likes to be a part of a project from start to finish, so going from stumbling across an Instagram account to signing them up as an ambassador and seeing them flourish on our channels is one of my favourite parts of my job.
What has been the most surreal moment of your career so far?
I think joining as an intern and working incredibly hard, then going traveling and being able to come back permenantly was the standout moment I've had so far. I'm lucky that I've managed to have so many experiences and be in a job I love everyday.
What advice would you give to someone wanting to start a career in your field?
I am a huge advocate for internships and placements before starting a full time job – in total I racked up 5 internships spanning over a year and a half. I learnt so much from each one as they were all so different, and all this experience helped me gain the skills I need to do my day-to-day job. It also gives you the chance to test out different avenues and see what's right for you.
What's your favourite thing about working at Beauty Bay?
The people I work with are amazing and they make it a joy to come to work everyday, they're all so creative and talented it's a great atmosphere to be in – plus a free sample from time to time never hurts.
What deskside essential is vital to you doing your job?
I have a rollerball of essential oils on my desk for those stressful day when I need to get my head in the game!
What's your favourite Beauty Bay product?
I love the Juvia's Place Magic Palette, it's the perfect selection of super bright eyeshadows – my favourite palette ever! The LA Girl Pro Coverage Foundation is my go-to foundation because I always get compliments when I wear it, plus it's super affordable.