Anyone who works in beauty will tell you that it's a fun, inspiring place, full of creative ideas (and the occasional free sample!), but exactly how do you break into the beauty industry? In a new series, we'll be chatting with Beauty Bay staff members to find out what their jobs involve and the paths they took to get where they are now.
From makeup artists and beauty editors to social media assistants, buyers, and web developers – these stories are proof that you can enter the beauty industry via any career path.
Meet Jack, Senior PPC Marketing Executive.
What did you want to be when you were younger?
I actually wanted to be a carpenter like my grandad…turns out I'm doing possibly the furthest thing from that!
What attracted you to the beauty industry?
In all honesty, money and the job opportunity! I soon came to realise that the fast-paced nature of the industry was the ideal place for me to learn and adapt.
What did you study and how did this guide you into your current role/how do you use the skills from your degree in your job?
I studied Advertising & Brand Management, and to be honest there were no real elements of what I do now included in my course (but I think they've introduced something since). The main business and marketing principles were there, some of which I still use in my current role, however with what I do being quite a specific part of digital marketing the course didn't offer anything in terms of learning and developing in my sector at the time. However, I couldn't have got my first marketing job after I graduated without my degree and I wouldn't be at BEAUTY BAY without that job!
What path did your career take after graduation?
Randomly I worked in a theatre in the ticket office for about eight months (I was poor and needed to pay off my student lifestyle!). I then got a marketing assistant role at a small consulting firm, and this is where I was asked to take on the Pay Per Click (a.k.a. PPC) work for their clients. I did this for about a year and that's when BEAUTY BAY kidnapped me – I've been locked in the office for the last four years now. Obviously joking…. they let me out for my dinner! No, but in all seriousness, after a year on the consulting side of things I jumped at the opportunity to work at BEAUTY BAY, and I've been here for what will be my fourth year in November!
What skills and experience do you need to become a Senior PPC Marketing Executive?
I was trained by the Shaolin Monks, it's virtually impossible to make it this far…. Reality; A background in marketing and business is definitely needed to get you onto the ladder, not necessarily a degree but experience is always key! Working in PPC you need strong attention to detail, good analytical skills, patience (sometimes a lot of patience!), good work ethic, organisation and communication (mainly to explain things because nobody really knows what we do). Finally, if like me you're a little forgetful, the ability to make notes (and lots of them) is your most important weapon! To get to a senior level you probably need about 3-4 years of experience, which I've been lucky enough to get at BEAUTY BAY. The opportunity to work my way up from an assistant level to senior level has personally been a great achievement for me. I'm not going to lie, it's a lot of hard work, commitment and a lot of notepads, but it's all worth it in the end!
What does your day-to-day job entail?
It can really vary, we have to be quite flexible and adapt to what the business needs us to do at times, but a typical day would consist of looking at which of our adverts are working and which are not, then we can react to this to ensure we're performing at the highest level possible! The nature of the industry means that things can change very quickly so you have to be reactive to this and ready to problem-solve in certain situations.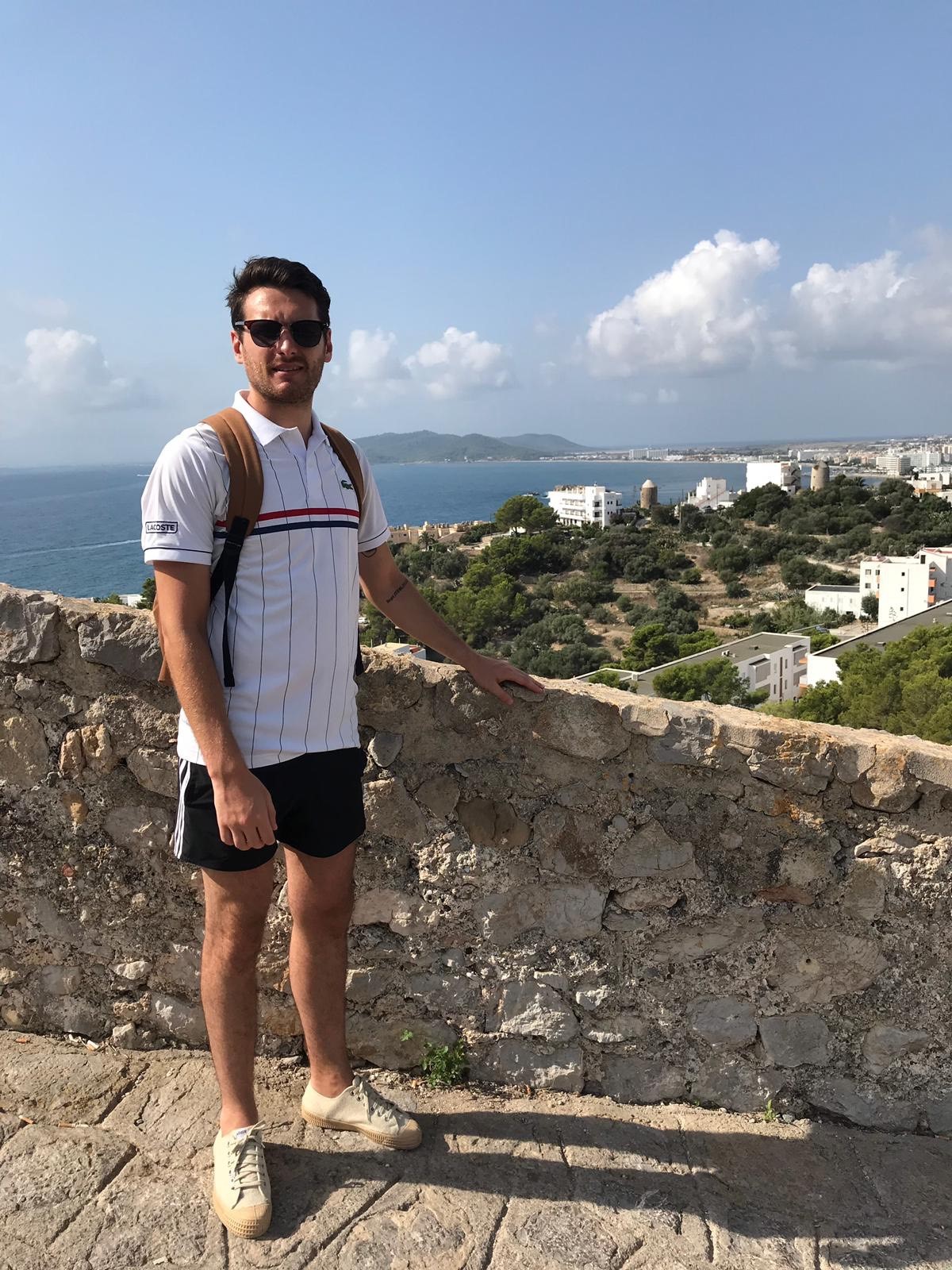 What are common misconceptions people have about your job?
I'd say 90% of the time people either have no idea what we do or are very confused by it! I've also had some of my friends, for some reason, think I write code to create the ads, to which I reply 'you mad…of course I do'… I definitely, definitely do not know how to code!
What is the best part of your job?
100% the people! It's obviously a great place to work, but any workplace wouldn't be what it is without the people and we've got some good ones! We get taken out on some really fun work events as well, e.g. Bongo's Bingo…if you know, you know!
What has been the most surreal moment of your career so far?
I mean the obvious thing that springs to mind would be winning a dance off when we got taken out for a work event one time, but I'll not mention that….
What advice would you give to someone wanting to start a career in your field?
What you put in you will eventually get back! Whether you've come from a degree background or straight into work. I've learned the key things that have helped me are; hard work, making a lot of notes(!), being as organised as possible (but do it in a way that works for you), and not being afraid to ask questions (all questions are good questions!), Also, if you do something wrong, take it as a learning (I will have 100% make every mistake in the book!) and finally, enjoy it!
What's your favourite thing about working at Beauty Bay?
As I mentioned earlier, the people make it – it's easy coming into work when you know you're going to have a laugh throughout the day (obviously whilst working extremely, extremely hard #multitasker).
What deskside essential is vital to you doing your job?
It's very boring, but, my notepad – I'm lost without it! Also, my cactus is vital to creating the team's zen – they all deny it, but I know they love it really!
What's your favourite Beauty Bay product and why?
The Mario Badescu Strawberry Face Scrub, this is 113g of Mario magic. I mean, it's obvious why…. because it "improves overall texture to the skin by revealing healthy, glowing skin while preventing blackheads"…..if you disagree, don't @ me! Actually all of my Beauty favourites are Mario Badescu products – he's my G!