Anyone who works in beauty will tell you that it's a fun, inspiring place, full of creative ideas (and the occasional free sample!), but exactly how do you break into the beauty industry? In a new series, we'll be chatting with Beauty Bay staff members to find out what their jobs involve and the paths they took to get where they are now.
From makeup artists and beauty editors to social media assistants, buyers, and web developers – these stories are proof that you can enter the beauty industry via any career path.
Meet Maddie, New Brand Manager.
What did you want to be when you were younger?
When I was younger I was desperate to be a dancer or a West End performer. It soon became clear that I was tone deaf and has no hope of a career on the stage…
What attracted you to the beauty industry?
I've always been interested in beauty. I've competed in beauty pageants since a young age (I'm actually a finalist for Miss Great Britain this year!) and I'm also training to be a makeup artist. As far as joining Beauty Bay is concerned, I had been a customer for years so when I was approached by the business to come in for an interview I was over the moon.
What did you study and how did this guide you into your current role/how do you use the skills from your degree in your job?
At university I studied Event Management, even though I didn't go directly into the event industry I definitely use some of the skills I learnt. Part of my degree was marketing and PR, so having a good understanding of this definitely helps in my role today. However the most important skills I need in my job are communication and the ability to identify exciting up and coming brands/products, which is something I learnt whilst working in hospitality and tourism.
What path did your career take after graduation?
After graduation I took a job at a company called Wowcher & Living Social and worked there for two years in the sales team. I learnt so much in these two years and made some fantastic friends, this role definitely helped me learn the art of relationship building and customer evaluation that is so important in my job today.
What skills and experience do you need to work in new business)?
To work in new business you don't really need a specific set of experience, all I'd say is that you need to be good with people, driven and interested in the business you are trying to work in. My favourite bit of my job is researching new trends and finding cool new brands to partner with.
What does your day-to-day job entail?
My day-to-day job is normally researching new brands, meeting with brands, and then a lot of product testing to make sure the brands we are bringing on are right for our customers.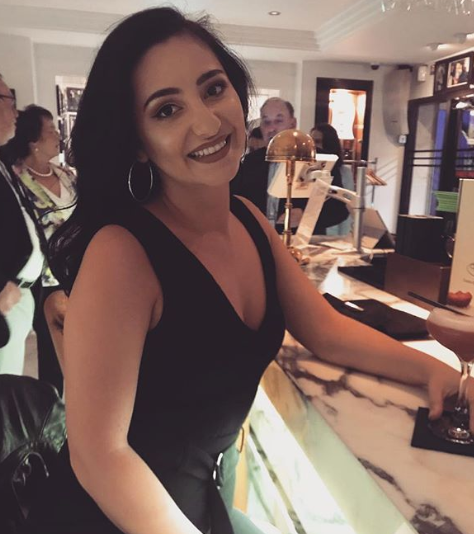 What are common misconceptions people have about your job?
I think that most people think that being a new business manager is the same as being a buyer, but buying is a lot more mathematical and new business is a lot more sales/relationship building.
What is the best part of your job?
The best part of my job is watching a big launch unravel. The journey between the initial call to a brand to its actual launch day could take months, so it's really rewarding when you see all the content come to life and the brand start to sell onsite.
What has been the most surreal moment of your career so far?
Travelling is an amazing part of my job, I get to spend a lot of time in the US which is amazing. I have to say meeting Jeffree Starr for the first time was very surreal, I've always been a fan of his so to meet him in person and be involved in his exciting new launches is really cool.
What advice would you give to someone wanting to start a career in your field?
Be confident and learn as much about the industry as you can. If you're an expert in your field and your peers respect you, you're more likely to get where you want to go.
What's your favourite thing about working at Beauty Bay?
My favourite thing about working at Beauty Bay has to be the people, we have a really amazing inspiring team here and it's great to work in a company that is constantly evolving and developing. I also love being "in the know" in the beauty industry, it's so exciting when finding out about up and coming brands or trends.
What deskside essential is vital to you doing your job?
A list pad and some lip balm. I have to have a list pad on my desk so that I don't forget anything and lip balm is just my favourite product. I'm always talking so this is a must!
What's your favourite Beauty Bay product and why?
My favourite Beauty Bay product is Ivybears Hair Vitamins – I'm obsessed. I've always had long hair but since taking these my hair is so much thicker, longer and stronger.