Anyone who works in beauty will tell you that it's a fun, inspiring place, full of creative ideas (and the occasional free sample!), but exactly how do you break into the beauty industry? In a new series, we'll be chatting with Beauty Bay staff members to find out what their jobs involve and the paths they took to get where they are now.
From makeup artists and beauty editors to social media assistants, buyers, and web developers – these stories are proof that you can enter the beauty industry via any career path.
Meet Michelle, Own Brand Product Manager.
What did you want to be when you were younger?
All through school I wanted to be a primary school teacher. When I was little I used to line all my dolls and teddies up and teach them what I'd learnt at school that day. However, during my work experience week at secondary school, I was soon put off that idea. I've always been interested in fashion so I decided to pursue a career in that industry instead; focusing on the buying side of the industry when I was repeatedly told that I couldn't draw ☹
What attracted you to the beauty industry?
I have a confession to make! Before working at Beauty Bay the Beauty Industry wasn't something I was overly interested in, I'd always pick a new pair of shoes over a new lipstick… It only took a few weeks of working at Beauty Bay to switch my passion for fashion into beauty. It's so much more expressive and has recently become just as fast-paced as the fashion industry. Now I can't think of any other industry I'd rather be in and I'll always pick a new eyeshadow palette or the next big skincare trend over clothes and shoes.
What did you study and how did this guide you into your current role/how do you use the skills from your degree in your job?
I studied International Fashion Marketing at Manchester Metropolitan University – deciding to stay close to my hometown. A lot of the skills I learnt at uni were very much fashion focused and how best to market a product; these skills are transferable to pretty much any product range. Studying trends and how they influencer customer buying traits has also helped especially as I've progressed into our Own Brand department as a Product Manger to recognise key trends and use these as inspiration to create commercial product. There were also a lot of finance modules as part of my course – the mathematical skills I learnt as part of these lectures and exams have really proved to be valuable as I need to be able to calculate costings and profit margins on the spot in meetings and ensure each project is financially viable for the company.
What path did your career take after graduation/school?
Surprisingly the beauty industry is something I was luckily enough to fall into pretty much straight after graduating. I was applying all over for buying admin positions and was extremely lucky to be offered the position at Beauty Bay. Starting originally as a Buying Admin Assistant almost 8 years ago, I worked my way up in the Buying Team to Junior Buyer, looking after some of our top brands and sourcing new brands for the website. When the company decided to begin working on our own range of products I jumped at the chance to be part of this exciting new venture and have adapted the skills I developed on the branded side of the business to the newly formed Own Brand team.
What skills and experience do you need to work in the Own Brand team?
A creative flair is a must; although I'm definitely not a designer, I need to be able to 'think outside of the box' and see past the no frills factory samples. Negotiation skills are also a necessity as you need to negotiate pricing to achieve the best profit margins. You also need to be able to manage your time efficiently and think ahead as you have to manage several product projects at once and ensure everything is on track to meet the planned launch dates. A passion for beauty and makeup is essential; you need to evaluate loads of different formulas and pick the best one that you know customers will love and want to rave about.
What does your day-to-day job entail?
It sounds cliché but every day really is different. One day I could be researching new trends and creating new product briefs to hit that trend; other days I'm testing new formulas from factories and picking the best shades and thinking up imaginative product and shade names. Other days I could be chasing factories for production deadlines and negotiating the best price or even travelling to visit trade shows or factories to source new product manufacturers; needless to say no day is ever boring…
What are common misconceptions people have about your job?
Like Grace our Beauty Editor said in her interview, one very comment misconception is that I spend all day 'playing with makeup' – granted I do spend a lot of the working week covered in colourful swatches all over my arms and I do test a lot of new products, but a fair share of my time is spent chasing up emails to factories to ensure deadlines are met and working on new product briefs.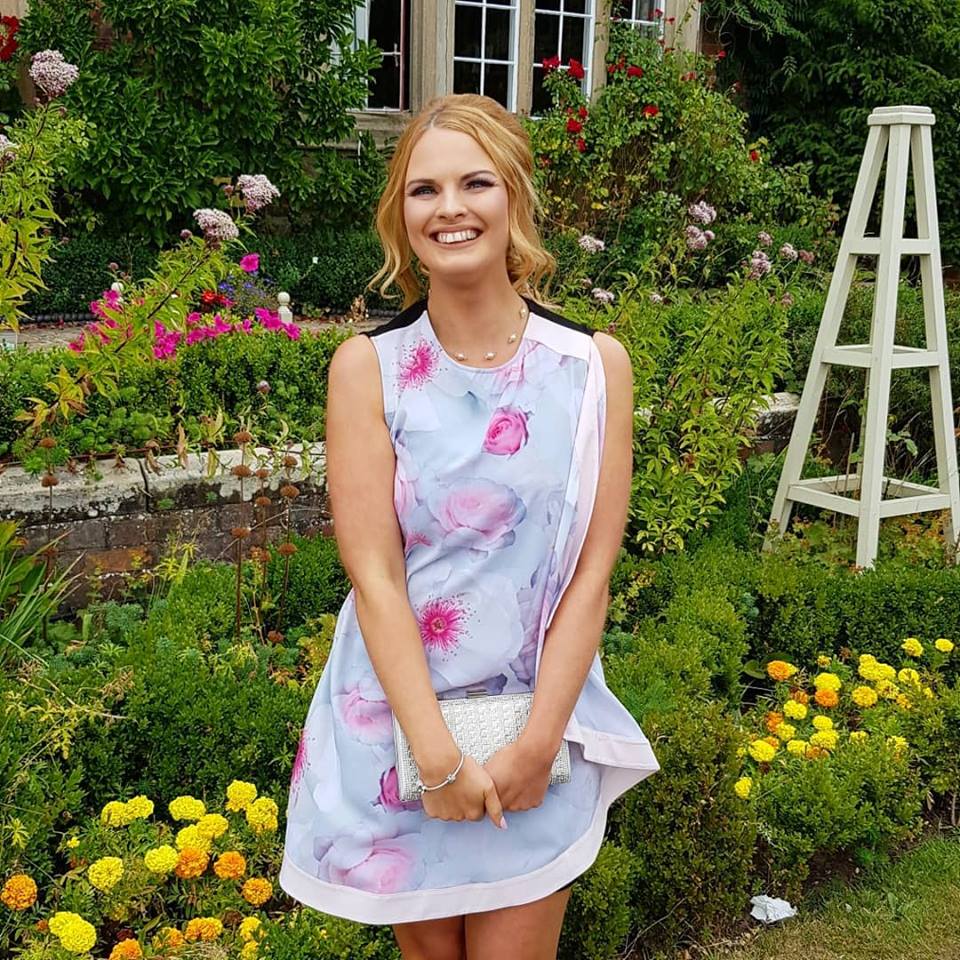 What is the best part of your job?
Seeing my ideas become reality has to be one of the best feelings ever – especially when you've been working a long time on getting a project right. I've always loved trying new things (food, travel etc) so being able to try new beauty products and reworking them to fit the Beauty Bay's customer's needs is an excellent way to spend my working week.
What has been the most surreal moment of your career so far?
Wow! Great question…Having worked in the industry so long there has been so many…I think one of the most recent ones has to be visiting different factories in China and actually seeing how eyeshadow is made.
What advice would you give to someone wanting to start a career in your field?
My grandparents always told me that to get to where you want to go you have to work hard and believe in yourself. This is the best advice I've ever been given. I was very lucky to land in a job I love, with a company I love working for, but it is a very competitive industry to get into. It's gained momentous popularity over the last few years especially with the rise of Instagram and You Tubers, but still the best advice I'd give is to keep working hard and be persistent. Write all your ideas down and don't be afraid to stand out.
What's your favourite thing about working at Beauty Bay?
As I joined almost 8 years ago I've seen the company grow from just a small team to the immensely successful business we all see and love today. It's been so exciting to be a fundamental part of that growth. It's inspiring to be working for a company that's not afraid to dream big and take the risks needed to make their dreams a reality. Testing new product samples is also a bonus too!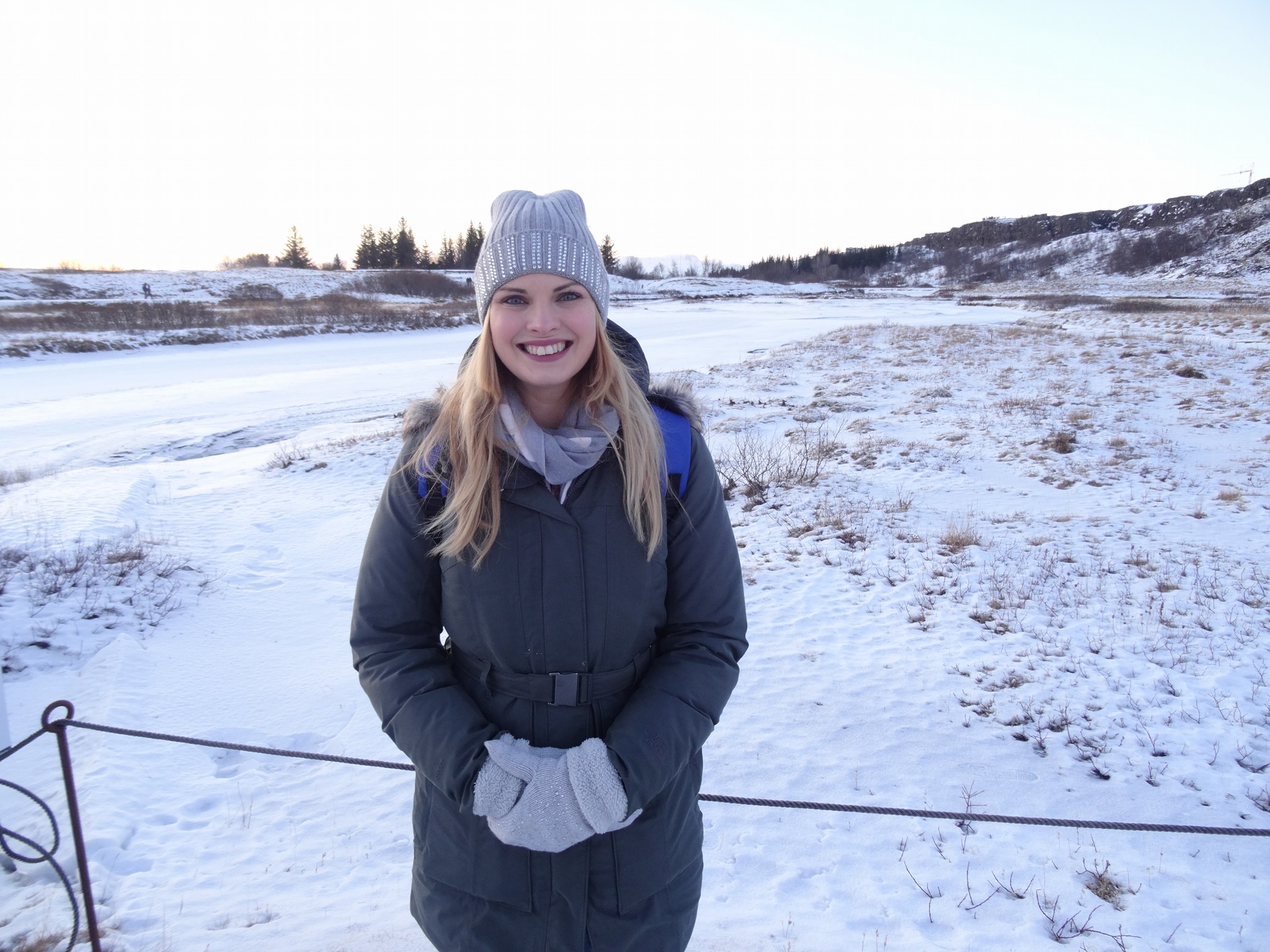 What deskside essential is vital to you doing your job?
It's a running joke in the office that if you need a baby wipe then you should visit my desk. Even my husband thinks my new perfume is Eau de Baby Wipe! Sticky labels for labelling up samples is also a must along with fruit infused water and a chocolate bar (or two).
What's your favourite Beauty Bay product?
This is a difficult question – there are soo many!!! Without being cliché and saying one of our Colour Theory palettes (Origin is my fave if you're interested!) I'd have to say Alpha H's Liquid Gold for skincare (a true miracle worker) and Stila's One Step Correct primer – good enough to wear without a foundation! I've also just discovered Bondi Sand's Self Tanning Foam – no more pasty skin or patchy tan for me!
What has the process of creating Beauty Bay's own brand involved?
Lots of research! From researching what products to launch and how we can take staple products (such as eyeshadow) and make them stand out against other brands to finding the best factories to work with. Also lots of swatching, sample testing and thinking creatively.
What has been the most challenging part?
There are some amazing products already out there and we already work with some of the industries best beauty brands so trying to create something that is going to really stand out and break the mould is already going to be challenging but who doesn't love a good challenge?! If something doesn't challenge you and make you think outside the box then what's the point?
What has been your favourite part of the process?
Seeing my ideas come to life! The sourcing trips and factory visits are also really interesting as we're working with factories in various countries getting to experience different cultures and seeing the full manufacturing process of cosmetics is so exciting to see.
What is your favourite own brand product and why?
It's currently in production so watch this space! All I can say is it's like nothing I've ever tried before!