Anyone who works in beauty will tell you that it's a fun, inspiring place, full of creative ideas (and the occasional free sample!), but exactly how do you break into the beauty industry? In a new series, we'll be chatting with Beauty Bay staff members to find out what their jobs involve and the paths they took to get where they are now.
From makeup artists and beauty editors to social media assistants, buyers, and web developers – these stories are proof that you can enter the beauty industry via any career path.
Meet Sarah, Events & Experiential Marketing Exec.
What did you want to be when you were younger?
There were only ever two jobs I flitted between – a teacher or a journalist. I found a more creative side when I went to high school, and started choosing subjects like Textiles and Graphic Design, so both the 'dream' jobs went out the window at that point I guess!
What attracted you to the beauty industry?
In my teens I always saw myself ending up in the fashion industry, but when I started my first job in beauty, I quickly realised I much preferred the way of the beauty world much more than the fashion one! It's such an exciting industry to be in, a new trend or influencer pops up literally every day and it's super fun trying to keep up with it all!
What did you study and how did this guide you into your current role/how do you use the skills from your degree in your job?
I did a degree in Fashion Communication and Promotion at Nottingham Trent University. It was a really broad course and we covered everything from marketing, styling, graphic design and trend analysis. I loved every minute of it, and even though it was centred around fashion, we were given the freedom to apply everything we learnt to any other industry (I actually wrote my dissertation about marketing gin!) I definitely still use loads of the creative processes we were taught at uni now.
What path did your career take after graduation?
I had a little break from studying/working after I graduated – I went and volunteered in Uganda for a while, and then did some more travelling around India and S.E. Asia. A lot of my friends from uni went straight into jobs but I'm so glad I got to see some of the world before I got into a 9-5! My first 'career' job was as a Marketing Assistant for a wholesaler selling perfumes, and then I moved over to BEAUTY BAY. There wasn't really an events team here when I started, and I'd found a love for events after having a little taste at my previous job, so I kinda just made it part of my job, and the rest is history I guess!
What skills and experience do you need to run events?
You definitely need to be organised – planning four events at the same time can get pretty overwhelming if you don't keep on top of it all! It may sound like a glamorous job (throwing parties) but believe me, there's spreadsheets/roadmaps/budgets galore behind every successful event! And patience too – the world of events is so unpredictable and things can always change last minute, so having the patience to deal with that happening is definitely part of my job!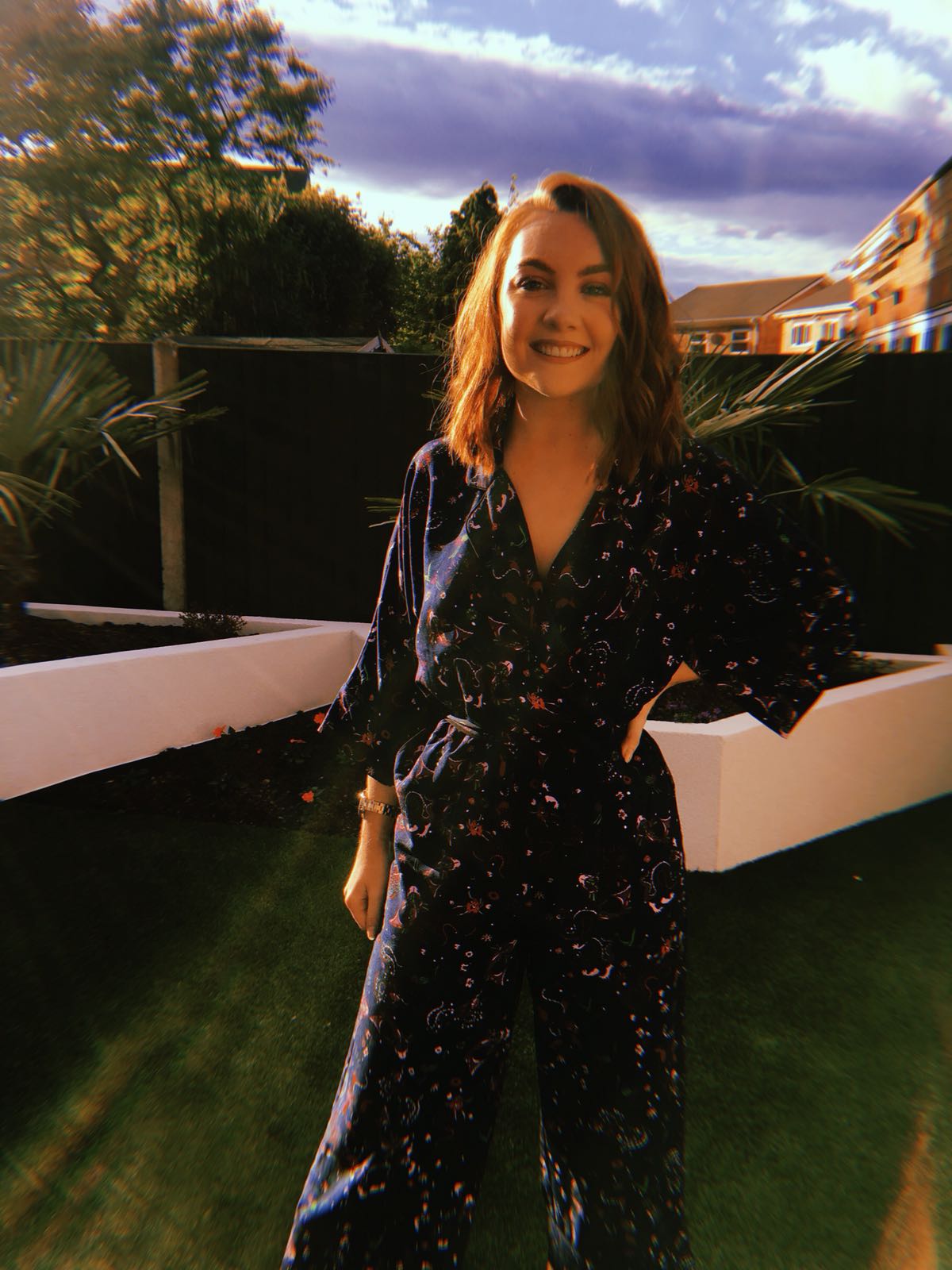 What does your day-to-day job entail?
Every event I plan is totally different to the last, so my to-do list never looks the same two days in a row. I could be searching for venues, planning the layout of a meet and greet, or deciding what products to put in goody bags for our customers. And then as we near to events, I'll be at the venues setting up the space to make it as fun and 'instagrammable' as possible for all the guests! I also get to plan any internal events we do for staff (I organised a launch party for the Lunar Beauty Life's a Drag palette with a surprise guest drag queen in our office – the looks on our directors' faces were priceless!)
What are common misconceptions people have about your job?
That planning events is just booking a room and turning up! Some events we run are almost a year in the planning, and every little detail has to be thought about – from health and safety to colour schemes to what food an influencer might want for their lunch while at one of our events!
What is the best part of your job?
The amazing feeling when an event all comes together as it should, and I see customers and influencers having a great time at a BEAUTY BAY event. It makes all the hard work, stressing and planning totally worthwhile!
What has been the most surreal moment of your career so far?
Spending a week with Jeffree Star and Manny MUA on their meet and greet roadshow with us last year – it was my very first event and it was a whirlwind to say the least!
What advice would you give to someone wanting to start a career in your field?
I've learnt that you can't study how to run a successful event. There's loads of stuff I learnt during my degree that help me in my job, but just experiencing as many events as you can will stand you in good stead for sure. Attend as many meet and greets/pop-up shops/parties as you can and think about what you love about them and what you would do differently. It's always great to have examples to refer back to and draw inspo from!
What's your favourite thing about working at Beauty Bay?
It's a fast-paced business with such a positive environment to work in, and it gave me the freedom to evolve my job into one that was just perfect for me.
What deskside essential is vital to you doing your job?
Number one is definitely water. I drink about three litres a day to keep myself going (I don't drink coffee so that's the next best thing for me!) Other things I can't live without on my desk are a nail file, and my Dr. Lipp Nipple Balm.
What's your favourite Beauty Bay product and why?
I got a Makeup Geek Travel Vault Palette from our masterclass event with Marlena Stell, and I've not used any other shadows since. I've filled the vault with my nine staple colours, and I use it everyday.