Anyone who works in beauty will tell you that it's a fun, inspiring place, full of creative ideas (and the occasional free sample!), but exactly how do you break into the beauty industry? In this series, we'll be chatting with beauty industry insiders to find out what their jobs involve and the paths they took to get where they are now.
From makeup artists and beauty editors to social media assistants, brand founders, and web developers – these stories are proof that you can enter the beauty industry via any career path.
Meet Sophie, Product Development Manager at BEAUTY BAY.
What did you want to be when you were younger?
So many things! When I was a teenager, I considered studying medicine. I knew I'd enjoy the academic side of it, but I'd only have wanted to be a surgeon and the responsibility that comes with it freaked me out a little. I am still really interested in physiology and biochemistry though and I want to learn more about dermatology too. For a while I also considered becoming a pharmacist and then I moved onto "perfumer-who-lives-in-the-south-of-France". When I was really small though I wanted to be a judge haha because I liked having the final say on things… or a spy (which I still like the sound of). I also loved making "potions", aka a mess, from mixing beauty products I'd find around the house. A kid's version of product development, I guess.
What attracted you to the beauty industry?
I love how products can make you feel. Having self-confidence without makeup is so important but something happens when you find a perfect lipstick or foundation that makes you feel amazing. I have staple products that I've found after many years of testing and I've always liked the idea of creating products that somebody relies on, trusts and tells their friends/family about. Even though it's a fast-paced and competitive industry which is worth a lot of money, it would be lost without creativity, innovation and fun. Those are the bits I enjoy the most.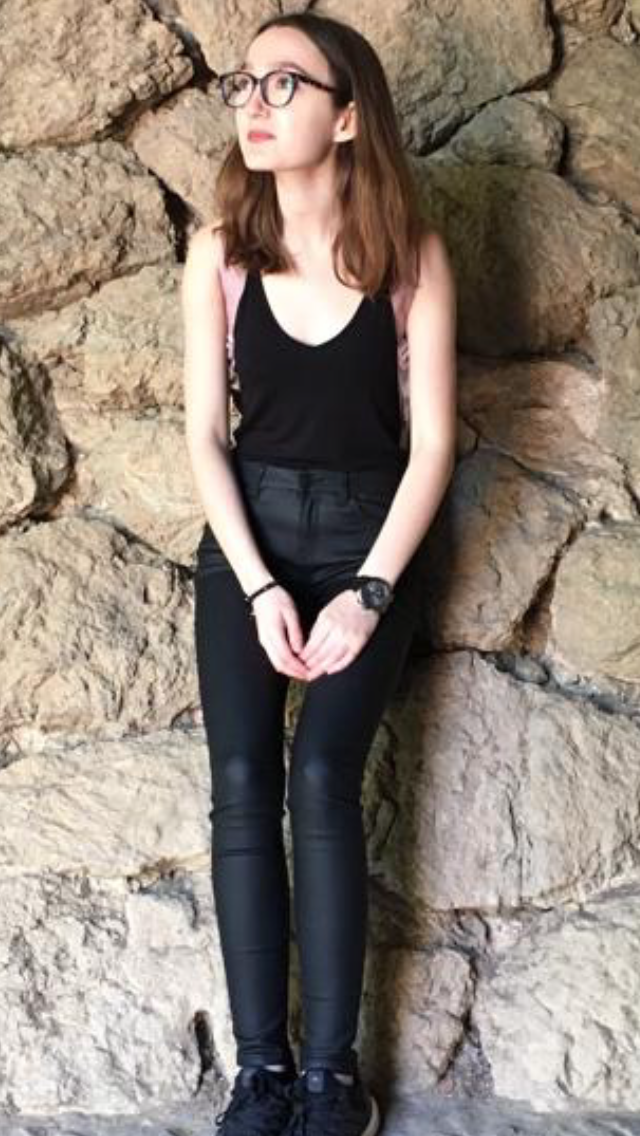 What did you study and how did this guide your current role/how do you use the skills from your degree in your job?
I studied Chemistry at university and at the time I wouldn't have thought it would lead me to the beauty industry but actually it makes total sense. I love science and testing out and finding amazing new beauty products. Skincare has always been my favourite type of beauty product to research and shop, and I like being geeky reading around the ingredients too – looking at their chemistry to understand why they work. I always look at a product's full ingredient list to check I know what all of the ingredients do. At uni I went to a talk from the Society of Cosmetic Scientists where I was introduced to the job role of a formulation chemist and from there, I knew that's what I wanted to pursue. I spent my placement year formulating products at a raw material supplier for the cosmetics industry and I loved it! I went back to uni for my master's year which I really enjoyed but I was excited to get back to the cosmetic/beauty world after graduation. You need to be good at research, have strong attention to detail, and be able to manage a large workload in my job. Keeping on top of studying while juggling lots of experiments and lab reports at uni definitely prepared me for that.
What path did your career take after graduation?
I went straight into cosmetic product development after uni. I'm grateful that I found the industry that I loved quite quickly! I always liked the idea of a PhD, but I decided I should do a different type of further study, alongside my job. I'm currently doing a Cosmetic Science diploma with the Society of Cosmetic Scientists which covers aspects of my degree and my job. It's cool seeing the two worlds coming together.
What skills and experience do you need to succeed as a Product Development Manager?
Having a science background definitely helps but it's not essential – a love for beauty products is the main thing. Staying up to date with trends and new product launches is extremely important. You need to be able to multitask and switch between multiple projects very quickly. Persistence and flexibility go a long way as it can often take longer than you expect to create the perfect formula, or projects can be put on hold or sometimes even take a completely different route. You work with so many different teams including design/creative, merchandising, regulatory compliance, brand and marketing, as well as all of your suppliers – so organisation, communication and collaboration are key. Having a strong understanding of cosmetic regulation and compliance massively helps too, but that comes with time.
What does your day-to-day entail?
It varies a lot everyday, but the one constant is that my desk always starts off tidy but within a few minutes there are products and baby wipes everywhere! Most days myself or my team receive samples from our factories which is always really exciting. I check in with the suppliers we work with, provide feedback on formulas that are in development, catch up with our creative team on packaging concepts or collection themes, research ingredients and develop propositions for upcoming products. I also like to spend some time regrouping on where all my projects are up to so I don't miss anything and can make sure things are being prioritised correctly.
What are some common misconceptions people have about your job?
That I play with makeup all day. There's a lot more to it than that! Keeping projects moving is a hugely important part of the job so although I do a lot of swatching and product testing, it's followed by sourcing suppliers, as well as mapping out timings and financials.
What is the best part of your job?
As well as all the serious stuff, I have so much fun with my team and I love seeing the excitement from everyone when new samples arrive, and the office get to test them out. Seeing a product come to life is also something I love. When you first see a formula it is in simple, lab packaging so it's amazing to see all the packaging designs that have lived on a screen for weeks/months turn into something tangible.
What has been the most surreal moment of your career so far?
I don't think I've had an "omg I can't believe this" moment yet because there are still so many big things I want to do and achieve so I'm always thinking about those.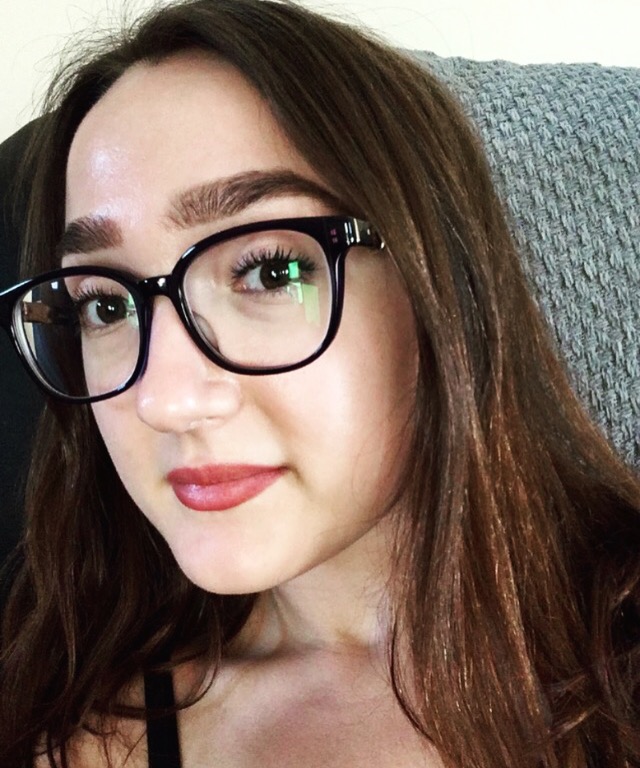 What advice would you give to someone wanting to go into product development?
Do lots of research – whether that be looking into cosmetic science courses, reading about cosmetic product development online, or keeping up with trends. I enjoy watching/reading interviews with brand owners who explain how they started their company and what led to their success. Some huge brands literally started in people's kitchens or the founders had no science background, just an idea, a love of beauty, and they were prepared for lots of hard work. If you're excited by their stories and want to be a part of something like that then it's definitely worth looking into this career path. If you have a genuine love for beauty products and are excited about creating your own, it'll shine through in any job application/interview.
What deskside essentials are vital to you doing your job?
Notebooks, Post-Its, water, a couple of lip balms/lipsticks, baby wipes and scissors (to get into parcels from our factories).
What's your top piece of beauty advice?
Be kind to your skin. The time and effort of finding products that work for your skin and building up a routine is so worth it.