Anyone who works in beauty will tell you that it's a fun, inspiring place, full of creative ideas (and the occasional free sample!), but exactly how do you break into the beauty industry? In this series, we'll be chatting with beauty industry insiders to find out what their jobs involve and the paths they took to get where they are now.
From makeup artists and beauty editors to social media assistants, buyers, and web developers – these stories are proof that you can enter the beauty industry via any career path.
Meet Lucy, up-and-coming Insta-star and BEAUTY BAY's resident in-house MUA (also known as @hartyyy).
What did you want to be when you were younger?
I've always been the type of person to jump on opportunities as they come my way – I joke and say 'I blow with the wind.' With that I've just done things that I enjoy and I've been lucky enough to now do makeup as a job as well as a hobby. Deep down I've always fancied myself as a TV presenter, which is why I'm loving creating BEAUTY BAY content so much.
What attracted you to the beauty industry?
I wanted to learn how to properly do beauty treatments on myself so I did a night class in beauty therapy alongside my A levels (I've always loved to cram as much as physically possible into one day!). I then worked on a brow bar for Benefit Cosmetics (brows have always been my thing), and then at MAC Cosmetics full time for about three years, where I started to develop my skills as an makeup artist. Now I've been a freelance makeup artist for over four years.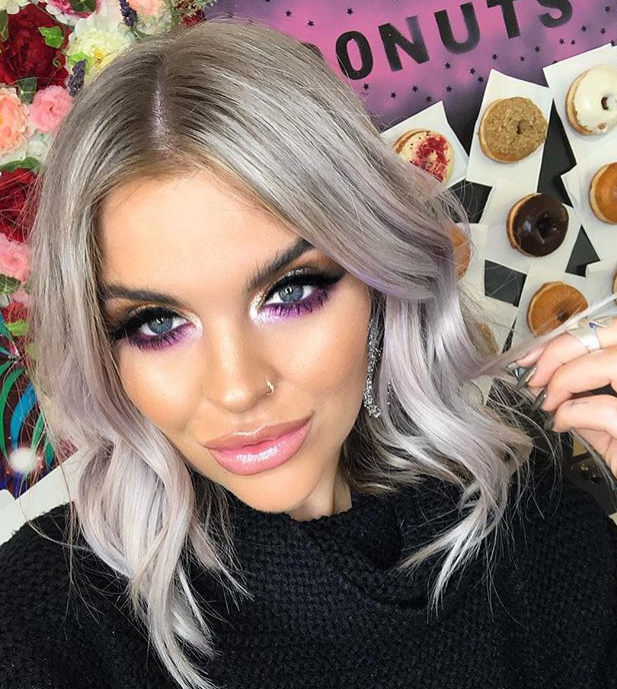 What did you study and how did this guide your current role/how do you use the skills from your degree in your job?
I chose to do a course called Fashion, Materials, and Technology, at Manchester Metropolitan University. It followed on nicely from the subjects I choose for my A levels; photography, media studies and an extended product in 'The effect social media has on young girls, in relation with eating disorders.' All of my interests have guided me to where I am today – I followed my hobby and now I get to incorporate beauty with fashion in shoots and beauty campaigns.
What path did your career take after graduation/finishing education?
I joined the team at MAC Cosmetics and was in awe of everyone's talent and skill which inspired me to want to learn everything I possibly could. I'm still good friends with everyone I worked with then and everyone is doing so well within the industry.
What skills and experience do you need to succeed as an MUA?
Drive and passion! Skill comes with time but if you love it just go for it! Also, people skills – it's so important to listen to people and interact with your audience.
What does your day-to-day entail?
Each day is completely different. I could be on a beauty shoot one day for a brand or creating YouTube content for BEAUTY BAY, or if I have a 'day off' I like to get creative on myself and use new products and review them. I'm also super into fitness right now, so you may find me in the gym.
What are some common misconceptions people have about your job?
'Being a makeup artist is easy?' No. Organising your diary is hard! And chasing up deposits. Sometimes clients are no shows and you're sat waiting which is annoying, and sacrificing your weekend isn't always the best when everyone's going out out. But it's so worth it when you see the positive reactions of clients.
What is the best part of your job?
Making people feel amazing and super sassy. But my fave part is connecting with other artists and inspiring and learning from each other.
What has been the most surreal moment of your career so far?
Working for BEAUTY BAY! And going to Las Vegas with The Gypsy Shrine for EDC Festival. Also, meeting Jamie Genevieve, Nikki Tutorials and Jeffree Star, was amazing – especially Jamie.
What's your top beauty advice?
Skin care is key and don't touch your brows!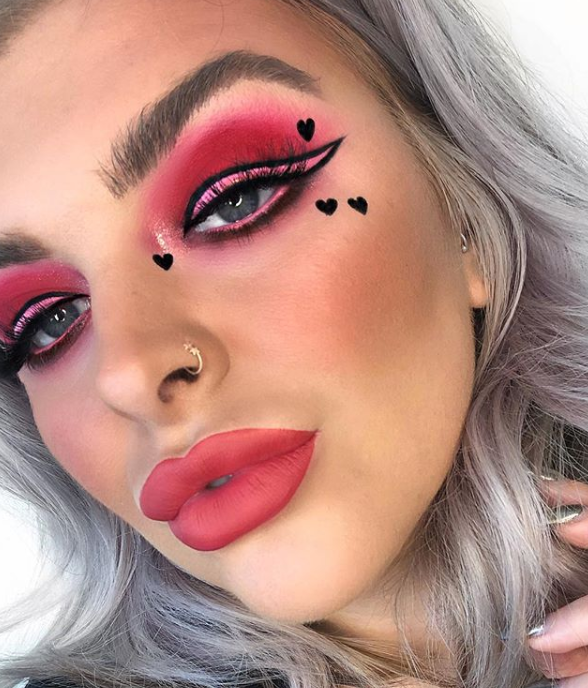 What advice would you give to someone wanting to become an MUA?
Just go for it! And practice on yourself as much as you can. Take inspiration from everyone and everything around you. I love to save looks on Instagram so when it comes to me doing something on my own face, I always have at least 6-7 ideas in my mind then I do what I'm drawn to the most in the moment.
What essentials are vital to you doing your job?
Hand gel, my Neewer clip-on ring light (as it folds away!), and water – gotta stay hydrated.