Anyone who works in beauty will tell you that it's a fun, inspiring place, full of creative ideas (and the occasional free sample!), but exactly how do you break into the beauty industry? In a new series, we'll be chatting with Beauty Bay staff members to find out what their jobs involve and the paths they took to get where they are now.
From makeup artists and beauty editors to social media assistants, buyers, and web developers – these stories are proof that you can enter the beauty industry via any career path.
Meet Rhiannon, Online Visual Merchandiser.
What did you want to be when you were younger?
I always wanted to be a fashion designer when I was younger. My favourite subjects in school were art & textiles and I'm very much attracted to bright colours, pattern and texture. My mum bought me a picture book when I was younger that was called something like 'What I want to be when I grow up' and there were kids dressed as different professions; doctor, fireman, gardener, builder etc. On one page there was a girl in a yellow jumper and bright skirt sat at a table drawing with rails of clothes behind her and the page said 'fashion designer'. I used to show it to people and say "This is what I want to be!" all the time whenever we had relatives over to visit.
What attracted you to the beauty industry?
I was attracted by the same things that drew me to fashion; colour, trends, and creativity. It's a form of art but for your face, and I love seeing people's interpretations of beauty.
What did you study and how did this guide you into your current role/how do you use the skills from your degree in your job?
I studied fashion in Leeds which was one of the best decisions I ever made. I always knew I had to do something creative so my degree was one of the best times of my life and I was taught so many invaluable lessons about the industry.
What path did your career take after graduation?
I worked in H&M for a while and then Topshop before getting a job at a small boutique's head office in Liverpool. Here I learnt the current skills I still use today for my job – nearly ten years later I'm so grateful for the opportunity they gave me. I then went from there to Boohoo where I was for over three years and I was really thrown into the fast-paced world of online retail. Whilst it was very enjoyable and I was challenged daily, I started (for the first time in my life) to want a break from fashion. It was then that I started looking in other sectors, going first to the glamorous world of tents and waterproof jackets before finally settling here at BEAUTY BAY.
What skills and experience do you need to become an Online Visual Merchandiser?
I think a good knowledge of retail (even if you've only worked in stores) is essential, and it helps if you've worked on a web team before so you know all the lingo. My job involves me being quite thorough and as a member of a web team, we're the last point of call before the customer sees the website – so everything needs to be checked and checked again. When there's a delay, we're also the last ones to get this delay too, so patience is key! The ability to react to change is also something I'm still having to fight against. Plans change so often in our business that if you are stuck in your ways you'll have a tough time, you need to just keep moving with it.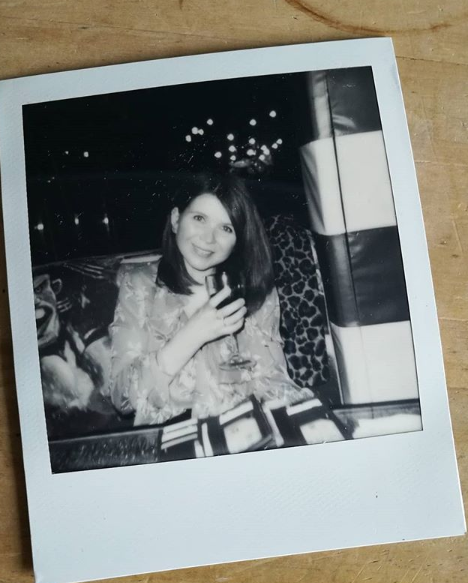 What does your day-to-day job entail?
I'll come in in the morning and check through my categories that I look after on site and will check to see if anything has sold out or if something has done particularly well and needs moving further up the site. I'll then add any new items or restocked products back into key areas. I'll also run through the search terms that have been entered on site and see if we can pick up trends from this and react to them by again pushing different product throughout the different pages into visibility. I often assist with campaigns too and so me and my team will plan how we want a new page to look and which products and brands we want to push and why. This is one of my favourite parts of the job as you get a chance to really speak up and throw new and innovative ideas into the mix. Quite often then it'll be relayed to the development team and we'll decide what is actually possible with time and resource – then the idea starts coming to life.
Throughout the rest of the day I'll monitor my categories and brands and evaluate whether the merchandising that I've done is performing – if something needs to change, I'll move it. If I have any spare time I'll do some competitor research for new trends that we may be missing. Then it's one final check of everything before heading home.
What are common misconceptions people have about your job?
I think most people don't know that you can be a visual merchandiser for a website. We're so used to knowing visual merchandisers as "window dressers" and people that layout a store. So the best way to think about it is, our website is the store. We place product in commercial, creative ways around the site and on the homepage and we make sure we remove anything out of site that isn't performing. That's it in a nutshell but there's obviously a lot of data, reporting, and other tools we use to make these decisions.
What is the best part of your job?
The samples and the staff discount! I've been here a year now and was never overly a big wearer of makeup. I always used to appreciate people that could do it well but it's never been something for me. In the past year I've gone from having a small makeup bag worth of stuff to a whole drawer which can't fit anything else in, and I have loads more tools than I ever thought I'd need. It's great being able to trial products before they go on site too.
What has been the most surreal moment of your career so far?
When I was at Boohoo, Chris Eubank used to make a regular appearance as he was friends with the owner. He started coming to staff parties too and so for me I think my surreal moment was playing pool and having drinks with Chris Eubank at one of the staff parties.
What advice would you give to someone wanting to start a career in your field?
Working in beauty is not all glamorous, you really do have to do some tedious jobs and tasks to get to the good ones. As long as you work hard though and are enthusiastic and willing to adapt to change then you'll get along fine. Get some experience in a fast-paced busy store, then see if you can get some experience in the online world – once you've done that, you should be able to just keep moving up.
What's your favourite thing about working at BEAUTY BAY?
My team and the general feeling within the office. Every idea is listened to, even by people really high up at director level. They will never shoot you down, and if it's commercial and viable they'll try it out. I've never been in a company where I've had opportunities like that.
What deskside essential is vital to you doing your job?
My Alpha-H Liquid Rose Gold Hand Cream. With the air-con in the office and now that it's started getting cold outside, my hands really need that extra help to stop from being dry. I probably apply it several times a day…
What's your favourite BEAUTY BAY product and why?
I love the Cover FX Glitter Drops! They're really versatile and can be used as a highlighter or eyeshadow, I even sometimes dab them on my lips to live out all my mermaid dreams!