Anyone who works in beauty will tell you that it's a fun, inspiring place, full of creative ideas (and the occasional free sample!), but exactly how do you break into the beauty industry? In a new series, we'll be chatting with Beauty Bay staff members to find out what their jobs involve and the paths they took to get where they are now.
From makeup artists and beauty editors to social media assistants, buyers, and web developers – these stories are proof that you can enter the beauty industry via any career path.
Meet Sarah, Search & Shopping Manager.
What did you want to be when you were younger?
A hairdresser! I actually did work experience in a salon when I was younger.
What attracted you to the beauty industry?
At the time it was the role I was looking for without being too specific about the industry, however I'm so glad I ended up in the beauty industry. It's great to be able to work with products that you genuinely have an interest in.
What did you study and how did this guide you into your current role/how do you use the skills from your degree in your job?
I studied Marketing at Leeds Metropolitan University, with a placement year at a headhunting agency. Paid search and shopping weren't actually covered in my degree so I started my role with no prior knowledge. However, my degree did help me to understand how my role linked with other marketing channels, different forms of marketing, and how to measure success.
What path did your career take after graduation?
I actually started working at Beauty Bay straight after graduating and I'm now into my sixth year here! I've stayed in the same team but progressed in my role from Assistant to Manager.
What skills and experience do you need to become a Search & Shopping Manager?
Analytical skills are really important as there are so many elements of a campaign that can be changed and then need to be reviewed. Also, organisational skills; the size of search and shopping accounts can be huge so keeping them well organised is important to be able to report efficiently.
What does your day-to-day job entail?
Paid search and shopping is a channel that's "always on" so there's always something to do! Campaigns are optimised daily and new launches are supported. You have to be very reactive to industry changes too… Because Google is people's go-to for so many queries, something could take-off and impact campaign performance overnight!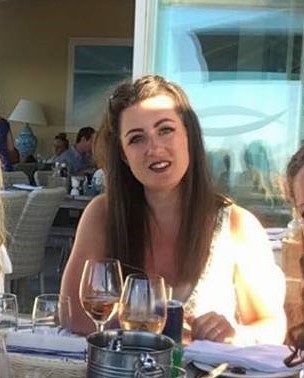 What are common misconceptions people have about your job?
Most of the time, confusion is around what paid search and shopping actually is because Google disguises ads in search results purposefully, so it's difficult to distinguish between the different results. People also think organic search is part of the role; they work together but are managed very differently.
What is the best part of your job?
Due to the nature of paid search & shopping, it's really reactive. Most of the time you can see the impact of your actions instantly which means more opportunity for testing and trying new things on a regular basis. Getting quick results keeps things fast paced so no two days are the same.
What has been the most surreal moment of your career so far?
I won an award at an internal event for Outstanding Contribution to Beauty Bay. It was so unexpected and I was so overwhelmed!
What advice would you give to someone wanting to start a career in your field?
My placement year at university taught me so much – if you have the opportunity it's definitely worth taking. Even though it wasn't in the same industry, I learned a lot of the organisational skills that I use every day and in general it helps you to understand what it's like to work in an office environment. It also gives you the chance to try different industries; even though my placement role and graduate role were very similar, I enjoy it so much more in the beauty industry.
What's your favourite thing about working at Beauty Bay?
The team! I've met some really good friends here and everyone gets along really well. The atmosphere is really positive and there's so many people that are genuinely passionate about the beauty industry and Beauty Bay.
What deskside essential is vital to you doing your job?
My Love Island water bottle and a nail file!
What's your favourite Beauty Bay product and why?
Zoeva Graphic Lash Mascara; it's great for everyday and such good value for money.