If you're reading this, you a) have dry skin b) you're ready to embrace skin minimalism, or c) because you're already a 'clean girl' searching for the next product that will keep your skin looking like your skin. Either way, you're going to find exactly what you're looking for.
CC creams AKA colour correcting creams sit somewhere between tinted moisturiser, foundation, and BB creams (beauty balms), but they're way smarter. CC creams are designed to target discolouration, uneven skin tone, blemishes and redness caused by dry skin, acne scars, or rosacea, all while creating an even, foundation-like finish. Basically, CC creams are a beauty match made in heaven for dry skin. Keep scrolling to meet the best CC cream formulas for dry skin.
SOSU BY SUZANNE JACKSON DRIPPING GOLD CC ME IN SPF45 FOUNDATION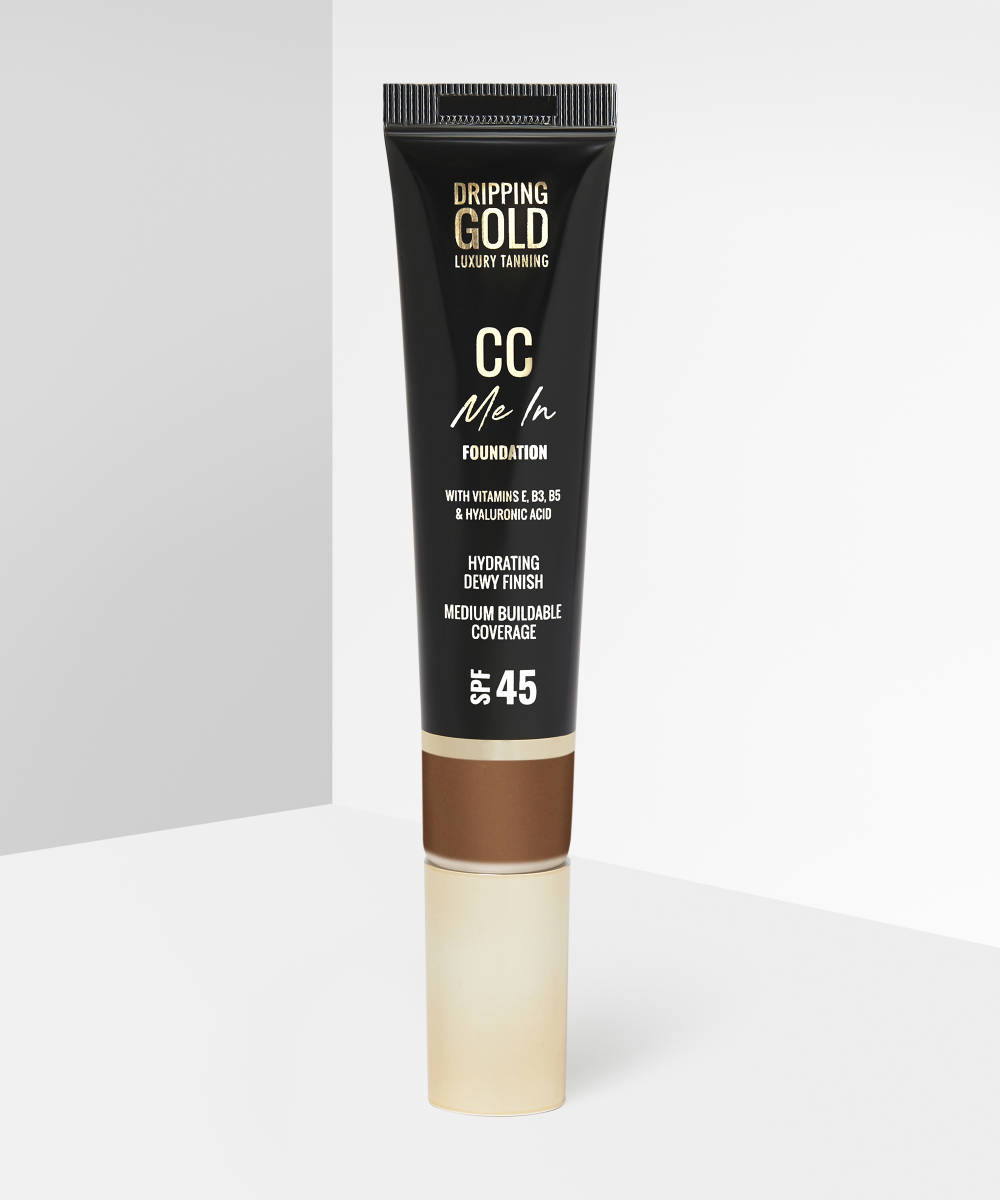 If there is one thing that makes a CC cream even better for dry skin types, it's when the formula features endless skincare benefits to target dry skin. Take the Dripping Gold CC Me In SPF45 Foundation for example, SOSU By Suzanne Jackson decided creating a medium coverage, colour correcting, glow-inducing formula wasn't enough. So, they created a medium coverage, colour correcting, glow-inducing formula with SPF45 for daily sun protection, hyaluronic acid to hydrate and plump, and vitamins B3 and B5 to target pigments and promote healing. And they did good.
DR. JART+ CICAPAIR™ TIGER GRASS COLOR CORRECTING TREATMENT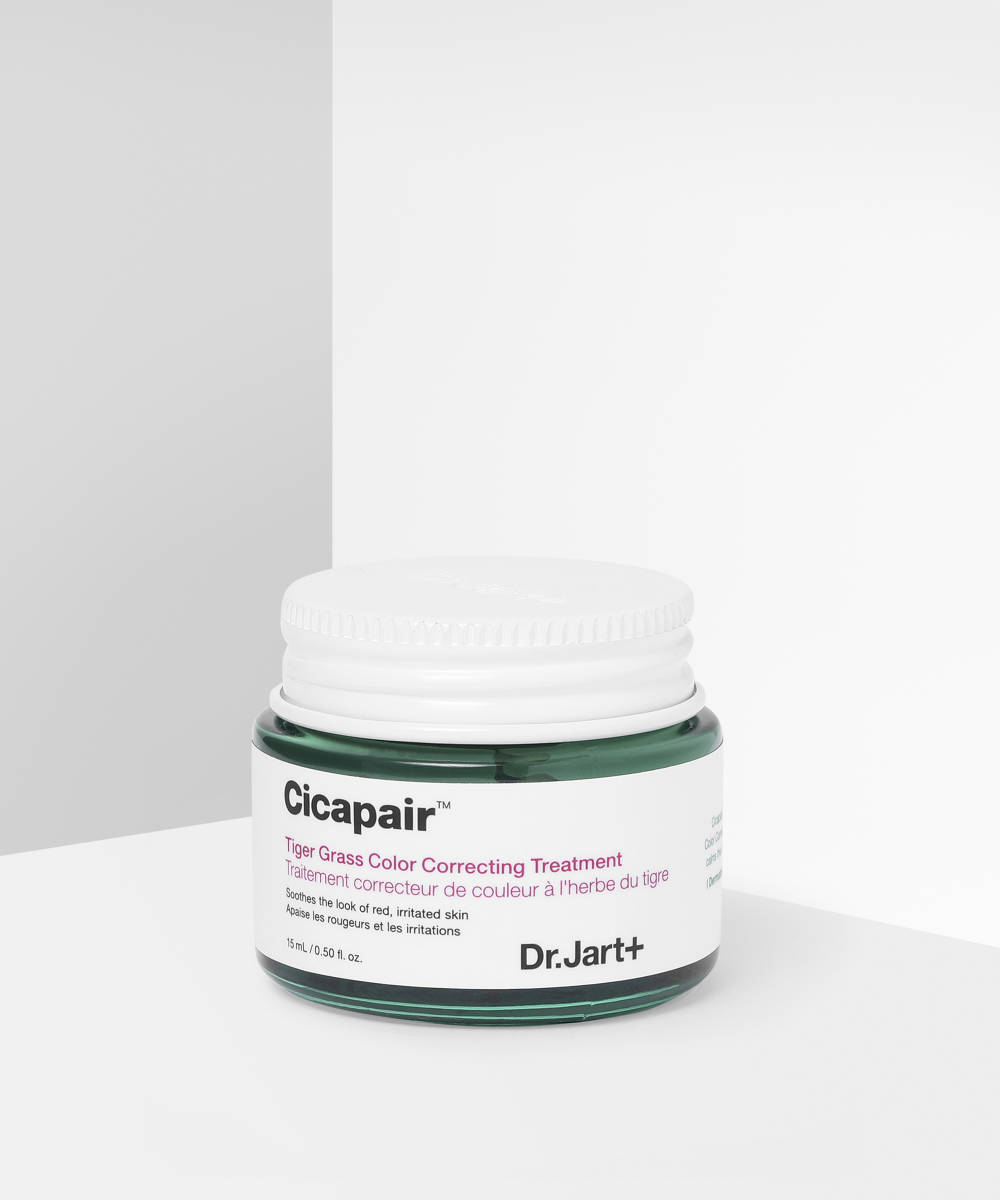 If you haven't already heard of the Dr. Jart+ Cicapair™ Tiger Grass Color Correcting Treatment, then you're in for a treat. Not only has it not stopped trending on TikTok, but it features all the ingredients that will help to protect and heal dry and sensitive skin. The creamy formula transforms from green to beige on the skin, reacting to create the perfect custom coverage, all while a blend of prebiotics and vitamins get busy on the skin. The CC treatment features Jartbiome, an original prebiotic ferment ingredient that strengthens the skin while the cream creates a dust barrier to protect the skin from environmental aggressors and vitamins help to improve the skin's moisture levels.
E.L.F. COSMETICS CAMO CC CREAM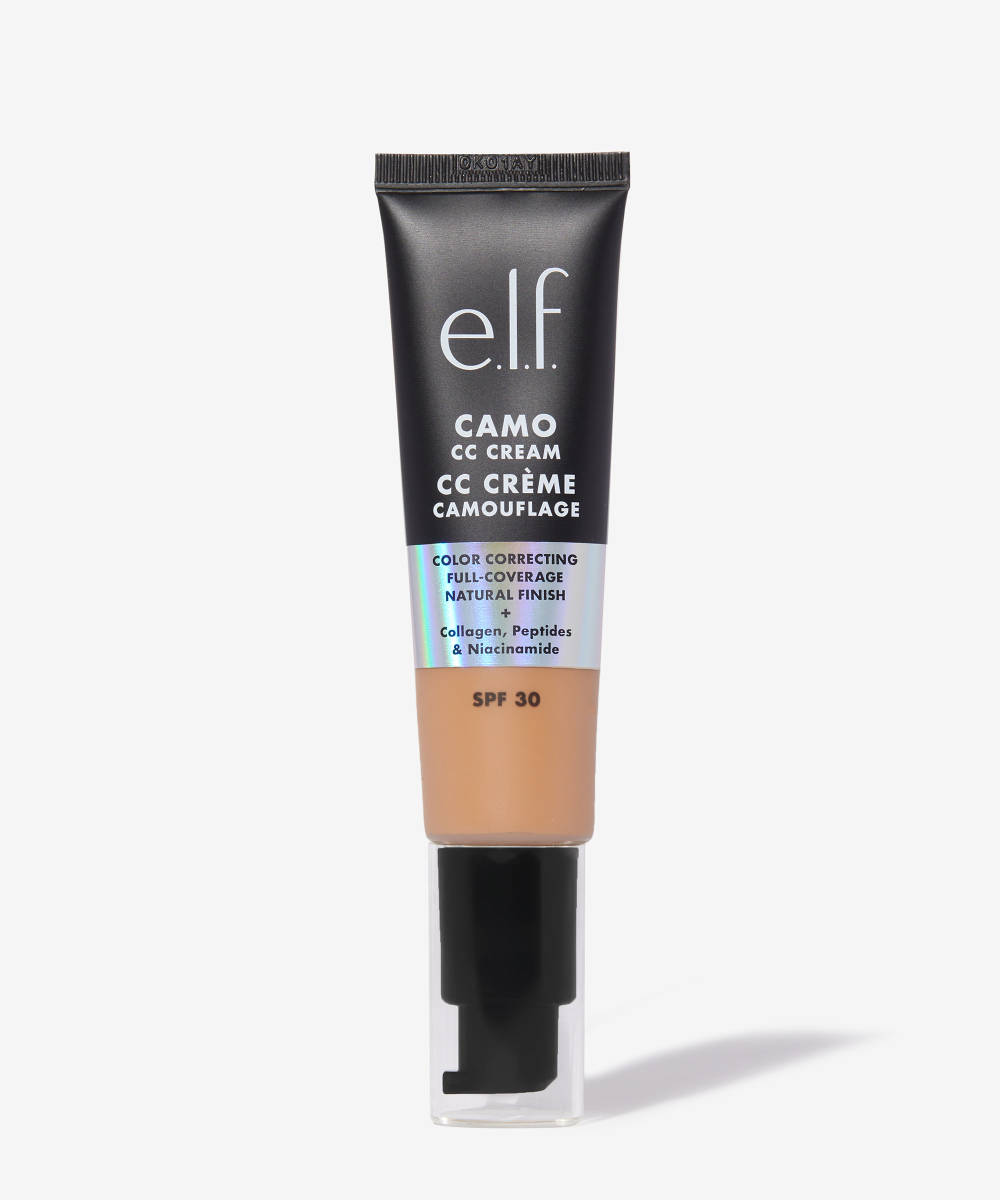 For that 'your skin but better' look, E.L.F. Cosmetics' Camo CC Cream is the way to go. The medium to full coverage colour correcting formula is a great haul for those not quite ready to break up with foundation yet. As we've already established, no CC cream would make this list without a plethora of skincare benefits to benefit dry skin, and the Camo CC Cream is no exception. The formula features hyaluronic acid to hydrate, niacinamide to brighten, peptides to refresh, collagen to plump, plus SPF30 for added sun protection. Trust us, this is the best foundation that's not foundation out there.
EMBRYOLISSE COMPLEXION CORRECTING CC CREAM SPF20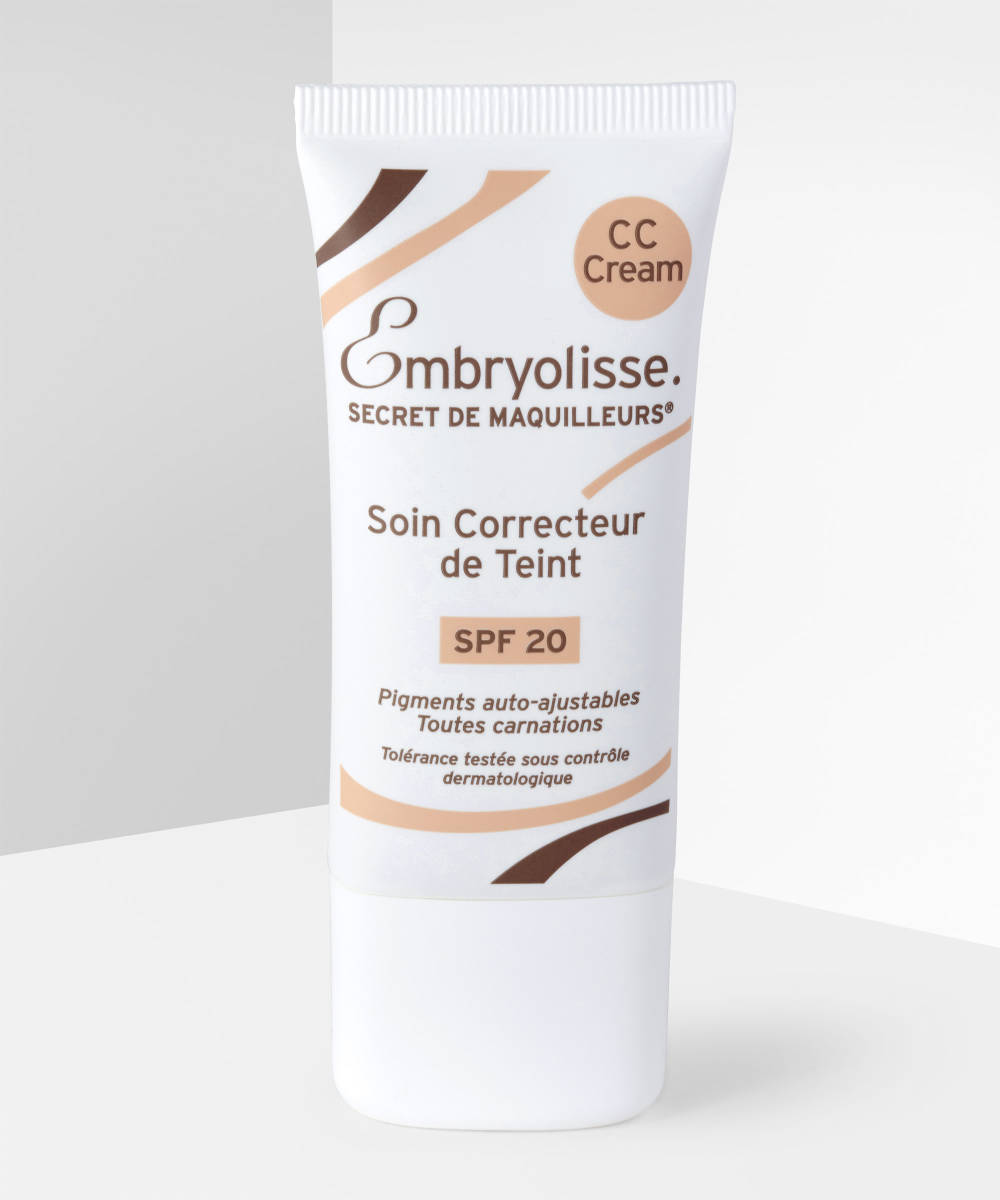 A classic formula sent directly from the natural skin loving, effortlessly chic French. You know this is going to be a winner. Embryolisse's Complexion Correcting CC Cream SPF20 is a universal complexion perfector that will adapt to your skin whether it's feeling the summer glow or the winter cool. The formula delivers a soft-focus effect to blur imperfections and the effects of dry skin, while the formula of hyaluronic acid and biosaccaride helps the skin to retain essential moisture and protect against signs of premature ageing. Et voila!
REVOLUTION PRO CC PERFECTING GLOW ENHANCER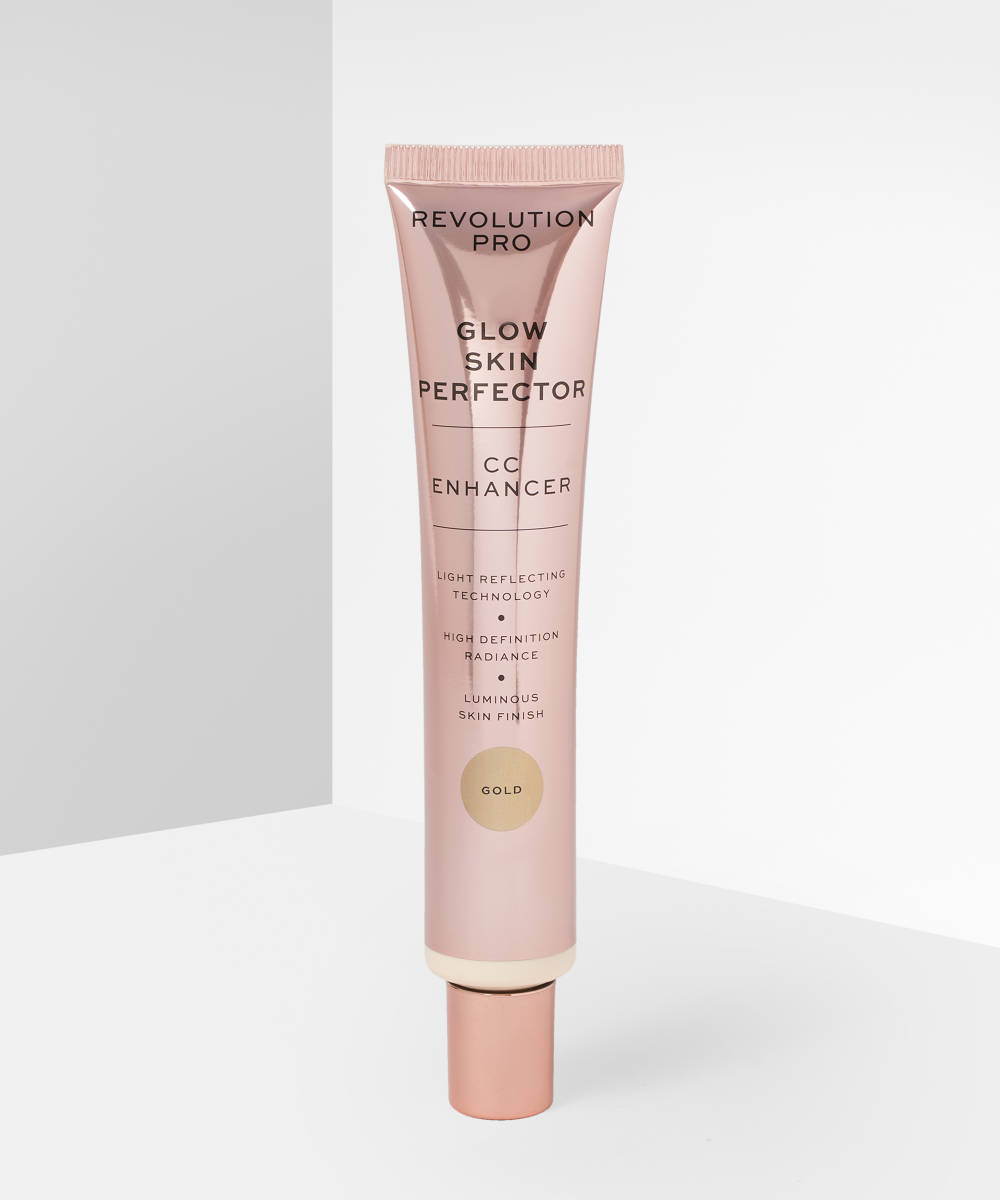 Ok, so not quite a CC cream, but a CC cream enhancer that will give your skin an even glowier glow. Revolution Pro's CC Perfecting Glow Enhancer is a skin tint that has been designed to work hand in hand with your CC cream to create that luminous dewy finish that we all want thanks to TikTok. The super lightweight formula uses light-reflecting technology to create the glow and antioxidant vitamin E to protect the skin from free-radical damage. Trust us, this is the only way CC creams could be upgraded.