Explore your beauty obsession with Evolve – 42 shades which range from wearable neutrals to deeper pops of colour – everything you need to experiment with your eyeshadow looks. Follow the step-by-step tutorials below to create @chaleendeed's smoky, metallic, berry-toned look from the Evolve palette, using the Eye Wonder 12 Piece Eye Brush Set.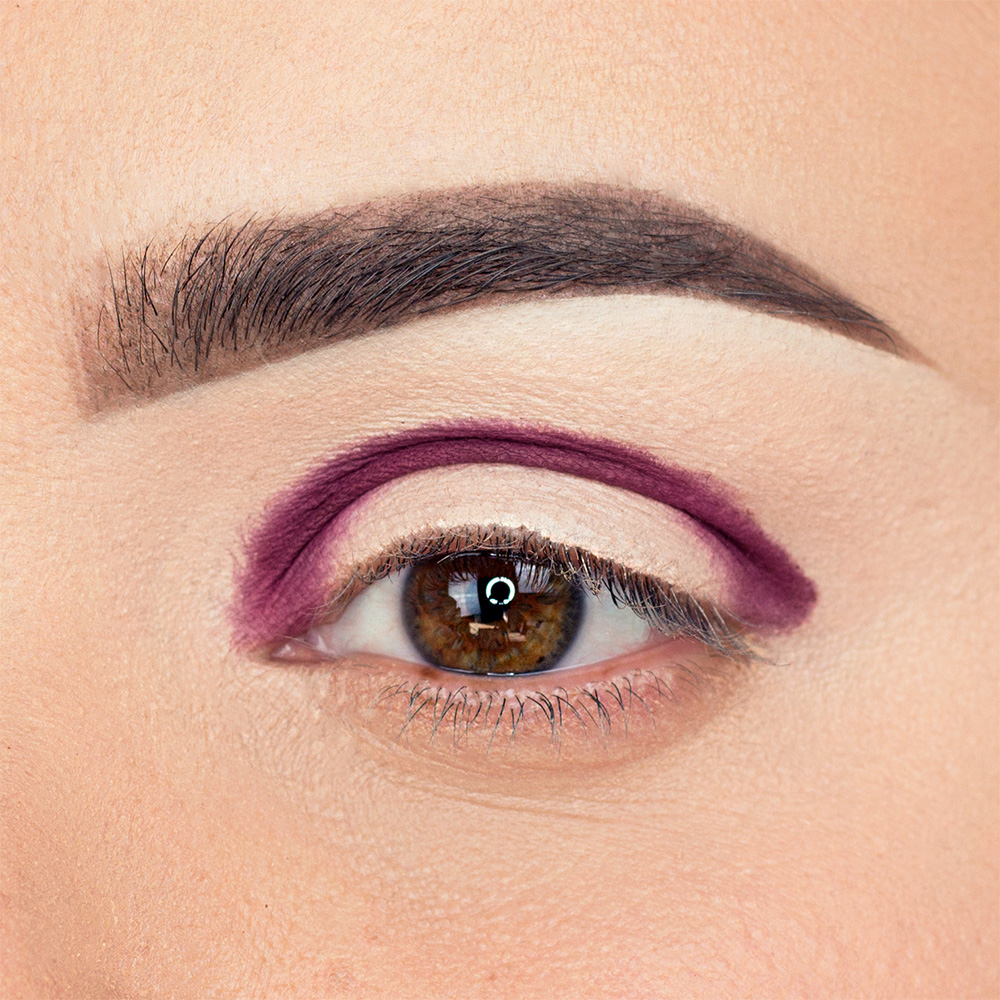 1. Prime the lid with concealer, then apply the shade CREASE 1 into the crease using the 'Strike Out' brush. Blend the shade out using the 'Round The Blend' brush.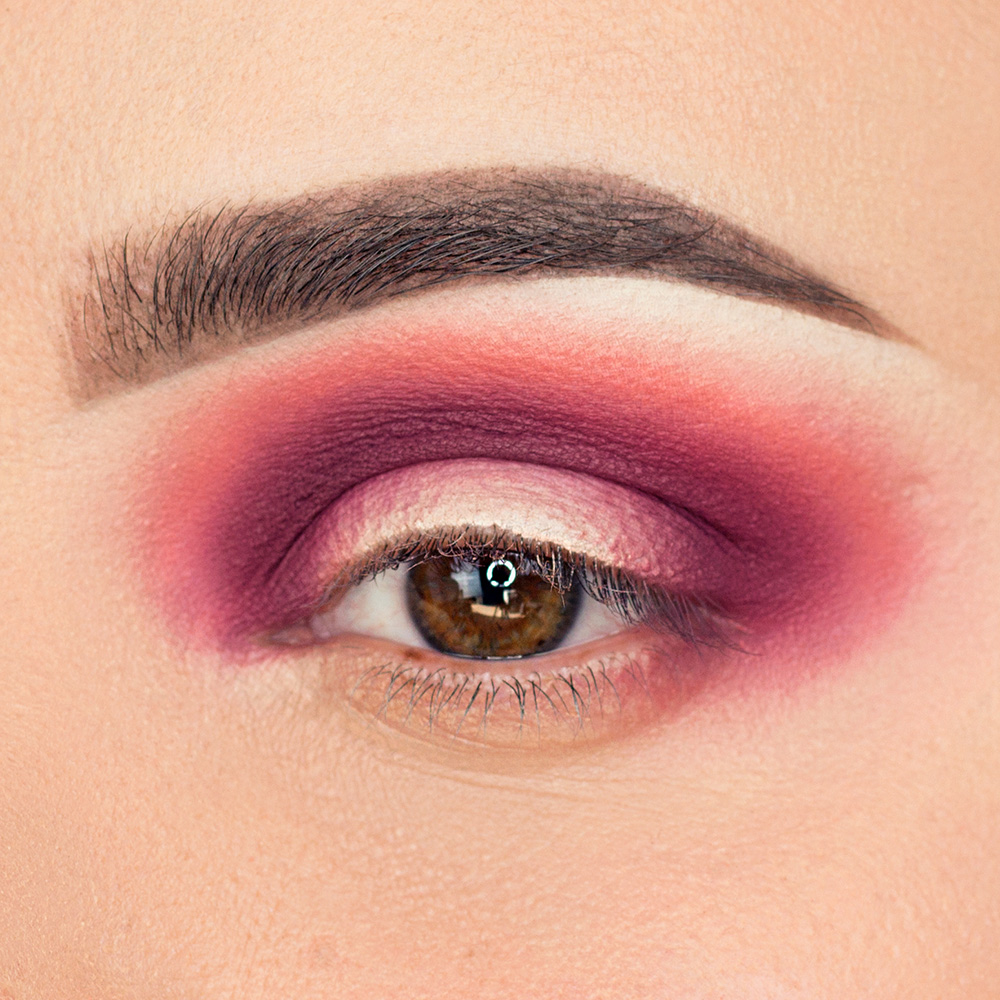 2. Using the 'HG Crease' brush, apply the shade TRANSITION 1 over the top of the darker shade, and blend upwards towards the brow. Go back in with the shade CREASE 1 to darken the crease and add depth.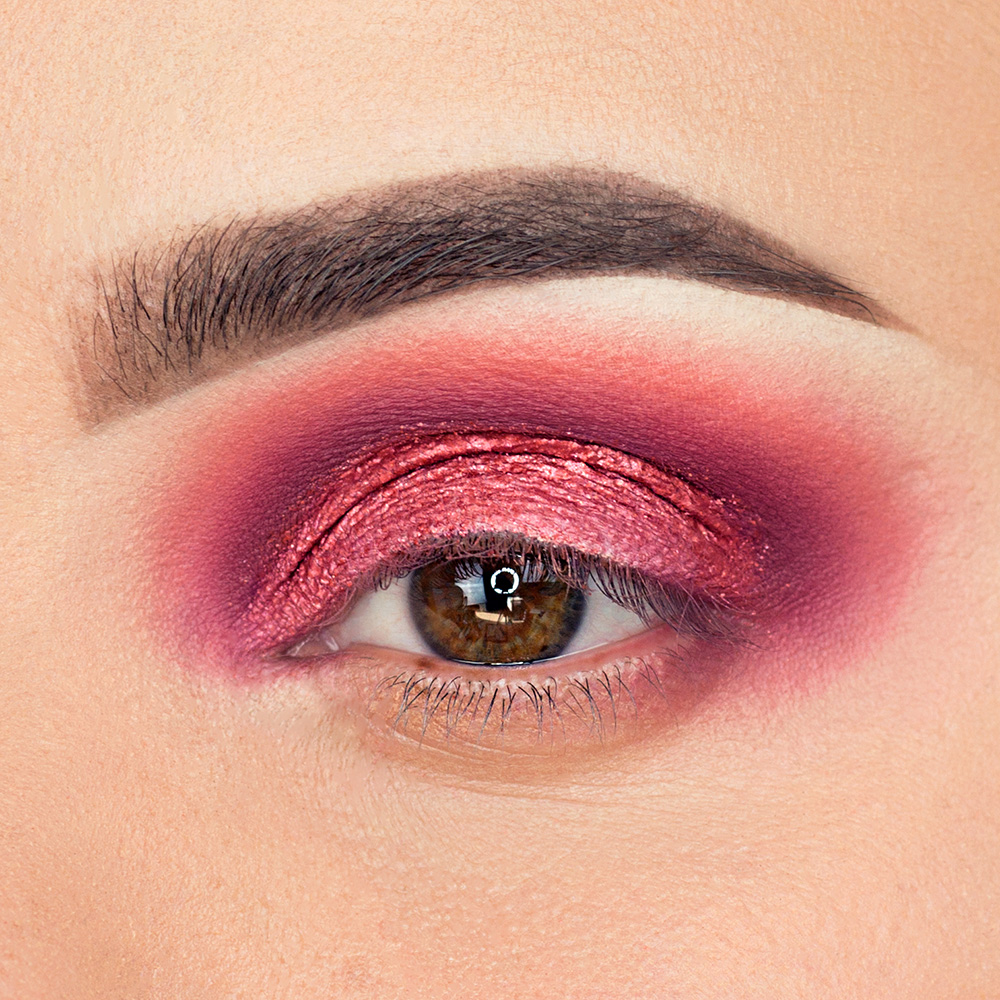 3. Apply concealer to your lid and add a few drops of water to the shade POP 1. Press the shade into the lid using the 'Multi-Tasking Master' brush.
4. Apply the shade LINER 1 to the lash line and outer corners of the eye using the 'Strike Out' brush to add definition.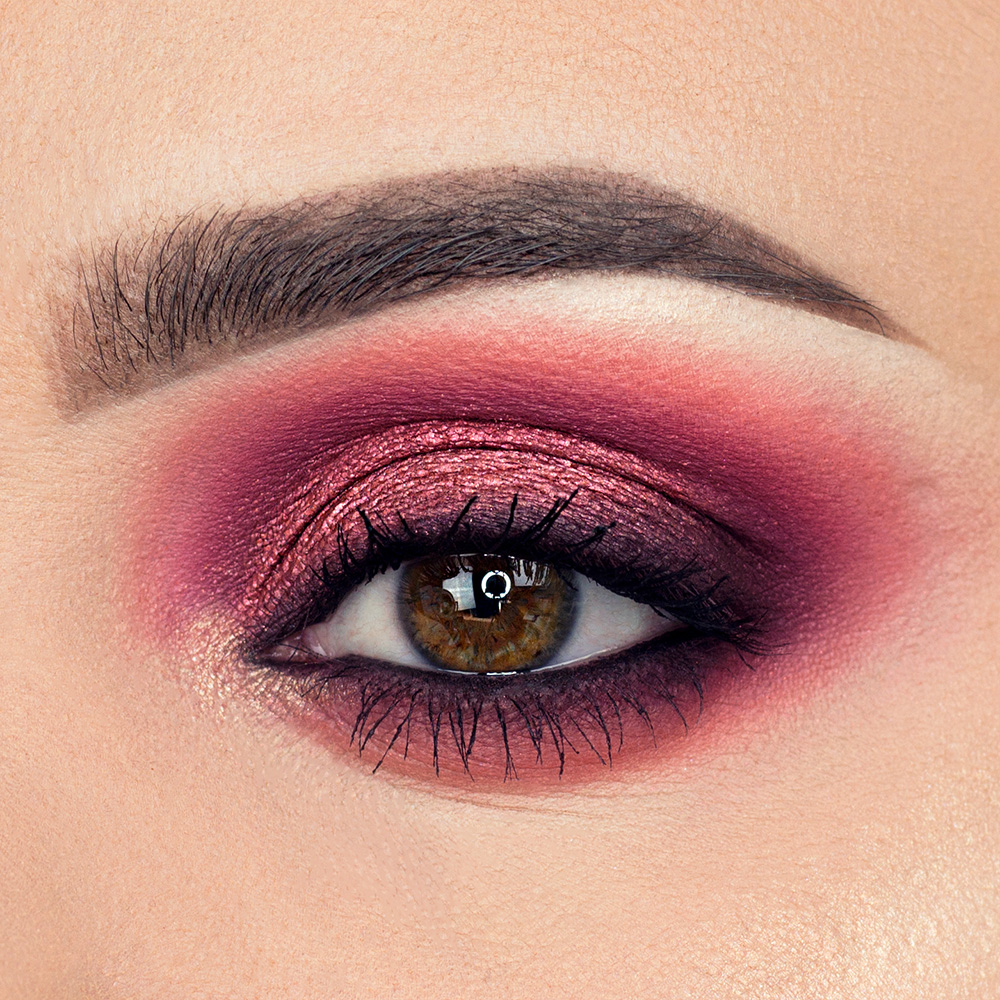 5. On the waterline, add some black eyeliner. Then take the shades TRANSITION 1, CREASE 1 and LINER 1 and blend outwards from darkest to lightest on the lower lash line.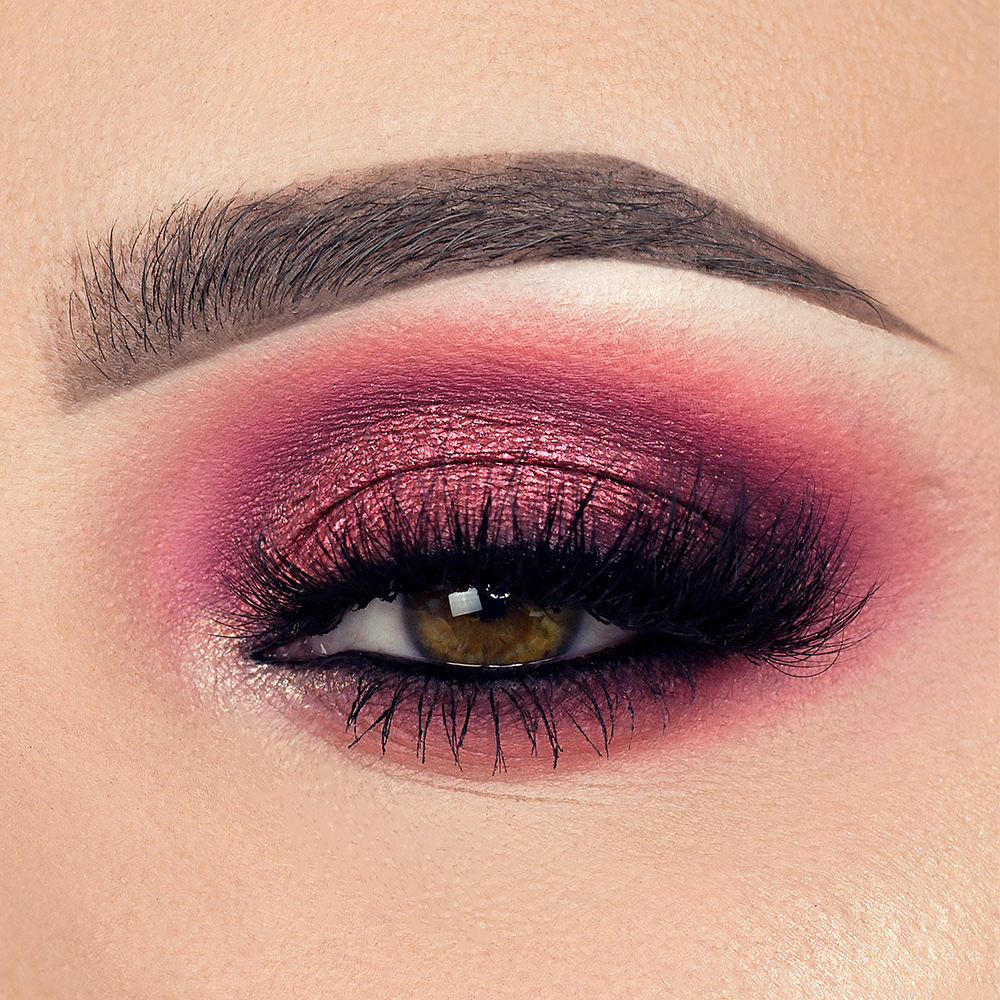 6. To finish, apply the shade HIGHLIGHT 1 to the inner corner of the eye with the 'Strike Out' brush. Complete the look with some mascara and false eyelashes.