Anyone who works in beauty will tell you that it's a fun, inspiring place, full of creative ideas (and the occasional free sample!), but exactly how do you break into the beauty industry? In this series, we'll be chatting with beauty industry insiders to find out what their jobs involve and the paths they took to get where they are now.
From makeup artists and beauty editors to social media assistants, brand founders, and web developers – these stories are proof that you can enter the beauty industry via any career path.
Meet Alice and Victoria, founders of Depixym.
What did you want to be when you were younger?
V: The two things I can remember wanting to be were a lollipop lady and a greengrocer. Not exactly what you'd expect, but the greengrocer got to wear cool finger-less gloves and press the buttons on the scales, which was the coolest thing my six year old self had ever seen!
A: I literally wanted to be everything… an actor, a chef, a teacher. The list goes on – I reckon at one point I thought I could do them all at once. I've always had high hopes.
What attracted you to the beauty industry?
V: I stumbled into it when I was 19 on a work experience placement at Procter & Gamble and was instantly in love – and have been ever since. No two days are ever the same.
A: I've always loved cosmetics, since I can remember. When the chance came up to work in the industry, I jumped at it. It's had me hooked ever since.
What did you study and how did this guide your current role?
V: I never went to university (much to my Mum's despair) as there was nothing I was more interested in than getting stuck into a job, finding out how business works, and working my way up. I think this is part of what's made us successful as we've been able to understand how development works from the grass roots up.
A: I started a course and about three months in, decided it wasn't for me. It was a massive decision for me to drop out, but I think I only went in the first place because I didn't really know what I wanted to do. It made me realise that I wanted to learn on the job and work my way up somewhere – which is what I did.
What path did your career take after you left school?
V: I scored an internship as an admin at Procter & Gamble, which then lead me to a permanent role in the Purchasing team. This started my love affair with the industry. I took voluntary redundancy from P&G and decided to try something new in the food industry, but after a short time I realised gravy sales had nothing on beauty, so made my way back to work at one of the biggest contract manufacturers in the UK, doing everything from buying raw materials for the factory to sourcing packaging and managing the product development for the likes of Tesco and Next. From there I went on to work in beauty buying and product development for some of the big high street retailers, the last one being Boots, where I met Al while we were sourcing their own brand cosmetics ranges.
A: I did my A levels, went to uni… dropped out. I had a couple of roles in call centres etc. Then I got a job in HR for a year as an assistant (three months as temporary staff, then I got hired full time), which threw me right in at the deep end – I was helping with disciplinaries in my first week. I went to work at Boots Head Office, where I did a few different roles in product development and marketing – then left for a job closer to home… but it really wasn't for me. Being away from the beauty industry made me realise that I needed to be in it, so I went back to Boots and not long after, me and Vic left to do our own thing. I think really that's what I always needed, I'm not massively suited to huge corporate companies, as much as being in them has taught me so much, I always wanted the freedom that you very rarely find in huge companies. That's why creativity and what's right is so central to Depixym. Every single role, whether I loved it or hated it, taught me something. No role is more or less important than the other, we need every type of person and job to make the world go round.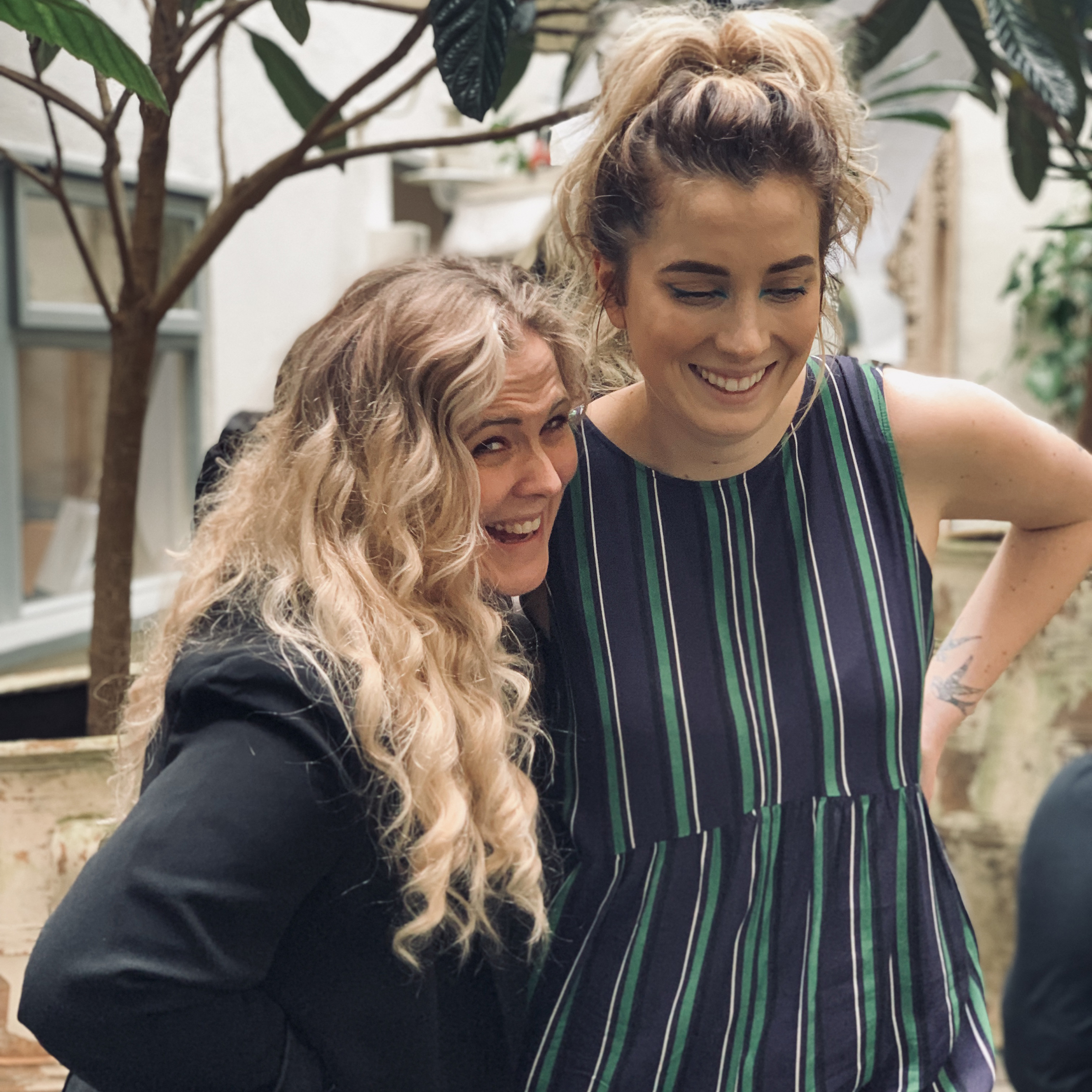 How did you come to found Depixym and what did this process look like?
Having worked together developing cosmetics for Boots, we saw that indie beauty was starting to take over with some really amazing brands leading the market. These brands often had incredible ideas, but didn't have the know how behind them on how to scale. We were never really fans of the corporate world, so we left and set up our own consultancy to bring the sourcing and development know-how of the major global players to the new kids on the block. We had new ideas every day, but this one stood out massively. We couldn't stop talking about it & pretty much built the entire brand proposition through endless chats, calls, and WhatsApp messages! The realisation that after years of trying to convince other people to listen we could actually just launch a brand ourselves was so liberating – we pulled all the savings we could get our hands on and off we went. It's not been the easiest of journeys, but the good times make it all worth it.
What makes Depixym unique?
We're for every type of human… no labels and no rules. Our shades are numbered, not named for that reason. Labels are over. We're here to make a lasting mark on the beauty industry, revolutionise it, smash the stereotypes, free creativity, and give people some credit and recognition for being who the hell they are. As cheesy as it sounds, we set out with one overall aim – to make the world a better place. It's not about us, it never has been, we didn't develop this for ourselves, we did it for everyone else. Recognising people for who they are and celebrating that is what Depixym is all about. Our products are formulated specifically for us, so it's not just something you could already find out there with new packaging wrapped round it. We bring our consumers the best product that beauty insiders can develop, without compromise, and all packaging is fully recyclable or biodegradeable.
What skills and experience do you need to succeed as a brand founder?
Find that one thing that makes you want to get up in the morning, that you fully believe in and love with every inch of yourself. It makes it so much easier to carry on with when there are tough times and it makes the good times even better.
Make sure you keep learning – if you don't learn, you won't grow.
Give yourself a break. You don't have to work every single second of every single day to make it a success. You'll just burn out. Give yourself some time off, have a day out, balance is everything.
The most important thing is be yourself. Don't try to mould yourself to be something that you're not just because someone else who is succeeding is different to you. You work because you are different. Believe in yourself & believe that you can do it. Work your arse off and give yourself credit where credit is due.
What does your day-to-day entail?
Everything. It can literally go from a press interview, to creating a new product concept, to hoovering the office. We still run our consultancy and we split our time between the two businesses so it's always varied!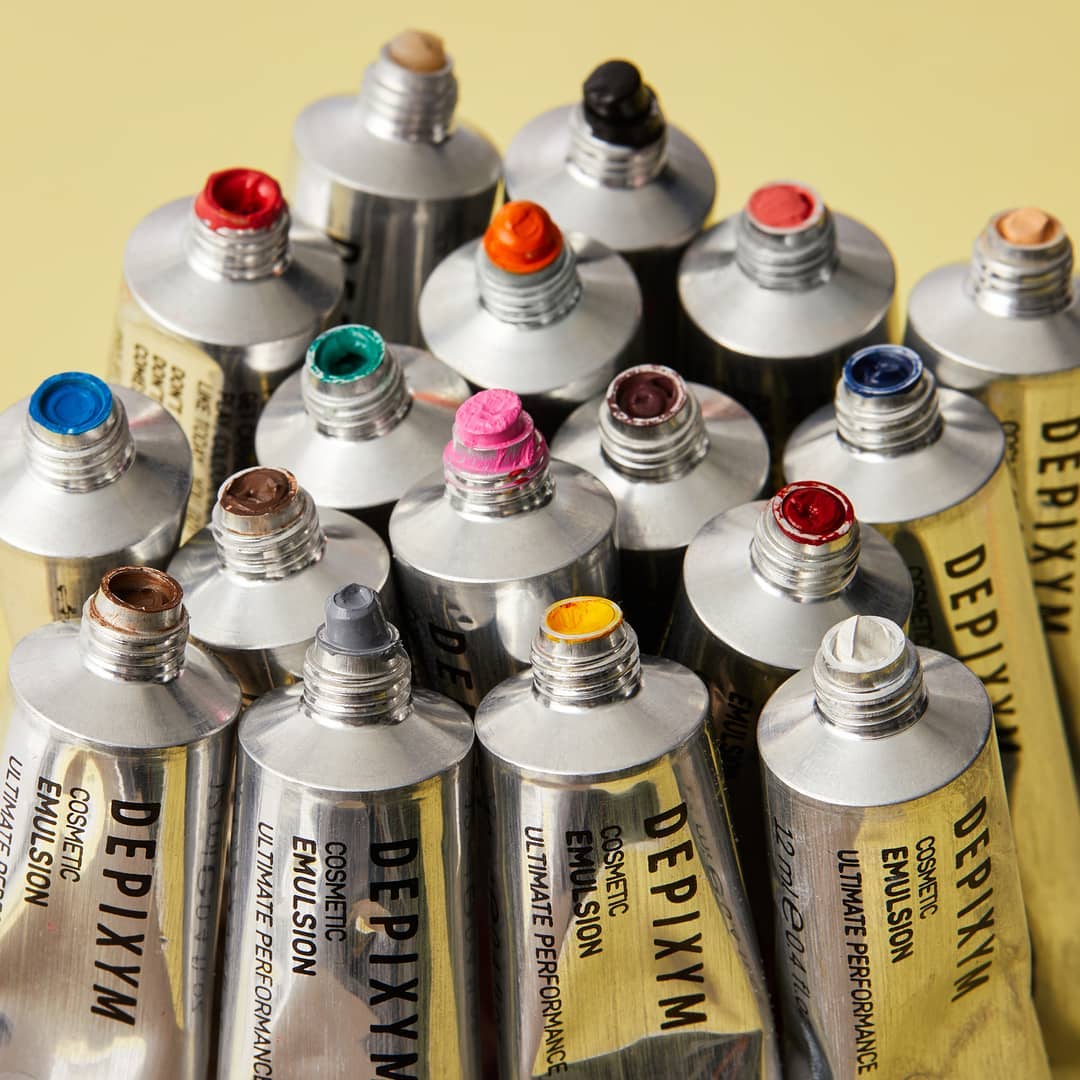 What are some common misconceptions people have about your job?
Ahhh this is our favourite. Everyone thinks it's all glitz and glamour when half the time you've got your sleeves rolled up in a warehouse or having dinner at yet another service station.
People also think we just literally play with product all day. There is so much that goes into running a business, just because it's beauty doesn't make it easier than any other business. In fact, sometimes it's harder, there is testing to be done, rules to be followed, so much to consider. It's not all plain sailing.
What is the best part of your job?
Having the best team ever, that are your biggest cheerleaders and practically your family. Also, being able to do something that you really believe in, and seeing an idea go from something in your head (or a really obscure drawing) to reality is one of the best feelings. Is it cheating because we've said more than one thing?!
What has been the most surreal moment of your careers so far?
This is a toughie, there's been a few! Moving into our office. Seeing our designs for the first time. Actually seeing the products come off the production line! Launching with Beauty Bay! Sponsoring a show at London Fashion Week and heading backstage to see how it all works! There are so many, life seems to be just surreal at the minute. Maybe then we'll just say the moment that was at the start of this ol' journey – the first day of going it alone.
What advice would you give to someone wanting to start their own beauty brand?
Make sure you have a strong point of difference and a brand strategy tied down. Know what your values are and stay true to them. If you don't fully believe in it, then it's probably not right.
What deskside essentials are vital to you doing your job?
Music is so essential – we've got a 'cheer the f*ck up' playlist that gets us out of a funk (coz not every day is sunshine & rainbows). Coffee, carbs, biscuits… mainly food & drink to be fair.
What's your top piece of beauty advice?
Don't shy away from a colour or product because 'it doesn't suit me' or 'I'm too old for that'. People think things don't suit them just because they're not used to seeing themselves look that way. When you think about it you rarely see someone you don't know and think 'that doesn't suit them' do you? Be bold, experiment, try new things. Break away from the rules and have fun with products. If it doesn't work… take it off and start again. You are your own canvas after all.
This has saved our skin so many times!
We love a good brush. These ones are wicked.