There's not much that Dr. Tijon Esho doesn't know about lips. The cosmetic doctor and founder of ESHO. started off as a plastic surgery trainee in the NHS before moving into aesthetic medicine and non-surgical procedures – eventually earning himself the nickname 'The Lip Doctor'. He's currently the resident medical doctor for both Body Fixers and ITV's This Morning, and is one of the most in-demand aesthetic doctors in the U.K. – his client list includes some of the biggest names in fashion, film, and beauty.
With his speciality being creating perfectly plump lips, Dr. Esho launched ESHO., his very own line of high-powered lip products in 2021. Including serums, balms, and masks, the products are all about treating and preventing common concerns like dry, chapped lips.
On the importance of lip care...
The lips are is one of the first things you see when you meet someone, yet they are one of the most vulnerable and most exposed areas to ageing. The lips are only three layers thick in contrast to our face which is about 15 layers. They don't have any sebaceous glands so can't produce their own moisture so are purely reliant on you to provide moisture via skincare. I've been nicknamed 'the lip doctor' and have seen over 10,000 lips (and counting!) during my career so far, so I have seen how much damage happens in this area. I have also seen how limited the global offering of targeted treatments is for the lips. Especially during filming for my show Body Fixers on Netflix – I saw some of the most extreme cases and I knew I had to create something to help find a solution.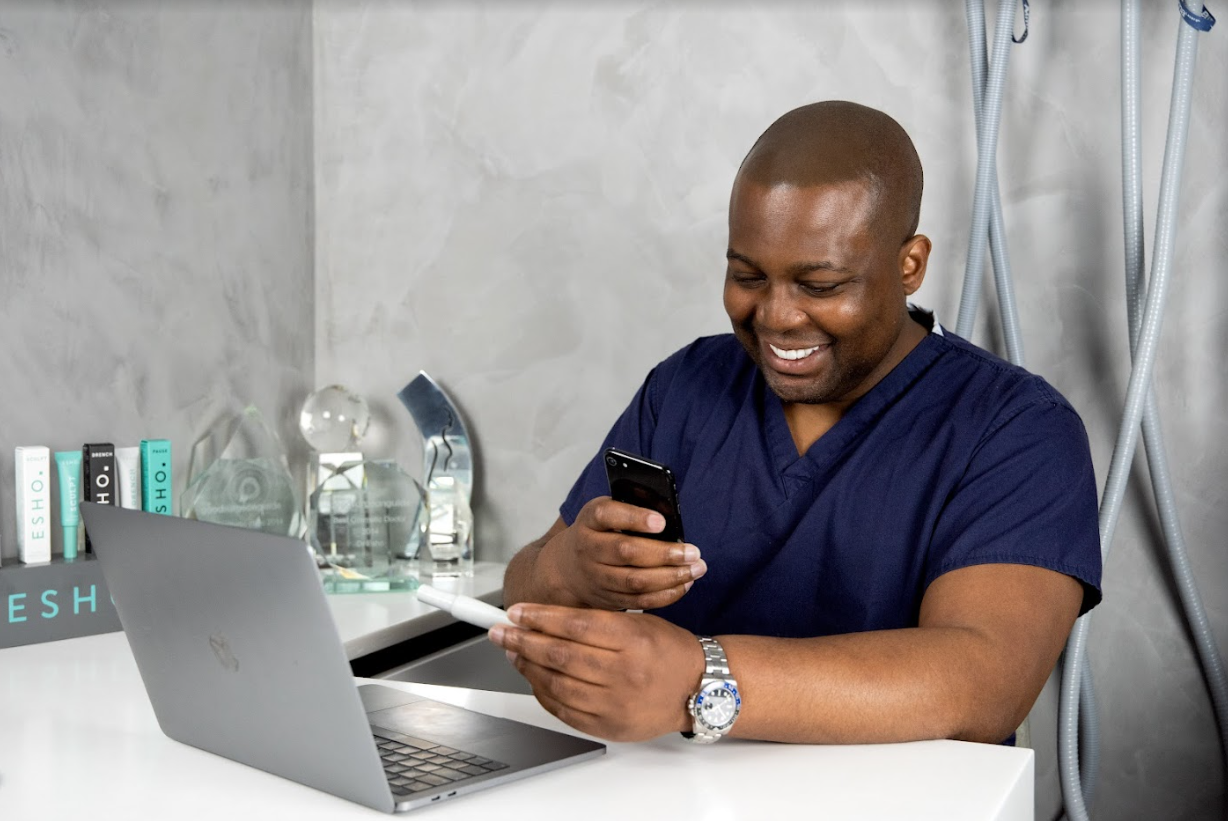 On how to treat and prevent dry lips...
Your lips get dry by losing moisture, which is known as trans epidermal water loss. This happens more in conditions where the patient's skin barrier of the lip is broken down, or in bitter conditions like winter where the harsh winds can strip the lips of much needed moisture. Through a lot of research I found that they key to limiting this damage is by combining two types of lip products daily. Firstly, a lip serum that to deliver hydration deep into the lip beyond the surface (e.g. ESHO. Drench). Then by adding a lip balm as an occlusive layer which will sit on the surface and protect the lip whilst helping to heal it and promoting barrier repair, (e.g. ESHO. Coat). SPF as a final layer is also crucial and often neglected in this area.
On how to look after lips post-filler...
Post-lip augmentation, the main needs for the lips are barrier repair, healing, and hydration. Using ESHO. Coat and ESHO. Drench daily post-treatment is important, as well as applying ice to the area to calm inflammation. It is important to avoid touching or applying makeup to the area for 24 hours and to avoid any hot drinks or exercise for the same period. Finally, to help sustain results I advise my patients to use ESHO. Pause, as this contains actives which help reduce the breakdown of the filler.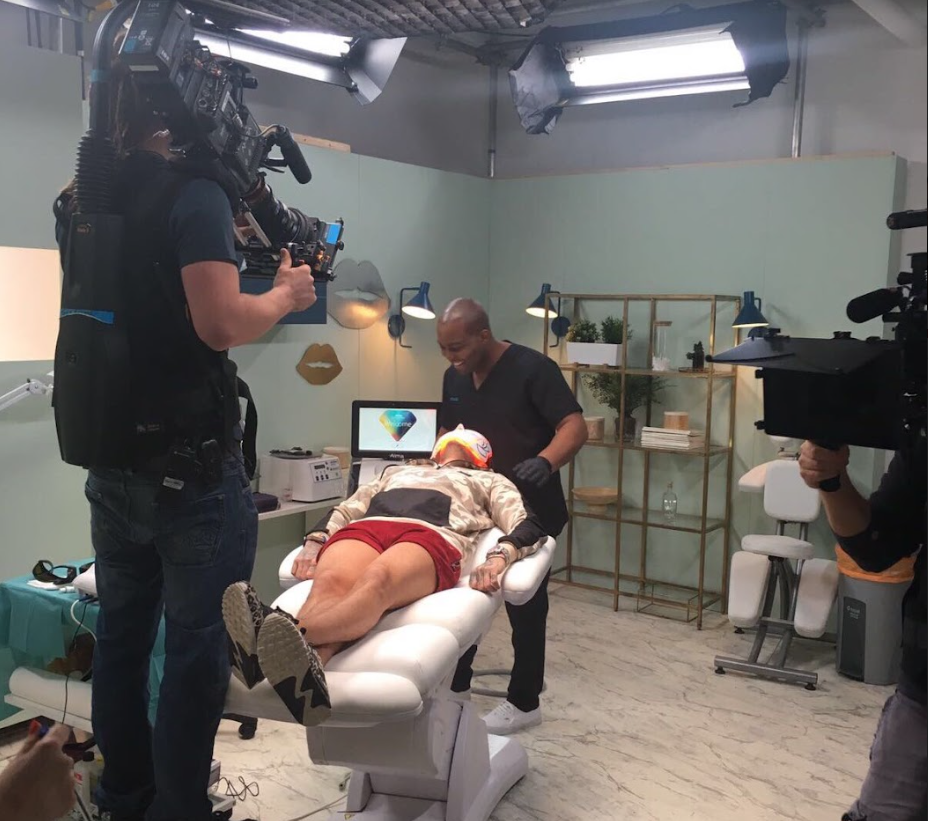 ESHO. is a world first, in that it is the only full targeted lip cosmeceutical product range available. What makes it even more unique is our lab process which we call The Social Lab. We utilise some of the world's best journalists, skin influencers, and dermatologists to give us feedback on our products while they are being developed. So in many ways these are true social media derived formulas – designed by us, but created by you, the customer. To date we are now the fastest selling lip product line in history which is so exciting. With our face range, body range, and home device range still to come, we cannot wait to see you fall in love with them, like we have!
On the key ingredients in ESHO...
Our products all have unparalleled levels of plant-derived bio active peptides. This makes all our products vegan and safe to use on all ages and skin types. Each product has its own signature hero active, from nourishing squalane in ESHO. Coat, to hydration boosting pentavitin in ESHO. Drench. We ensure all products have the latest technology in order to provide targeted results immediately and for the long term.