Halloween is almost upon us and this year we've collaborated with Illamasqua to bring you a selection of super easy, but super effective, Halloween beauty looks. From vampires to leopards, Illamasqua Brand Ambassador Zoe Peplow gives seriously good makeup inspiration.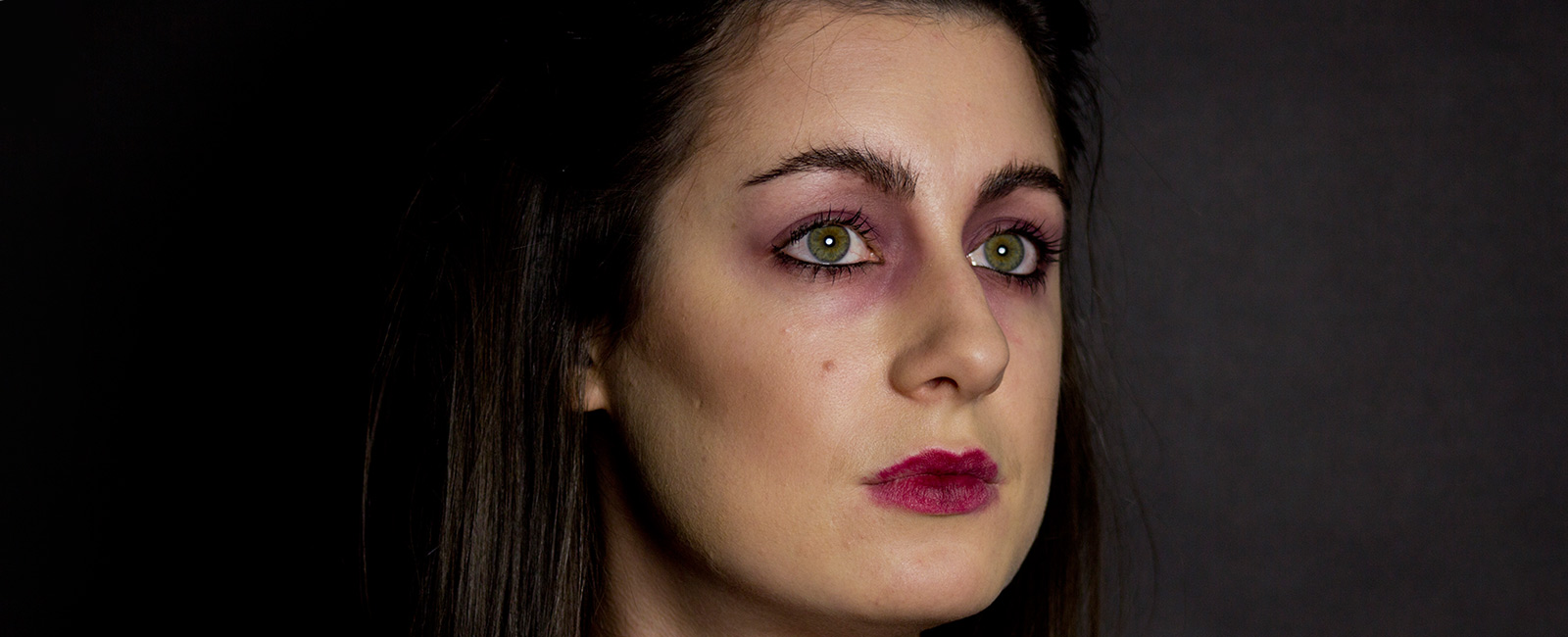 Unleash your inner vamp with this dark and deadly makeup look. Heavy bruised eye makeup and blood stained lips make this a pretty vampire alternative.


1. Start with base makeup completed.
2. Apply Cream Pigment in Depravity over lids and beneath eye.
3. Use powder eyeshadows in Wolf, Daemon and Inception to create bruised look.
4. Brush up brows with clear brow gel.
5. Apply pencil liner in Sophie to lower lash lines and lots of mascara.
6. Contour with powder eyeshadow in Wolf.
7. Use Glamore Lipstick in Kin and layer Precision Ink Gel Liner into centre of lips.
Feeling feline this Halloween? Get spotty with this leopard look that's super simple to create.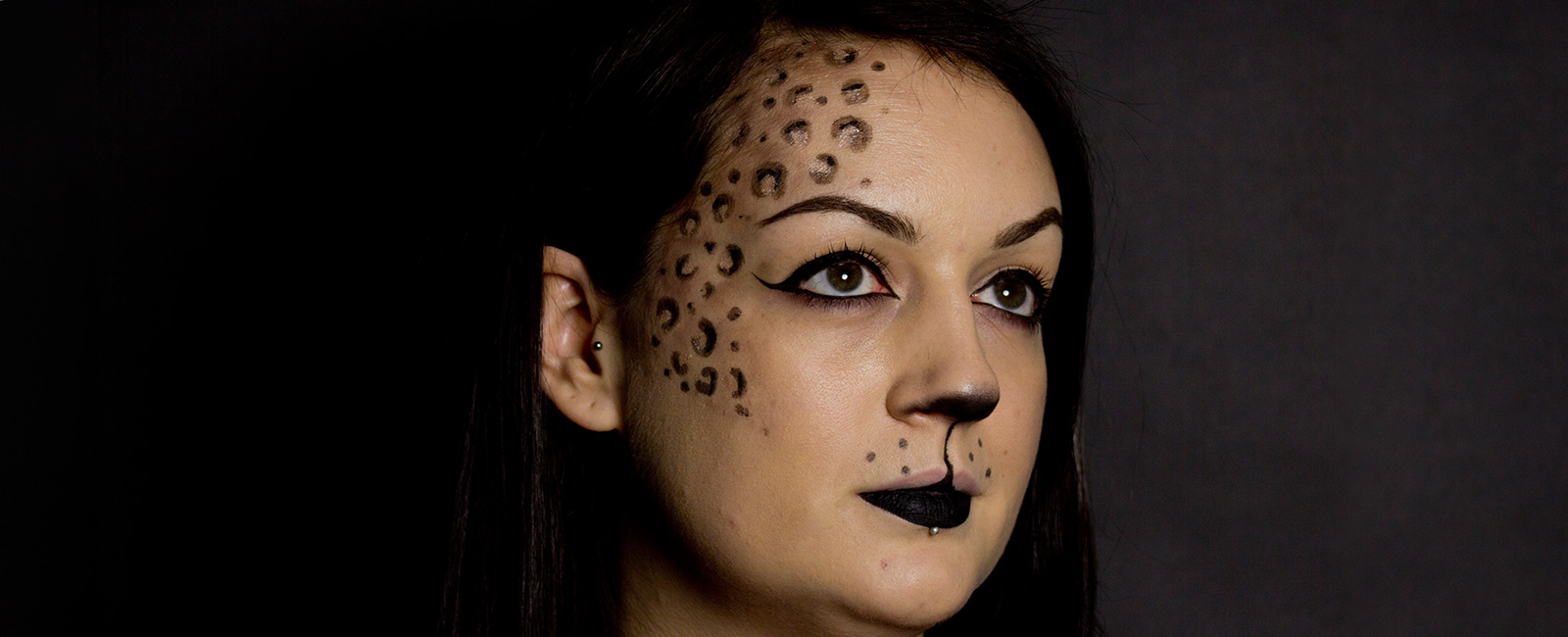 1. Use Brow Gel in Strike to create the leopard spots.
2. Layer Pure Pigment in Furore and Powder Eyeshadow in Wolf over the spots.
3. Darken the shape with Precision Gel Liner.
4. Line eyes with gel liner.
5. Apply Powder Eyeshadow in Wolf to lower lash lines.
6. Use gel liner on bottom lip and on nose.
7. Use pencil liner in Sophie to draw on whiskers.
8. Apply mascara.
9. Contour with Sculpting Palette.
One of our favourite looks, this monochrome skull makeup look is actually really easy to recreate. Take your contouring skills to the next level – and be sure to blend well.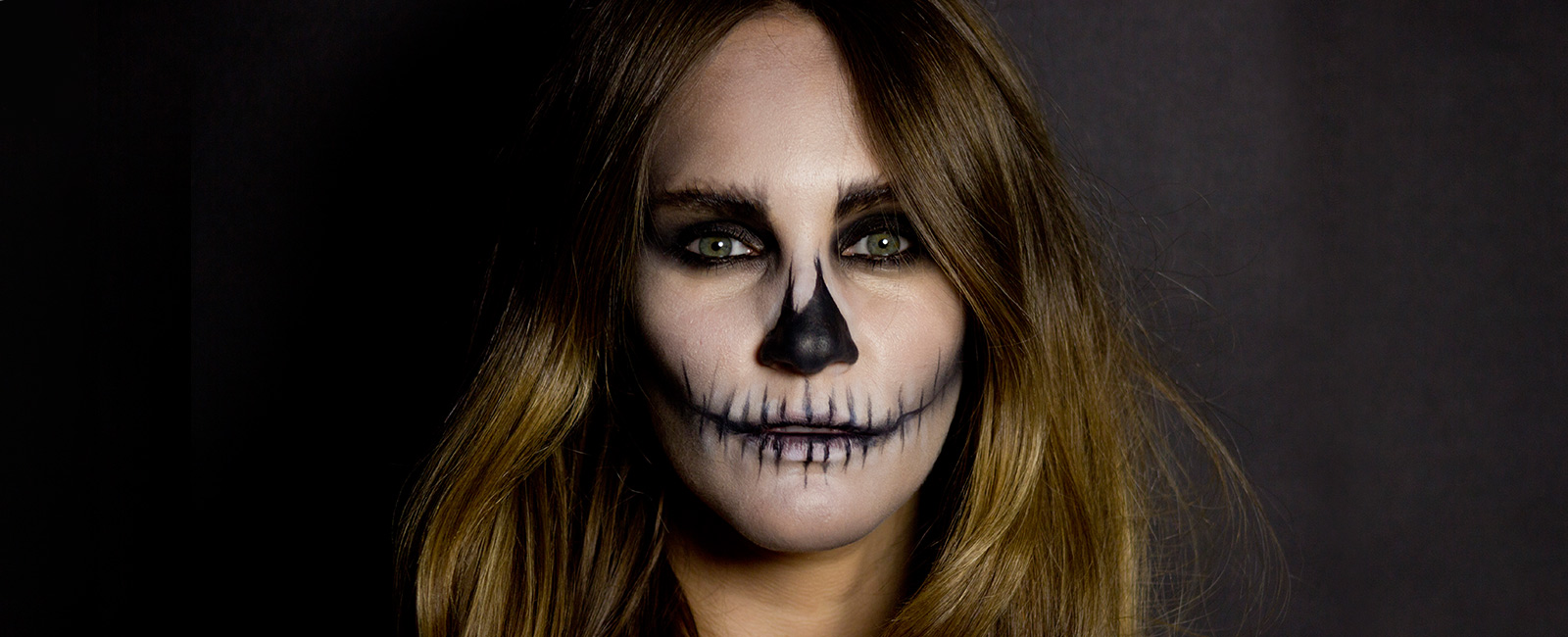 1. Apply white base.
2. Use Precision Gel Liner all over lids and blend through socket and up to brows. Use black pencil liner at the waterline. Apply mascara.
3. Brush up brows and fill with dark brow powder.
4. Map out the hollows of the cheeks with the gel liner. Blend to a strong contour.
5. Draw on teeth with gel liner and fine liner brush and use Eyeshadow in Sex to highlight.
6. Use the gel liner to colour the nose.