We meet Michelle Doherty, the woman at the healm of one of Australia's biggest skincare brands, Alpha-H. From skincare to inner confidence, we talk all things beauty with the authority in problem-solving skincare.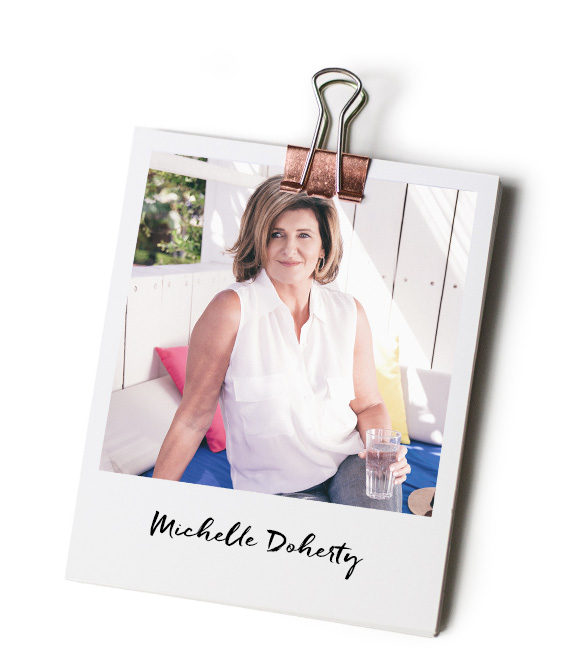 "When I was young (in my twenties) I suffered from cystic acne and my approach was to cover it up with thick makeup to disguise my blemished skin. In hindsight this made my skin worse as it added to the congestion. Then I spent years trying to get my acne under control with countless ineffective market offerings. It wasn't until I discovered Alpha-H that my skin started to change and show dramatic improvement.
My approach then shifted to exfoliation to improve the texture of my skin, which was scarred and thickened. Exfoliation has always remained a constant in my beauty routine as its key to maintaining a fresh flawless complexion regardless of age.
My beauty focus these days is on prevention. Sunbaking was the thing to do when I was young as there was less awareness around the long-term damage it could do to your skin. Today Alpha-H creates products that treat premature and sun-induced ageing while as a brand we help to educate our consumers on sun safety and looking after their skin. Our latest campaign All About SPF (launching 1st June) is a great example of how we are spreading the SPF message while supporting leading skin cancer research with a generous donation from each sunscreen sold.
In my personal opinion "less is best." I lead a very busy life and my hectic work schedule involves regular international travel therefore my beauty routine has to be simplistic and multi-functional. Products like Liquid Gold are my staples as it serves as my moisturiser, toner, serum and exfoliator on my travel days.
When I'm at home and have time I like to indulge in salon treatments such as facials and massages. I'm also a firm believer in a good haircut and blow dry. Being in the beauty industry, you get judged on appearance so it's important to be well maintained without being over the top.
Occasional salon treatments such as derma needling and vitamin infused facials are worth investing in to keep the skin looking fresh in addition to a good skincare regime. I tend to scrimp on things that don't give me instant gratification. Time waits for no one; so if I can't see it, feel it, or look it, I don't want it.
It was very common in my youth to be sent outside to get "a bit of colour". With what we know now I would have to say prevention should be at the forefront for those untouched by the sun's damaging rays. It's never to late to use daily SPF to prevent further damage for those people who already have UV damage.
My biggest beauty disaster was being a little overzealous with home waxing kits. My eyebrows never stood a chance.
I've had too many hair disasters to name, but chemical straightening and colouring in the same day didn't do me any favours. Oh and cutting a fringe with high humidity and heat is never a good look.
'If I knew then what I know now' . . definitely the use of sun protection so I look 30 years old when I hit 50, and also exfoliation for maintaining fresh and flawless skin while stopping reoccurring breakouts.
On a personal level I would have to say follow your heart, be passionate, learn from hardships and overcome challenges by turning them into positives.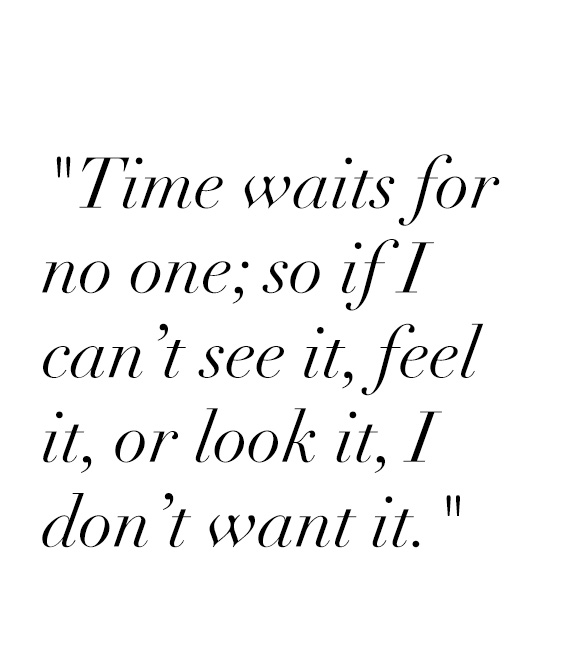 There is more to beauty than skincare and makeup. A balanced lifestyle, regular exercise, hydration and nutrition are all essential for maintaining healthy skin. Being physically fit also makes me feel mentally fit and more able to cope with demand and challenges that comes with running a global team.
Good skincare combined with a healthy lifestyle, nutrition, drinking plenty of water and regular facials keep me looking and feeling my best. Allowing time to relax is also key as it balances my busy work schedule. I'm learning to de-stress through meditation and trying to restore better sleep habits through turning off my MAC, IPAD and mobile phones at midnight each night regardless of what country I am in. This ensures I wake up and feel I have put some space between Alpha-H and my private life.
I think learning to be comfortable and confident in your own skin is a huge part of beauty. For a lot of women this comes later in life. I lacked confidence because of my skin when I was young and have regained it over the years since. I don't see this changing even as I age. When I look back on those low days I now thank my lucky stars that my skin issues borne a passion and belief that I could learn from and make a difference in this world.
Always try and use skincare that challenges the norm. Women should not be scared to look at techniques and procedures that creates change and challenges the accepted ageing process. Gone are the days of conventional skincare; that never has slowed ageing and it won't now. Don't accept marketing claims unless it's substantiated. Companies need to be more accountable and stand behind their products. Service and care shouldn't stop at the production line, it has to continue on into your bathroom where we get to share your time and skin journey.
It's important to have a dialogue with your preferred skincare brand. At any given time you should have the freedom to discuss your priorities, your concerns and allow us to tailor skin solutions that best fit with your age, lifestyle and budget. Each skin is unique and therefore your skincare regime should be too."