We speak with Joy Isaacs, CEO of ARgENTUM skincare about beauty, self-confidence and how her approach to inside-out wellbeing has changed over the years.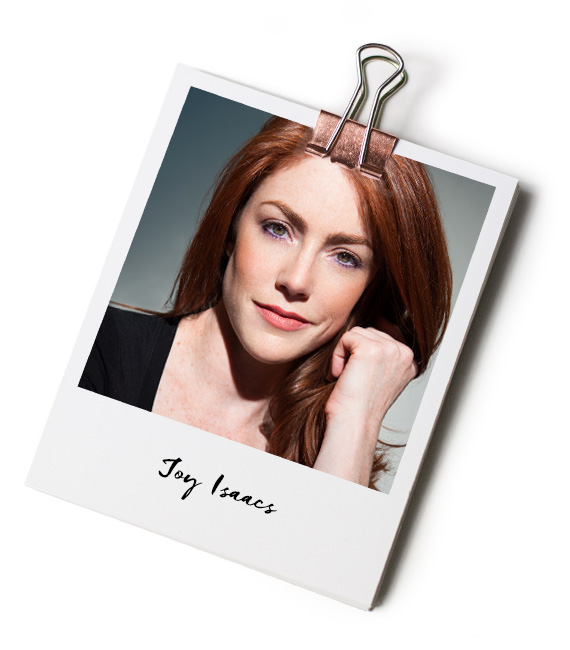 "I have always loved beauty – adorning things and making them beautiful, whether that's doing a friend's hair or makeup or applying ridiculously large false eyelashes. As the years have passed my focus has moved from an over abundance of makeup to concentrating my energy on skincare. I feel I've found my perfect personal routine through ARgENTUM, and have a deeper understanding of aging gracefully, through healthy, glowing skin.
I've definitely become less high maintenance, being a mother of three boys and running a business allows me little to no time for myself. My skincare routine is simple and straightforward as ARgENTUM's la potion infinie is designed for the face, eyes and neck and can be used to replace your moisturiser. The powerful active ingredients are so potent they cover any need for a serum or layering, which suits my lifestyle perfectly.
"Our skin is so important to us and reflects the way we feel, so I'll always focus my attention on skincare as my biggest indulgence. After that I'm all about the lashes and lips, and am always on the lookout for wonderful new (preferably super matte) shades of lippy and the latest mascara. Finding the perfect liquid eyeliner is also important, so I don't mind spending money on sampling the latest technologies. I tend to scrimp on hair shampoo, it's silly I know but I like to mix it up with different products, which seems to work well with my hair. My only sticking point with shampoos at the moment is to avoid Sulphates because they completely strip the natural colour of my hair.
I've had my fair share of triumphs and disasters around beauty, but I think one of the worst was when I had my eyelashes tinted black. The beautician didn't put the right amount of masking protection on the skin under my eye and I ended up with black dyed rings, just like a Panda. If only smokey eyes were in fashion at the time…"
"I listened to my mother when she told me to STAY AWAY from the sun and I'm so pleased I did. I have very fair skin and instead of trying to keep up with everyone else, I embraced the vampire look. I've reaped the rewards as sun damage is so aging. I would tell people in their twenties to be careful in the sun as the damage shows up later in life and is irreversible… not to mention the devastating effects of skin cancer.
I definitely feel my concept of beauty has broadened and become much deeper over the years. My belief around inner beauty and finding harmony and balance are much more the focus. I've been known to eat cake for breakfast, lunch and dinner but have had to acknowledge that sugar is another major cause of aging and bad health. It was time to stop telling myself that just because I don't drink and smoke, a little sugar won't hurt.
I find when I come from a place of inner-peace and wholeness I'm much more able to make the right decisions around my diet and overall wellbeing, which is something I used to neglect.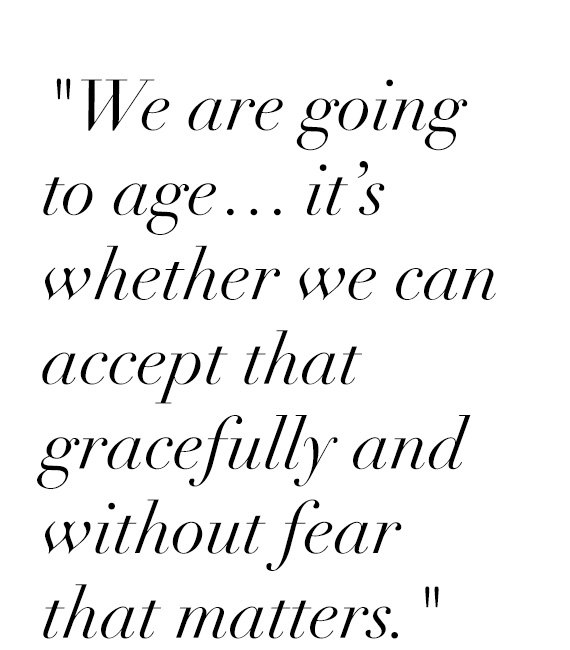 "I love bath time, when I can sit in steamy hot water, filled with copious amounts of Epsom salts to help relax and clear away any negative energy. I don't have time for facials or treatments but they are a wonderful way to indulge, and exercise… well that reminds me… I need to do more of that (in my sleep)."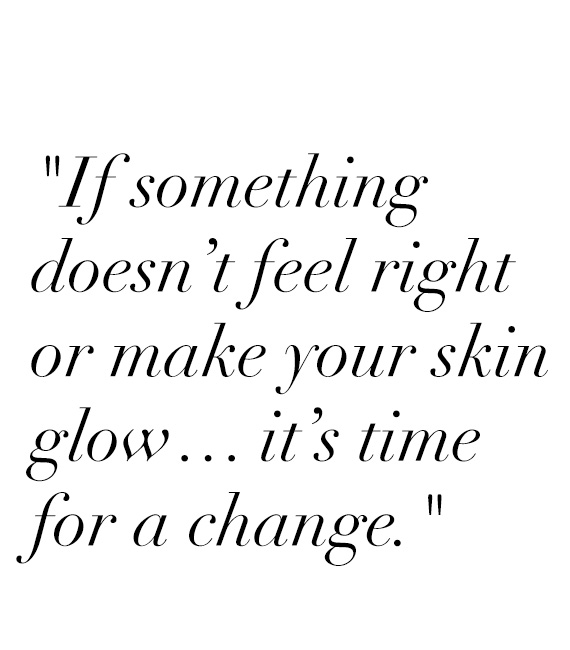 "Now, as the founder of a skincare brand I've definitely been forced to try and understand what makes things beautiful and I've come to realise that this is very much something that radiates from within.
The one constant we have in life is that everything changes, we are going to age… it's whether we can accept that gracefully and without fear that matters. Time forces us to let go, but it's a hard pill to swallow as you start to notice dramatic differences in the texture of your skin – for me that was around 26, 32 and now 40. The key is not to fight it. Embrace it, and focus your attention on keeping the skin looking clean, clear, radiant and most importantly allowing your inner balance to shine through."
My beauty advice, no matter your age is. . feel good about yourself and what you do. Always listen to your instinct and trust your intuition, if something doesn't feel right or make your skin glow… it's time for a change.
Of course, plenty of water and a good night's sleep always helps too!