We speak with the always-inspiring Rose-Marie Swift, founder of organic beauty range RMS Beauty, regarding her approach to beauty, health and the route to inner confidence.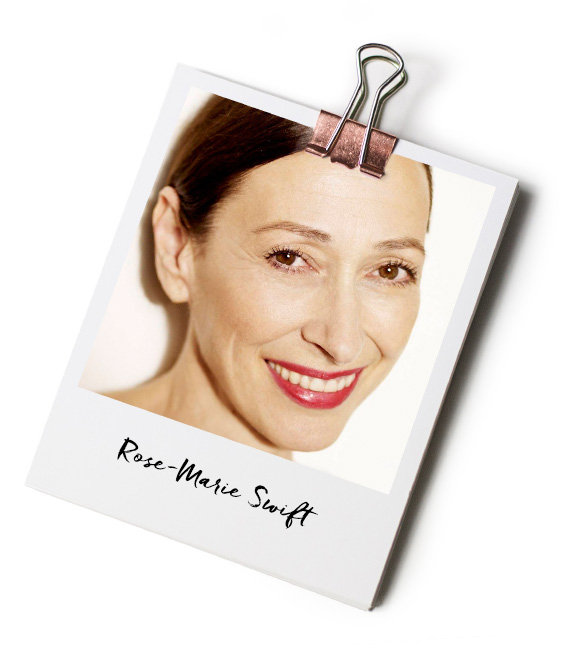 "My approach to beauty hasn't changed a whole lot really. It's still centered around my original "less is more" philosophy and that in turn has meant that I've always striven to use the cleanest products I can.
I've always been low maintenance when it comes to be beauty; the great thing about my products is that they allow me to have a fuss-free routine but still look refined and polished. I can look my best with minimal effort but still look and feel like myself.
My regular facials with Ildi Pekar [www.IldiPekar.com] are my ultimate treat! As well as my obsession with healthy organic food and cold-pressed juices [www.RadianceCleanse.com]. I'm a big believer in adopting an inside-out approach to beauty, so I never think twice about spending money in that area; I see it as an investment.
I don't scrimp or save anymore. I find myself saying "I don't have kids and I don't have a husband" so I'm never frugal when it comes to my brand or even myself. At the end of the day, you can't take money with you, so you might as well put it to good use and reward yourself every once in a while for your hard work. These days I'm much more generous then I was in the past when I started my brand and was saving my money to do something important and meaningful."

"My main advice would be to take care of your skin! Using products loaded with harmful chemicals like those in so many of today's cosmetics and beauty care products will leave you with visibly aged skin in the long-term. Exercise caution and don't get sucked in by ridiculous beauty claims. The art of marketing is not what it appears to be, do your own research into the ingredients you're putting on your face. Nothing is a magic wand.
My beauty routine is a reflection of my holistic lifestyle as a whole – a focus on raw, organic ingredients that have real benefits for my skin. I try to eat as clean as possible, and I apply the same principles to my product formulas: clean, raw and organic.
Skin is a direct mirror of the gut – so diet has an incredible impact on our skin. Treatments and facials are all very well but eating clean keeps me looking and feeling my best. Raw fermented foods and a healthy, organic, GMO-free, processed food-free and sugar-free diet are invaluable if you want to maintain a clear complexion.
I've always worked in my own style, and I don't let myself be influenced by others, so my brand is 100% a result of my own inner explorations and outer experiences of beauty and health. I prefer to maintain my distance from the mainstream beauty industry actually – I truly believe our pursuit of beauty is going into a dangerous place psychologically for young women today."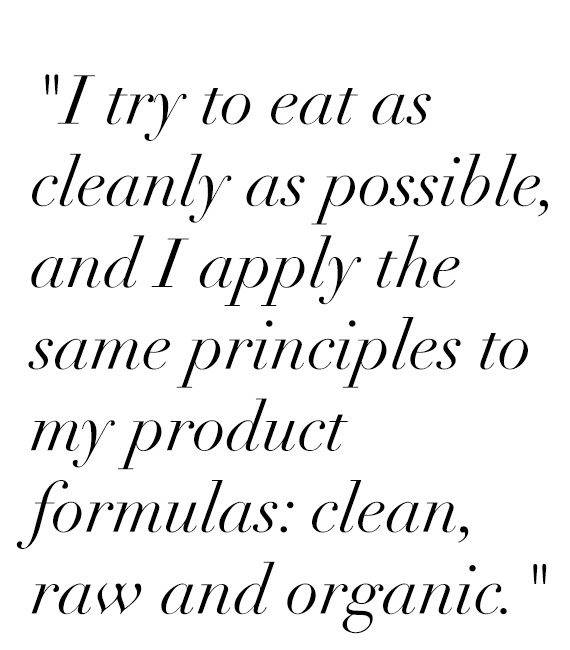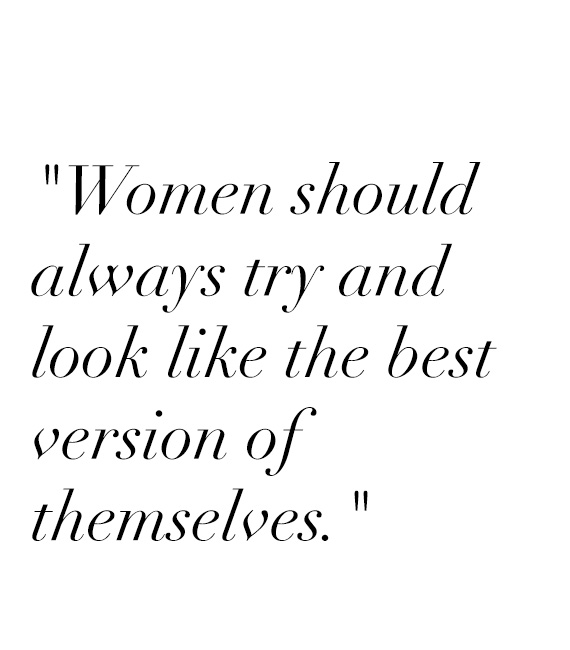 "The vision for RMS Beauty was very much born from my own personal (and unsatisfied) desire for a beauty brand that creates clean, safe and organic cosmetics without sacrificing any of the quality of luxury makeup.
Dealing with ageing is hard enough as it is, but it's so often portrayed as an obstacle in today's social media storm, which can make it a real issue for some people. Conquering that issue is all about coming to terms with it in your own time and on your own level – I'm surviving because I found happiness within.
No, but saying that, I love the youthful, dewy skin which is all over the catwalks at the moment – that fresh, luminous glow will always be in style.
Women should always try and look like the best version of themselves and be comfortable in their natural beauty. Overly contoured faces and faces with caked on makeup will go out of style eventually, but natural beauty is forever. It's important not to become a slave to trends – find products and looks that work for you and can be adapted as you age to enhance your natural beauty."