We speak with Natasha Denona, creator of her eponymous, luxury makeup range to find out about her career, what inspires her and her outlook on what makes us beautiful.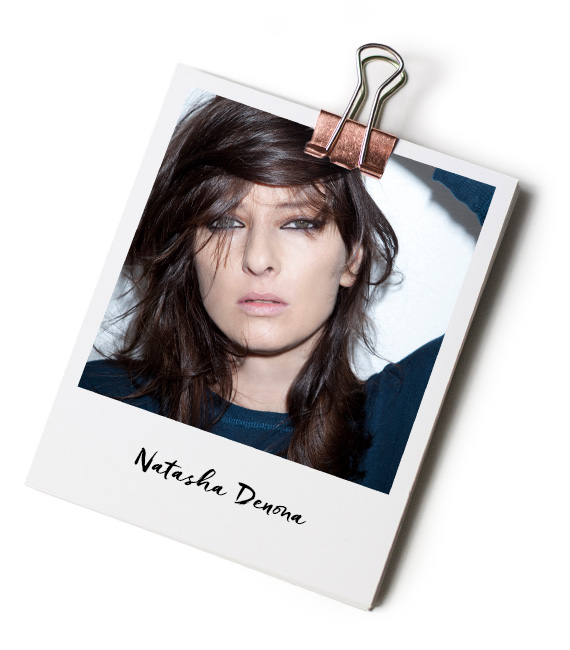 In the 90s, about twenty years ago during my modelling career, makeup looks were heavy and the texture was very thick and cakey; fake-looking. I quickly learned the artistry of the makeup world and in the mid-90s, I finally began to work as a makeup artist.
My style's concept was and still is to create clean appearances and fresh-looking skin, which has remained a classic until now despite the dramatic look entering the scene. Trends are always born, yet in this case, my concept is not really a trend – it's more of a classic because it is stable and doesn't get eliminated nor replaced by other concepts.
In the past two years, the new generation of media and social networking has brought back the heavy look, with techniques from the 90s greatly influencing the makeup world and adding even more dimensions without dominating the delicate look. When I was a dancer in my earlier days, I had a tendency to dress with a more 'grunge'-like style, so I wasn't doing too much maintenance in terms of my appearance. I often went natural without makeup. As I transitioned into my modelling career, I retained my fondness of the natural look and also developed a love for applying makeup as an art. I enjoyed getting ready for photo shoots and fashion shows behind the scenes, especially whenever I was able to do the makeup on my own.
I am pretty plain and natural as I believe appearance should be clean and fresh, so I don't indulge too much in myself. I do what is needed, but when I am at the manicurist all I can think about is, "What a perfect time to read my e-mails!"
I never let anything get in the way of quality time with my kids and husband. This is my first priority. Of course I also love to spend my time with my friends. I love visiting my family since they are far from me in Croatia and Germany, not to mention; my work, eating out, the beach, and traveling give me great pleasure. The only areas in my life that I neglect are my sleep and exercise.
In my modelling career, the agency required me to highlight my hair blonde. I didn't feel like it was me, at all. I am naturally a brunette so I felt costumed. One disaster I can remember from my youth is burning my skin while tanning in the sun of Croatia when I was visiting my family during the summer. Today I have to deal with skin imperfections because of that.
If I could give anyone advice it would be to not change oneself to be someone they are not and to try to accept what they received naturally as much as they can, to focus on the positive and not the imperfections. Of course, I am all for fixing imperfections with makeup or wearing super-dramatic makeup looks that can boost self-confidence, or even just applying for fun and creativity. Even dramatic looks can act as enhancers.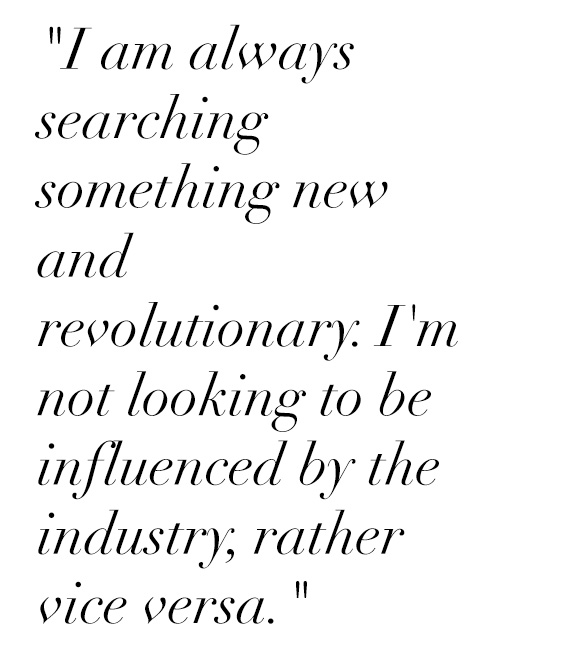 With all that said, I can understand the influence that the media has on people, as it is mostly photoshopped, so they imagine that the images of perfection are real. What they do not know is that the media portrays a very specific image of beauty that is designed for the sake of aesthetics, as in art, and is often misleading. In my opinion, makeup is supposed to enhances one's natural beauty, not replace it.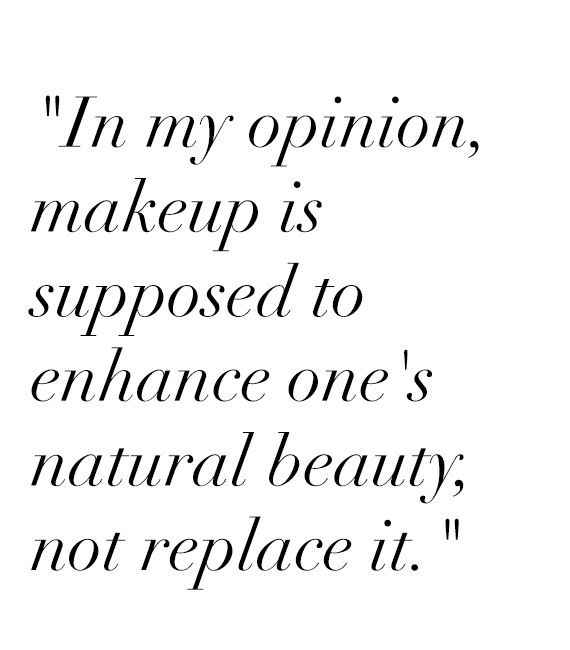 Growing up, there wasn't much awareness of healthy food at home. I used to eat everything – from sweets to junk food; everything. In the past, I was also a professional dancer, so this helped to balance out the junk food lifestyle I was used to. Unfortunately, these days I don't have time for taking classes, so I resort to the work-out room when I can. These days, having my own kids and the love for creating has greatly influenced my lifestyle. I can use my creativity in the culinary arts, not only in makeup artistry. My passion for art has been brought to life even in the kitchen, which enables me to enjoy healthy food – especially cooking it.
To keep myself feeling youthful, I enjoy getting facials. They work wonders for my skin and the treatment itself is a good time for me to relax. I also get massages on a regular basis. I am often tense in my upper back, neck, and hands due to the nature of my work. I have never done any surgeries on my body, but now that I'm 45 years old, I'm starting to think about how I can maintain my skin as much as possible as it is today.
As a dancer and model, I have always dealt with makeup so my transition into makeup artistry was smooth. I feel that the way I work as a makeup artist, and also the way I create the line, came from my own personal use and from the experience on other women.
I am always searching for something new and revolutionary. I'm not looking to be influenced by the industry, rather vice versa. The imagination and ideas I have of creating innovative and new makeup products are inspired by the world of art, design, and technical makeup solutions for my clients.
Indeed, I have become more comfortable in my skin. With the years, I become more satisfied with life since I know there's no rewinding, therefore I am constantly living in the present. I do not ruminate on what is not important or overanalyse my life as I did in my youth, rather enjoying each moment. I enjoy following beauty trends for my work. I also simply love to discover the creativity of other artists and makeup brands. Don't be afraid to experience. For me personally, experimenting with expanding boundaries enabled me to dare and to discover new territories that I would not have found if I would have stayed in my comfort zone. This is relevant for personal makeup appliance, makeup artistry, and just creativity in general for women and men of all ages.