4-year old North West Kardashian has her own customised makeup kit and Beyonce apparently lets 6-year old Blue Ivy delve into her lipgloss collection, but what was your first experience with makeup? Five Beauty Bay staffers share their experience.
Harriot, Web Developer
My earliest memory of makeup was absolutely caking myself in blue eyeshadow, and foundation that was way too orange for my skin. Oh, and the legendary Dream Matte Mousse pale foundation lips! Soon I gave up my ambition of bringing the 80s to life and I moved onto perfecting my eyeliner. It started with black eyeliner around the top and bottom of my eyes (MySpace look, am I right?!) and then I focussed on my wing. But you know what, all those years learning to steady my hand whilst perfecting the wing on the school bus paid off…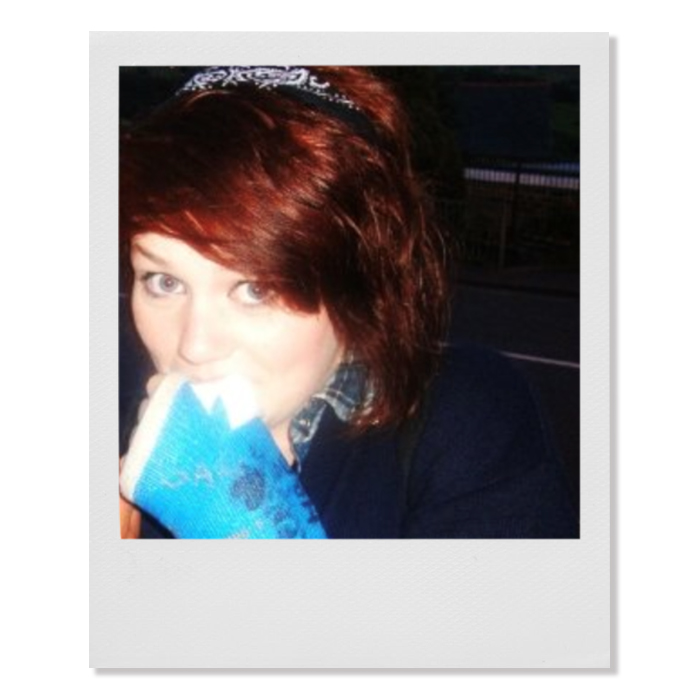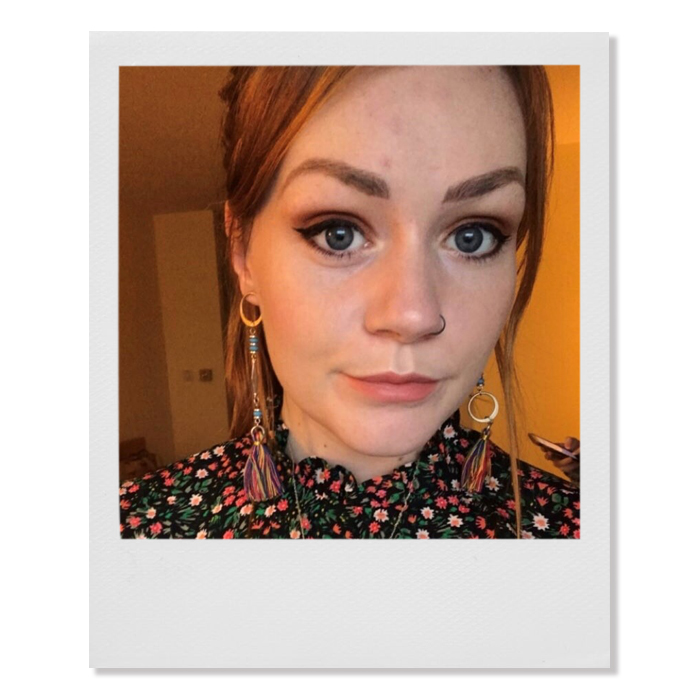 Llara, Head of UX
I was young in the actual 90s and had a serious passion for a brown-toned, bricky red-with-a-hint-of-raspberry lip (and, apparently mushroomy haircuts). Rimmel's Heather Shimmer was THE lippie du jour (old fashioned way of saying 'ride or die', FYI). I was also mad keen for a bit of glitter. These days I look less like I've been "punched in the mouth" (my aunt's words), but I refuse to grow out of the glitter…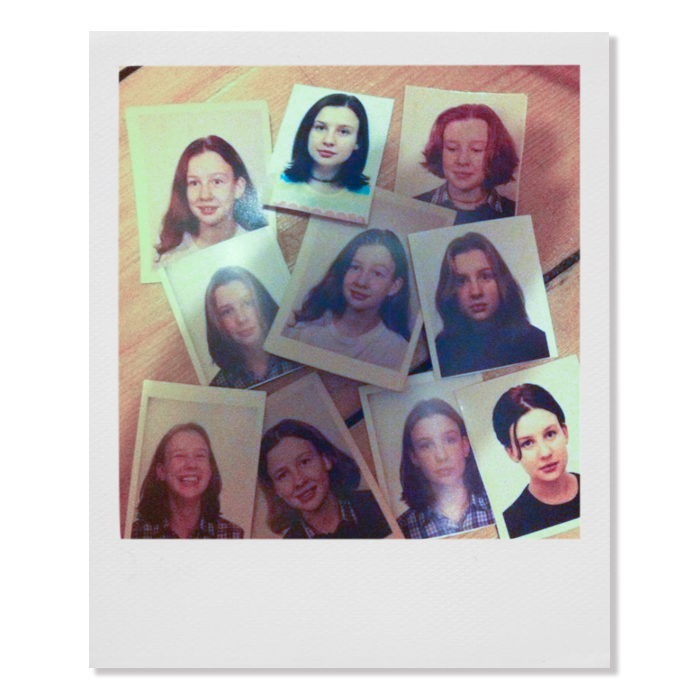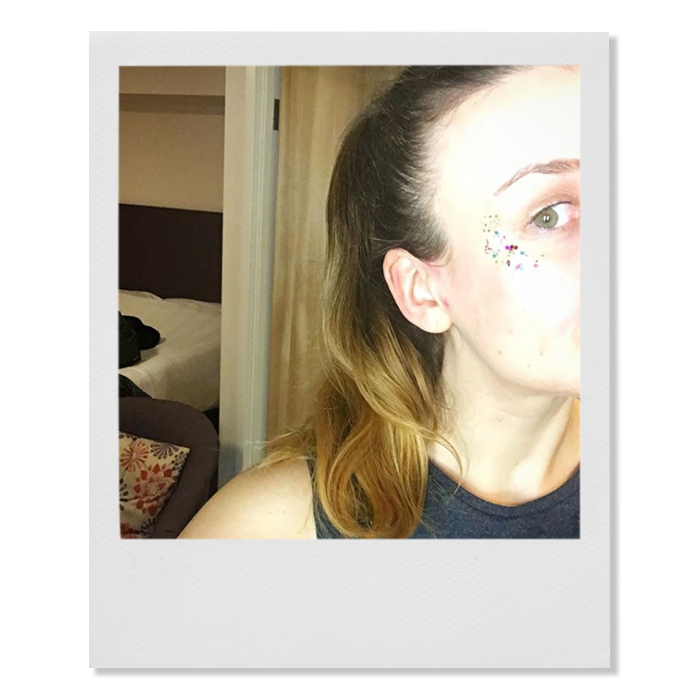 Grace, Beauty Writer
It's kind of weird that I ended up working in a job that requires me to live and breathe beauty products, because I didn't start wearing makeup until I was in my second year at university. My mum doesn't wear makeup and I don't have any older sisters so I never really had the same introduction to beauty that most people have. I remember feeling a bit out of the loop as a teenager, but in hindsight, I'm glad that I missed out on the orange foundation/blue eyeshadow/extreme liner phase! When I did first start wearing makeup, the only things I cared about were my eyelashes and eyebrows – it was the early days of the Cara Delevingne era… This was before brow products were a mainstream thing and I remember using a terrible red-toned brown eyeliner to (heavy-handedly) fill in my brows (see pictured – and yes, I had yet to full grasp the importance of SPF). Fast forward to my Brow Wiz days, please.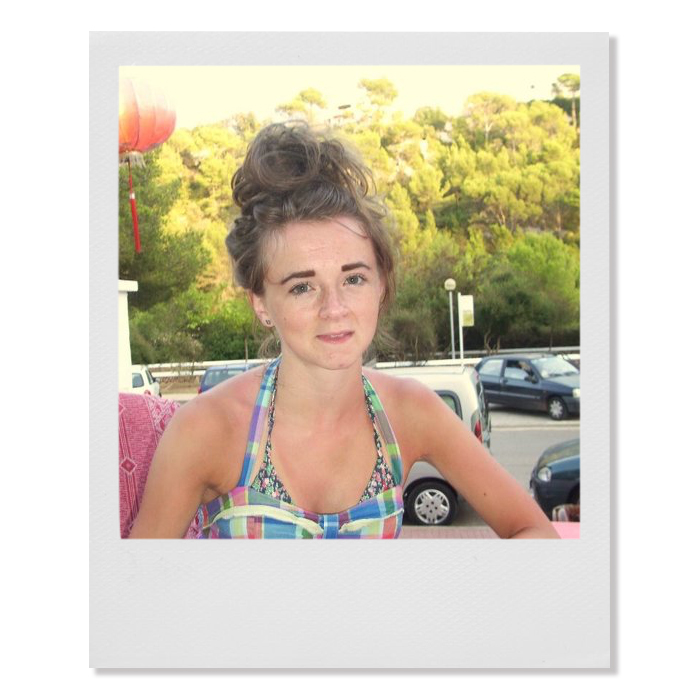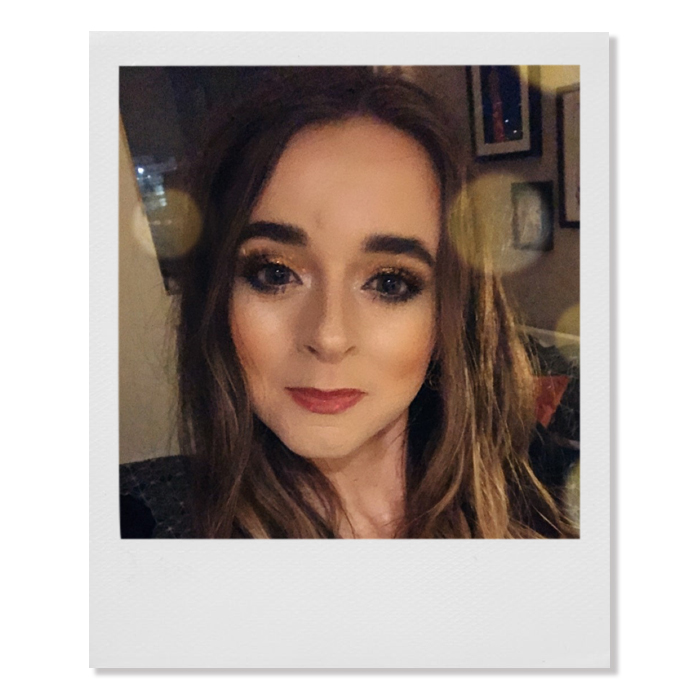 Amelia, Copywriter
One of my earliest memories is the Christmas I unwrapped my first ever makeup kit. Packed with hideous blues and blinding pinks, the glitter, stickiness and flimsy foam applicators were everything I ever wanted. Proud as punch, I gave both my mum and I the ultimate makeover and made her take a picture to remind us that we'll never look better than that again unless we pay £30 with lashes. As fantastic as it was and as pro as my skills were (for a four year old) I'm happy to say I've changed the colours I tend to go for, found my lips and dug the colours of my kit out with aggressive enthusiasm. So thank you mum for making my Christmas, sparking my love for makeup and keeping pictures like this so I don't have to dig out the high school ones!!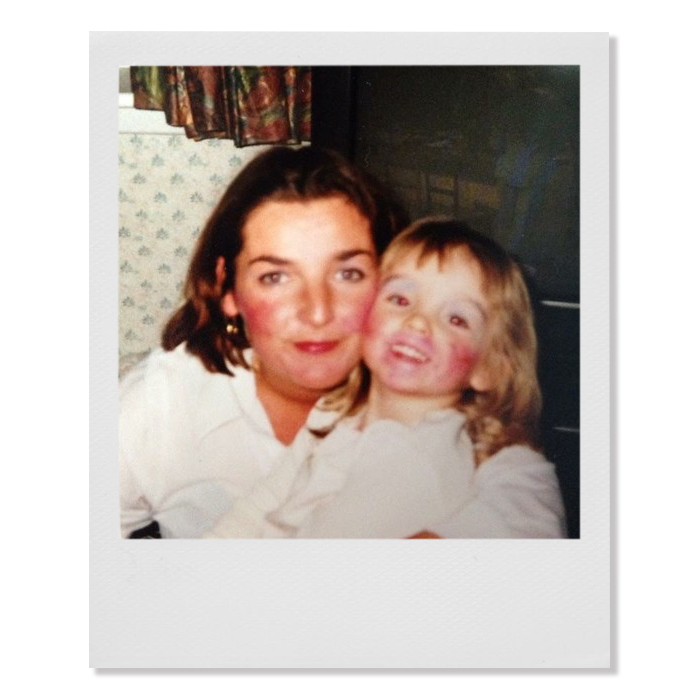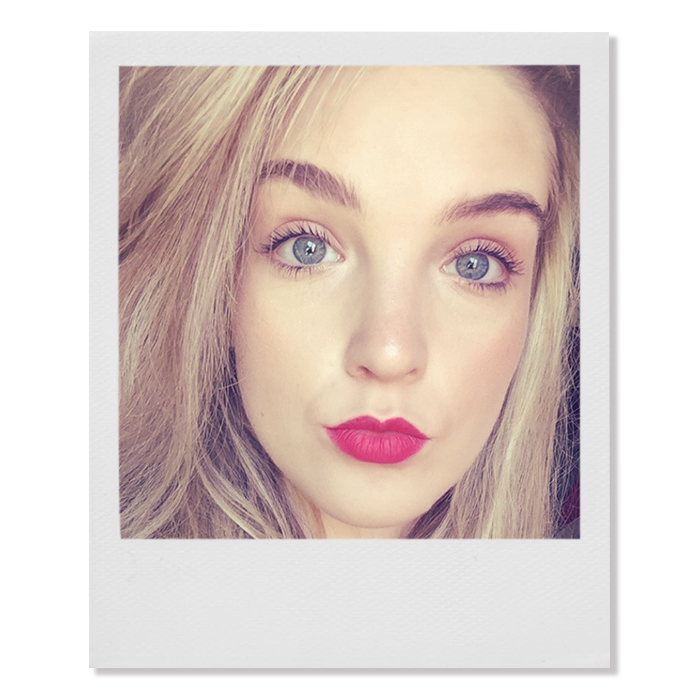 Katie, Head of CRM
Mine's 'my first experience with fake tan', because when you're from Swansea, fake tan = life. The first snap is me in university (a decade ago). At the time I thought I was uber glam and fancy, a bronzed goddess. But looking back, I'm the colour of varnish…gravy…a carpet from the 70's – all things my natural skin shouldn't resemble. Prep involved two coats of tan the day before and a third on the big night. All preserved by not showering in between or going outside. It was kind of a big deal and I wouldn't go out without completing the full ritual. Hopefully I'm slightly less orange than I used to be, and I can handle leaving the house if my skin is more au naturel. But 10 years on and Thursday night is still fake tan night. You can take the girl out of Swansea…