We live in an era where almost every week heralds the arrival of a new beauty trend, swiftly followed by dozens of articles, videos, and product launches claiming to help you 'get the look', but almost certain to overwhelm. From contouring to strobing, baking, and draping, our everyday beauty looks are continually being broken down into increasingly complex additional steps, hardly deemed necessary if your day-to-day face doesn't demand Kim Kardashian levels of definition. I for one, am averse to using more than five products on my face on days predominantly spent staring at my computer screen, and have found that one of the most efficient ways to streamline my routine is to invest in products that can do double-duty and multitask.
Enter the ultimate multitasker, Kevyn Aucoin's Neo Bronzer, a product which I discovered whilst on the hunt for a product that could single-handedly add colour, warmth, definition, and radiance to my complexion. In lieu of layering multiple products (which creates the predicament – which first?), Neo Bronzer combines blusher, bronzer, and highlighter in a single pan (the ombre effect is bona fide Instagram fodder), designed to be swept on in one fell swoop.
Some might feel uncomfortable at the idea of applying blusher and bronzer to the same place, after all, beauty literature teaches us to smile and sweep blusher onto the apples of our cheeks and bronzer beneath the cheekbones. But the thing is, if you have a rounder face (which most of us do) this only serves to reinforce the roundness. To create the appearance of higher cheekbones, and for a more angular effect, treat your blusher as you would your contour product and apply it to the hollows of your cheekbones instead. Just suck in your cheeks so your cheekbones pop out, and sweep the colour into the hollows.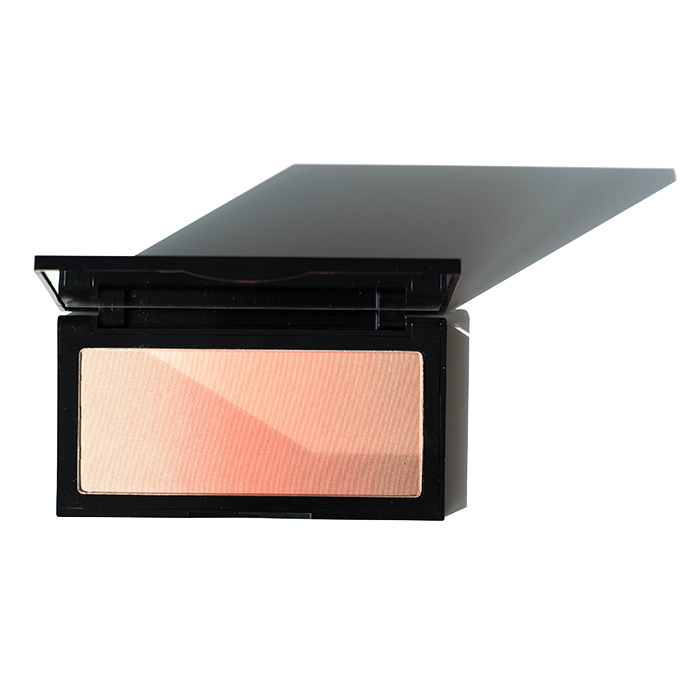 This three-in-one compact makes making up a fast affair – I don't even need to switch brushes in between steps. Plus, the complementary shades remove all of the guesswork. When I apply the blush following the hollows of my cheeks, I swear it gives me instant cheekbones and warms my whole face. Most bronzers offer up matte shades, but this palette is all about getting your glow on – it's everything you need to achieve sculpted, enhanced skin. The formula is incredibly lightweight upon application; so whether you're aiming for dramatic bronzing or subtle definition, the powder sits comfortably and builds easily in light layers, blending easily to diffuse and soften skin, whilst injecting colour, warmth, dimension, and radiance. It's become the one thing I have to wear every single day – an instant (and much needed!) dose of healthy, fresh-faced, just-returned-from-a-beach-holiday glow.