As someone who tests beauty products on a regular basis I'm well accustomed to products not quite living up to their claims. A case in point? Long-wearing lipsticks – only a handful of those I've tested have proven to be as budge-proof, kiss-proof, and cocktail-proof as their marketing claims profess. And as someone who has neither the time nor the energy to constantly reapply lipstick, the idea of a lip colour lasting impeccably from dawn 'til dusk really is The Dream. As it happens, there's a new player in the game, and I'm predicting that long-lasting lipsticks are about to be ousted from their throne…
We're used to Korean brands being ahead of the curve when it comes to launching inventive skin treatments with unique ingredients, but this innovation isn't exclusively limited to skincare. One of the latest beauty trends to emerge from Korea are temporary peel-off lip stains. Promising smudge-proof, long-lasting colour – think temporary tattoo – the premise is relatively simple, you dab a gloopy gel onto your lips, allow it to dry, and then peel it off to reveal a sheer tint of pigment that won't move for at least 12 hours.
This is no swipe-and-run tint – rich, pigmented, and dense, the initial texture is more like a glue than a lip gloss (I'd recommend applying it with a lip brush to ensure that all areas are sufficiently covered) and sits like a mask upon the lips. After a few minutes, it dries to a thick gel consistency, which requires you to keep your lips fairly still and speechless for the 15-20 minutes needed for the stain to set in and take effect. Once the time has passed the tint can be peeled off relatively easily and painlessly, revealing a lollipop stick-esque stain which quite miraculously, doesn't budge, no matter what you throw at it.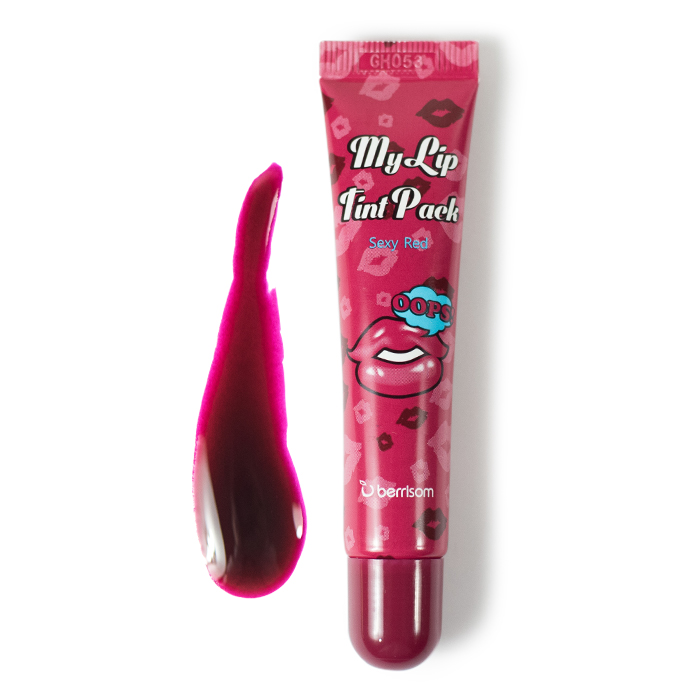 Aside from the fact that the colour remained in place even after I'd consumed my morning coffee and two meals (one of which was a burrito), perhaps my favourite aspect of the stain is that the pigment is completely weightless. Unlike longwear lipsticks (which typically sit tight and heavy), post-tint my lips felt completely bare, to the point where I completely forgot I even had anything on. Now if that isn't The Dream, I don't know what is.