Is there anything better than a box packed with beauty? In our opinion, there are very, very few things better than a beauty bundle. Here at BEAUTY BAY, we know you like to treat yourselves, your besties, your parents, or any of the beauty obsessives in your life. That's why we've made gifting even easier and more epic with our For The Obsessed Beauty Gift Boxes.
With a beauty box for the party obsessed, the skincare obsessed, the haircare obsessed, the self-care obsessed, and the trend obsessed, you know you're going to find something for every beauty lover in your life. Especially yourself.
Keep scrolling to discover the beauty boxes that will score you serious gift giver points.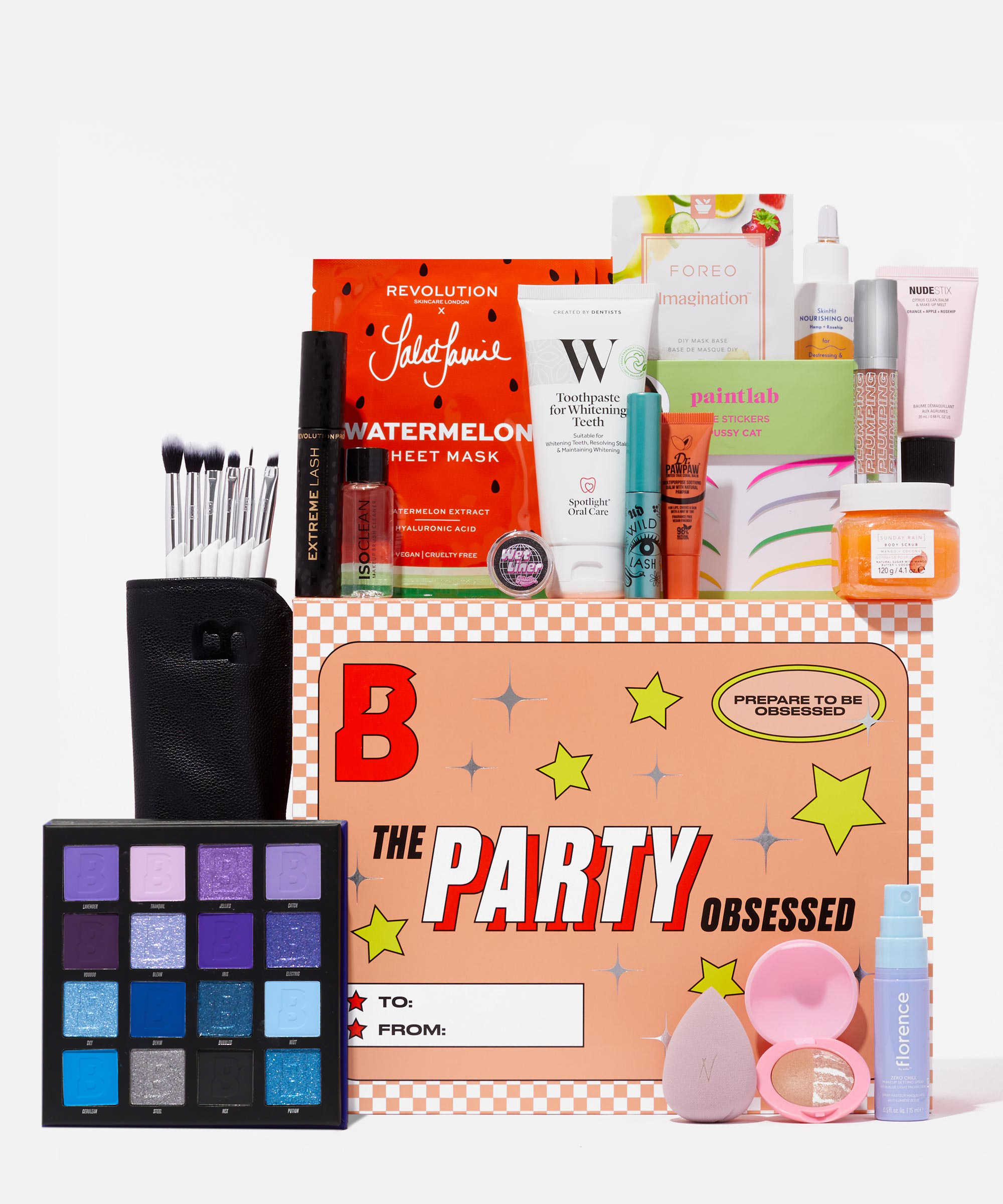 If you or your giftee are always the last one standing at a party after being the life and soul, you're party obsessed and you need The Party Obsessed Box. Packed with everything from a bestselling eyeshadow palette to whitening toothpaste, sheet masks to makeup brush cleaner, plus a saving of 70%, this is the beauty bundle that will see you from pre-party prep to post-party recovery.
The Skincare Obsessed Box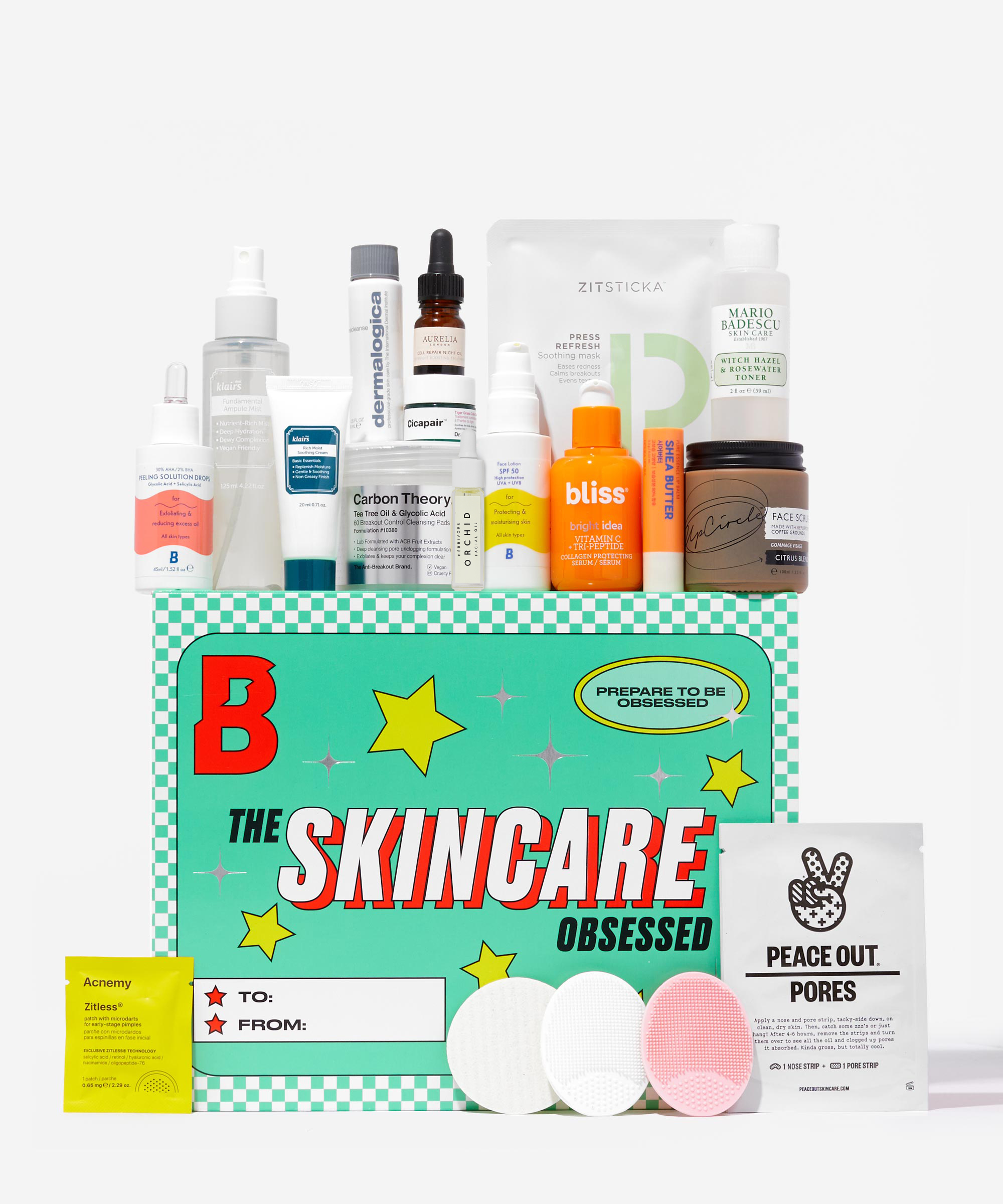 Any skincare obsessive will tell you that skincare bundles don't get much better than this. With a saving of 74% (!!!), The Skincare Obsessed Box will transform your routine and your skin without denting you bank balance. Whether you're hauling for yourself to overhaul you routine or for a skincare newbie, this in the box that will give serious results.
The Haircare Obsessed Box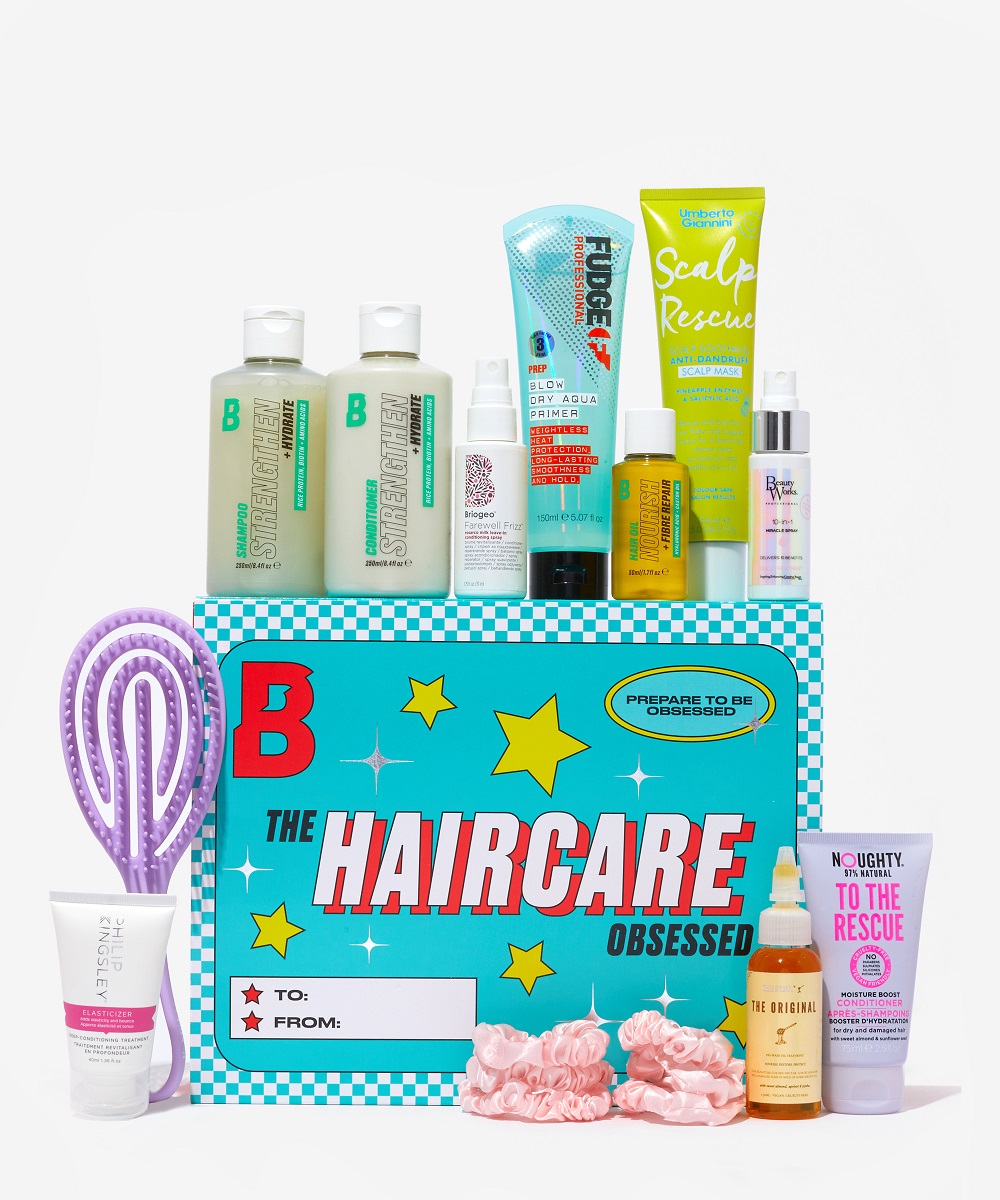 Know someone who's never out of the hair salon? Or maybe your hair needs some love? Whatever your situation, The Haircare Obsessed Box is here to transform your (we mean your giftee's) hair for 2023 and beyond. With something for every hair type and every step of a haircare routine, plus a saving of 72%, this is the collection that will be making its worth know via the amount of compliments your locks will receive.
The Self-Care Obsessed Box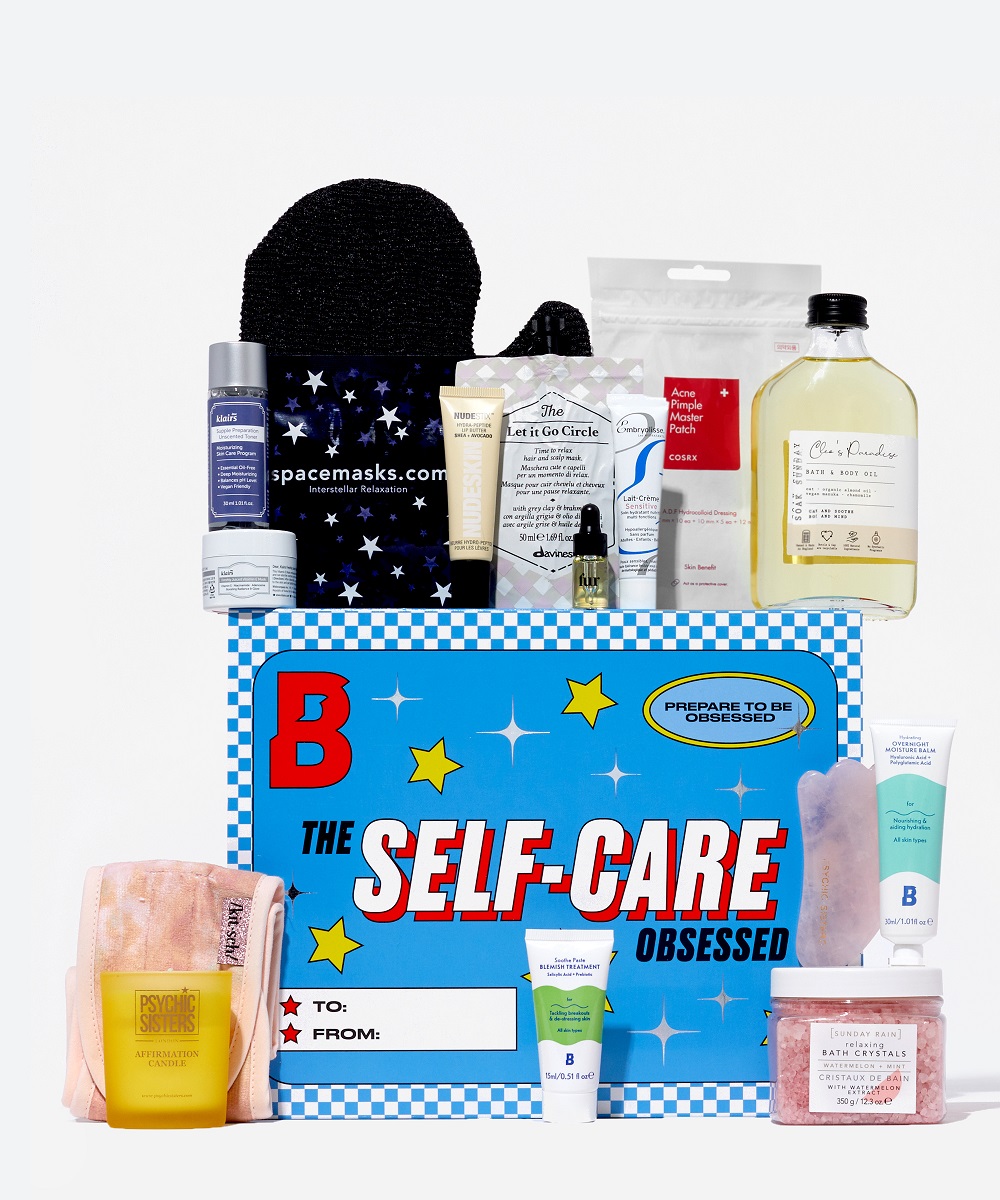 If you or your bestie are always on the lookout for the perfect bath, the perfect pamper, or the perfect night in, The Self-Care Obsessed Box was created with you in mind. With a 78% saving, the bundle includes every single thing you need to take the edge off a rough day. We're talking candle, bath salts, body oil, gua sha, heated eye mask, you name it, The Self-Care Obsessed Box has it.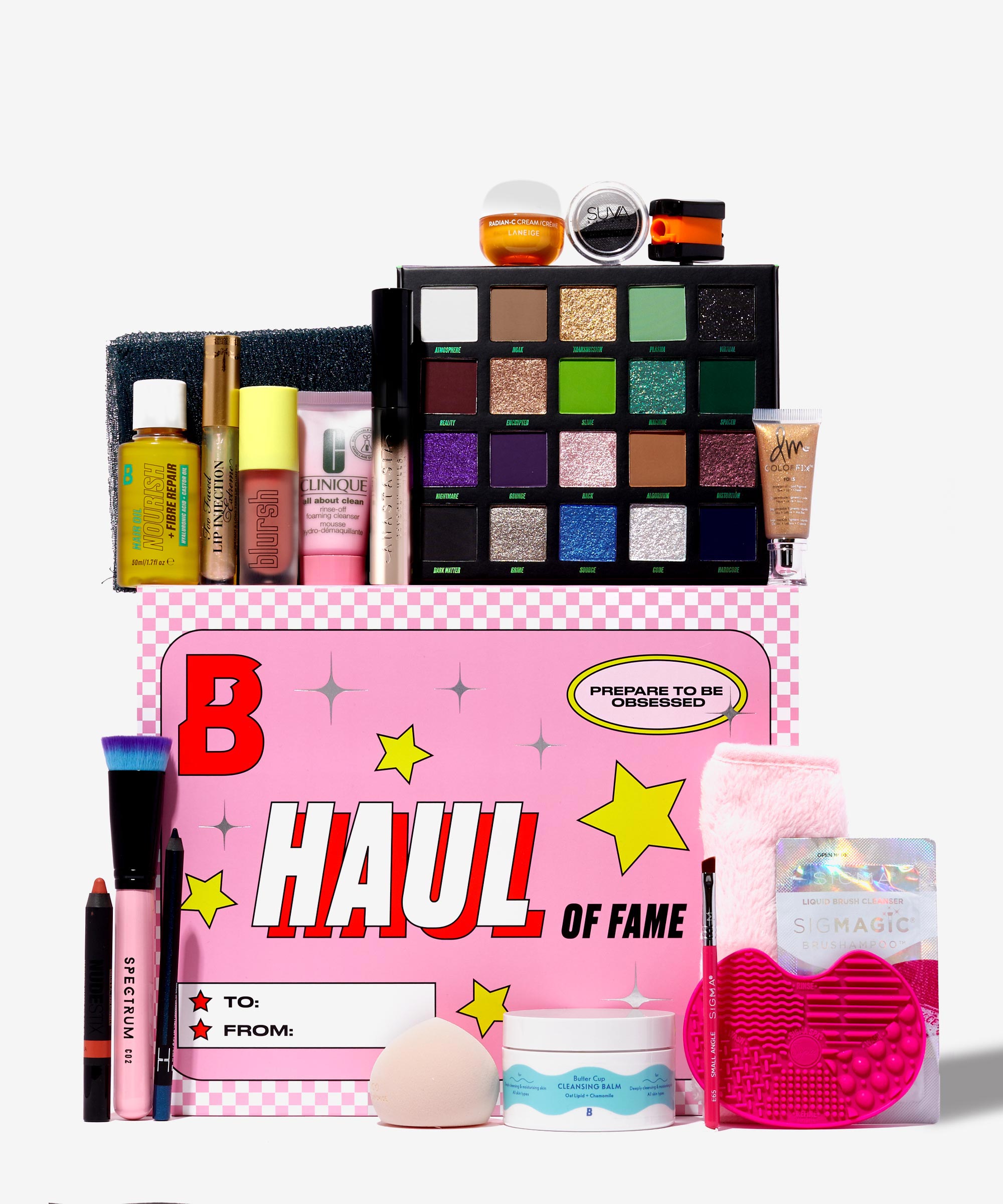 Are you or your giftee always on the lookout for the next big beauty product? If the answer is yes, then you'll already know the Haul of Fame Box is packed with some of the biggest trending beauty products of 2022. From skincare and makeup to haircare and wellness, this is the box inspired by your TikTok FYP. And with a saving of 74%, you can get your hands on all the beauty icons without breaking the bank.