Gold eye makeup is trending, and we can totally see why. The colour of decadence and celebration, gold is the hue we've been turning to to give our looks a luxe finish. From sheer swipes of colour to drenchings of glitter, gold eye makeup is ultimate way to up the boujee on any look.
Keep scrolling for all the gold eye makeup inspo you need to nail the trend.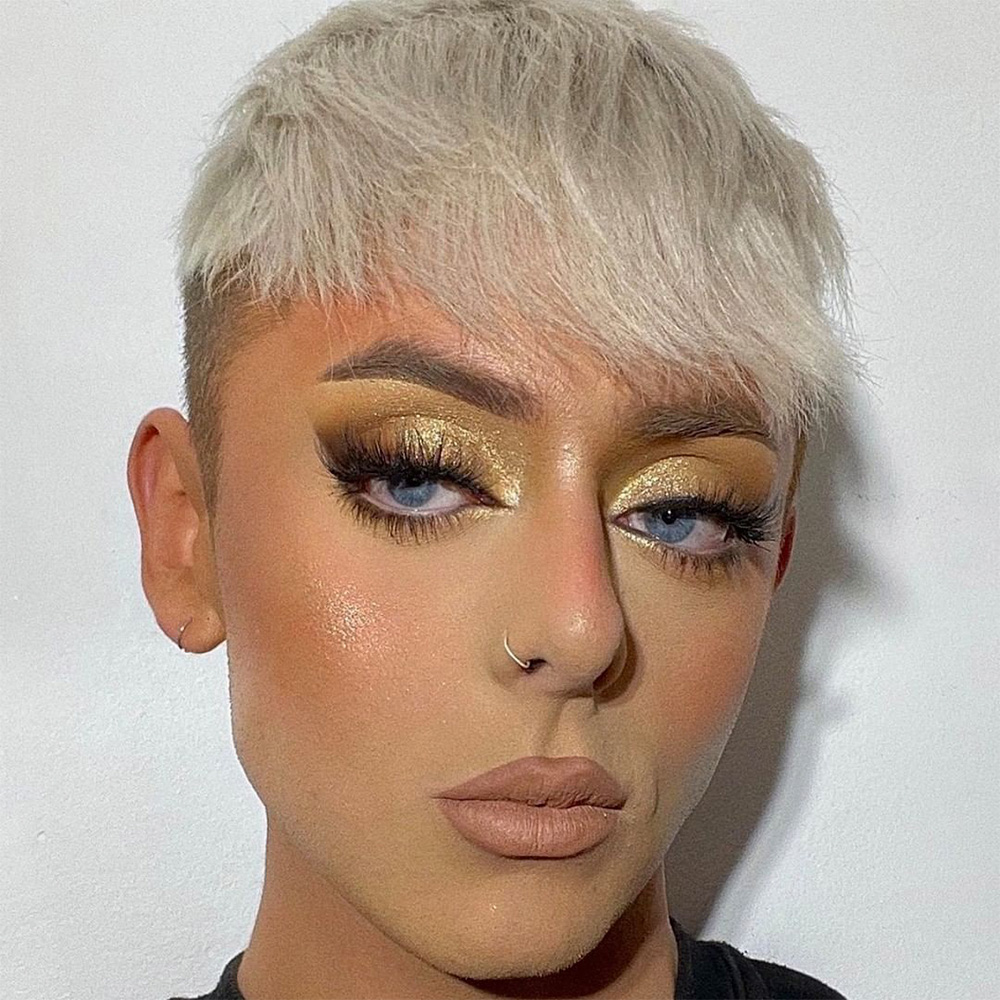 Pairing full gold eyeshadow with a golden highlighter is the perfect way to create a classic glam look. @cakedwcian's platinum gold lids are a sure winner for any skin tone while shimmer finishes always work in accentuating golden tones.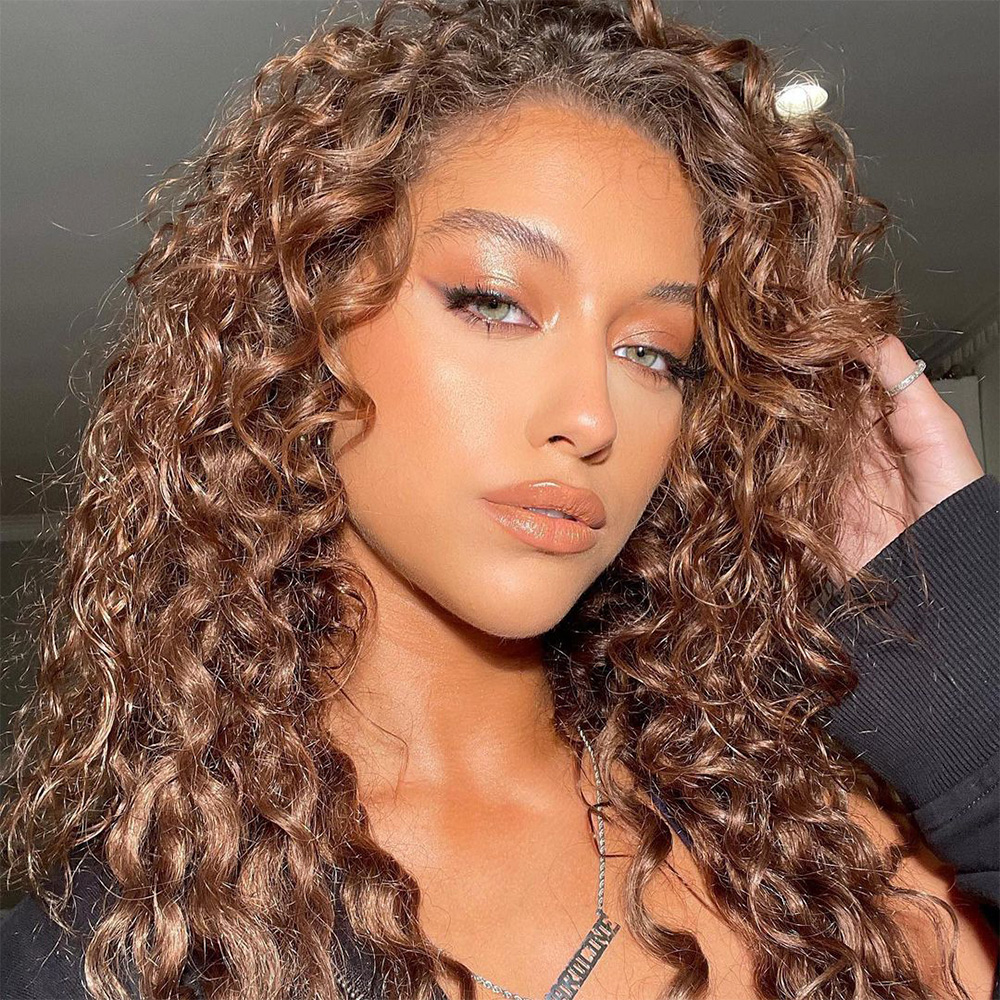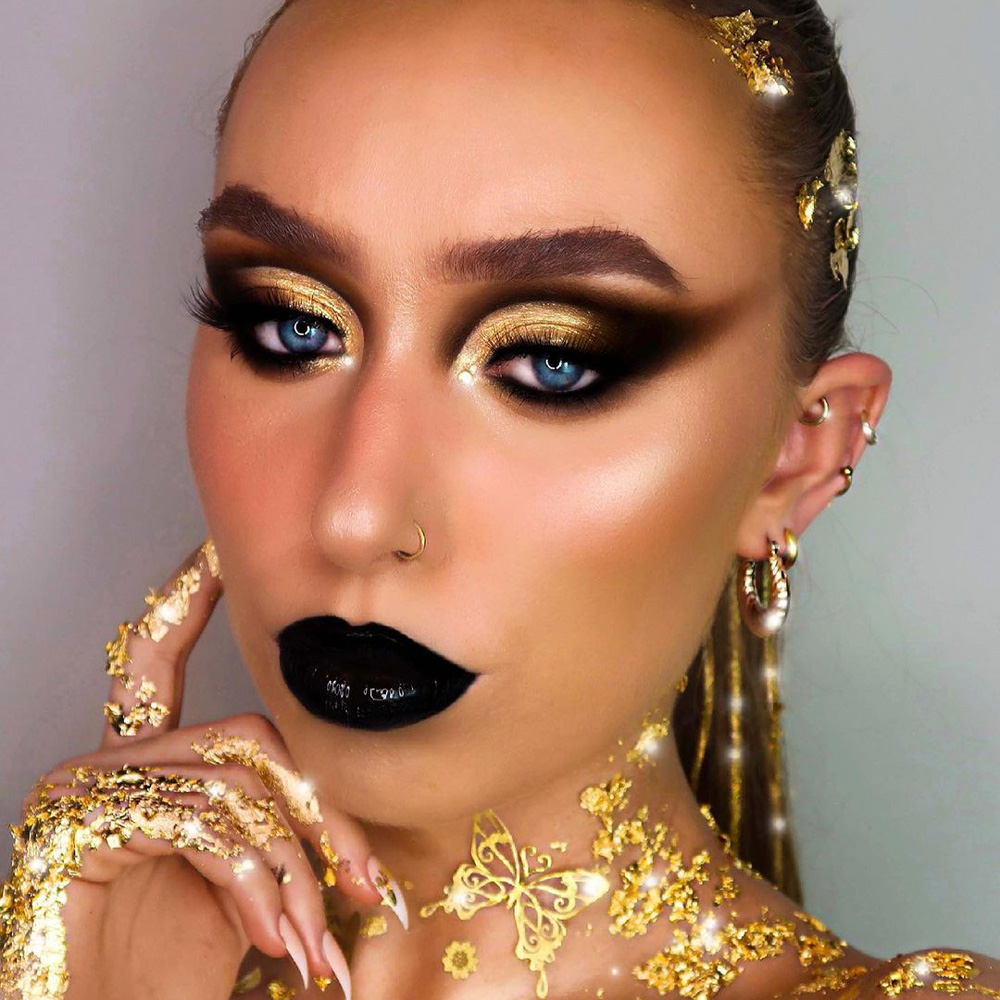 But when gold eye makeup is used for all out glam, you know it's going to be intense. The great thing about gold is that it works well with almost every other colour, as @emmafarrellmakeup proves with the bold black lip. If you're not feeling the royal gold look, take your gold eye makeup to the dark side.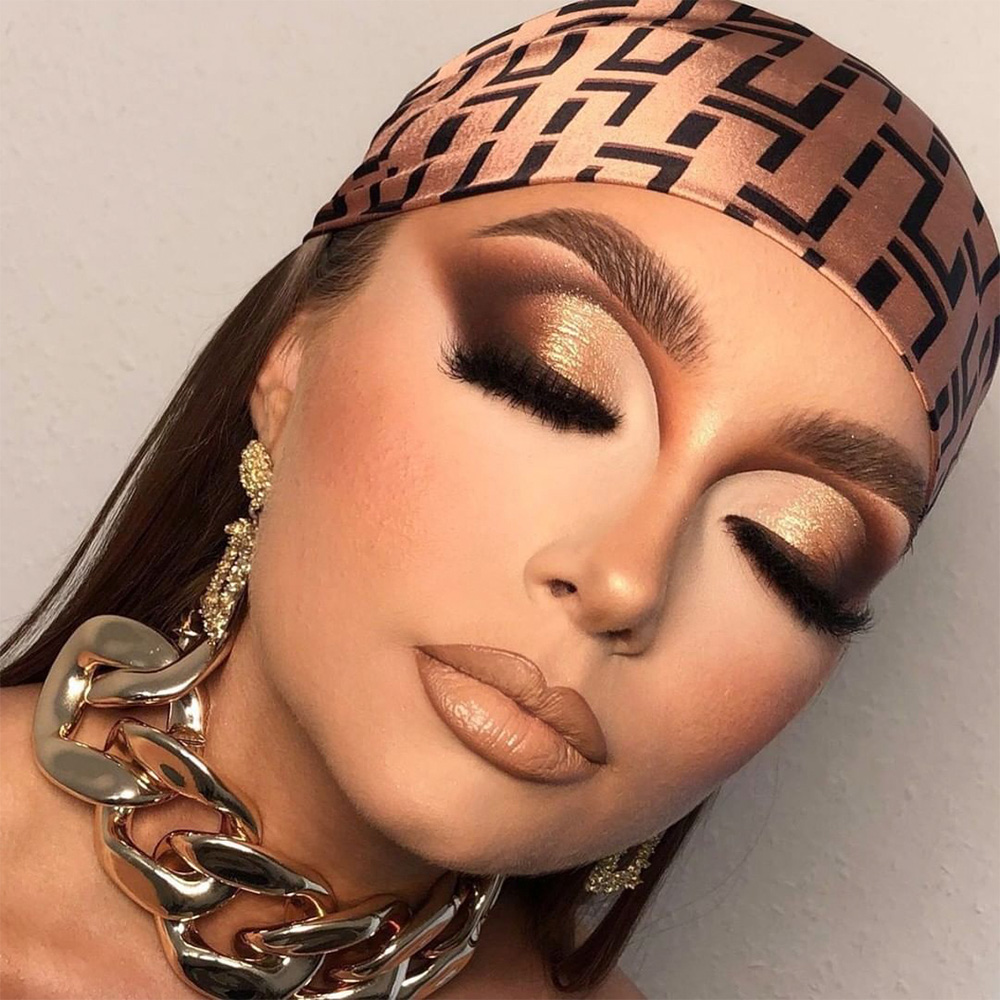 Matching your makeup to your accessories doesn't get any easier than with gold eye makeup. For a seriously boujee look, pair your gold tones with your favourite gold or bronze jewellery for a look that @gordgeorge proves will always be iconic status worthy.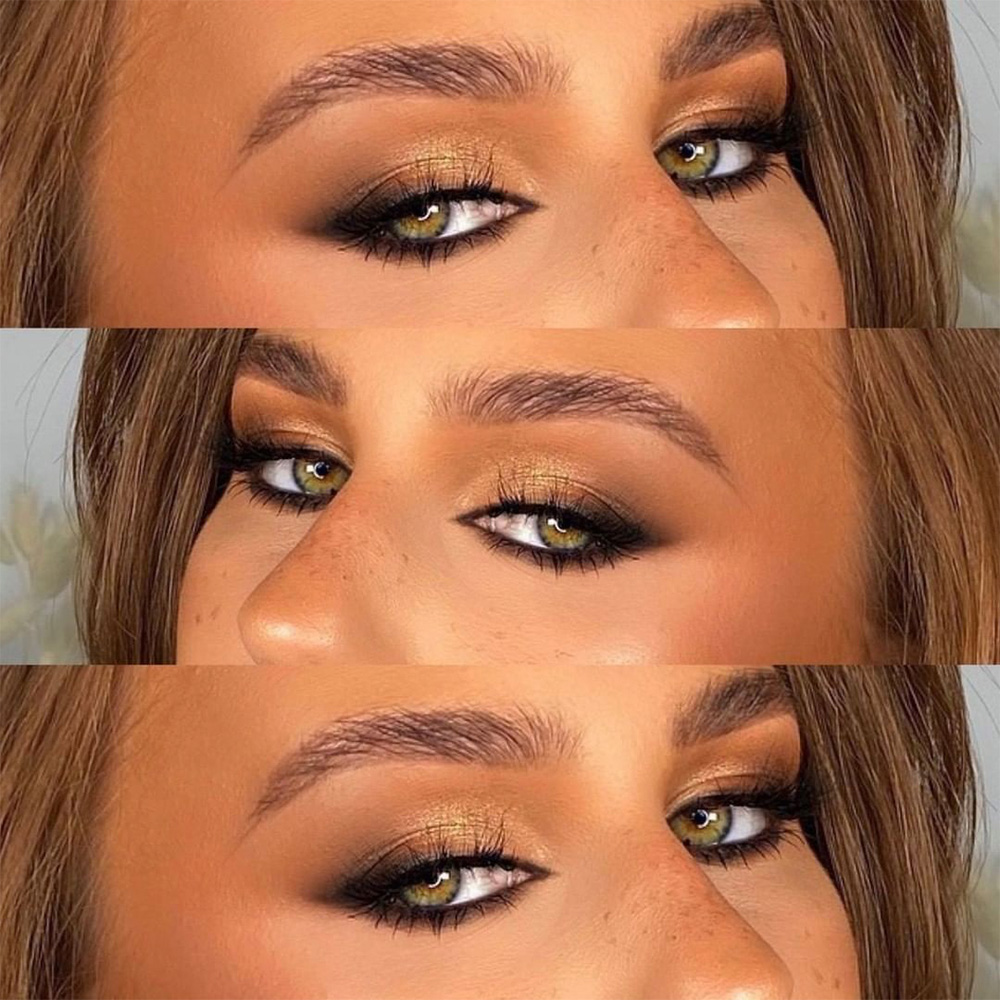 Gold eye makeup is a great place to start if you're a beauty novice. The colour doesn't need too much work or skill to create an intense look, as @rebeccacapelmakeup proves. Simply swiping a gold shade over the lid and pairing with black liner is an easy and effortless way to showcase the trend.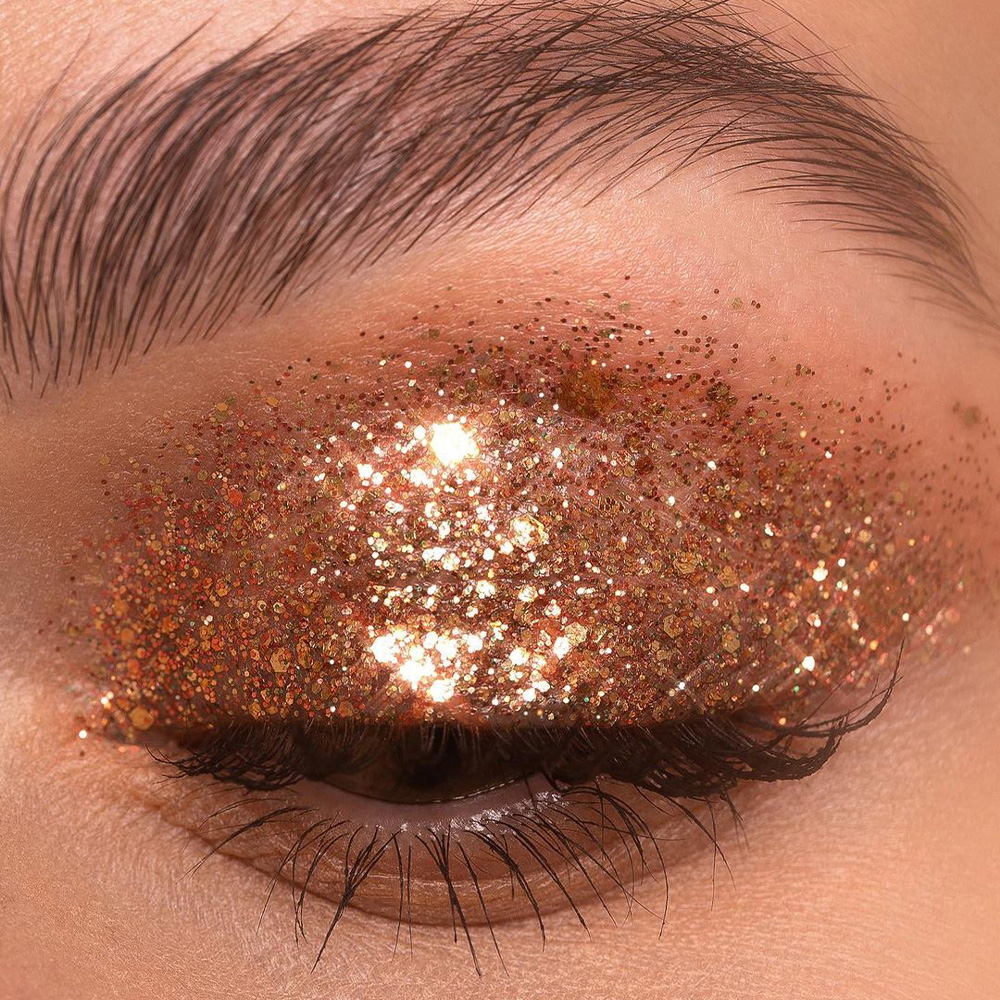 All out gold and glitter is the way to bring you're a game to the gold eye makeup trend. Not only is it an easy way to elevate any look, it's also the most effective. @lavieencosmetiques has us digging through our loose gold pigments as we speak…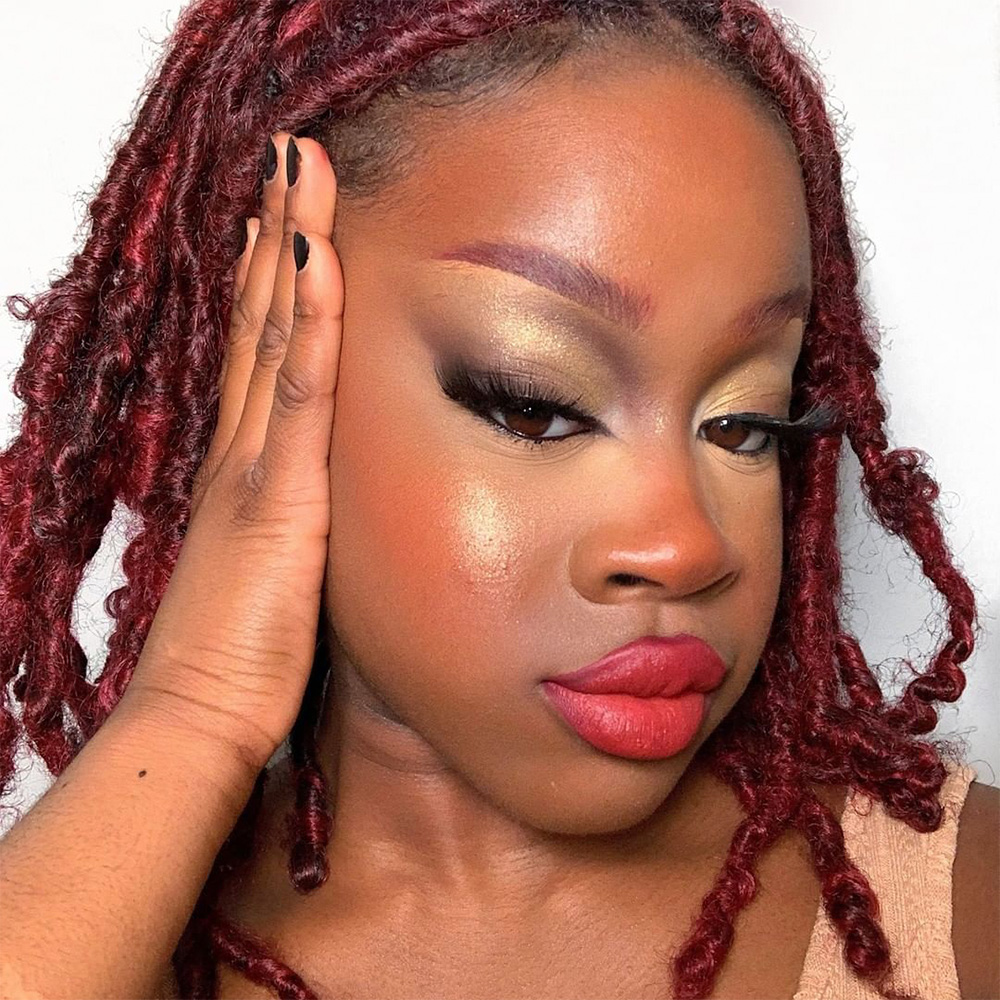 Pairing a sweep of gold eyeshadow with a bold lip is the perfect way of adding the trend into your existing beauty routine. @makeupbychelseax has expertly shown how a wash of gold can look uber glam for daytime looks without it looking over the top.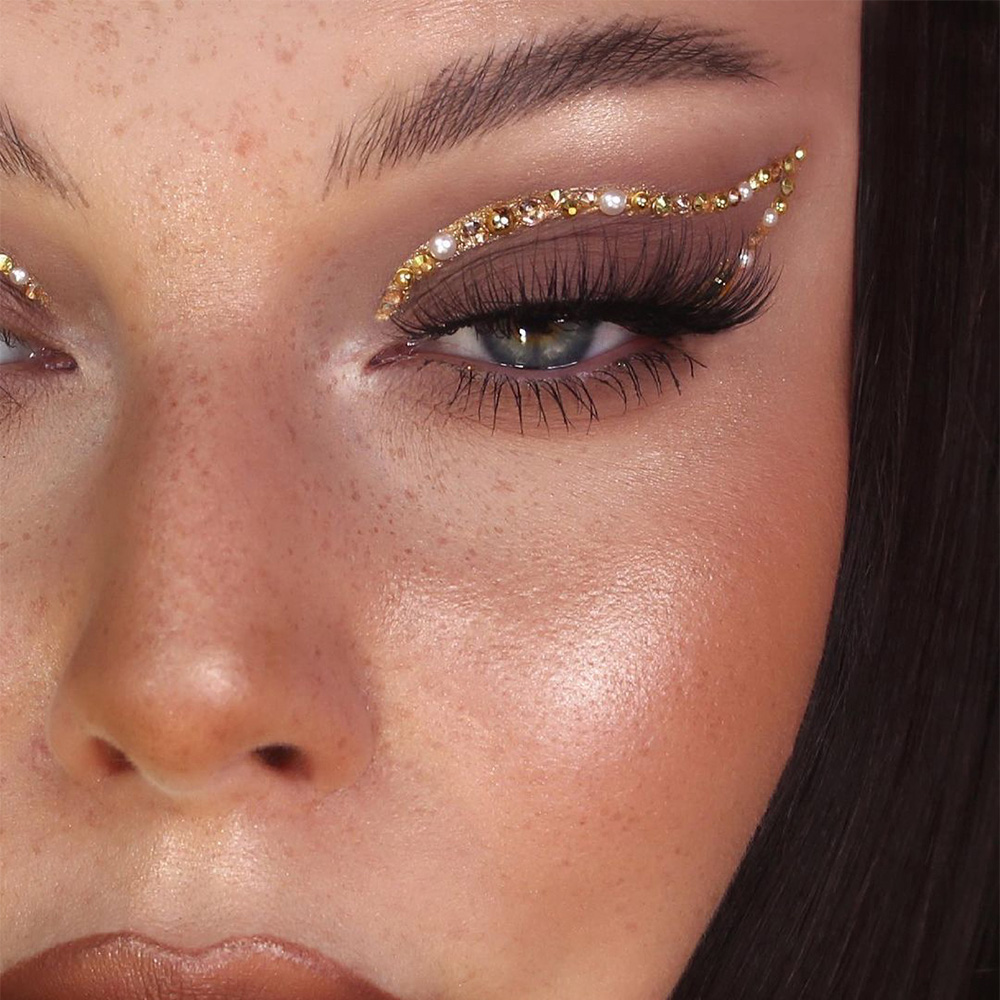 Taking the graphic liner trend to new heights of artistry while keeping a look looking subtle and fresh is no easy task. And yet, @ohhmels has mastered it. Incorporating gold embellishments into a look is the ultimate way to create a memorable look.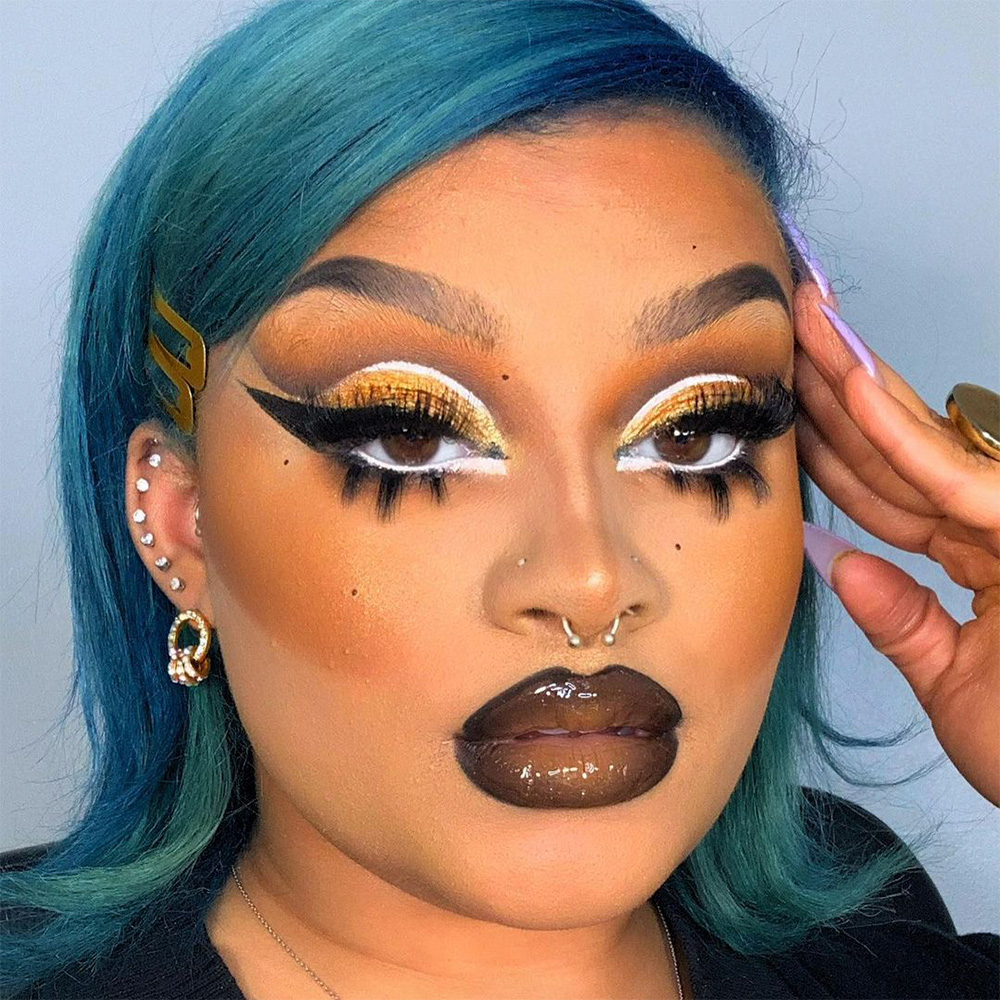 Proving that gold is the most versatile hue in a palette, @raggedyroyal has taken gold and raised us a masterpiece. Using gold as an accent colour has helped to elevate the tonal shades and made them look bold and daring.
Even the most subtle touches of gold can have a huge impact on a look, as @ryanxhamilton demonstrates. Taking a glam look and adding delicate swipes of gold to the lids has created a contoured look that will emphasise any eye shape.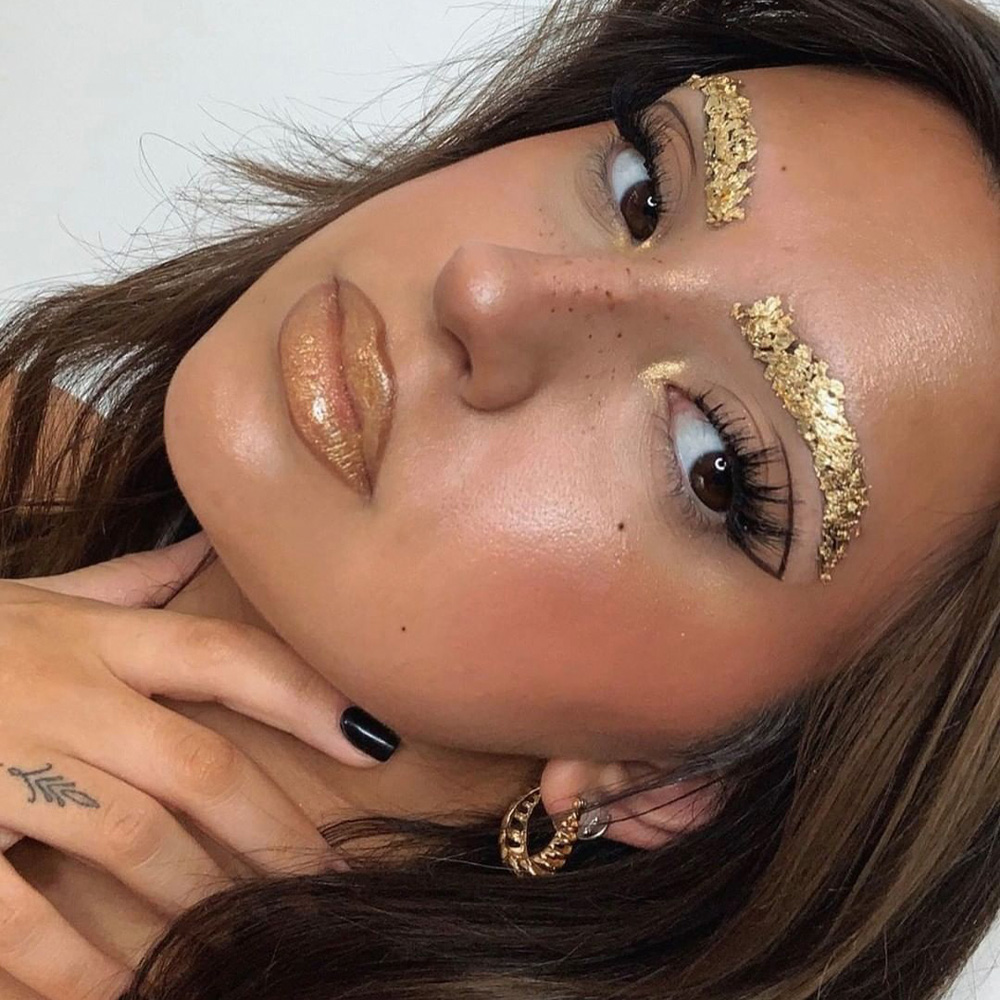 Thinking outside of the lines (or lids), @saharmova has found a new and unique way of using gold around the eyes. Adding large glitter pigments to the brows and keeping the lids simple with graphic liner not only showcases a daring makeup look but helps to highlight really great brows.