Haircare By BEAUTY BAY has finally dropped and we know you're waiting to fill your haul with all the goods. But if TikTok has taught us anything, it's that a solid hair routine needs plenty of research.
Now, we weren't going to drop an epic haircare line without giving you all the details, routines, and education possible, which is why we've created three solid routines for thin and fine hair, dry and damaged hair, and curly and coily hair. If you're reading this, there is a good chance you have fine, thin hair, so let's dive straight into your new routine and get you hyped for all the good hair days lying ahead.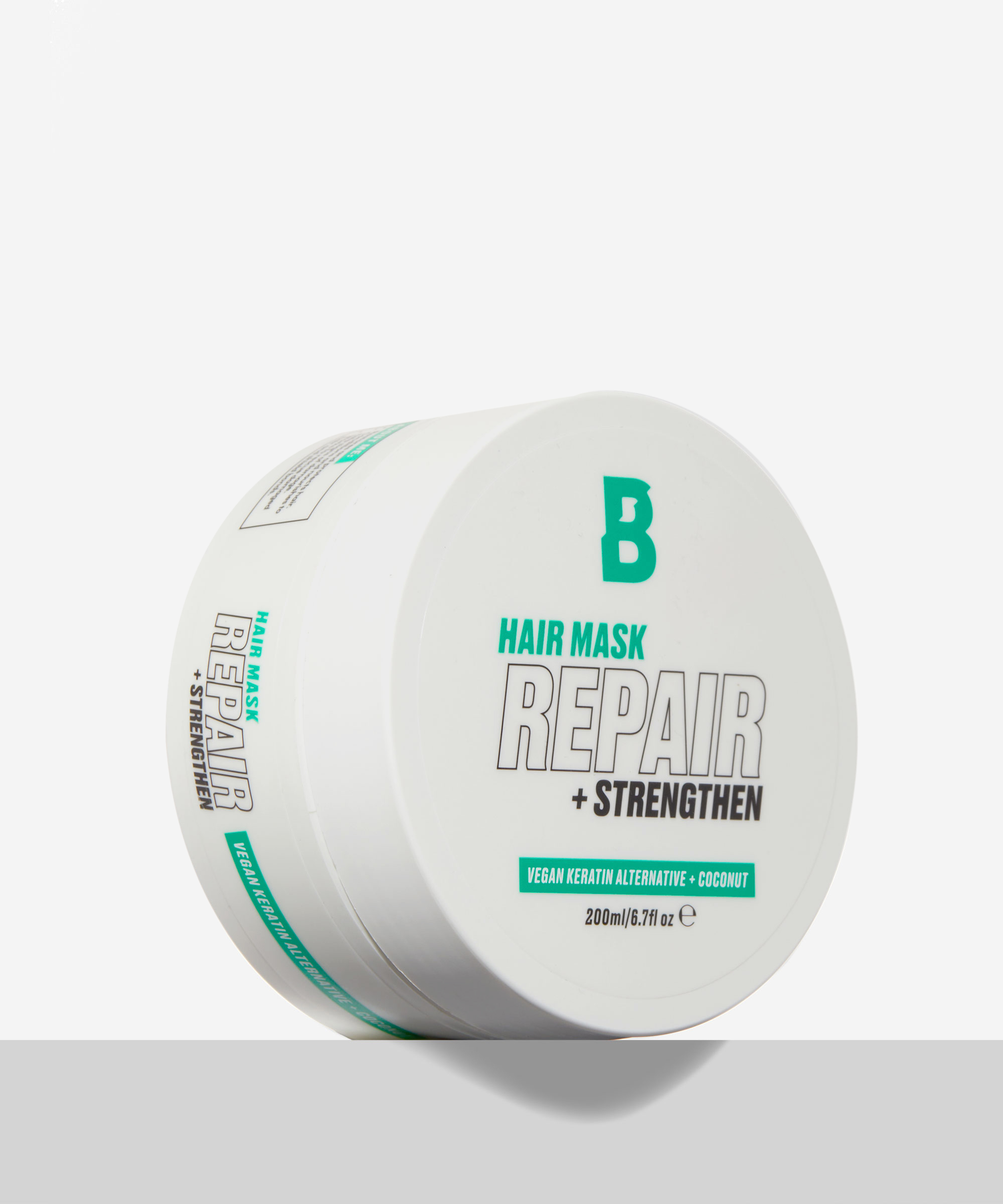 Of course, no haircare routine would be complete without a good ol' hair mask, and yep, Haircare By BEAUTY BAY have delivered. Often, fine and thin hair types suffer from breakage and hair loss, not because of genetic factors, but because the hair needs a boost in strength. Thankfully, creating strong hair isn't as difficult as it sounds. There is no weight training for hair here.
Haircare By BEAUTY BAY's Repair + Strengthen Hair Mask uses a vegan keratin alternative to reduce breakage and rebuild damage while helping to shield and protect each strand and hair bond. Added coconut works to nourish and condition the hair to leave it silky smooth and manageable aka no brush tugging. Just apply the mask to damp mid-lengths and ends, and allow to work for 10-20 minutes, or for an even deeper condition, leave on overnight. You could even wrap your hair in cling film if your feeling super salon. Then, rinse thoroughly and follow with shampoo as normal. Et voila!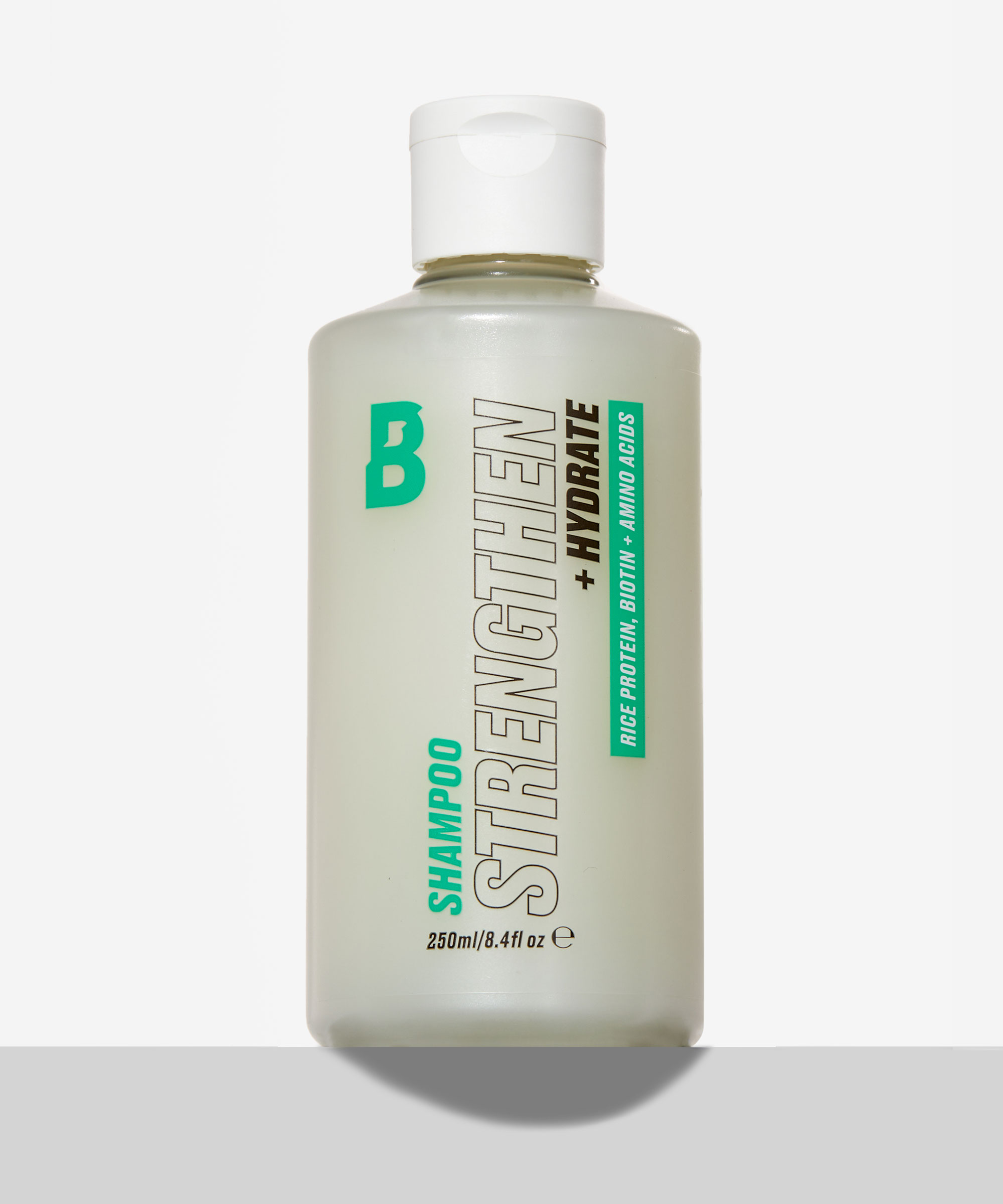 Step two is all about the cleanse. But that's not all the Haircare By BEAUTY BAY Strengthen + Hydrate Shampoo can do. The hydrating shampoo has been formulated with a blend of rice protein, biotin, and amino acids to give your hair the wash it deserves while helping to prevent and reverse damage, breakage, split ends, and frizz.
Massage the formula into wet hair, paying particular attention to the roots. We know fine, thin hair suffers with greasy days more than other hair types. Rinse with warm water and repeat for an even deeper cleanse. Remember, the first wash is to clean, then second wash is to cleanse.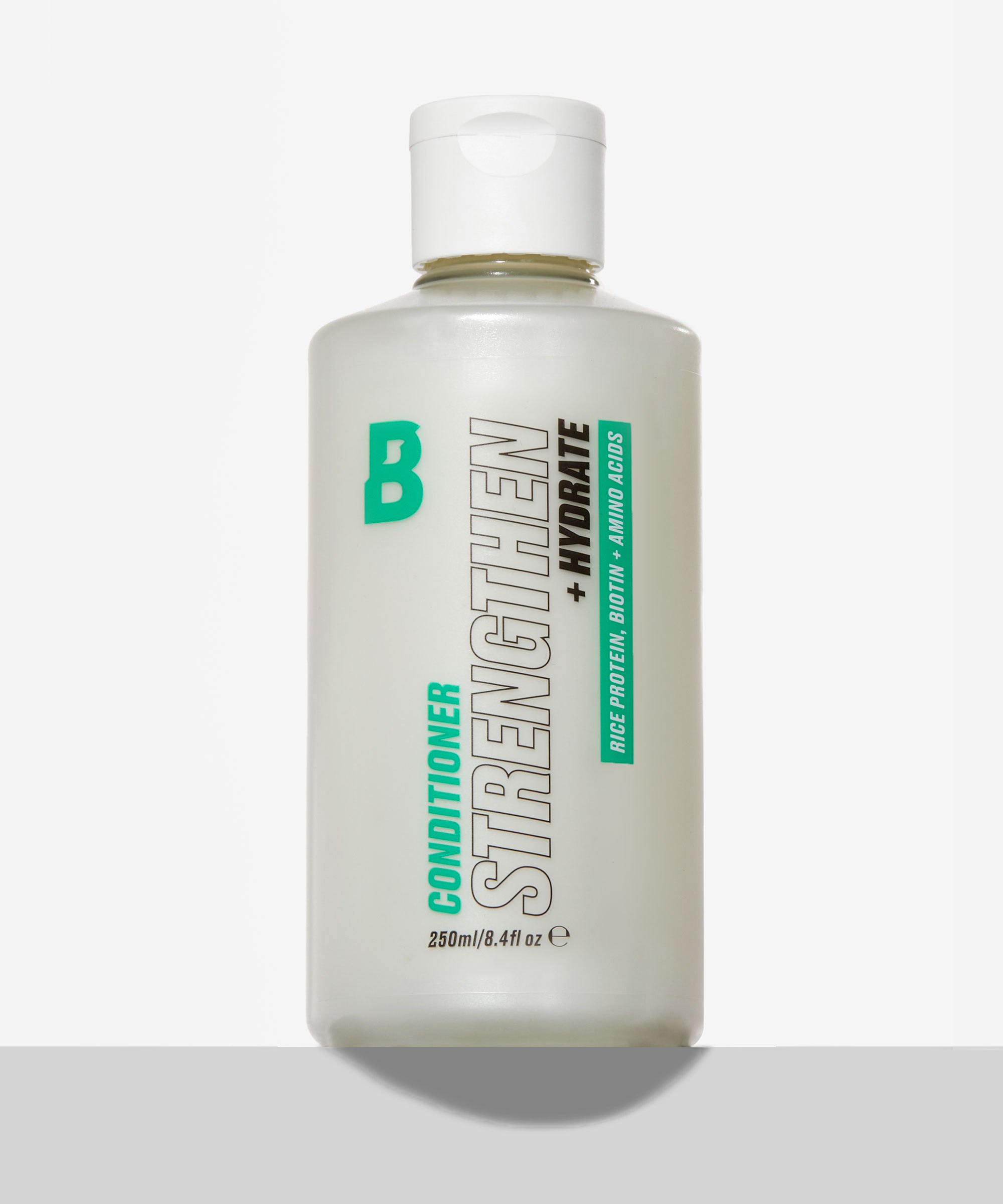 Like Paris and Nicole, salt and pepper, and lipstick and liner, all effective duos must work together to be effective. That's why the Haircare By BEAUTY BAY Strengthen + Hydrate Conditioner has been designed to perfectly compliment the Strengthen + Hydrate Shampoo. Made with the same blend of rice protein, biotin, and amino acids as the shampoo, the conditioner works to counteract damage, breakage, and splits ends, all while adding serious shine and hydration without weighing fine hair types down.
Comb the formula through the hair, focussing on the mid-lengths and ends. Allow a few minutes for the formula to get to work then rinse with warm water. Gently wrap the hair in a microfibre towel and get busy with your skincare. Tip: make sure you wash all shampoo and conditioner residue from your back and shoulders, great hair shouldn't cause bacne.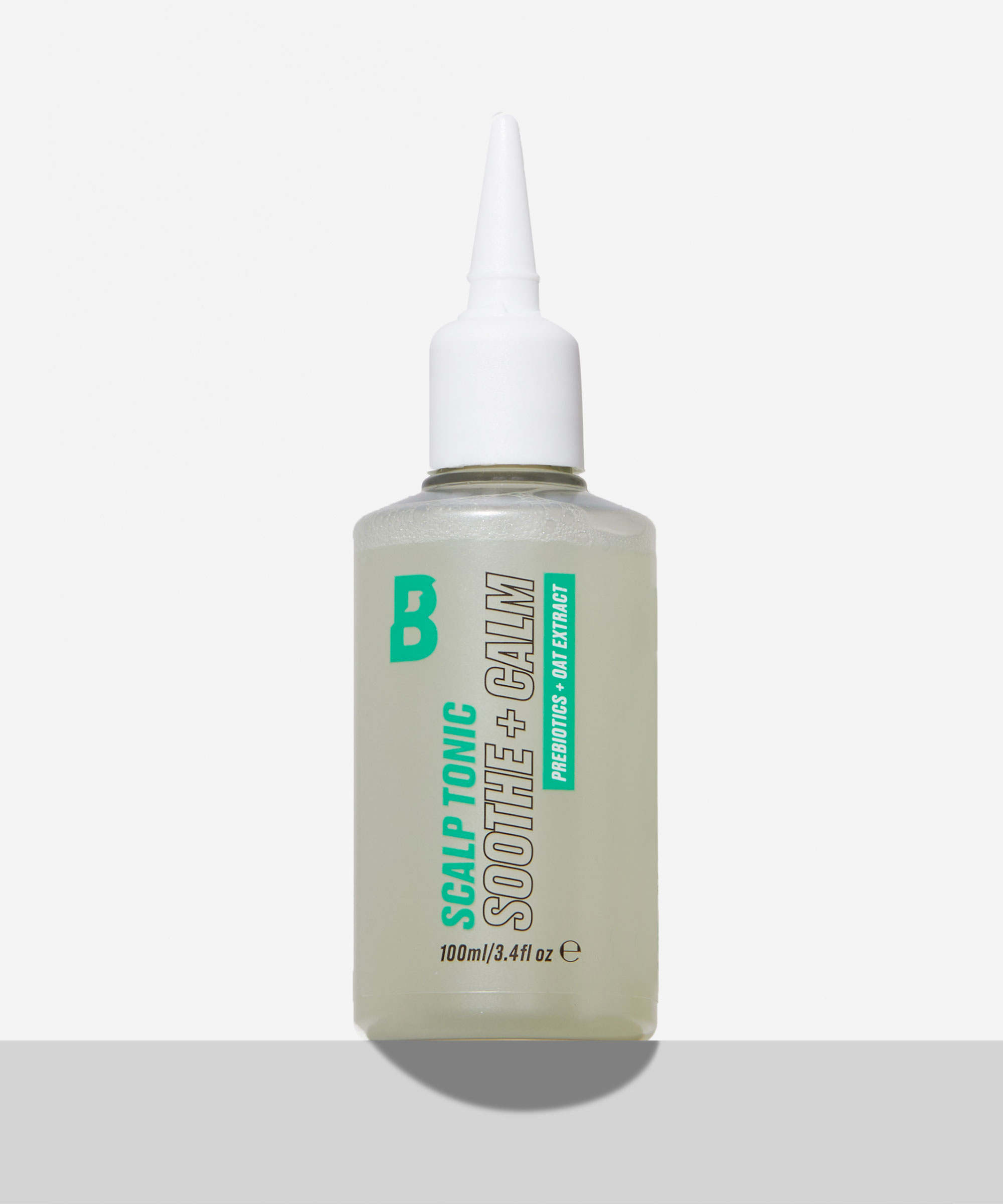 Healthy hair needs a healthy scalp. Period. But an unhealthy scalp doesn't always show itself though dryness and dandruff. Thin and fine hair types will know the grease struggle between wash days, and that could be a cry for help from your scalp. Just like oily skin, the scalp can react to a lack of moisture and hydration by overcompensating with grease. That grease then leads to more wash days which can strip the hair and scalp of the natural oils it needs. And the circle goes around again.
The Soothe + Calm Scalp Tonic has been designed to hydrate, moisturise, soothe, and calm the scalp with a blend of prebiotics and oat extract, which in turn helps to strengthen and support that all important skin barrier. All you need to do is shake the formula to wake it, apply directly to the scalp in sections and give yourself a good head massage. No need to rinse, just let it absorb and get to work. If dandruff is a problem, use the formula every day, but if you're using for scalp maintenance, apply two to three times a week.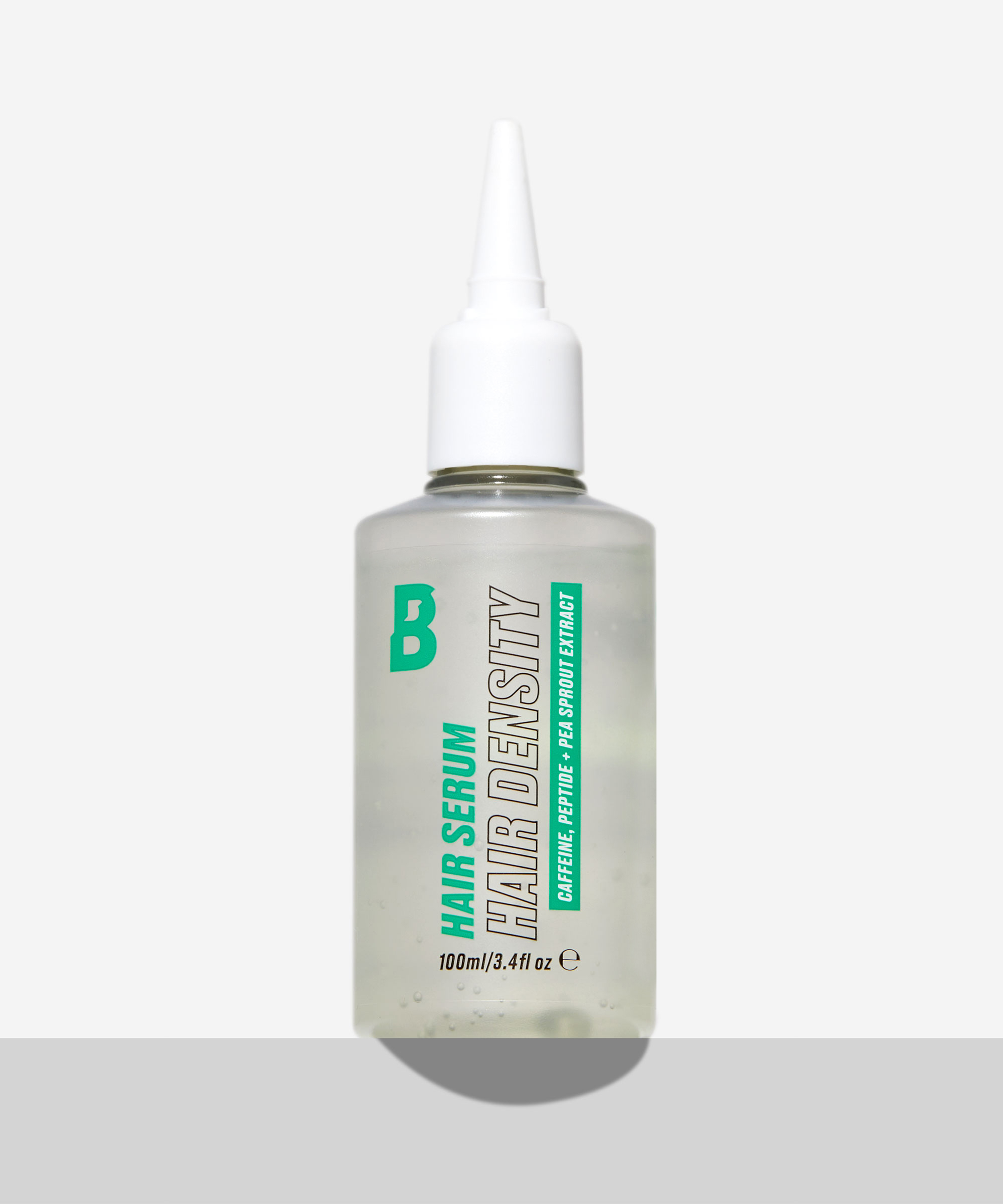 The battle for thin and fine hair types is finding a haircare routine that will actually make a visible difference to the thickness of each strand. We're sure you've tried every product, hack, and routine in the book, but there is one ingredient that you may have overlooked: peptides. Peptides are tiny little miracle workers; small enough to penetrate the hair follicle but strong enough to increase moisture and thickness over time.
The Haircare By BEAUTY BAY Hair Density Hair Serum uses peptides, caffeine, and pea sprout extract to protect against breakage and pollution to promote healthy hair growth while smoothing the hair cuticle for enhanced shine. For best results, use the serum every day for at least six to eight weeks (Rome wasn't built in a day). Simply massage into the scalp and hair line on towel-dried or dry hair.