Get All Dolled Up this Halloween with this hauntingly beautiful look from Illamasqua. Created by Illamasqua Brand Ambassador, Zoe Peplow exclusively for Beauty Bay, this simple tutorial is sure to send chills down your spine!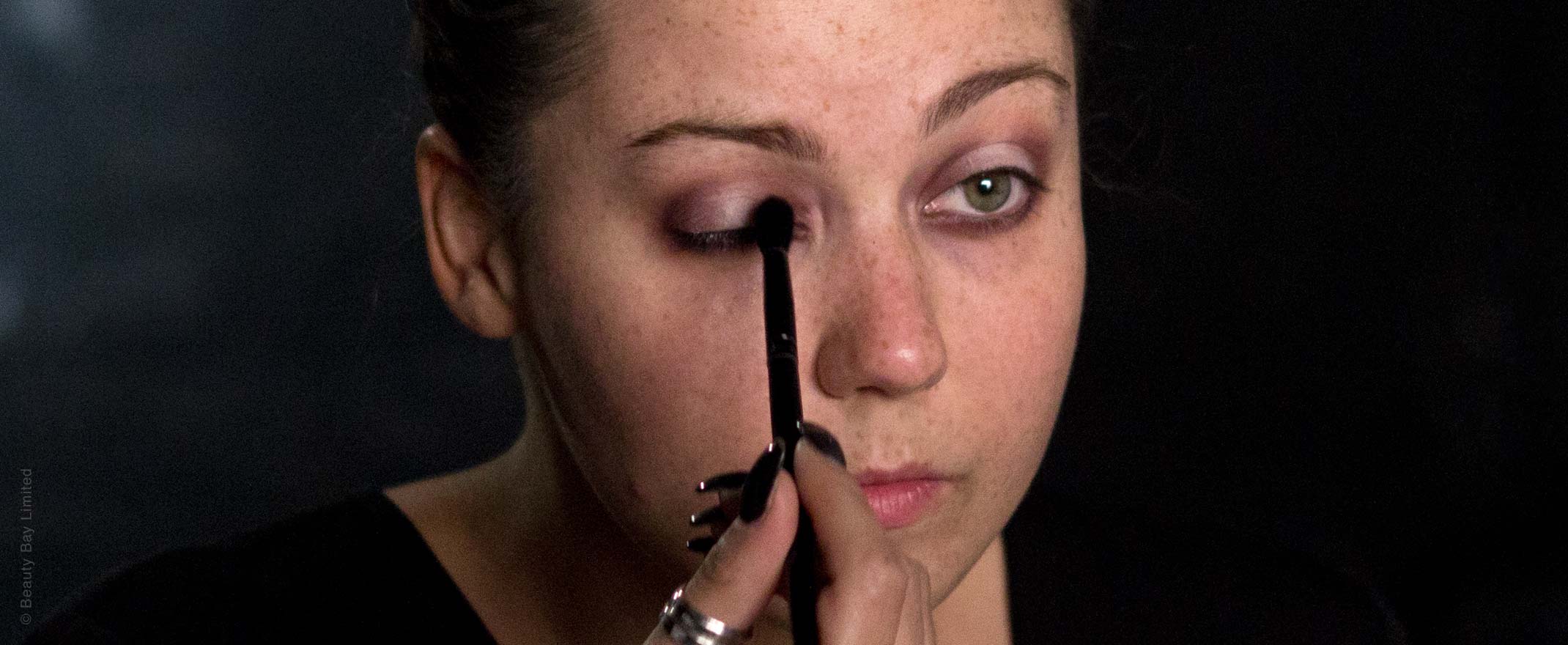 1. Create eye makeup base by applying Elate pencil to the centre of lids and Honour to the inner and outer thirds, and to the lower lash lines.
2. Blend the colours together.
3. Layer Heroine shadow on top and blend to a halo shape around the eye.
4. Layer Toxic shadow over the white eyeliner.
5. Buff Jules shadow into the outer and inner corners for depth.
6. Apply Elate pencil to the waterline.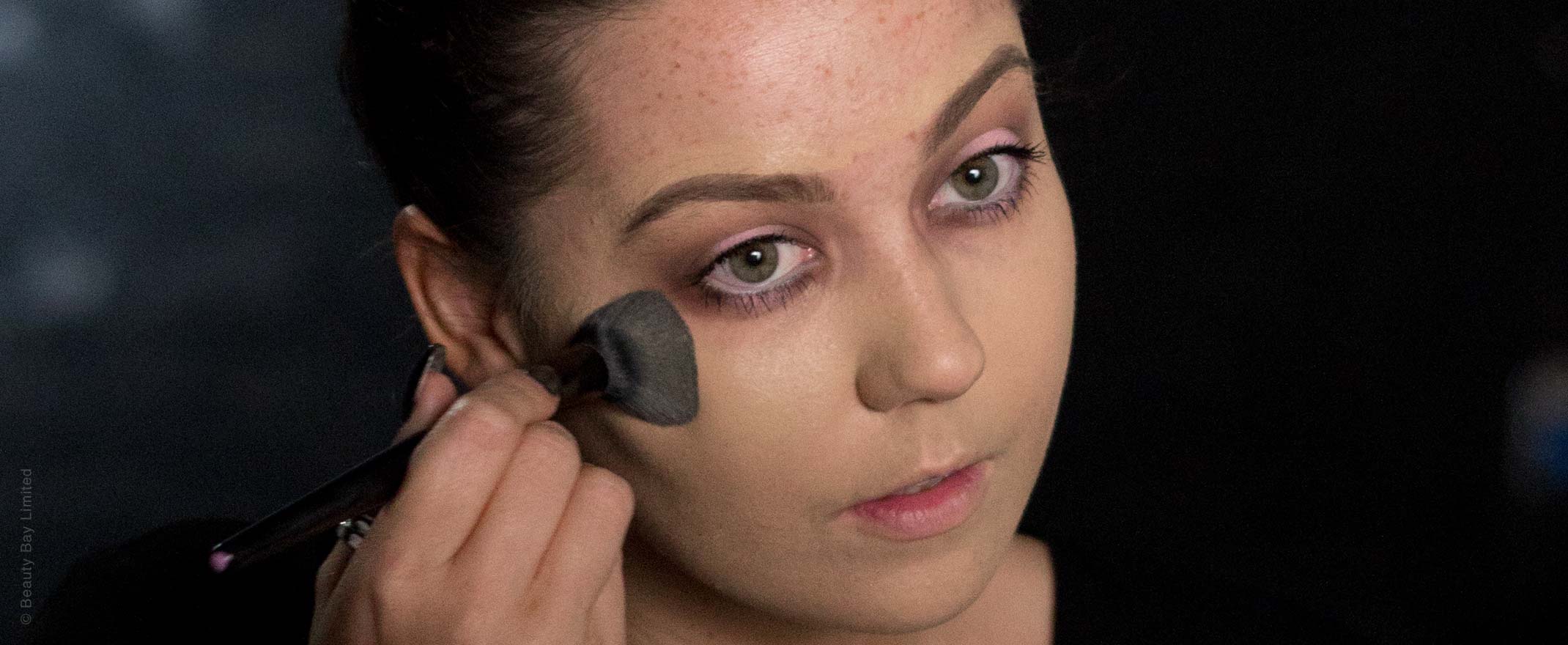 1. Apply Hydra Veil foundation and Rich Liquid Foundation.
2. Define brows with Precision Brow Gel in Awe.

3. Use a heavy application of Nymph Blusher.
1. Create lip shape with colouring pencil in Honour.
2. Fill with Lipstick in Plunge.
3. Use Honour pencil and Lipstick in Tease to contour and highlight the lips for an ombre effect.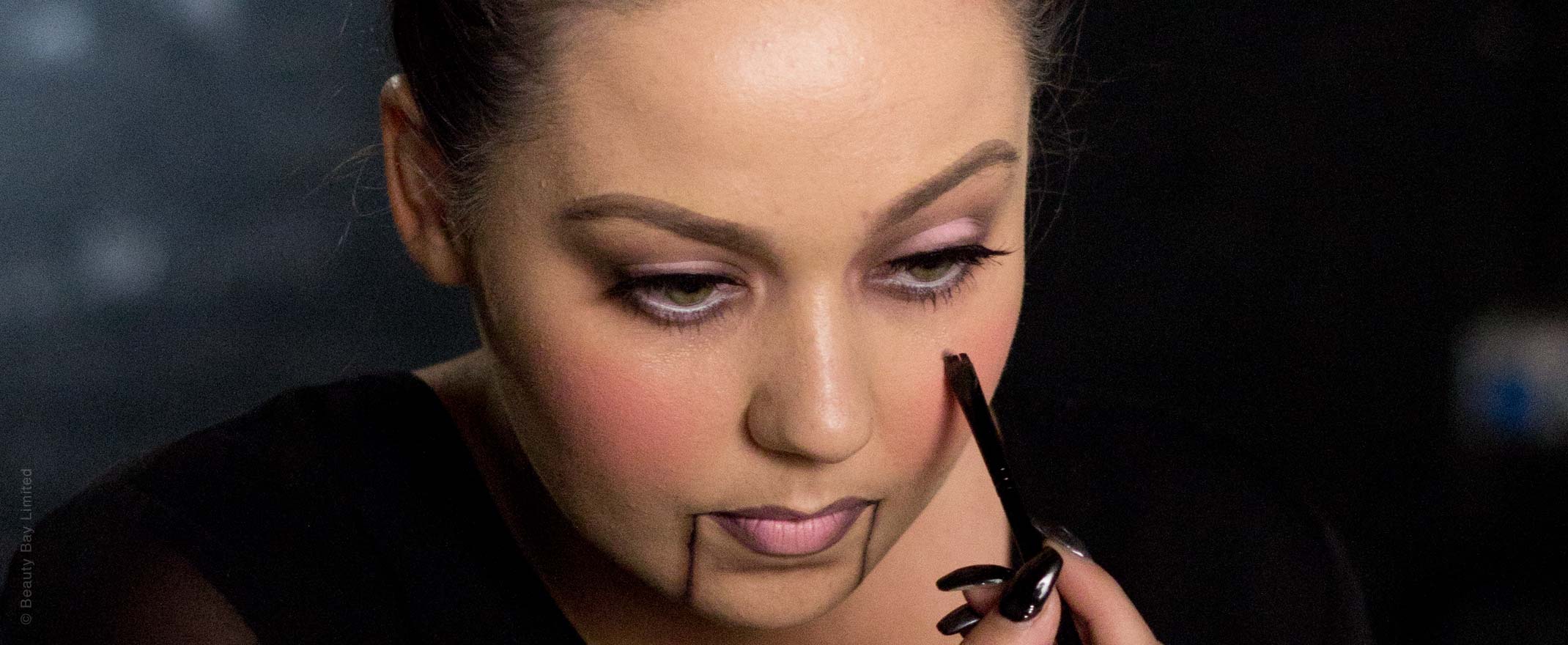 1. Use an angled liner brush and Honour pencil to draw lines from the corners of the mouth down to the jaw line.
2. Blend Jules shadow over lines to soften.
3. Repeat for a line at the chin.
4. Use Eye Colouring Pencil in Honour to line eyes and apply lashes.
5. Add a beauty spot with Honour pencil.
Complete the Look: All Dolled Up Hair Tutorial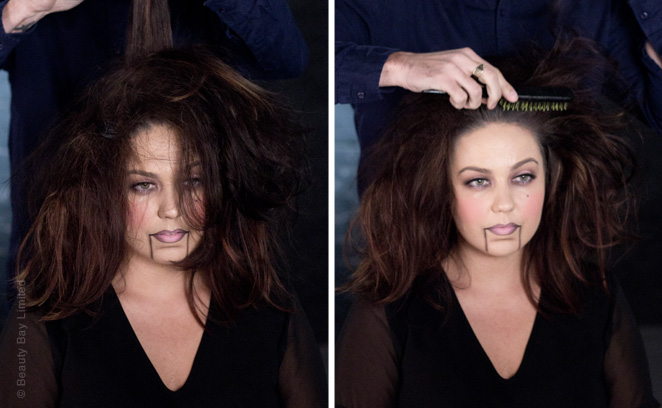 1. Begin with day old hair.
2. Use a teasing brush to backcomb hair, working round the front and crown.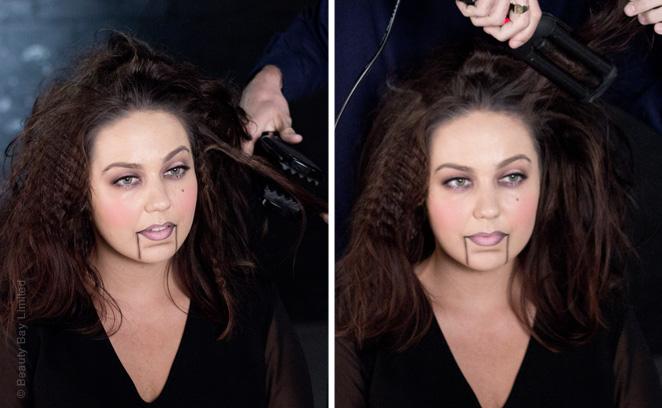 1. Use a crimping iron to crimp random sections of the hair.
2. Use a waving tool to add a strong wave to other sections of hair.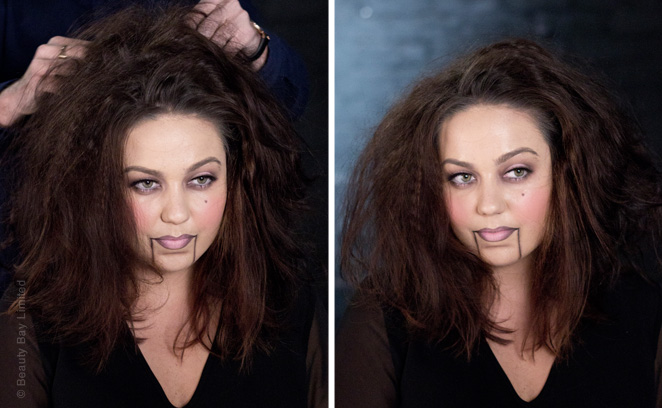 1. Use a cushion brush to fluff the hair and add texture.