Mastering the complicated techniques of eyeshadow complication can be a challenge… Where do all the shades go? What order should you apply them in? Fortunately for you, the new Colour Theory palettes make the entire process a whole lot easier – not only is it super clear when and where to apply each colour, but the columns in the palettes each build a look – so no confusion over which colours coordinate.
Of course, you can mix, match, and blend together to create any number of unique looks, but if it's a quick, simple look you're after, just pick a base and work downwards.
Below find details to explain the step-by-step process and make it even easier.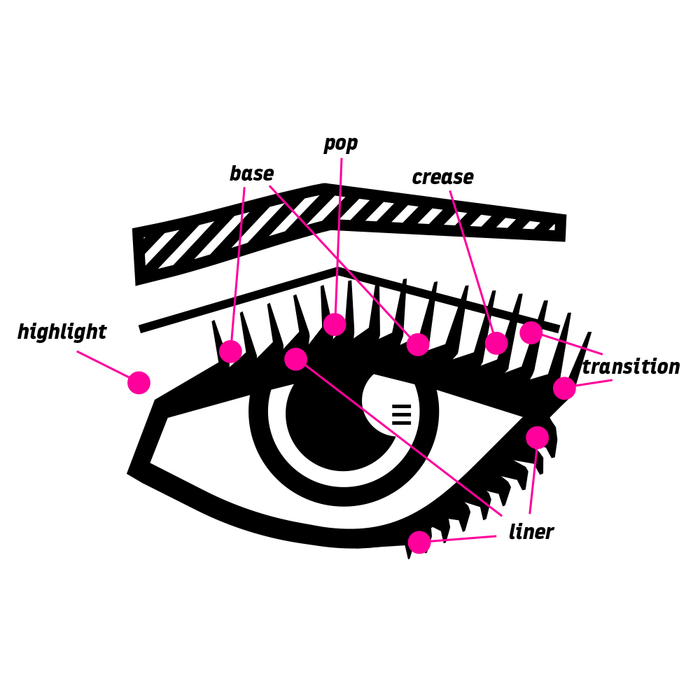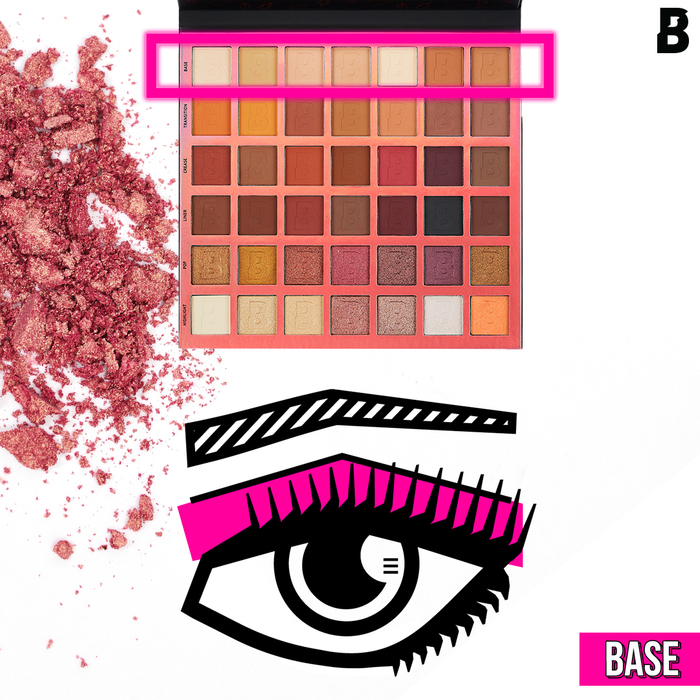 This is a super important step that will erase any discolouration in your eyelids and will help shadow to layer smoothly and evenly so that colour sits better. Use a soft, fluffy brush to apply over the entire lid area.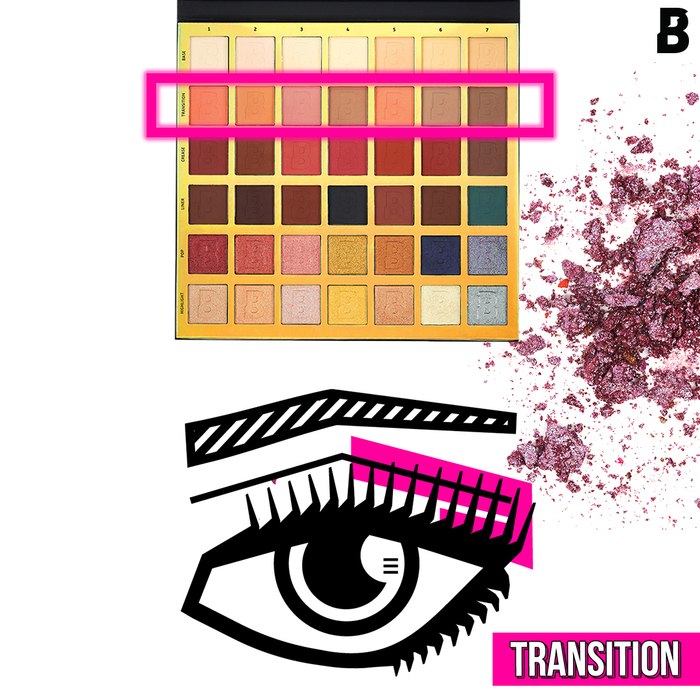 These light shades help to ease the transition from skin to shadow so that the final look appears blended and natural. Apply to the edges of your eye area in an extended 'V' shape. It's also a good idea to repeat this step after you've applied the crease colour.
These darker shades allow you to deepen your crease to add depth to your look – this is a crucial step that helps to shape and widen eyes. Use a rounded brush to apply into the socket from corner to corner, and blend well for a flawless finish.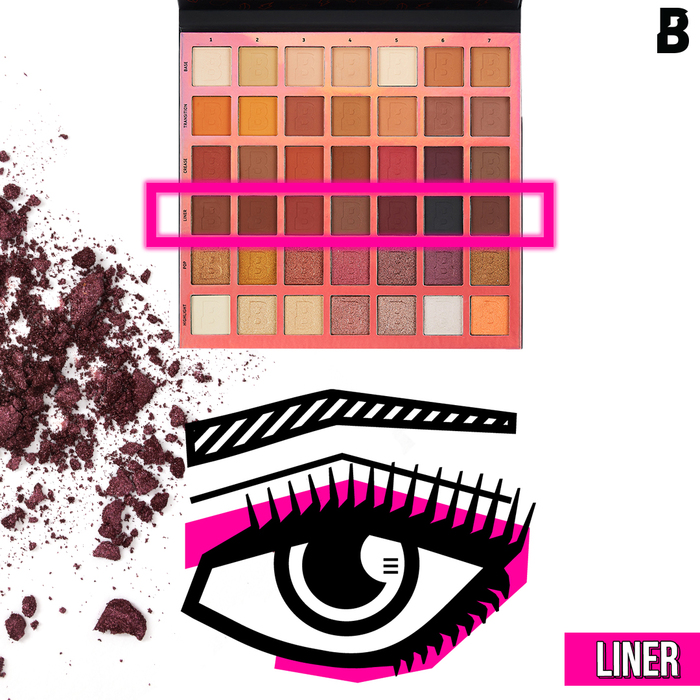 These shades will add definition to your lashline. Use an angled liner brush to press shadow all along the upper lashline, and along the outer half of the bottom lashline. For an ultra-defined look, wet the brush beforehand, or for a softer look, use a blending brush to smudge the line out.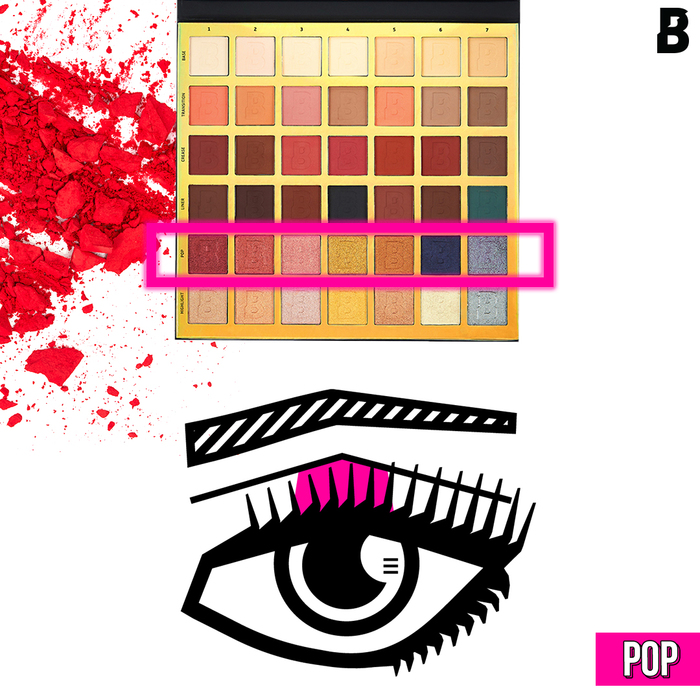 This is the main colour of the look – it literally makes it 'pop'. Use a flat, fluffy brush to pat colour onto the lid then blend it out towards the crease. Alternatively, apply to the outer half of your lid and blend inwards for a smoky, gradient effect.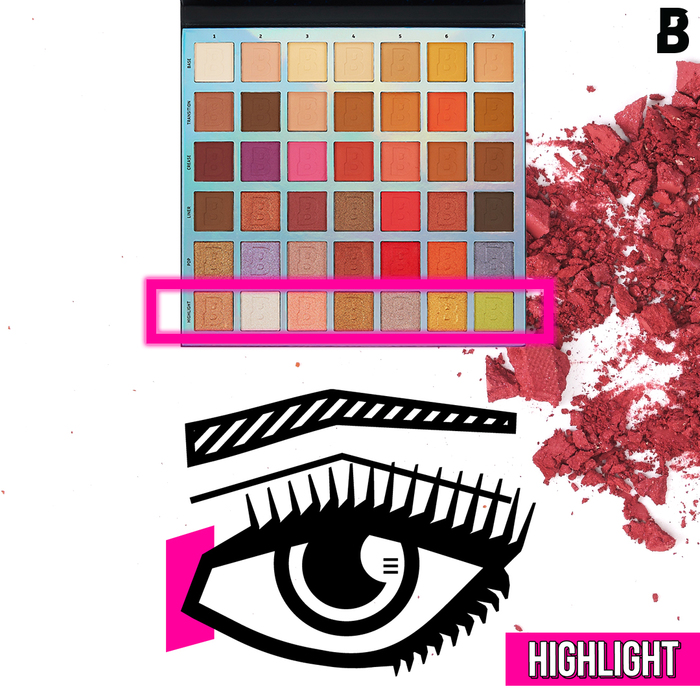 This step helps to complete the look, and makes eyes appear wide awake and bright. Use your fingertip or a flat brush to pat the shadow onto the very centre of your lid and into the inner corners of your eyes.