Seeing as we're all spending a lot more time indoors of late, I've decided that it's finally time that I made a start on training my hair to be less greasy. Gone are the days when I managed to get five or more days without washing my hair – it's started to look more and more greasy, resulting in me needing to wash it at least every other day. You know that vicious hair washing cycle – washing your hair often actually makes your hair more greasy. Great.
If, like me, it's something that you've been meaning to do for a while but your hectic schedule just hasn't allowed it, starting your hair journey is a positive that can come out of spending a lot more time at home. So it's time to break-up with your current hair washing routine and follow the steps below to stop your hair turning greasy.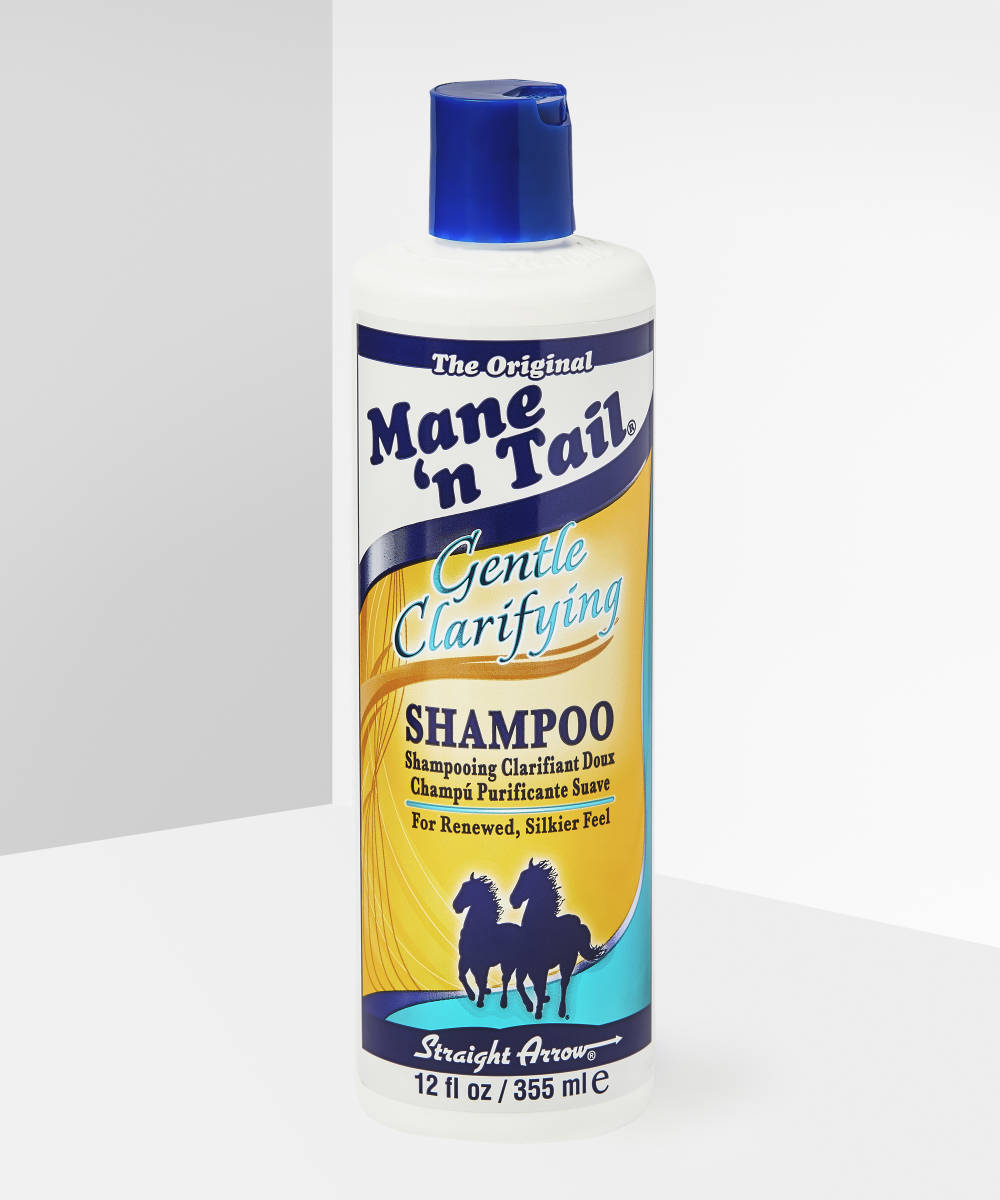 There's nothing like starting something new with a clean slate, and the same applies when it comes to your hair. Continued use of shampoos containing sulphates, styling products, and the presence of oil, dirt, and grime can lead to locks that are weighed down with build-up, making your hair more prone to greasiness. Get rid of all those deposits with the Mane & Tail Gentle Clarifying Shampoo – a gentle formula that purifies the hair without leaving it being dried out or stripped. It leaves your hair feeling soft, shiny, and restored, as well as calming an irritated scalp. How often you use a clarifying shampoo depends on your hair, but you shouldn't be using it for every wash. If you use a lot of product in between washes, then try it once every 1-2 weeks. If you feel like your hair doesn't need it as much, only use it once every 4-6 weeks. It's the fresh start your hair needs.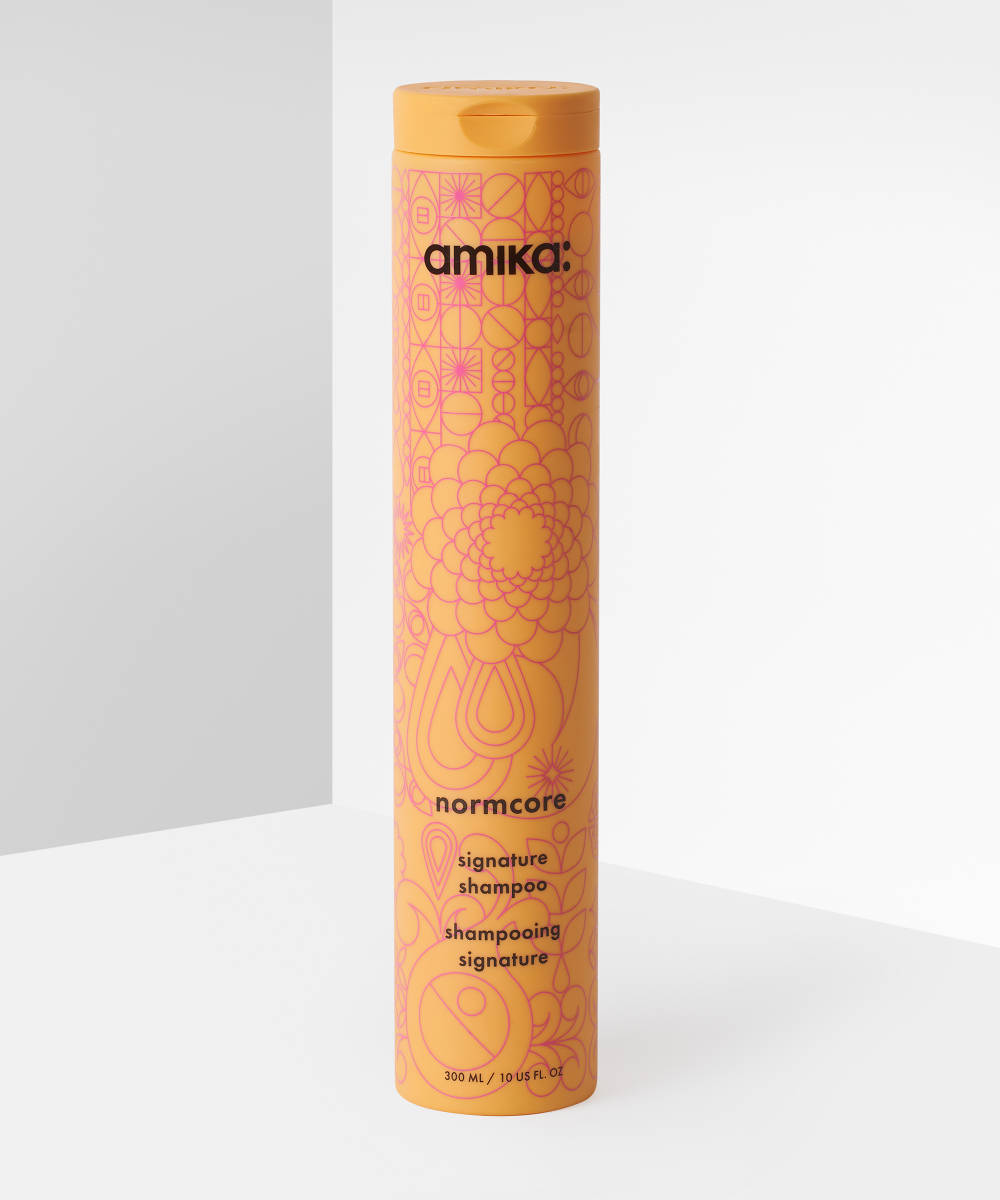 For the times when you aren't going to be using a clarifying shampoo, the formula of you regular shampoo is just as important. Look for sulphate-free options. A lot of cheap, drug-store shampoos contain lots of sulphates, which are super drying chemicals that over-cleanse your hair and scalp. Although they might make your hair feel extra clean for the first day, over time they're going to make your hair much more greasy by overproducing oils to compensate, which isn't what you want when you're trying to achieve the exact opposite. Amika's Normcore Signature Shampoo is a great all-rounder for all different hair types. It's sulphate-free, cruelty-free, colour-safe, and vegan, making it the perfect go-to shampoo for those 'hair wash' days.
Dry shampoo is your new best friend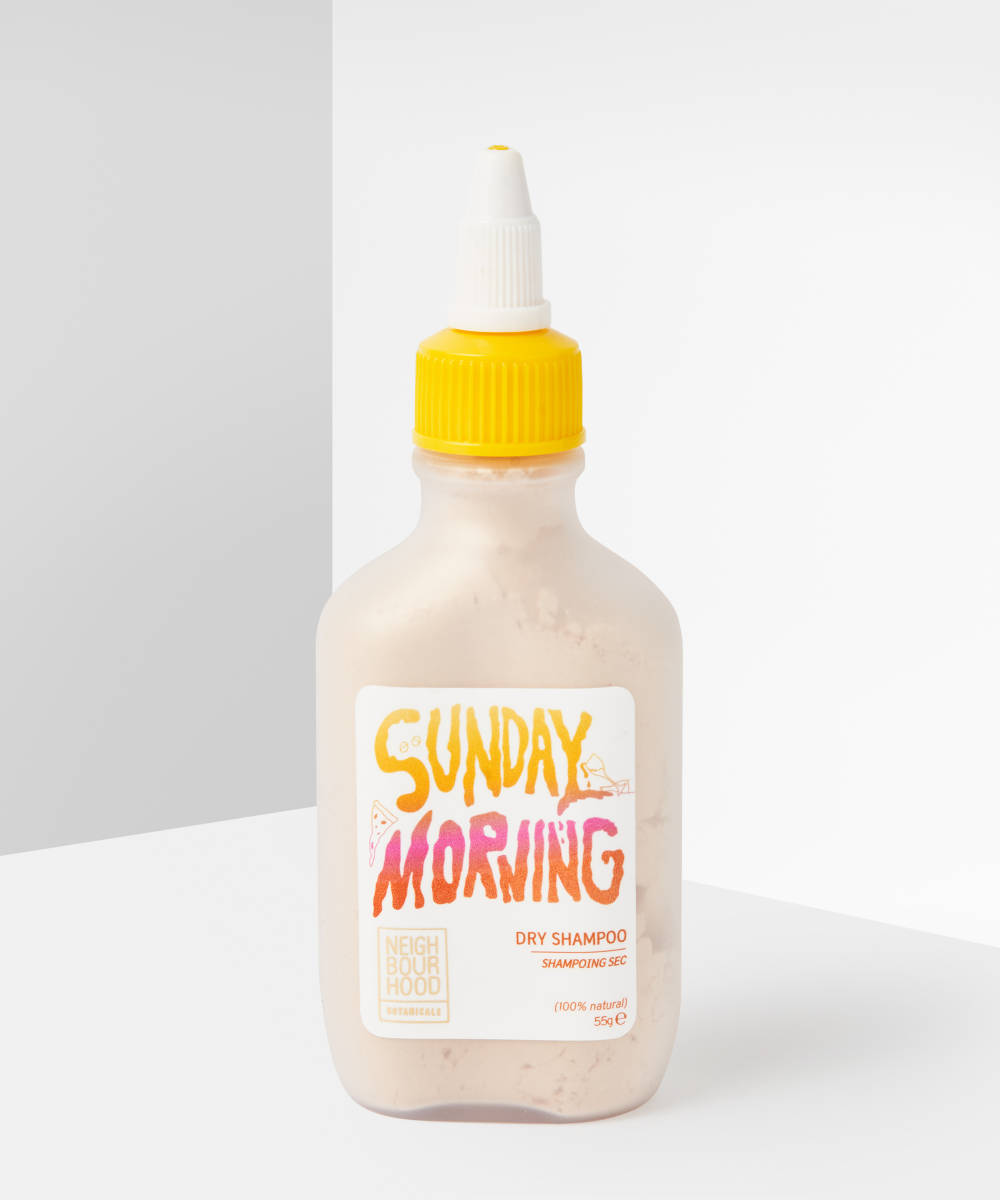 During this process there will be some days where you feel like your hair just cannot be seen au naturel – that's when you need to reach for some dry shampoo. If you ask me, dry shampoo is one of the un-sung heroes in your beauty stash. Flat hair? Dry shampoo. Greasy hair? Dry shampoo. Depending how long you want your hair wash cycle to be, dry shampoo can see you through from three days, to a full week. A firm fave is the Neighbourhood Botanicals Sunday Morning Dry Shampoo. Not just to be used on Sundays, this all-natural, ultra-fine powder absorbs oils in seconds, calms the scalp, and adds volume to the hair, whilst still leaving your locks soft and touchable. Plus, the bottle and cap are made from recycled packaging, making your beauty routine that bit more sustainable.
Invest in a silk hair wrap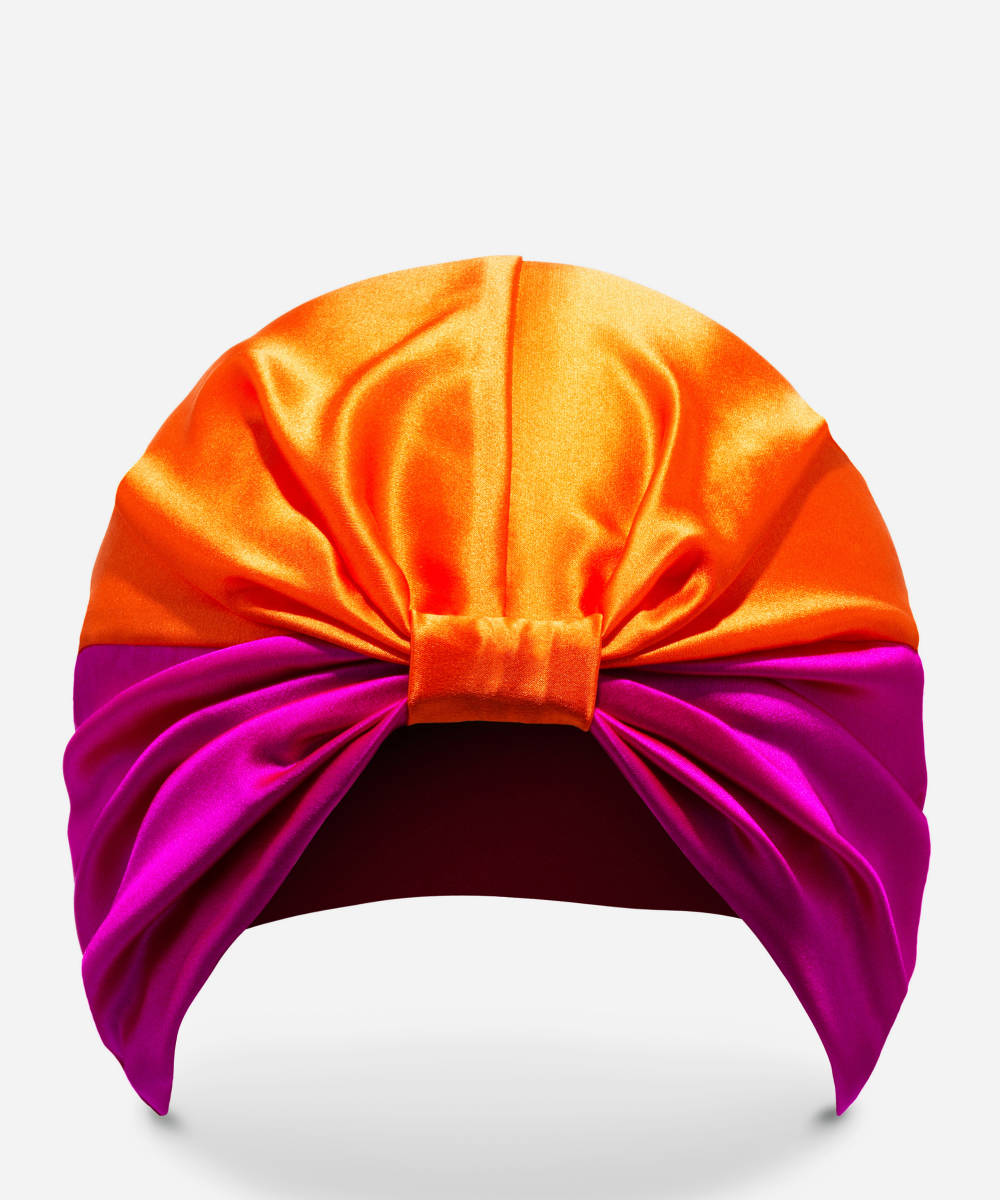 If you're not already familiar with the benefits of a silk hair wrap, then let me introduce you to something that will revolutionise your hair washing routine. Although slightly on the pricier side, Silke London's Hair Wraps are well worth the purchase. The super soft, silky material absorbs excess oils from the hair, stops the hair knotting (so you won't need to brush your hair as often, distributing oils throughout the hair), and keeps your styles and curls in place. Available in so many different colours, you're sure to find your favourite.
Cut down on your product use
Following this simple rule should help when it comes to styling products – if you don't need it, don't use it. That build-up that you've just got rid of with clarifying shampoo? Styling products is one of the main causes of it, so why would you want to un-do all of your hard work? If you're lucky enough to have low-maintenance hair, then this should be easy for you. For thick, curly, or frizzy hair types, keep up with the treatments you need, just don't go too heavy-handed on them.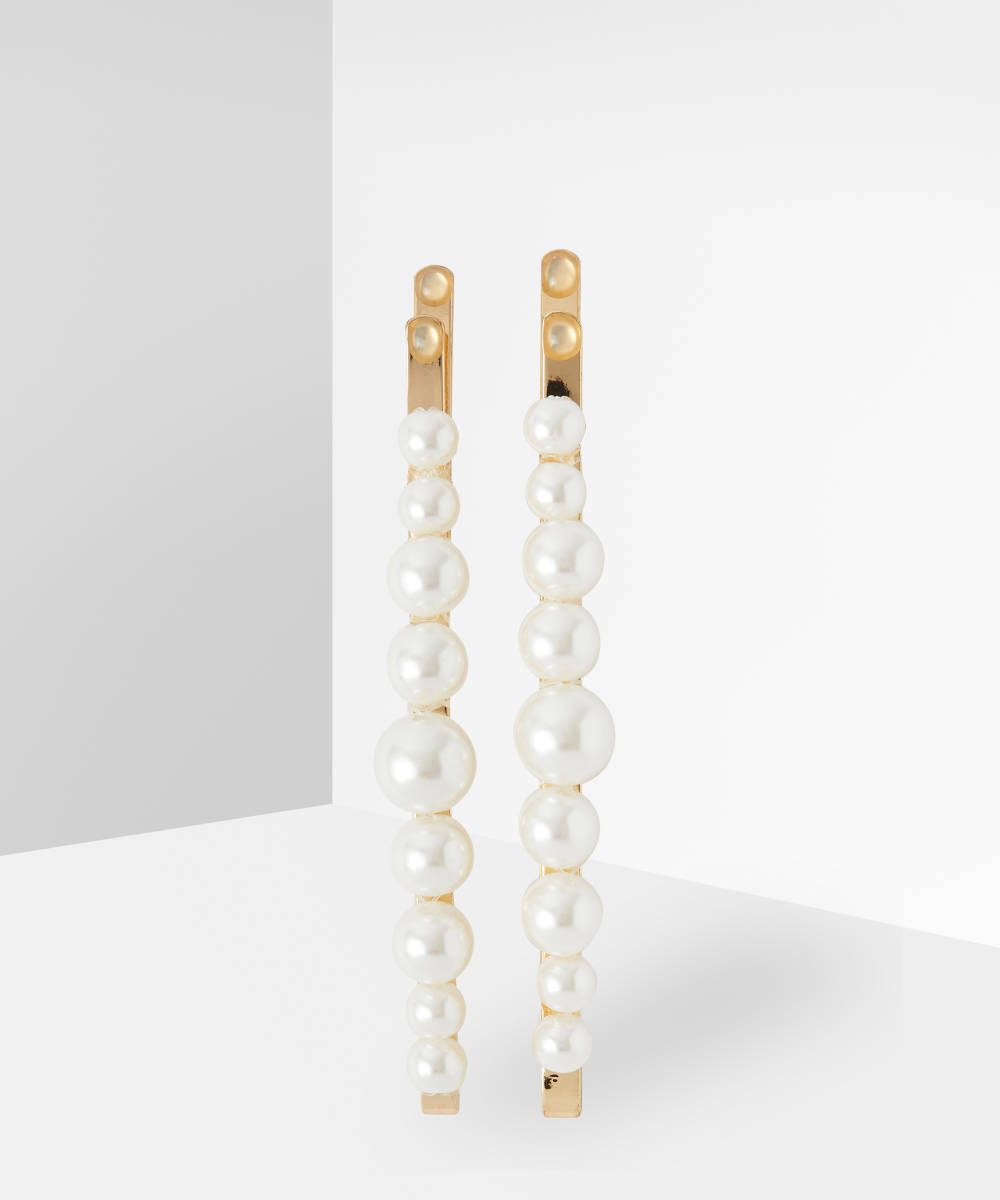 When you reach the tail end of your hair washing cycle, you're going to need a helping hand from the way you style your hair. Luckily for us, hair accessories are having a BIG moment, and the amount of trends and accessories to try out is endless. If the front of your hair is prone to showing greasiness the most, clip it back with these super cute Pearl Bobby Pins from Kitsch, or section off one part of your hair with the Skinnydip Pearl Daisy Hair Slide. For days where it simply all has to go all-up, we're obsessed with the oversized Kitsch Dinner Scrunchies to finish your high-pony or piled-up bun.