If you're not following @cohlsworld yet then trust us, you need to. The cheerleader-turned-makeup-master creates next level makeup looks that you're sure to have seen all over Insta. He visited the BEAUTY BAY offices this month, so we asked him to create a makeup look inspired by the latest big makeup trend – watercolour makeup. Watercolour makeup is the latest dreamy trend that's giving an ethereal vibe to our faces. If you've seen Euphoria, then you know the look we're going for. Whether bright is your go-to or more understated is your thing, as long as its colourful, you'll be nailing the trend. Check out Cohl's step-by-steps to recreate the look for yourself.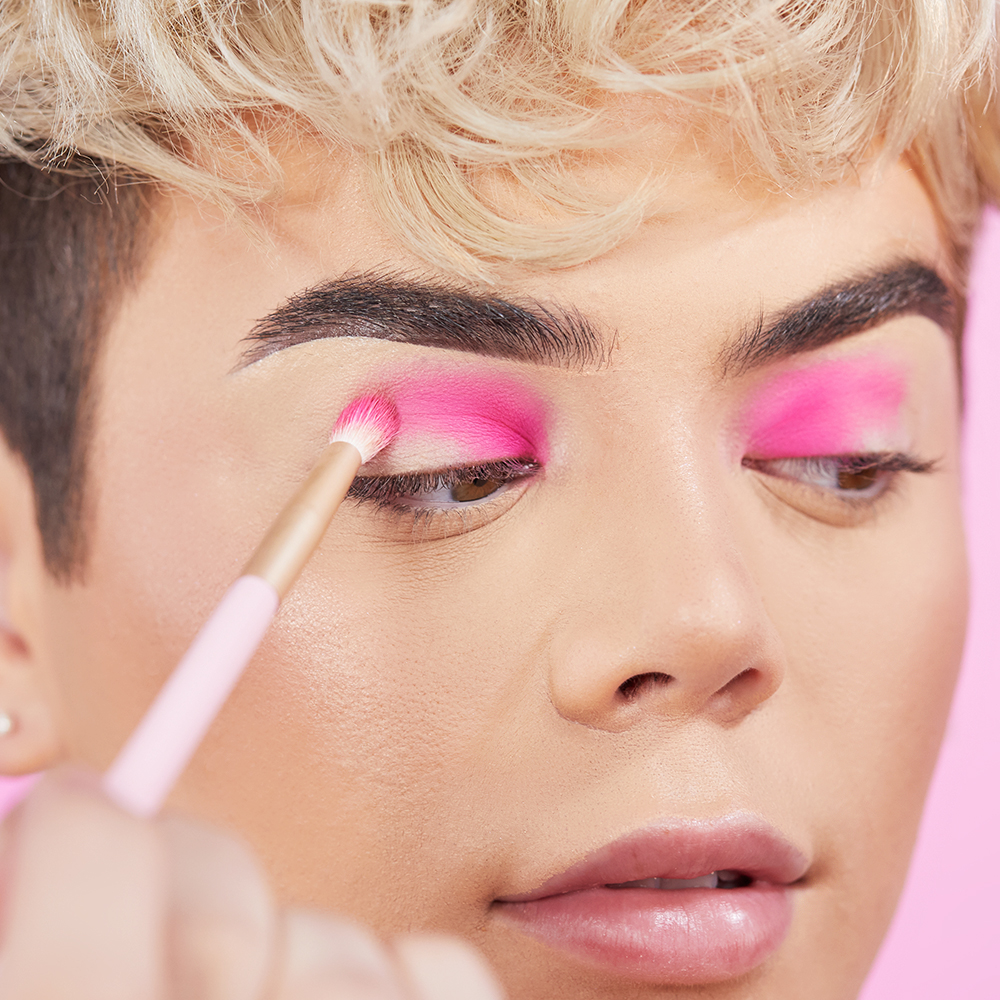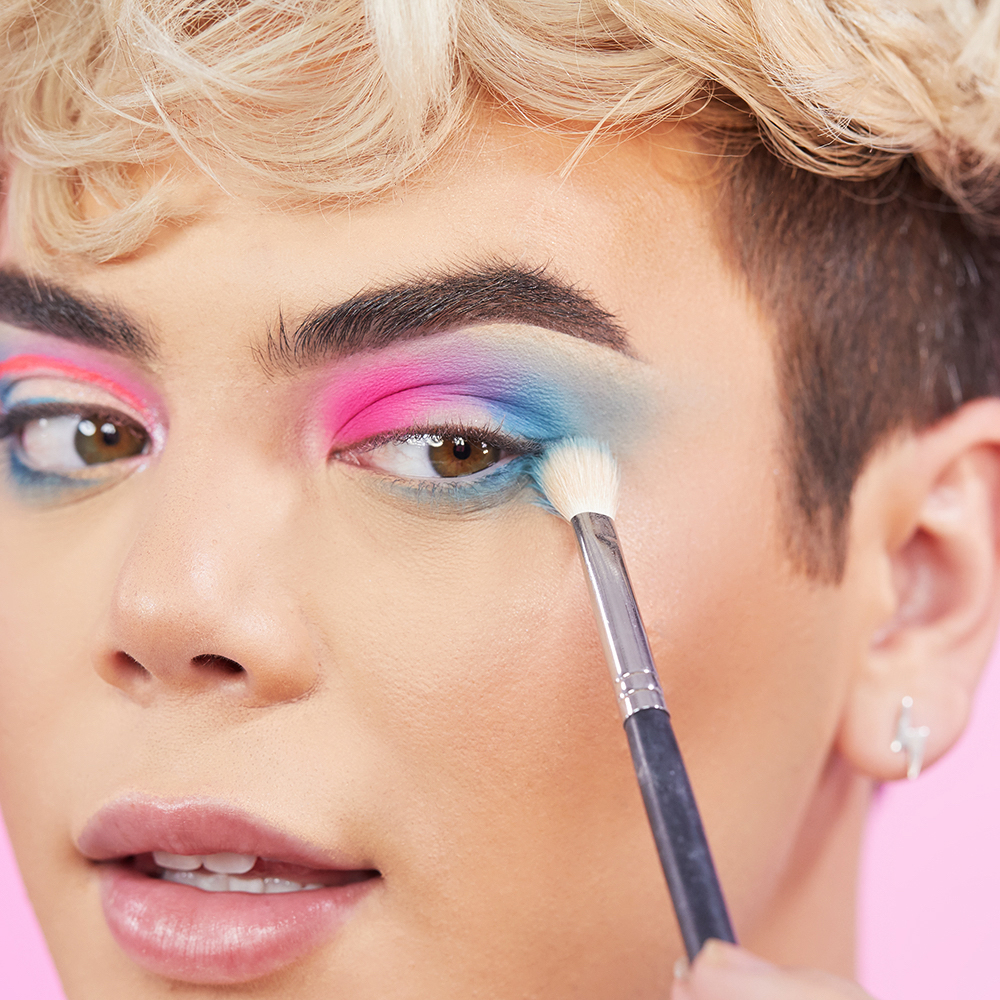 Take the shade Mist from the same palette and apply to the outer corner of the lid and lower lash line, making sure to blend the shadow with the pink shade in the centre of the eye.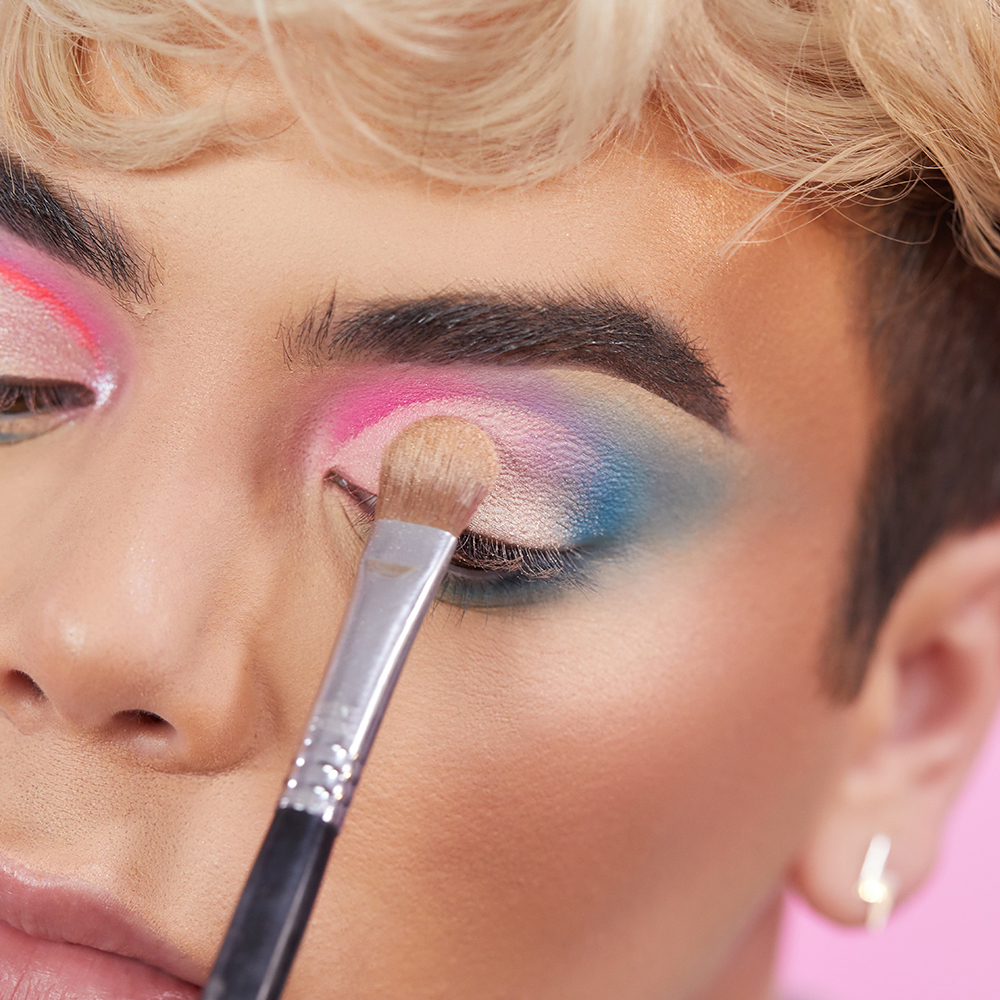 Using your fave concealer and a flat brush, cut the crease from the inner corner of the eye along the crease and stop so that the blue shadow at the outer corner still shows through. To set the crease, apply the Doll Beauty Doll Light Highlighter in the shade Like A Diamond over the concealer.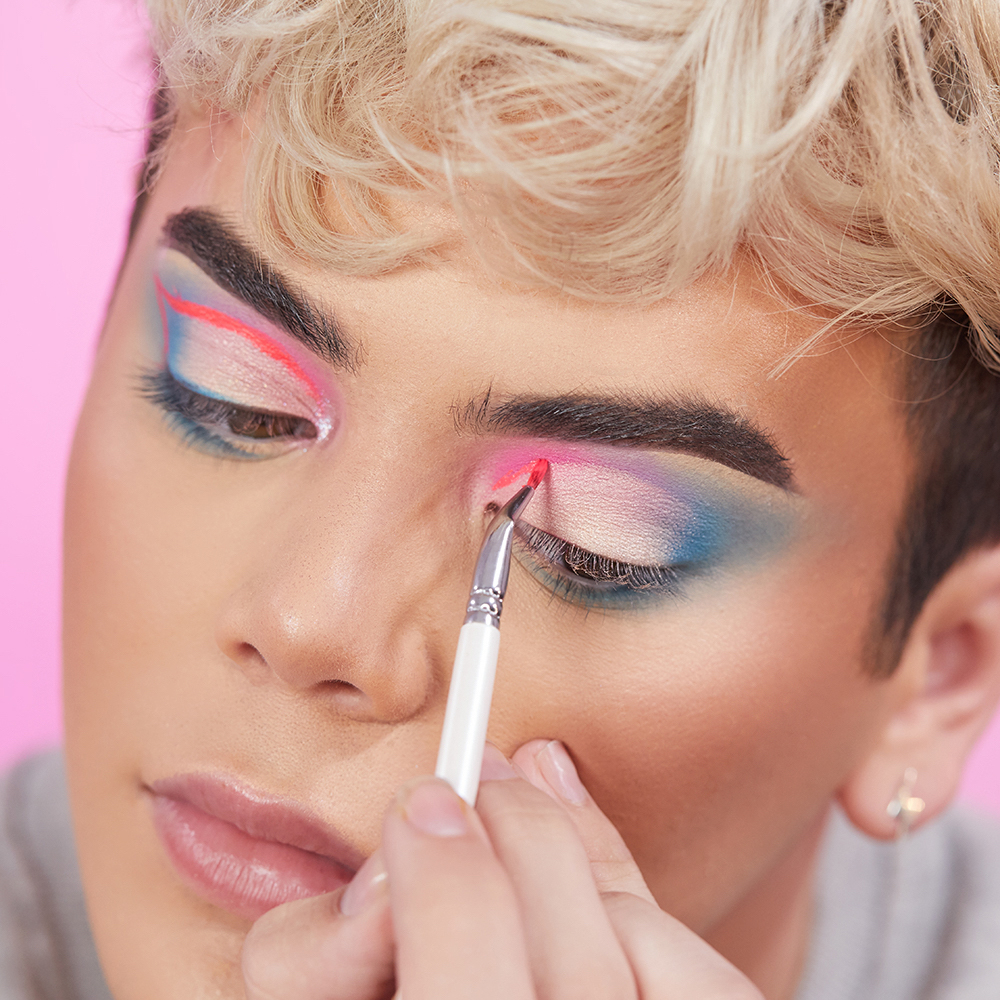 To create a graphic liner, take a fine liner brush and the Suva Beauty Hydra Liner in shade Scrunchie. Following the edge of the cut crease, draw a line from the inner corner of the eye, out along the crease and into a flick at the out corner of the eye.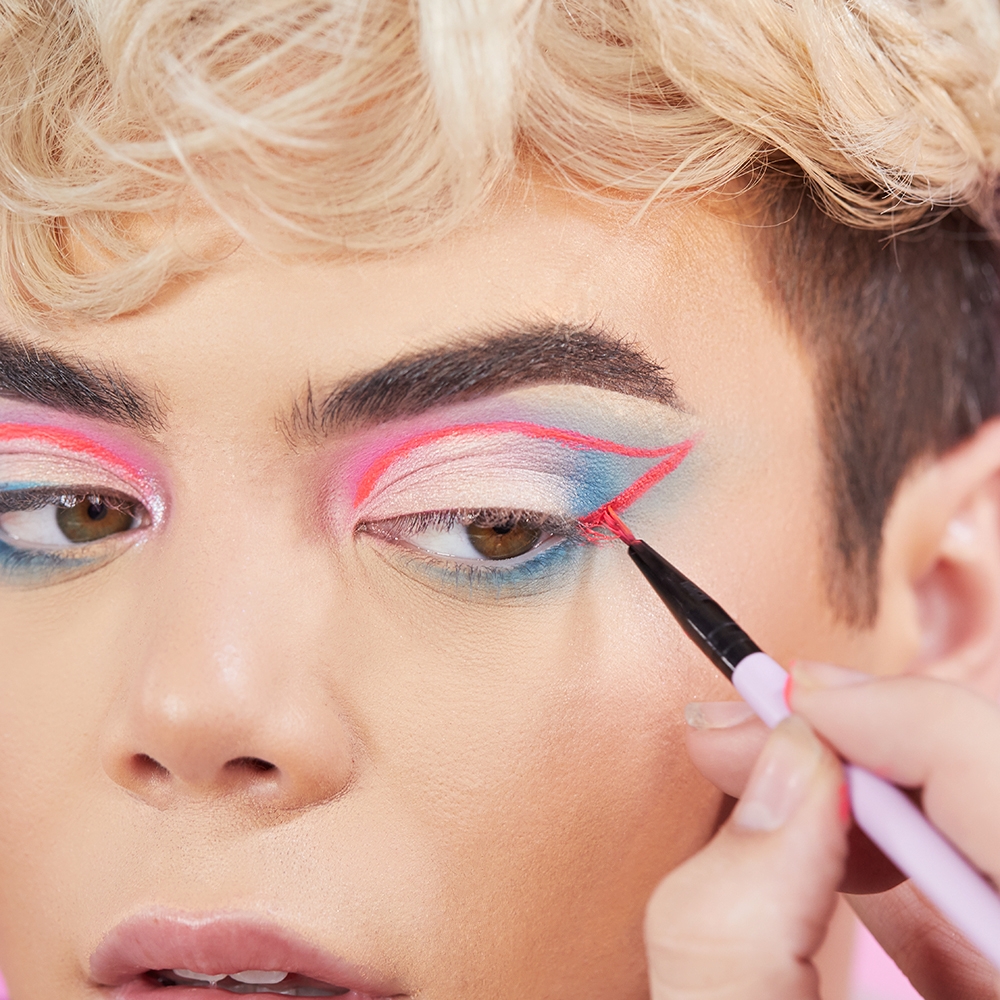 Then, finish the liner by creating a line from the outer corner of the eye and connect it with the upper flick and your graphic liner is complete!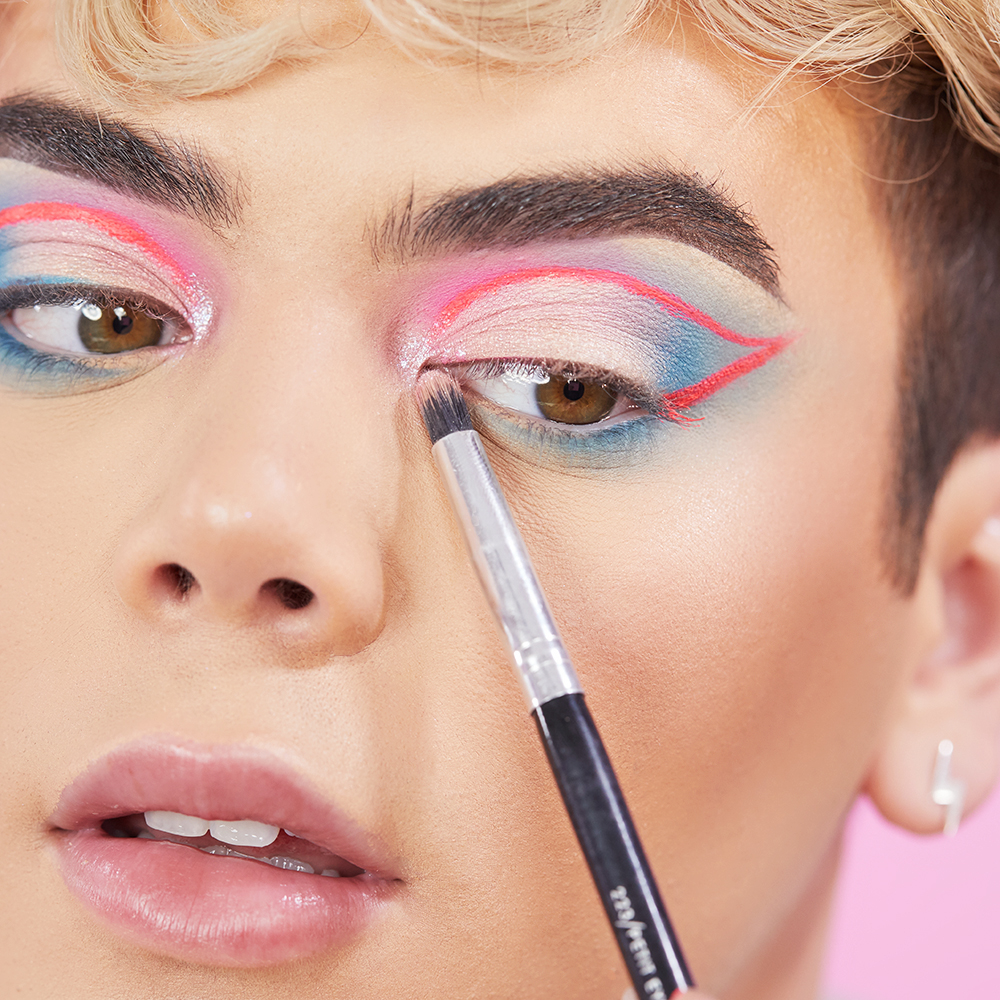 To make your eyes pop, add some sparkle to the inner corner of the eye using the BEAUTY BAY Disco Trip pigment, Baby.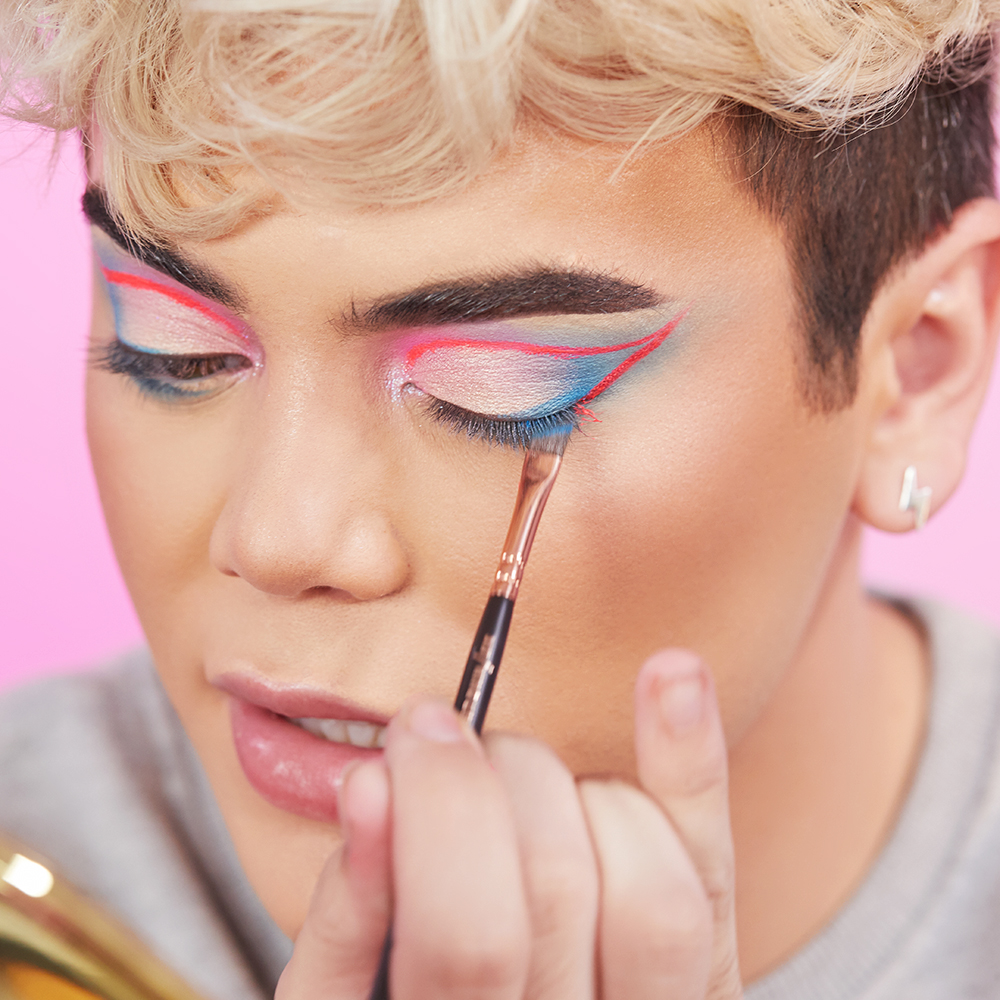 To add definition to the lash line, take an angled liner brush and the shade Mist from the Me, Myself & MMMMitchell Palette and sketch a line from the centre of the lid and slightly overlap the start of the pink wing.