Everyone loves Illamasqua. From their killer liquid eyeliner to their majorly lit highlighting powders, there's not an Illamasqua product that disappoints, so when a new collection comes out, we want everything.
Makeup is about self-expression, individuality, and creativity, and that's what Aftermath is about. According to Illamasqua, the collection (which contains three lipsticks, two powder eye gels, and three pressed eyeshadows) allows you to embrace the change in seasons "with a molten collection of rich, earthy tones and metallic" and "bring colour where it has disappeared".
Just in time to revive your beauty look for autumn/winter, the products are available to buy now – consider that your September payday/student loan shopping sorted…
The Broken Gels are completely new (i.e. something we got majorly excited about at Beauty Bay HQ). The light gel is spiked with different sized glitter and shimmer particles, which create a metallic leaf effect in one wash – layer it up and you'll have a full-on foil finish.
They come in tubes with brush applicators which makes it easy to apply to just about anywhere – aside from eyelids it looks incredible dotted into the inner eye, and even washed along brow and cheekbones.
The formula takes a while to dry down but when it does it locks into a super thin powder texture that does not budge.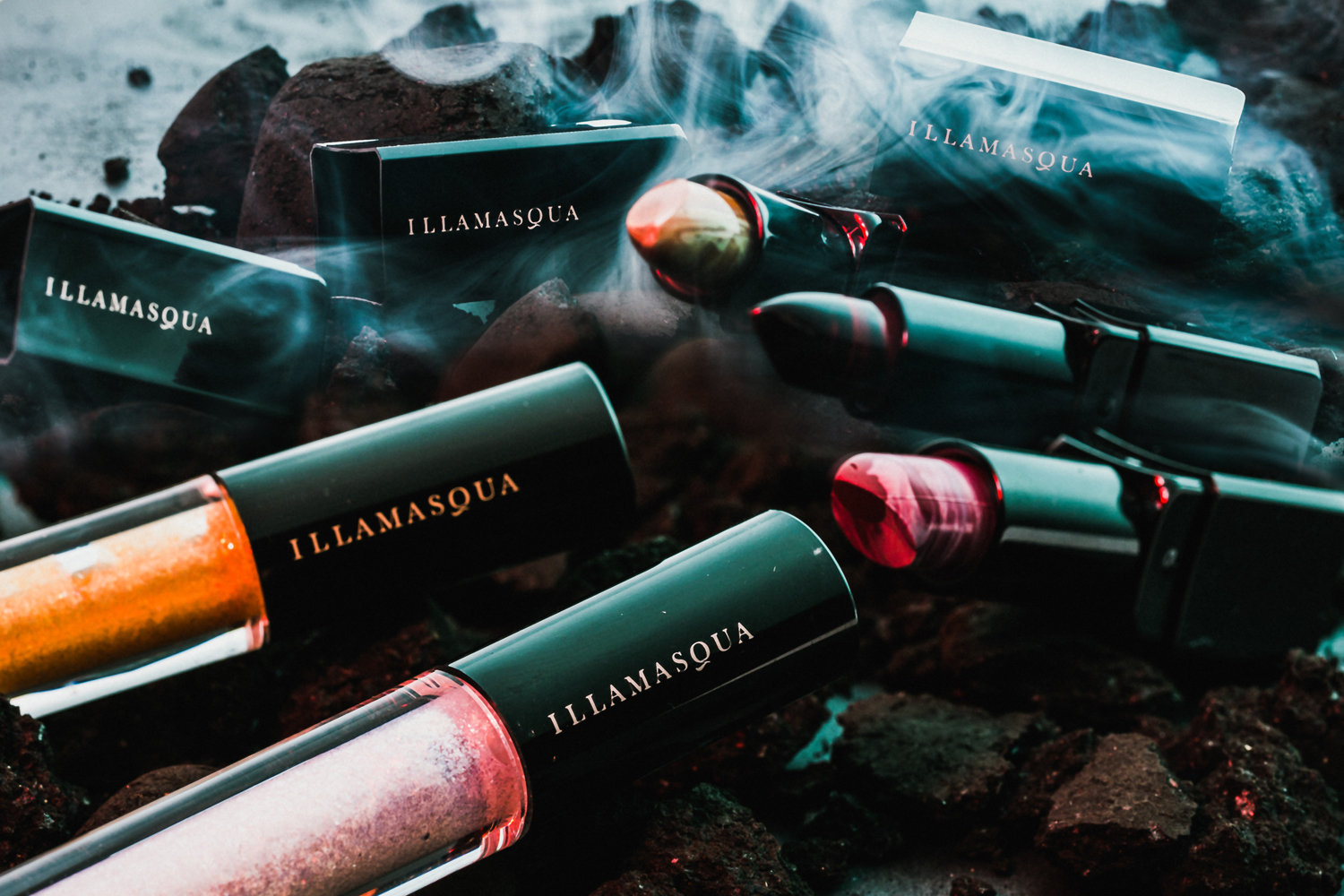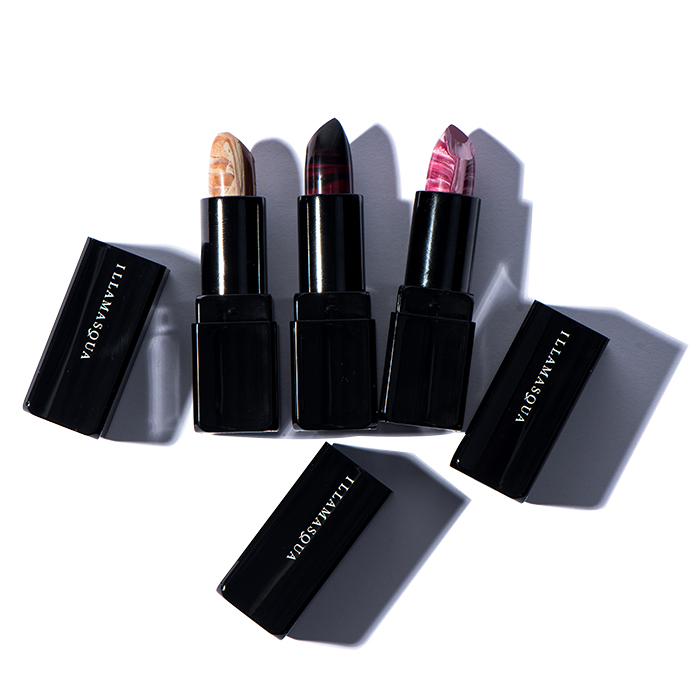 Okay now's the time to grab your phone and get snapping because these incredible Lava Lipsticks have a marbled effect that is more than worthy of real estate on your Instagram feed.
Plus, they not only look beautiful, but work amazingly to create a subtle ombré effect on lips – I was surprised at how well they blended together, having expected them to be a bit patchy and weird. Illamasqua have nailed it however – between the creamy formula, dense pigments, and gloss finish, the results are foolproof every time.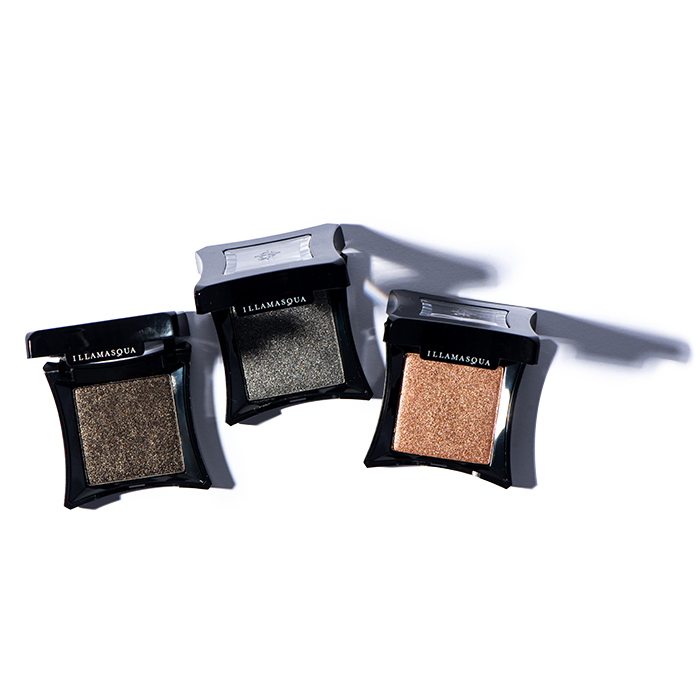 There are three new shade additions to the brand's Metallic Shadow range – a bronze, silver, and gold. The shades are all quite deep and muted – perfect for an autumnal smoky eye with a subtle hint of sparkle. The glitter is certainly visible, but without being overpowerin,g so if you're after a classy, grown-up take on glitter these will hit the mark.
It's also worth noting (if you haven't used the metallic shadows before) that the formula is one of the best out there – super creamy but weightless and with literally no fall-out.